The John Report: The WWE Raw Deal 04/08/19 Review (Raw After Mania)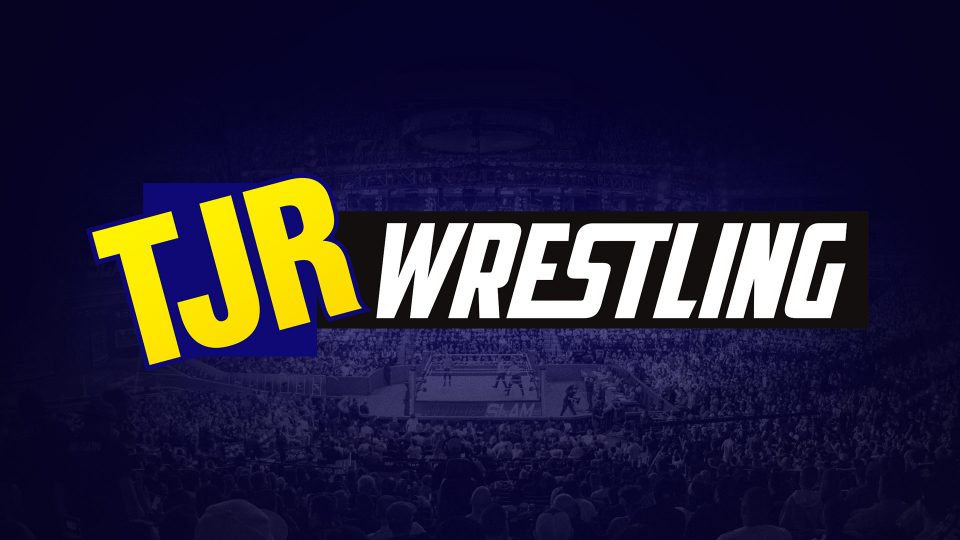 The busiest time of the year for the WWE Universe continues tonight with Raw after WrestleMania. In case you have missed any of my recaps from the past three nights, here are the links:
WrestleMania 35 on Sunday.
WWE Hall of Fame 2019 on Saturday.
NXT Takeover New York on Friday.
Those three nights featured a lot of championship wins especially for babyface wrestlers, "The Man" holding two women's titles at once, a new Universal Champion thankfully, a new WWE Champion, two five star matches, a crazy fan tackling a two-time WWE Hall of Famer, a 7 hour and 25 minute event that ended after midnight, a show that I rated 10 out of 10, at least two legendary wrestlers retiring (Angle and Batista) and the first ever women's match that headlined a WrestleMania. I've already written 27,000 words in those three reviews. Let's see what Raw brings us.
Live from Brooklyn, New York (for the third time in four nights), this is the Raw Deal for episode #1349 of Monday Night Raw. Follow me on Twitter @johnreport. If you want to support us at TJRWrestling, here's a Donate Link for our Paypal to contribute in some way to help us grow the site. Thanks to Melo Man for the banner above.
Seth Rollins, the new Universal Champion, started the show to a thunderous ovation. Michael Cole's voice is sore as we heard at WrestleMania and he's trying to get through it.
A video package aired from WrestleMania showing Rollins beating Brock Lesnar for the Universal Championship thanks to a low blow that the referee never saw and The Stomp three times in a row.
Let's Hear from Seth Rollins
Rollins stood in the ring as the vocal Raw After Mania crowd gave him a standing ovation. There's the first "you deserve it" chant of the night. Rollins responded that "WE" deserve it. Rollins said he's been waiting a long time (less than three years since that title debuted to be specific) to hold up this championship. He said all it took was beating the most dominant champion in WWE history.
Rollins admitted that he felt terrible and that he felt like he got run over by a Mack truck. Rollins recapped the German Suplexes, the F5 on the floor and then he got back up. Rollins said that he got back up, he may have used some "questionable tactics" (the low blow) to gain the advantage, but truth be told he didn't do anything to Brock that he wouldn't have done to him. The fans are chanting "full-time champ" at Rollins.
Rollins said that he heard Lesnar and Paul Heyman flew to Las Vegas to take some meetings. Rollins said that they can stay in Vegas because Lesnar is no longer the Universal Champion…because Rollins is. The idea behind that is to say Lesnar was talking to the UFC in Vegas. Rollins said that he's going to be a fighting champion that everyone in this arena and everyone around the world can be proud of.
The New Day's Big E did the interruption promo introducing the new WWE Champion Kofi Kingston along with Xavier Woods. The New Day trio entered the ring to a big pop from the crowd.
Kingston spoke up saying that Rollins seems real confused with Seth pointing out it's Monday, not Tuesday and the fans laughed. Kingston reminded us it's New Day. Kingston said that next week is the Superstar Shakeup. Big E said that they are there on Raw because last night was cause for celebration and they just couldn't wait until Smackdown Live. Woods said that Rollins became WWE Universal Champion by defeating Brock Lesnar (the fans booed Lesnar's name) and Big E mentioned their brother Kofi Kingston did the unthinkable when he won his first WWE Championship match in 11 years. They did the hip grinding routine to say that Kofi became the WWE Champion. Big E did the splits! I had to grab a screenshot of that.
Kingston suggested to Rollins that the new Universal Champion and the new WWE Champion have a Winner Take All match here tonight on Raw. Loud "yes" chants from the crowd. Kingston said he knows said that Seth and The Shield aren't a thing anymore, so no Shield or New Day, just the two of them, one on one, title for title. The crowd chanted "this is awesome" for that idea. Rollins: "Challenge accepted." While Rollins and Kingston had a staredown, Big E and Woods danced to the Rollins theme song. They're hilarious.
Analysis: It set up a huge match for later that I don't think anybody expected that going into this Raw. The crowd was strongly behind both guys and it's a huge match to do on the Raw after Mania. Going into the match I don't expect a clean finish, but we'll find out later in the show. It's a cool idea to do because it will get people that aren't watching the show live, but if they get word of this Title vs. Title match then maybe they'll be more likely to tune in. The crowd was really loud for all of this, so that was good to hear as usual after WrestleMania.
The duo of Zack Ryder and Curt Hawkins entered for a Raw Tag Team Title rematch to defend their new titles. They got a nice pop from the crowd.
(Commercial)
Images were shown from WrestleMania one night earlier.
The Revival duo were already in the ring as the match began when Raw returned from a break. Remember the no automatic rematch thing? Here's a rematch. They happen sometimes.
Raw Tag Team Championships: Zack Ryder and Curt Hawkins vs. The Revival (Dash Wilder and Scott Dawson)
Ryder with a clothesline on Wilder, Hawkins tagged in and hit a double team slam on Wilder. Dawson worked over Hawkins with a stomp on his hand, a hard chop to the chest and a headlock takeover. Hawkins hit a dropkick on Dawson, a kick to Wilder and then Wilder hit a cheap knee to the back of Hawkins that the referee didn't see. Dawson held Hawkins leading to Wilder hitting the Hart Attack clothesline that the Hart Foundation used as a finisher, which only got a two count here.
(Commercial)
The match returned with Hawkins breaking free from Dawson, Wilder tagged back in and there's hot tag to Ryder. They timed it well after the break. Ryder with a missile dropkick, two back body drops, Ryder hit the Broski Boot on each Revival guy and Hawkins tagged in with an elbow drop off the top rope for a two count. Hawkins teased that he hurt his leg, then it was clear that he was faking it and he got an inside cradle for two. Hawkins with a clothesline. Dawson pulled Hawkins out of the ring. Wilder rolled up Ryder in the ring for a two count since they were legal. Dawson hit a suplex or a brainbuster on Hawkins on the floor. Dawson with an elbow smash off the top rope on Ryder for a two count. Ryder hit a neckbreaker on Wilder, Dawson with a rollup on Ryder, Hawkins tagged in, Dawson hit him and Revival hit a Shatter Machine on Ryder. Hawkins back in with the ROLLUP OF DEATH~! on Dawson for the pinfall win after 10 minutes.
Winners by pinfall: Zack Ryder and Curt Hawkins
Analysis: **3/4 It was an entertaining match with another rollup win for Hawkins to continue his new winning streak! The ROLLUP OF DEATH~! never fails. Okay so sometimes it does, but it has that name because it's so deadly. I'm not sure if The Revival will get moved to Smackdown in the Superstar Shakeup or what the plan is for them, but I am fine with Ryder/Hawkins having a decent run as champions.
Baron is Corbin is up next.
(Commercial)
Baron Corbin was introduced by Mike Rome where they listed his credentials including the mention that Corbin beat Kurt Angle in his last match and "Brooklyn's favorite son" because they say that in every city.
Let's Hear from Baron Corbin
Corbin made his entrance to boos from the crowd. He is not a guy that was going to get cheered by these fans like some heels. The announce team of Michael Cole, Corey Graves and Renee Young talked about Corbin beating Angle at WrestleMania. Cole didn't like the way Corbin celebrated the win.
Corbin mentioned that Angle was the one that chose him and he showed all of us that Angle doesn't deserve to be in the same ring as him. The fans chanted "shut the fuck up" at him. Corbin said that after his dominating victory over Angle, he feels like he deserves a gold medal of his own. That led to Kurt Angle's playing as Angle appeared on the stage in jeans, a jacket and a shirt. No more ring gear for the now retired Kurt Angle.
Angle went into the ring with the fans chanting "thank you" at him and Angle thanked them. Angle said that Corbin was the better man last night while his career is over. Angle said that his career may be over while Corbin's is just beginning. Angle said that he wished Corbin all the luck in the work as they shook hands. Angle said bad luck and hit an Angle Slam on Corbin. Angle slapped on the Ankle Lock on Corbin. That led to Angle's music playing and the "you suck" chants one more time.
Analysis: It was a nice appearance from Angle to put an end to Corbin's gloating. Angle is moving on to taking a backstage job in WWE.
While Angle celebrated in the ring, Lars Sullivan's music hit. Sullivan walked down to the ring to face off with Angle as Cole put over how big Lars is. Lars had a beard and the familiar bald head that he had in NXT. Sullivan picked up and slammed him down hard. His finisher is called the Freak Accident. The fans chanted "Asshole" at Sullivan. With Angle out in the ring, Sullivan went up top and hit a headbutt to the chest of Angle. Sullivan celebrated his cheap attack as his theme song played. Sullivan walked up the ramp with a smile on his face looking happy about the attack.
Analysis: There's the main roster debut of Sullivan, which was promoted late last year and then it didn't happen. He had anxiety issues, so WWE helped him deal with that and here he is making his debut on the main roster. I expect Sullivan to get a monster heel push as a guy that's 6'3" and 330 pounds or whatever they bill him as. He looks intimidating although he's not that tall. It will be interesting to see if WWE has him feud with Braun Strowman or Roman Reigns or start off with some lower card wrestlers first. They might have him win squash matches for months until he does something meaningful.
(Commercial)
A commercial aired for the WWE Superstar Shakeup next Monday on Raw and Tuesday on Smackdown.
Replays aired of Lars Sullivan beating up Kurt Angle before the break.
Alexa Bliss made her entrance in her ring gear, so she's back in action on Raw for the first time in a while. Bliss went on Twitter to challenge Sasha Banks and Bayley while mocking them for losing the Women's Tag Team Titles. Bayley made her entrance alone.
Bayley vs. Alexa Bliss
The action spilled to the floor early with Bliss connecting with a punch to the head. Bliss slapped on a chinlock leading to the "Hey Bayley" song from the crowd. Bliss hit a sloppy looking clothesline followed by a hard slap to the face. Bliss with a kick to the face of Bayley followed by an attempt at a sunset flip, but Bayley sat on top. Bayley with a sunset flip that sent Bliss back first into the turnbuckle as Bliss got her hand on the bottom rope to break up the pin. Bliss kicked Bayley to the floor, then when Bayley went back in the ring, Bliss hit a DDT for the pinfall win. The match was over in under three minutes.
Winner by pinfall: Alexa Bliss
Analysis: * A quickie to give Bliss a win in her first Raw match in several weeks. Bayley losing the titles with Banks on Sunday and then this quick loss makes me think she'll get moved to Smackdown in the Superstar Shakeup next week. It makes sense to give her a fresh start.
Becky Lynch is next.
This week on Smackdown, they advertised a WWE Championship celebration for Kofi Kingston. Card subject to change, of course.
(Commercial)
The announcers talked over graphics showing various media outlets covering WrestleMania on Sunday.
Let's Hear from Becky Lynch
Becky Lynch made her entrance to a thunderous ovation from the crowd with the Raw Women's Championship around her waist and the Smackdown Women's Championship in her right hand. Lynch waited in the ring as highlights aired from WrestleMania showing Lynch's pinfall win on Rousey to win both titles. (The real story was that Rousey's shoulders weren't down for the entire three count, but that was not followed up on in this video. Here's the story on that.)
Lynch stood in the ring as fans held up signs that said "The Man" on them. There was also a fan with the Irish flag. Lynch said that nine years ago she was working in a bar in New York, the fans chanted "you deserve it" for her and she said, "we did it." Another "Becky" chant started. She called herself "Becky Two Belts" so the fans tried to chant it, but they didn't really do a good job of it.
Lynch said that for months now, Ronnie and Ric's daughter talked trash about her, but at WrestleMania when all was said and done, this woman that walked in with nothing, left with everything. Lynch said she knows that she's not the strongest, fastest, but she has a good theme song and they hummed along to her theme song. Lynch said that leaving home at 15 years old looking to fight has taught her how to fight while saying that she will always find a way to win in the end. They chanted "You're The Man" at the beautiful woman standing in the ring. Wrestling is a unique business. Lynch: "You hear that Ronnie, you little weirdo?" Lynch said that if Rousey wants to come back for more, The Man will be here waiting to knock the head off her shoulders once again. Lynch said that the McMahon Family will probably hand Charlotte the Tag Team Titles to help her get over losing to Becky again.
Becky had a message for the other women in WWE and said that she knows she is a marked woman, but she's the redhead in leather with two shiny titles ready to slap the heads off them all.
Analysis: It was a very good promo from Lynch as usual. She was confident, had a few comments that drew laughs and the crowd was strongly behind her. The "Becky Two Belts" chant did not go well because the crowd had a tough time finding the right rhythm for it, so it died.
Lacey Evans made her entrance as she walked down to the ring. Lynch got in Evans' face leading to a staredown. Evans punched Lynch in the face and Evans turned her back like a dummy, so Lynch attacked with punches. That led to a brawl with Evans in a dress and heels. Lynch fought back with punches, but Evans elbowed her in the head. Lynch fought back with an elbow to the head. Referees showed up on the stage to try to break it up. Lynch took Evans down and put her in the Dis-Arm-Her, but Evans managed to get away.
Analysis: Evans has been doing the walk to the ring and walk back up the ramp for months, so finally we get to see her get involved with another wrestler. There were rumors before WrestleMania she may get a Smackdown Title match against Asuka, but those plans were dropped or maybe they were never serious. It will be interesting to see if WWE builds up Evans by having her beat other women leading to a title match with Lynch. I think it's fair to say WWE management is high on Evans, so it's just a matter of time until they really start to push her. This was likely the start of that push.
Coming up later on Raw is Dean Ambrose's last match in WWE against Bobby Lashley. Also, Rollins vs. Kingston with both of their titles on the line.
Seth Rollins was interviewed backstage by Charly Caruso. Rollins said that this is Raw, this isn't Smackdown, this is his show and if you get in his face, you better be prepared to accept the consequences. Rollins added that he knows that Kingston is capable of an A-List performance and he said Kofi better prepared to bring his A-game because if he bluffs, he won't get the job done.
Ricochet made his entrance followed by his tag team partner Aleister Black. They got a loud reaction from the crowd.
(Commercial)
A video was shown of WWE visiting the Boys & Girls Club to motivate kids and talk to them about bullying. The clip included the kids screaming with Big E covering his ears.
Bobby Roode and Chad Gable made their entrance. There was a taped pre-match promo with Roode and Gable saying they will do things "our way" now to tease the idea of a heel turn.
Ricochet and Aleister Black vs. Chad Gable and Bobby Roode
There was a quick exchange of moves by Gable and Black leading to a staredown. Roode stomped away on Black against the turnbuckle. Ricochet got the tag, Black with a clothesline and Ricochet with a dropkick. Black with a double knee attack on Gable on the floor followed by Ricochet hitting a moonsault off the turnbuckle onto Roode on the floor, which led to a two count in the ring. Gable tagged back in, Ricochet kicked him in the face. When Ricochet ran the ropes, Roode pulled the top rope down leading to Ricochet bumping over the top to the floor about four minutes into this match.
(Commercial)
The match returned with Ricochet still as the face in peril as Gable hit an overhead suplex on Ricochet. Gable punched Black off the apron. Roode tagged back in with a knee lift followed by a clothesline. Ricochet broke free with a running dropkick on Gable, who was legal. Black got the hot tag against Roode with Black hitting a running forearm, elbow smash, sweep kick and a running knee to the face. Black with a springboard moonsault onto both opponents for a two count. Black went for a move off the ropes, it looked like Black may have hurt his ankle, Roode got a rollup for two and Black hit a knee to the face. Ricochet tagged in wit ha twisting suplex on Roode as Gable broke up the pin. Gable pulled Black out of the ring and punched him. Some fans were doing the wave during the match. Ricochet punched Roode off the ropes, Roode accidentally hit the ref in the head and Gable shoved Ricochet off the top leading to a Roode spinebuster for two. Gable tagged in with a moonsault on Ricochet for a two count as Black broke up the pin. Black and Roode went to the floor. Ricochet landed on his feet to avoid a German Suplex and he hit a Codebreaker for the pinfall win after 12 minutes.
Winners by pinfall: Ricochet and Aleister Black
Analysis: ***1/4 Good match to put over Ricochet and Black in order to set up the post match move from Roode. I think Ricochet using the Codebreaker as a finish is fine although the announcers didn't use that name for it. They should come up with a unique name for Ricochet for it and he can use that as a finisher as well as the 630 Splash.
After the match, Roode hit Ricochet in the back to knock him down. Roode and Gable left. There's the official heel turn for them.
Analysis: There's the heel turn from Roode and Gable. It wasn't that bad, but those were heelish actions.
There were images shown of John Cena doing his Thuganomics rap routine to Elias at WrestleMania.
Elias was backstage saying he gets to do a concert and said that if anybody interrupts him tonight, there will be hell to pay. He didn't care who it was even if it was Vince McMahon himself.
Dean Ambrose made his entrance for this match that is advertised as "Dean's last match in WWE" with a graphic on screen that said that.
(Commercial)
A video package aired of some box with smoke coming out of it. There was a "buzzard" that appeared out of the box and then Bray Wyatt's laugh. The announcers had no idea what it was, but that was Bray's laugh.
Dean Ambrose was in the ring ready for his match. Renee Young said he can't believe it is Dean's last match in WWE.
Bobby Lashley and Lio Rush appeared on the stage for their entrance. Rush didn't know what to say. Lashley said that when Ambrose is gone, Lashley will take care of Dean's wife (Renee) for him. That led to a loud "ooohhh" reaction from the crowd.
Ambrose went after Lashley with punches. Ambrose grabbed a steel chair and threw it at Lashley. Ambrose whipped Rush into the barricade. The referee left the ring, so the fight went up the stage. Ambrose whipped Lashley into the LED board on the stage. Ambrose hit a DDT on Lashley. Ambrose went over to the Raw Announce Table, Rush tried an attack, but Ambrose scared him and he left. Lashley hit Ambrose with a Spear on the stage. Lashley brought Ambrose over to the announce table and gave him a Spinebuster through the table. Renee had a shocked lock on his face while referee Chad Patton checked on him. Renee checked on her husband, who was down and more people came out to check on Dean. Lashley left with Rush. Ambrose was out on the broken table, his wife Renee was there and the fans chanted "Thank You Ambrose" for him.
Analysis: That's the end of Ambrose on Raw because his contract is up and he has chosen not to re-sign with the company. That doesn't mean he will never come back to WWE one day since he's still in his early 30s, so he has a lot of years left. It's not a surprise that Ambrose would be used to put somebody over during his last Raw appearance, so Lashley was the one that got to benefit from it.
Sami Zayn was shown walking backstage because he's up next! Yes!
Analysis: I have missed this guy. I thought they would bring him back next week in his hometown of Montreal, but I don't have any complaints about seeing one of my favorites.
(Commercial)
Mojo Rawley was shown talking to a cracked mirror backstage wondering where he was at WrestleMania.
Let's Hear Sami Zayn
Sami Zayn made his entrance. He ran onto the stage and did a comedic fall on the stage. The fans cheered and hummed along to the song of Zayn, who has missed about eight months after surgery to repair both shoulders. Welcome back, Sami!
Zayn had a shaved head along with his usual hat. He was also in his ring gear as the crowd were humming along to his theme song. It was noted by Michael Cole that we may not see Renee Young for the rest of the night since she was with her husband Dean Ambrose, who was getting medical attention.
Zayn said "hello" and reminded us that he's been gone for a while, but if you're going to miss WrestleMania, you might as well come back the night after WrestleMania. Sami said that his schedule is wide open and he can really go for a match right now. Zayn asked if there was anybody in the back that wanted to have a match with him. Here comes Finn Balor.
Finn Balor made his entrance with the IC Title around his waist. A referee was in the ring with them and the referee told the ring announcer Mike Rome that this match is for the Intercontinental Championship. That's after a break.
Analysis: Welcome back Sami. It was a simple promo to set up a match and making a title match makes it feel more important. That's fine with me.
(Commercial)
The match started after a break at the top of hour three. Renee was back on commentary and when Cole asked how Ambrose was, she said she shouldn't talk about it.
Intercontinental Championship: Finn Balor vs. Sami Zayn
They did some mat wrestling to start for a couple of minutes with neither man getting the advantage. Balor dumped Zayn out of the ring, Zayn went back in and tossed Balor out of the ring. Zayn showed he was doing well by hitting a back flip into the ring. Balor hit a dropkick on Zayn for a two count. Balor wrenched on the left arm of Zayn with Cole pointing out that Zayn had surgeries on both shoulders. Zayn came back with a chop, punches to the back and more hard chops. Balor with a basement dropkick to Zayn's head followed by a stomp to the chest. Zayn with boots to the face, a chop, Balor avoided a DDT attempt off the ropes and Balor hit an overhead kick on Zayn leading to a break where both men were down in the ring.
(Commercial)
The match returned with Zayn hitting a Blue Thunder Bomb for a two count, which is what usually happens with that move. Balor with a Slingblade. Balor up top, he missed the double foot stomp, Zayn moved and got a rollup for two. Zayn with an Exploder Suplex into the turnbuckle. Zayn went for the Helluva Kick, Balor moved and Balor went up top to connect with the Coup de Grace double foot stomp for the pinfall win after about 12 minutes.
Winner by pinfall: Finn Balor
Analysis: ***1/4 That finishing sequence was great. I wish they timed it earlier so that we got less of the opening parts of the match and more of the finish because they really picked up the pace with some good nearfalls for both guys. Balor because he avoided the Helluva Kick in the corner. Zayn looked pretty good in his first match in about eight months. I'm not surprised that Balor retained.
After the match, Zayn did a promo saying that he really thought coming out there tonight would cure what ails him. Zayn said that all it did was reinforce what made him realize something over the last nine months. Zayn said it genuinely seems like you (the fans) missed him. Zayn said from the bottom of the heart, he honestly did not miss any of this or any one of you. The fans cheered that even though he insulted them. Zayn said that WWE is a super toxic environment, not because of the McMahons or the other superstars. Zayn said it's because of this audience and your ugliness. Zayn talked about how he had a meaningful and fulfilled life, but their lives seem so empty and devoid of any kind of meaning. Zayn ripped the fans for being critics, which he claimed is here they get joy and satisfaction. Zayn said that it's the only thing that gives you a sense of self-importance and they judge everything except yourselves. Zayn said that none of you have the balls to look inside yourself because of the ugliness and cynicism inside of you. Zayn asked if the fans think they are the voice of reason and the fans cheered. Zayn claimed the fans have become the evil overlords in WWE while Zayn claimed that he does something right. Zayn said he's not there to take over WWE, he said that the right thing to do is hold the fans accountable because nobody else will. Zayn: "See you in hell." Zayn walked up to some fans and argued with them.
Analysis: Zayn was a heel when he was injured and he's back in that heel role with this gimmick where he trashed the fans for thinking they have some sort of power over what happens on the show. It's funny how he was trying to rip the fans early, they cheered and then they turned on him. It sounds like Zayn's heel character will be similar to Daniel Bryan on Smackdown. It's classic heel stuff where you blame fans for things in order to get cheap heat.
The Elias guitar sound played, so he is next.
(Commercial)
A clip was shown from earlier on Raw when Lacey Evans punched Becky Lynch to the face. That led to a brawl between the two women that was broken up by referees.
Dana Brooke was backstage with interviewer Sarah Schreiber there. Brooke congratulated Becky Lynch on being a double champion while saying there are a line of women ready to challenge Becky Lynch. Brooke said that she's not at the back of the line anymore. Brooke said she's going to seize the moment and she congratulated Becky Lynch again.
Analysis: There wasn't much to that. It could be the sign of a heel turn for Brooke, who has done nothing as a face. She's okay as a performer, but she hasn't really stood out at all despite having a body that WWE likes.
Elias was in the ring doing one of his concerts as he ripped on John Cena for interrupting him at WrestleMania. Elias called Cena a piece of garbage that as riding the coattails of Elias' popularity. That led to the crowd singing the "Walk With Elias" song to the tune of the White Stripes song, but he stopped them by saying he's going to show us how easy it is to rap. Elias rapped about how he's sick of John Cena, he's the biggest star and he's going to rap a few bars. Elias said that Cena had the golden shovel because that's what you do and holding up three fingers with the middle one being for Cena. Elias said that the next man to interrupt him is a deadman…GONG! Hello Undertaker.
Analysis: Elias had a great facial expression when The Undertaker's music hit. Facial expressions are so important in wrestling.
The Undertaker made his slow walk down to the ring as the crowd gave him a big ovation as usual. The Undertaker was in his usual attire as he stared down Elias when he got in the ring. Elias tried leaving the ring when The Undertaker was there, then he changed his mind and went back in the ring. There were loud "Undertaker" chants from the crowd.
Elias stepped towards Undertaker, so Taker stepped closer to him. Elias turned his back, then stepped forward and Taker hit him with a boot to the face. Undertaker hit a Chokeslam on Elias. When Undertaker did the Chokeslam, his hat fell off and he tossed it out of the ring. Undertaker picked up Elias and gave him a Tombstone in the ring. Undertaker folded the arms, the fans chanted "1, 2, 3" for this non-match and cheered as Undertaker did his posing routine.
Analysis: It was the expected attack where the 54-year-old Undertaker looked dominant in beating up Elias easily. Taker looks great because he mentioned losing 25 pounds recently due to a new diet. Taker is rumored to have a match at WWE's next Saudi Arabia show in early June. I'm not sure if they will put him against Elias and this is the start of that or if it will be somebody else. They have two months to figure it out.
Seth Rollins vs. Kofi Kingston is next.
(Commercial)
A commercial aired for the Superstar Shakeup next Monday and Tuesday on April 15/16 from Montreal.
Kofi Kingston entered with the WWE Championship. He was joined by Xavier Woods and Big E. They went to the back as Kingston entered the ring. Seth Rollins was up next as the Universal Championship. Both guys received good ovations from the crowd.
Winner Take All for the Universal and WWE Championships: Seth Rollins (Universal Champion) vs. Kofi Kingston (WWE Champion)
The match started with about 20 minutes left in the show. In the first two minutes of the match, they did a nice sequence where they went for big moves, but they kept avoiding eachother and that led to a break.
(Commercial)
Rollins and Kingston got into a chop battle as the match returned. Kingston went for a springboard crossbody block off the middle ropes, but Rollins countered with a dropkick to the ribs. Rollins with a step up enziguri on Kingston for a two count. Rollins teased The Stomp, Kingston avoided it and got a rollup for two. Kingston came back with a DDT for a two count. Kingston was on the top rope, Rollins tried an attack, but Kingston knocked him down. Cesaro and Sheamus showed up for an attack on Kingston leading to the DQ finish. The match only went about eight minutes. The fans booed the end of the match.
Winner by disqualification: Kofi Kingston
Analysis: **1/4 It was fine while it lasted, but the non-finish was expected. Doing a title vs. title match was a nice way to get people excited about the main event. It did not mean there was going to be a finish to the match that the fans would love. The boos were loud and told the story of what the fans were thinking. I get what the crowd was thinking because The Bar showing up was so random and the fans didn't want to see them.
Sheamus and Cesaro also attacked Rollins, which led to Kingston and Rollins clearing house. It's "holla holla holla tag team match playa" time. Rollins asked for the tag team match, so Cesaro/Sheamus accepted.
Seth Rollins and Kofi Kingston vs. Sheamus and Cesaro
The bell rang to start the match and the fans chanted "bullshit" at the title match ending. Cesaro slammed Rollins onto the side of the ring apron. Sheamus slammed Kingston into the barricade leading to a break.
(Commercial)
The match returned with Rollins giving Cesaro a back body drop. The fans were distracted by beach balls according to some tweets that I saw. Sheamus hit a knee to the face of Rollins. The fans were chanting "we want beach balls" while not paying attention to the match. Rollins broke free from the heel corner, Kingston hit Sheamus with a clothesline and a boom drop leg drop. Kingston tried getting fans to chant "New Day Rocks" and fans were chanting "AEW" apparently. Kingston hit the SOS on Sheamus, Cesaro broke up the pin and the heels were out on the floor. Kingston jumped off the top, The Bar caught him and Rollins hit a suicide dive on them. Fans were distracted by beach balls again. Kingston went up top and hit a cross body block for two. The fans were chanting "Asshole" at somebody in the crowd because of a beach ball most likely. Sheamus with a knee to the face of Kingston and a double team White Noise. Rollins tackled Sheamus into Cesaro to break up the pin. Rollins hit a superkick on Sheamus and he whipped Sheamus into the ring post. Cesaro teased the Swing on Kingston, but Kingston got an inside cradle for two. Rollins made the tag, Kingston with the Trouble in Paradise and Rollins hit The Stomp on Cesaro for the pinfall win after 10 minutes.
Winners by pinfall: Seth Rollins and Kofi Kingston
Analysis: ** Weird match because I like all four guys, but these fans absolutely rejected them even though they were cheering loudly for Rollins and Kingston earlier in the night. The crowd took over because they didn't give a shit about the action in the ring and they just wanted to boo because of the finish. Anyway, it's hard to really rate it although the work in the match was fine. No surprise that Rollins and Kingston would win.
Kingston and Rollins touched knuckles out of respect. Kingston and Rollins held up their titles to end the night.
Some of the crowd chants in the above video were clearly altered by WWE.
After Raw was over, Dean Ambrose did a promo for the crowd to say his goodbyes. Seth Rollins and Roman Reigns were with him. They did a Shield pose. I wrote a summary of the post-Raw segment that said goodbye to Ambrose, so you can check that out here as well.
Three Stars of the Show
1. Seth Rollins
2. Kofi Kingston
3. (tie) Sami Zayn
3. (tie) Finn Balor
The Scoreboard
6.5 out of 10
Last week: 5.5
2019 Average: 5.54 (Smackdown is 7.04)
Last 5 Weeks: 5.5, 5, 4.5, 6, 6
2019 High: 7.5 (January 14)
2019 Low: 4 (February 11)
Final Thoughts
This week's Raw gets a 6.5 out of 10.
I thought it was a good but not great edition of Raw with a nice mix of quality in-ring action with several matches around the three-star level, the promos were fun for the most part and they also involved some new/returning stars. It was good to see Lars Sullivan make his debut, Lacey Evans finally got physically involved on the show, The Undertaker was back (he should go back to the bald look), Bray Wyatt's return was teased and Sami Zayn back in action was wonderful to see. I missed that guy a lot.
It's hard to ignore what happened at the end of the night. The fans crapped all over the finish. This crowd is supposed to be the most passionate group of fans that are smart about the business, yet they're mad because the Kingston/Rollins match had no finish. Who expected a clean ending? Not me. Not anybody that has watched WWE regularly. There was no way they would do Winner Take All on Raw with a clean finish, so the fans should have known that. On Twitter, people were going crazy about it saying they wanted something like the Undisputed Era group to debut. If those four guys went to the main roster, it would hurt NXT big time. They are needed there and I don't want to hurt NXT just so the Undisputed can get lot in tag team division like Sanity. The funny thing is, if WWE ever decided to push Cesaro as a singles guy in front of this crowd then they would cheer him like crazy because he's underrated, yet here they are completely shitting all over it. I get it, but it's just funny if somebody is utilized differently the reactions would change.
WrestleMania was liked by most fans and the one common thing people kept talking about was how cool it was to see so many babyfaces winning and holding titles. Then, at the end of this show, the same fans that marked out for Rollins, Kingston, Lynch, Ryder/Hawkins as champions earlier in the night, were chanting "AEW" because they hated that the main event was a tag team match. Wrestling fans are a crazy bunch and are always hard to please.
It's hard to really react to the storylines because the Superstar Shakeup is next week and nothing was announced for Money in the Bank next month because the rosters are going to change. If this Raw had a better ending that this crowd loved, then it would have been an outstanding show. Instead, the anger at the end is what people will remember the most.
Lastly, here's some advice: If you go to a wrestling show and want to play with a beach ball, go to the fucking beach instead. Better yet, stay home. The wrestlers are in the ring putting their bodies on the line and trying to entertain us. Don't disrespect the talent in the ring. You're welcome.
—
You can contact me using any of the methods below. See ya next time for the Smackdown review. Go Toronto Raptors, Toronto Blue Jays (they suck) and Toronto Maple Leafs. Thanks for reading.
John Canton
Email: mrjohncanton@gmail.com
Twitter: @johnreport
Personal Facebook and TJRWrestling on Facebook