The John Report: The WWE Raw Deal 02/29/16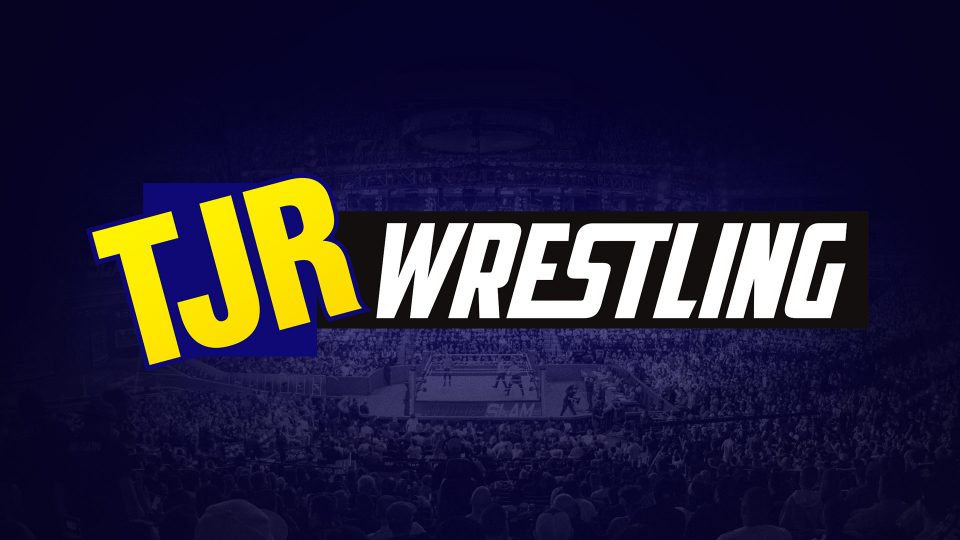 Live from Nashville, Tennessee this is the Raw Deal for episode #1188. Follow me on Twitter @johnreport.
Raw begins with a quick video recap of Triple H destroying Roman Reigns to end Raw last week. The Raw intro video aired. Michael Cole welcomed us to Raw noting it is 34 days until WrestleMania. It's also the first Raw that has taken place on leap year day, February 29, so that's a stat that some of you may care about.
The WWE World Heavyweight Champion Triple H walked out in a suit by himself. You thought this show would start with a match? Nope. That would be different and fun.
Hunter spoke about authority in life and how we all have authority figures that we hate. He kept on going on about authority figures. Then he mentioned that Roman Reigns chose to challenge authority and chose to disrespect Hunter. A small "Roman" chant started up, so Hunter paused. He said that Reigns is sitting home breathing through his mouth while hoping his dream of going to WrestleMania still exists. Hunter said that you do not challenge authority.
Dean Ambrose interrupted the promo to a huge ovation. The crowd chanted for Ambrose. Dean said that Roman says hi. Hunter joked that Ambrose won a best supporting actor Oscar for his bromance with Roman. Ambrose said that he wanted to have this talk with Hunter, but he got mauled by a grizzly bear (Brock Lesnar), then he challenged Lesnar to a WrestleMania match and there was a lot going on. Ambrose stopped for a "Shane O Mac" chant. Ambrose wondered if Hunter liked Shane, so Hunter just nodded at him to continue.
Ambrose wondered who Hunter wanted to win that triple threat match at Fastlane. Then he asked who he didn't want to win at Fastlane. Hunter said the only people that meant anything in the match was Reigns and Lesnar and that Ambrose was not a factor in it. Ambrose got in his face. Ambrose said he knows it's hard for Hunter to remember the little people, but he's sure that he is the last guy that Hunter wanted to face at WrestleMania. Hunter laughed at him.
Ambrose said that Hunter is smart enough to know that he can't beat Ambrose. The crowd was chanting "Ambrose" as he talked about how Hunter knows he's unable to beat Ambrose. Hunter bragged about the power and money that Ambrose doesn't have. The crowd chanted "you can't beat him" as Hunter said "come on" as if he was telling Ambrose to get to his line.
Ambrose challenged Hunter to a match for the WWE Title. The crowd was interested. Hunter educated Ambrose by telling him that it doesn't work that way. Hunter said he'll take it under advisement, he'll think about it and give him an answer by the end of the night. Ambrose wondered if it was by the end of the show or will he text him later. Hunter said it was the end of Raw. Hunter spoke about how he was going to give Ambrose the night off, but he ran into some fun fellows named the League of Nations. He put Ambrose in a match with Alberto Del Rio, who will have his friends at ringside. Then we'll find out if Ambrose can respect authority. Hunter left after 18 minutes.
Analysis: It's typical of Raw to start with a promo that leads to a match later in the show, so it was nothing different from the norm. Ambrose did a good job of getting in his face. Hunter did well as the heel that puts down the face. It probably ran long by a few minutes.
The announce team of Michael Cole, John Bradshaw Layfield and Byron Saxton welcomed us to the show. It was mentioned that The Undertaker will be on Raw. Vince McMahon will also be there. Then they advertised Stephanie McMahon. Up next is Sasha Banks vs. Becky Lynch. I'm glad that it's early in the show.
(Commercial)
The Divas Champion Charlotte was seated at ringside with her father Ric Flair.
Winner Becomes #1 Contender For The Divas Championship: Becky Lynch vs. Sasha Banks
Both women are faces. They've had many matches before, so there's a lot of familiarity here. Lynch got control early with a dropkick by the apron and then a flying chop attack. Banks nailed a knee lift and sent Lynch into the turnbuckle as they went to break three minutes into it.
(Commercial)
Banks was still in control with a double knee attack as Charlotte and Ric were shown walking at ringside. Lynch nailed her corner kick followed by her Lassplex (or Bexploder?) moved. JBL got the names of the girls wrong and blamed it on getting the hair dye color wrong. Banks came back with a nearfall. They had an exchange that looked like they messed up a bit, but corrected it with Banks sending Lynch to the apron. Lynch kicked her away and then Lynch nailed a missile dropkick for two. The crowd is really into this match. JBL actually said the loser of this match can spend $9.99 to watch WrestleMania at WWE Network. So we're pretending like they aren't going to watch backstage? Anyway, they did a spot out of the corner where it was a sunset flip Powerbomb by Banks, both shoulders were down and the referee counted them both down. The match went ten minutes.
Match Result: Draw
The official announcement was a draw. Fans were chanting "triple threat" because they know where this is headed.
Both ladies looked upset that it ended in a draw. Charlotte's music played as she left.
Analysis: **1/2 It was a good match, but they have had several better ones in NXT. It felt as if they rushed through it a bit. That finish didn't come at the time I was expecting it. It was one of those endings where you go "really?" because you wonder why they would just end it like that. I understand the draw finish, but I didn't think that was a spot where it worked that well. I think a triple threat at WrestleMania is fine. They did a draw finish on NXT two weeks ago, though, so it felt a little repetitive. As long as they get to the triple threat at WrestleMania that's all that matters. Those three women (I don't have to say divas) will put on a great show on the biggest stage of the year.
Bray Wyatt did a promo from his lair with his Wyatt Family standing behind him. He said if you side with him he'll give you paradise. If you defy him then you'll end up like the rest of them – conquered. "Run."
Analysis: The "conquer" word is what they always say for Lesnar. That feud apparently was dropped for Lesnar feuding with Ambrose. We don't know who Wyatt is feuding with now.
(Commercial)
Dolph Ziggler entered for a match against The Miz. Ziggler's the guest on ESPN with Jonathon Coachman on Tuesday night.
Dolph Ziggler vs. The Miz
Prior to this match they show showed a clip of the Raw pre-show last week with Ziggler trying to tell Miz to shut up about his past accomplishments. Ziggler was aggressive early on with a neckbreaker. Ziggler nailed a dropkick and then a corner splash. Miz whipped Ziggler sternum first into the turnbuckle, Miz did the dreaded ROLLUP OF DEATH~! and that was enough to win the match after a little over one minute.
Winner by pinfall: The Miz
Analysis: * This match barely got a minute? That was incredibly rushed. I feel bad for these guys that have to try to tell a story in a match that is so short. These are ten year vets and they aren't given a chance to do much. What a shame. It's hard to get behind Ziggler as a face when he's constantly the victim of 50/50 booking. Miz almost never wins, so it was noteworthy that he got a W. Why do they love the ROLLUP OF DEATH~! finish so much? At least they got it out of the way early.
Later on Raw it's Jericho/Styles vs. The New Day. Up next a look at Shane McMahon's return from last week.
(Commercial)
Read My Other Stuff: Thanks for reading the Raw Deal, but I write a lot more than that. Here's my review of Smackdown. It was a weak show this week with some bad match finishes too…I'm going to start reviewing older PPVs on a weekly basis and sometimes more than once per week if I have time. Per request, here's my review of the ECW December to Dismember 2006 that is regarded by many as the worst PPV ever. Yes, it's as bad as you remember…Since it's WrestleMania season, know that you can always read my review of every Wrestlemania ever. Through the month of March I'm going to write more than ever on TJRWrestling.net so be sure to check it out every day and read the work of our other great writers too.
A video package aired of Shane McMahon's return to Raw last week. They aired the same video on Smackdown. It is almost six minutes long.
Promo time with Stephanie at the top of hour two because promo time for her husband at the top of hour one wasn't enough for us.
Analysis: It's as if management says this to the talent: "Hey wrestlers, go rush your matches because we have more talking to do!" That's because PromoMania season is running wild, brother.
(Commercial)
The video played to remind us that WrestleMania is 34 days away. I'm going. Looking forward to a fun weekend.
The "Legacy Of Excellence" trophy was in the ring and Stephanie McMahon walked out to talk about the award that her father gave her.
Stephanie complained about how last week was a great moment until her insolent brother Shane interrupted her. The fans booed as she was prepared to read her acceptance speech. The fans chanted "Shane O Mac" as Stephanie said Shane isn't there just like he won't be there after Undertaker beats him at WrestleMania.
As Stephanie tried to read her speech, the crowd kept booing her. She was frustrated, so she cradled her trophy as if it was a baby. Stephanie talked about how she works every single day of her life – often times sacrificing family for us – yet people chant for Shane. She complained about how Shane blackmailed her father. She wondered what that says about the fans and her father. She complained about how he had a multi-year vacation and that he took a seven year vacation. Stephanie said that if Shane liked and respected his family then he wouldn't have left for so long. She told us that Shane abandoned WWE. She added that she loves her brother, but she doesn't respect him because he stabs her in the back like he did last week. It bothers Shane that she's married to Hunter and that she yields so much power. Stephanie talked about how Shane's sons will have to fight over the legacy with her daughters while mentioning that Shane left her girls out of it. The thought of Hunter and her having to work for Shane makes her sick. She said that The Undertaker will dismember him. Stephanie said that Shane is like the fans because they're all a waste of life that thinks they don't have to work for things. She said there's no denying the work ethic of she and Triple H or their excellence. Sooner or later, we will have to "bow down to the king and bow down to the queen…me!" Sooner or later? This angle has been going on for like three years. She slammed the microphone down and left.
Analysis: That was a pretty good promo with Stephanie getting fired up. She's also skilled at drowning out the "what" chants from the crowd. The reason the return of Shane works so well is that a lot of us can relate to the story of a brother and sister having issues based on the family business. It's easy to see why the crowd is supportive of Shane, but she also makes a lot of good points. Shane did leave the company, so that's why her character is mad about people cheering him when she's been the one trying to build the company. I'm not saying she should be the face in the scenario. I'm just saying it makes sense for her character to be so angry about things.
Later on Raw, The Undertaker returns.
(Commercial)
The Lucha Dragons vs. Sheamus & Rusev (w/Alberto Del Rio & King Barrett)
The heels worked together to cheat behind the ref's back. Rusev tossed Sin Cara into the barricade at ringside. JBL mentioned Rusev's bet on Twitter about how if somebody was able to bodyslam him he'd give them his Maserati. Sheamus and Rusev continued to work over Sin Cara in their corner as Sheamus nailed a powerslam for two. Sin Cara nailed a DDT to break free. Hot tag to Kalisto against Rusev. Kalisto nailed a springboard kick, then corkscrew body press and a snap hurricanrana takedown for two. Sin Cara kicked Sheamus out of the ring and then Barrett got in the way to take a bump for Sheamus. That led to Sheamus nailed Sin Cara with a Brogue Kick. Kalisto nailed a dive over the top to take out Sheamus. Del Rio distracted Kalisto, then Kalisto turned around and Rusev nailed a superkick on Kalisto. That was enough for the win after six minutes.
Winners by pinfall: Sheamus & Rusev
Post match, Del Rio set up Kalisto on the turnbuckle and gave him his double foot stomp move. They celebrated the win.
Analysis: ** That was a solid match that felt like a repeat since they've done variations of this match in the last couple of weeks. It is WWE's way of trying to get people to think that the League of Nations is a good team instead of guys that lose to the big names. I think they're going to do a multi-team tag match at WM. Maybe a ladder match or just some kind of elimination tag. I'm not really sure. Kalisto seems lost in the shuffle as US Champion already. They'll probably stick him in a multi-man match at WrestleMania. I know I keep writing that they are going to do a multi-man match, but that's what WWE does at WrestleMania season.
They showed a segment with Natalya being interviewed by Renee Young from earlier today. Natalya said that you have to treat your body right, she said you have to drink a lot of water and she plugged rotisserie chicken from Subway.
Analysis: Just a commercial for Subway.
A replay of the Triple H/Ambrose promo from earlier was shown. Ambrose vs. Del Rio is later.
(Commercial)
It was mentioned that they have 10 million Youtube subscribers. I think they do a great job with their Youtube channel. They show clips of the content on the TV shows and some other good ideas regularly as well.
Ryback vs. Adam Rose (w/Curtis Axel, Heath Slater & Bo Dallas)
There was a pre-match inset promo from Ryback. He said when you look like him you deserve to shine on your own. He's going to take the spotlight. It looked like Ryback turned heel last week, but not right now. The "Radical Mongoose" nickname for Rose is terrible although I guess that's the point for a comedy heel. Ryback with a shoulder block. Rose got some offense as he hit some forearms and elbow shots. JBL mocked the haircut of ref John Cone. Ryback dropped to his butt to break a chinlock. Ryback threw a lot of punches at Rose. He even threw some backfists when the ref tried to break it up. Ryback hit Shellshock to win after about four minutes.
Winner by pinfall: Ryback
Post match, Ryback walked right up the ramp. No "feed me more" chant like he did before.
Analysis: * An easy win to put over Ryback with his new attitude. They may be turning Ryback heel in order to feud him with Roman Reigns after WrestleMania. It's not a feud I'd be that interested in, but it's easy to see why WWE would want to do it since Ryback has the body type that WWE loves. They did it three years ago with Ryback against Cena too. Since he's not going to break through as a face, might as well see if he can be better as a heel.
A video recap aired showing the Brock Lesnar/Dean Ambrose interaction from last week. Lesnar destroyed Ambrose multiple times, Ambrose challenged him to a WrestleMania match, Lesnar accepted and it's a No Holds Barred Street Fight. That should be awesome. My favorite WrestleMania match announced so far.
The New Day trio entered for this non-title match. Big E was doing some swimming motions in the ring.
(Commercial)
The New Day trio did a promo before their match. They said they were the best group in WWE history – better than anybody else in history (a nod to new Hall of Famers the Fabulous Freebirds). They even plugged Edge and Christian's show on WWE Network after Raw.
Analysis: It was a decent promo, but they've had better ones.
Chris Jericho made his entrance followed by AJ Styles. They showed the end of Smackdown when Jericho shoved AJ Styles out of the way to save him so Jericho took a kick from Kingston. Jericho got a black eye from it.
AJ Styles & Chris Jericho vs. Big E & Kofi Kingston (w/Xavier Woods)
This is not for the tag titles. People in the crowd had "They Don't Want None" signs for AJ's song lyrics similar to Cesaro Section signs. Jericho nailed a nice dropkick on Kingston. Styles tagged in and they sent Kingston out of the ring. Big E went into the ring, so Jericho sent him to the floor. Styles and Jericho hit slingshot dives over the top to take out both guys. They went to break two minutes into the match.
(Commercial)
Back from break, the heels were in control with the unicorn stampede dropkick by Kingston on Styles. They went to the floor, so Kingston sent Styles face first into the side of the ring apron. Woods had a deck of cards, Kingston picked one and Woods said that Kingston had his number. That's…unique. Big E nailed a huge splash on Styles. They do a good job of showing the right camera angle for that move and making it look like a big move. Styles with a Pele Kick, so here's the hot tag to Jericho against Kingston. Jericho nailed a double axehandle on Kingston, an enziguri and a bulldog. Springboard dropkick by Jericho on Woods on the apron. Kingston rollup got two. Jericho avoided a dropkick and hit a Lionsault on Kingston for two as Big E broke it up. Big E sent Jericho into the ring post. Styles nailed E with the flying forearm. Kingston went for Trouble in Paradise, Jericho blocked it, applied the Walls of Jericho and Kingston tapped out. The match went 9 minutes.
Winners by pinfall: AJ Styles & Chris Jericho
Analysis: **3/4 A pretty good tag match with action really picking up after Jericho received that hot tag. They told a nice story with Styles saving Jericho from the double team with that awesome looking forearm shot on E and then Jericho finished off Kingston. It's no surprise that the champs lost a non-title match since that's how WWE tends to do things in non-title matches.
Post match, Styles had a microphone. He says he's the new guy, but he thinks that Y2AJ deserves a tag team title match. Jericho said that Y2AJ is a thing. He said that they want to challenge New Day to a match for the Tag Titles next week on Raw. Jericho said after next week, things will never…never…everrrrrr…be the same again.
Analysis: Since I don't expect a tag title change, it'll probably be the heel turn for Jericho leading to another match against Styles…this time at WrestleMania. They can do a spot where Jericho/Styles make a mistake, Jericho gets pissed off about it and attacks Styles after the match. I'm not sure what else they might do in this situation.
The Undertaker is up next.
(Commercial)
TJRWrestling Shirts Available Now! We have released our first ever TJRWrestling shirts at Prowrestlingtees.com/tjrwrestling so if you want to support our site or this column (there's a Raw Deal shirt too!), go get a shirt now! Use that PWT link to check it out to see what's available. They are only $19.99 and they ship worldwide. Get a new shirt now!
They showed some guy named Todd Chrisley from the show Chrisley Knows Best at ringside. Never seen it, but the commercials make me wonder what the hell is wrong with television these days.
Vince McMahon walked to the ring for the third straight hour that begins with a promo. Vince complained about the lack of ovation for him. Maybe it's because the crowd wants to see actual wrestling? Crazy thought. He quickly got into the storyline about his son Shane wrestling The Undertaker at WrestleMania in a Hell in a Cell match. He went over the deal that if Shane wins then he would run Raw (running WWE effectively), then Hunter and Stephanie would effectively be out of the business while Vince would be on the sideline. He spoke about how fans want Shane to lead them into a new era of "sports entertainment" never to be attained before. Fans chanted "Shane O Mac" at him. Vince said none of that is going to happen.
Vince said that only fools believe in miracles. He still loves Shane and he loves him enough to teach him a lesson. He loves him enough to put him in the ring with the most "cold hearted, destructive force in the history of WWE." He called The Undertaker his "instrument of destruction" and then he brought him out.
The Undertaker slowly went to the ring. It took about three minutes like a commercial break. There was a big ovation for him as usual while JBL said that this is awesome. Undertaker is my favorite wrestler ever that puts on MMA gloves to do a promo. (Relax Taker fans, just being silly. They can be a sensitive bunch.)
When fans chanted "Undertaker" Vince said that Taker is "his" force of destruction, Taker put his hand around Vince's throat. Cue the Titus O'Neil suspension jokes.
Undertaker: "You know what's going to happen when I close that door behind me at WrestleMania. You know what I do. The blood of your son is gonna be on your hands, not mine." He stared at Vince some more and he left. As Undertaker went up the ramp, Vince drank some water to sell the choking. Way to sell it, boss.
Vince said that on the night after WrestleMania, Vince will still be standing in the ring as he recognized that Shane has failed him as a son. He also added that Shane will lose his inheritance – he's going to write Shane out of his will and give it all to Stephanie. Vince said that from the heart he's going to renounce Shane as his son. He said Shane will no longer be a son from his heart, he will just be a son of a bitch.
Analysis: That's it for Undertaker? Apparently that's all. That's disappointing because they hyped up his appearance as a big deal and then had him barely show up. The crowd wanted to see him and he barely did anything. They really should have him say that he's going to beat Shane for himself rather than for Vince. Say that he's going to do what he does because he's a man of pride and he will not lay down for anybody no matter what Shane wants or what Vince wants. Vince announcing that he's going to remove Shane from his will is supposed to make us hate him more. The crowd barely responded to that.
(Commercial)
Bubba Ray Dudley (w/D-Von) vs. Jey Uso (w/Jimmy)
They had D-Von beat Jimmy on Smackdown, so of course they do this match on Raw. Bubba nailed some huge chops early on. Jey fought back with a perfect superkick that sent Bubba into the corner. When Jey went for a corner attack, D-Von pulled out a table. Jimmy ran around the ring and jumped off the steps, so D-Von threw the table at him. Jey nailed a superkick on D-Von. The ref saw all of it, but it was the guys outside the ring so nothing wrong with it. When Jey went back into the ring, Bubba kicked him and hit a Full Nelson Bomb for the pinfall win after about three minutes.
Winner by pinfall: Bubba Ray Dudley
Analysis: 1/2* Another short match on this show. At least the win wasn't by the ROLLUP OF DEATH~!, so I guess that's a positive to take from it. The plan for the tag teams seems to be some kind of multi-team match at WrestleMania. It looks like it will be New Day vs. Sheamus/Rusev vs. Usos vs. Dudleys. As I said earlier, I think Jericho will turn heel on Styles. This Dudleys/Usos story has been pretty solid. It could lead to the Dudleys winning the titles at WM and then Usos can feud with them for the titles after WM.
R-Truth was in the locker room as Goldust walked up to him. Truth said that he doesn't want a partner. He told Goldust to not wear a silly outfit or sing a silly song. He told him he's done. Goldust looked sad, so he just walked away. Truth felt bad about it.
Analysis: The drama continues. They are really doing a slow build for this. It's been nearly two months now.
Ambrose vs. Del Rio is later. Kevin Owens vs. Big Show up next.
(Commercial)
Kevin Owens made his entrance. They showed country music artist Randy Houser at ringside. The most interesting thing about this was the fan with a "My Nana Rode Space Mountain" sign. That's hilarious.
Kevin Owens vs. Big Show
This is not for KO's IC Title. This match is a rematch from Smackdown with Owens winning by countout. Show nailed a running shoulder tackle that sent Owens to the floor. Outside the ring, Owens shoved Show into the ring post and nailed a superkick. Owens was on the apron, grabbed Show by the head and gave him a Tornado DDT on the floor. That was impressive. Show got back in the ring before the count of ten. Back in the ring, Owens went to the top rope. Show grabbed him by the throat, Owens was crotched on the top rope and then Owens fell to the floor grabbing his nuts. The ref counted Owens out to give Show the win after about three minutes.
Winner by countout: Big Show
Analysis: *1/2 A short match on this show? Yep. It's been pretty common all night long. They did the same finish that they did on Smackdown with Owens beating Show in the same way. There's the 50/50 booking with them trading wins. As much as it pains me to say it, Owens is probably facing Big Show at WrestleMania. They'll probably do something where they say the match has to end by pinfall or submission. That way, Owens can retain the title and then they can have Sami Zayn debut on the main roster the night after WrestleMania as a way to get Owens/Zayn started. I'd rather have Owens vs. Styles at WM, but I see why they aren't doing it because they would want to give Styles a win and that would mean a short IC Title reign for Owens. Owens vs. Show isn't my ideal scenario, but I'm okay with it knowing what's likely to come down the road.
Brie Bella was interviewed by the lovely Renee Young. Brie did one of her usual robotic promos talking about how she put up a fight against Charlotte at Fastlane. Lana walked up to her. She insulted Brie by saying that her man gives her everything she wants. Brie ripped on Lana by saying when she gets in the ring she can talk to her. Then Brie insulted Rusev by saying she loved him as the bear in The Revenant, but Lana has to shave his back.
Analysis: That was a random interaction by Brie and Lana. There are rumors of some sort of divas tag match for WrestleMania (likely on the pre-show), so this looks to set it up. I'm not sure if Lana will wrestle, though.
(Commercial)
Brie Bella vs. Naomi (w/Tamina)
Both women were in the ring as the match began. That's good because it meant no Brie Mode song. Naomi was in control early on. With Brie on the apron, Tamina pulled her leg as Brie took a bump on the apron. Naomi gave Brie a dropkick to send her to the floor. Naomi gave Brie a bulldog that sent Brie face first into the middle turnbuckle. Naomi missed a moonsault. Naomi did her rapid kick spot, Brie was actually avoiding the kicks and then she walked into the kicks. That was pretty bad looking. Brie nailed the Yes Kicks followed by a dropkick, then a running knee and Tamina caused a distraction. Naomi got a nearfall. Then Naomi applied some new submission move where she hooked the arms/neck of Brie with her legs. Brie tapped out after about four minutes.
Winner by submission: Naomi
Analysis: 1/2* A boring match between two women that have spent months putting over other women that are more important than them on the food chain. Why isn't Alicia Fox with Brie anyway? It's not like they explain things like that. She just stopped hanging out with her friend. By the way, this match at four minutes was longer than four other matches that took place earlier in the show. That's a lot of short matches!
Post match, Lana appeared on the stage. She applauded as Brie stared at her.
Analysis: At least it's nice to see Lana on Raw since she hasn't been on there a lot in the last few months. As I said earlier, maybe it's leading to some diva tag match at WrestleMania. No idea right now.
(Commercial)
It was mentioned that The Fabulous Freebirds will be a part of the WWE Hall of Fame this year. They didn't get a video package much like The Godfather last week.
Analysis: They could have gone in at any time, but they waited for a WrestleMania in Dallas where they made their mark in a major feud with the Von Erich family throughout the 1980s. No doubt that Michael Hayes will deliver a great speech for the Freebirds.
There was a recap of Banks and Lynch doing a double pin earlier in the show.
Lynch and Banks were talking backstage. Charlotte walked up to them to say that the both of them are getting a second chance. She said that this Thursday on Smackdown it's Lynch vs. Banks again. Charlotte did some bad line about how they look like girls excited to be going to a 7th grade dance. Then Charlotte said that one of them will be a footnote in history as the woman that lost to Charlotte at her first WrestleMania.
Analysis: Will they book another draw or maybe a countout? It feels like the Triple Threat is still the way they're going with this.
A recap of Vince's promo from earlier talking about how he's going to write Shane out of his will.
Dean Ambrose made his entrance for the main event. He's got his left shoulder and arm taped up.
(Commercial)
Next week on Raw: The New Day defends the Tag Team Titles against Chris Jericho and AJ Styles. Also next week on Raw, Shane McMahon is back.
Analysis: I predict Shane will be on screen next week longer than The Undertaker was on this week.
Dean Ambrose vs. Alberto Del Rio (w/Sheamus, Rusev & King Barrett)
Del Rio was aggressive early as he whipped Ambrose into the barricade at ringside three times in a row. Del Rio nailed a DDT for two. I'm not a fan of guys doing a DDT on Ambrose because Ambrose's finisher is a double arm DDT. People do DDTs all the time though, so I guess it's not considered a big deal. Del Rio applied a headlock. Ambrose fought back, but Del Rio yanked on the bad left arm of Ambrose against the ropes. Ambrose with a swinging neckbreaker. JBL was yelling on commentary about how Ambrose had a death wish because of his challenge against Brock Lesnar and picking a fight with Triple H. Del Rio set up for his double foot stomp finisher, took way too long and Ambrose slammed him down. Backstabber by Del Rio as Ambrose rolled to the floor. Del Rio set up Ambrose on the barricade, so Ambrose held onto the top of the barricade so he could be in position to take a double foot stomp on the floor. Of course if he let go of the barricade he wouldn't be in position to take the move, but that's the silliness of pro wrestling. "Let me hold the barricade for five seconds while you set up the spot." "Thanks buddy." Um yeah.
Ambrose crawled back into the ring right before the count of ten. Ambrose nailed his clothesline off the ropes as the crowd chanted his name. Ambrose nailed a forearm smash in the corner as well as a bulldog for two. It looked like Del Rio totally whiffed on a punch when Ambrose was on the top. Ambrose nailed a missile dropkick for two. Ambrose missed a corner charge and Del Rio capitalized with a running enziguri kick. Del Rio missed a dive against the ropes, so he went to the floor. Ambrose nailed a flying elbow drop to take out the League of Nations on the floor.
Triple H's music hit. He took off his tie as he walked to the ring with the WWE Title on his shoulder. The League of Nations foursome attacked Ambrose, so that's the DQ finish after about 10 minutes.
Winner by disqualification: Dean Ambrose
Analysis: **1/4 It was a decent match where Ambrose was selling for the majority of it. He's one of the best guys at selling in the company, which is why he's so popular. A lot of fans overrate the "moveset" that a wrestler. It's not like Ambrose's offense looks that great. It's his selling that makes him appealing. You can sympathize with him because of his ability to sell moves properly. Anyway, the DQ finish was pretty obvious.
The LON guys worked together to beat on Ambrose. Del Rio nailed a standing side kick on Ambrose. Triple H shook the hands of the League of Nations guys as they left.
Triple H had the microphone again. He wondered what Ambrose didn't understand about authority. He told Dean he's never going to beat The Authority. Ambrose nailed him with a punch as the crowd went wild. Ambrose nailed some punches. Then he stepped back a bit, so Hunter kicked him in the gut and hit a Pedigree. That shut up the crowd.
Hunter: "You want a Championship match with me? You're on!"
Hunter walked up the ramp with the WWE Title. Ambrose crawled over to the microphone: "Hey Hunter…thanks." People in the crowd laughed and cheered. That only angered Hunter as he took off his jacket, rolled up his sleeves and went back into the ring. Oh no, the dreaded sleeve roll!
Hunter threw Ambrose outside the ring and then tossed him over the announce table. Hunter tossed Saxton down. Can I cheer that? I just did. Hunter put Ambrose on the announce table, then threw a barrage of punches at his head while the shaky camera filmed it. I'm not a fan of the shaky camera. It's pretty annoying. Hunter threw one of the monitors away as he continued to punch Ambrose.
As Hunter walked away, people booed him big time. Ambrose was out on the announce table with referees checking on him. That's how Raw ended.
Analysis: A good angle to end the show. The difference between this ending and the one from last week is that people actually cheer Ambrose unlike Reigns. Something like that should open up WWE's eyes about who the fans want in the main event of WrestleMania. It doesn't matter, though. The fans can want Ambrose to win the WWE Title at WM, but Vince is going with Reigns because that's his guy. It's the biggest problem with WWE today. Two years ago around this time they made the decision to go with Daniel Bryan at WM. I really doubt that they change their plans for the second time in three years. Plus, I'm perfectly fine with Ambrose vs. Lesnar no matter who wins that match because it's going to be outstanding.
The Hunter/Dean match is set for March 12 in Toronto at a WWE Network event that was re-named Roadblock. It was announced on WWE.com on Tuesday. I don't expect a win for Ambrose because they're still going to put over Roman Reigns at WrestleMania, but it's nice to see Hunter actually wrestling before WrestleMania.
It's pretty sad that they are using Ambrose to try to get Reigns over more because it's going to be Reigns that saves Ambrose from big bad Triple H instead of Ambrose beating Hunter himself. It's a necessary step that WWE has to do in this story, but it's not a good sign for Reigns.
Lastly, I want to give props to Ambrose again for the way he sells a beating. He's really good at taking that punishment, then looking like he's going to come back from it and the crowd feeds off that energy. Once again, Ambrose is the guy that SHOULD leave WrestleMania as WWE Champion. Too bad it's not going to happen.
Three Stars of the Show
1. Dean Ambrose
2. Triple H
3. Styles/Jericho
The Scoreboard
4 out of 10
Last week: 7
2016 Average: 5.56
Last 5 Weeks: 7, 5.5, 6.5, 5, 6
2016 High: 7 (Feb. 22)
2016 Low: 4 (Feb. 29)
Final Thoughts
I'm giving it a 4 out of 10.
That's my lowest score of the year. Not a good sign on the Road to WrestleMania. I watched this show live, wrote about the first 90 minutes or so, then was tired and went to the couch. By the mid third hour I was asleep and I wasn't even tired before the show. It put me to sleep.
This is pretty telling about this week's Raw: Hour one of Raw begins with Hunter Hearst McMahon Helmsley promo. Hour two of Raw begins with Stephanie McMahon promo. Hour three of Raw begins with Vince McMahon promo.
We get it. The McMahon family is important. It's also why nobody gets over in this company and why they have to rely on people in their 40s and older to be in big matches. Why not feature actual matches? They are trying to tell these compelling stories, yet it's not really working.
There were five matches that went four minutes or less on this show. It's a three f'n hours long and you can't have longer matches? I don't get it. It's WrestleMania season, which means it's PromoMania season also, but this was a pretty boring show in part because of all the talking.
—
Thanks for reading. Go Toronto Raptors.
John Canton –mrjohncanton@gmail.com
Twitter@johnreport