The John Report: The WWE Raw Deal 02/13/17 Review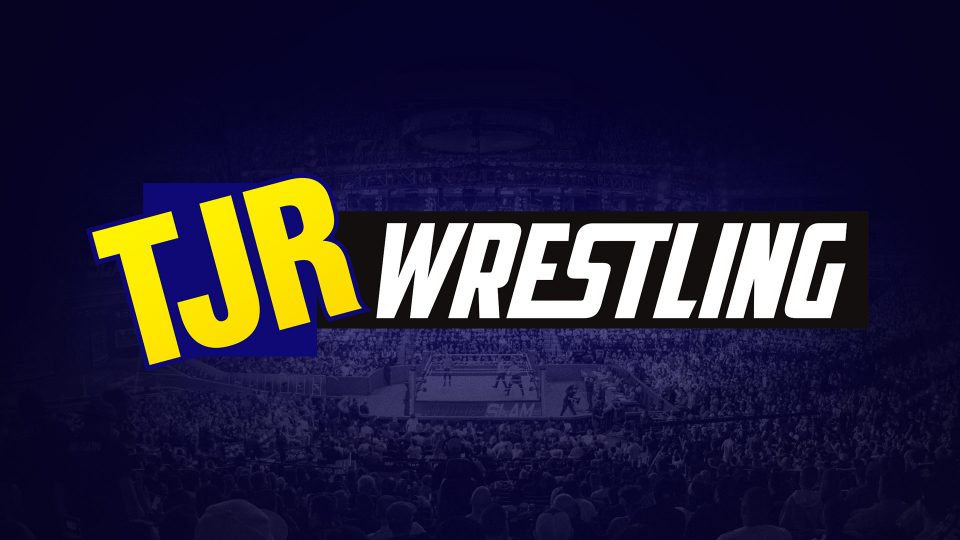 The road to WWE Fastlane on March 5 rolls through Las Vegas this week. Advertised for this week's Raw is a "Festival of Friendship" celebration from Chris Jericho and Kevin Owens as well as a Raw Women's Title match featuring Charlotte Flair defending the title against Bayley.
Live from Las Vegas, Nevada (my favorite city in America) is the Raw Deal for episode #1238. Follow me on Twitter @johnreport. Thanks Melo Man for the creative banner up top.
The Raw intro video aired to begin the show. That was followed by a fireworks display. We don't always get the pyro, so enjoy it Vegas.
The Raw Commissioner Stephanie McMahon made her entrance for a promo. The announce team of Michael Cole, Corey Graves & Byron Saxton welcomed us to the show.
Stephanie mentioned she was running Raw. I got a phone call while she was talking, so I didn't catch it all. I doubt it was interesting or fresh and I'm not interested enough to rewind it. I'm tired of writing about her promos.
Roman Reigns entered to a mixed reaction like always. He said he wanted Braun Strowman in a match because he can't wait until Fastlane. Stephanie asked the fans if they wanted it, they cheered and she told Roman that the fans don't care about him. Roman said he didn't care what people thought especially her. Stephanie said she actually cares about Reigns. Remember that heels lie. Stephanie told him that Strowman is facing Mark Henry in a match. When Reigns said maybe he'll watch it, she told him he will have no part of that match.
The Raw Tag Team Champions Luke Gallows & Karl Anderson interrupted with a promo on the stage. Anderson said they couldn't sit back there listening to Reigns disrespecting her. Gallows said it's like the Rolling Stones said – you can't always get what you want. Anderson said that Reigns is a guy that isn't used to hearing no, but as Stephanie said he can't have Strowman. Gallows suggested they have a 2 on 1 match against Reigns. Stephanie did a bad Teddy Long impression and said they can have the handicap match.
Reigns left the ring and greeted the tag champs with punches. Reigns sent Anderson into the barricade. Referees made their way to ringside to keep them apart. The match will begin after the break.
Analysis: It was a typical Raw opening where they usually set up a match right away or later in the show. Pretty much a standard opening segment. I hope Stephanie never tries to impersonate Teddy Long again.
(Commercial)
Luke Gallows & Karl Anderson vs. Roman Reigns
Anderson grabbed a headlock as the fans chanted for Reigns – mostly the kids. Reigns was selling his left side from attacks he dealt with last week. Reigns with clotheslines on Anderson in the middle of the ring and more clotheslines against the turnbuckles. Reigns with a boot to the face of Anderson. Gallows distracted, Reigns punched him and Anderson got a rollup. Reigns fought back with a Superman Punch. Gallows went into the ring for some stomps on Reigns. Gallows pounded on Reigns with punches with Anderson in the ring as well. The ref lost control, so he called for the bell for the disqualification finish after three minutes.
Winner by disqualification: Roman Reigns
Analysis: * It was boring. Quick match with Reigns making the comeback and the heels getting disqualified. I guess it's better than Reigns beating the tag champs by himself.
After the match, Reigns fought out of the Magic Killer by kicking Anderson out of the ring, a suplex on Gallows and he knocked both guys out of the ring. The heels went up the ramp to end the segment.
Analysis: No surprise that Reigns made the comeback. Very predictable segment.
Later tonight: Henry and Strowman plus the Jericho and Owens "Festival of Friendship."
A video aired about Chris Jericho's "List of Jericho" that started last September. It aired clips of him putting different people on the list.
(Commercial)
It was mentioned by the announcers that WWE and HBO will work together to feature a documentary on Andre the Giant that will air on HBO. No date was given for when it might air. We covered the story here. I think it's great. Looking forward to it.
The New Day trio made their entrance. Good ovation for them as usual. Kofi Kingston made a joke about Bo Dallas in the ring saying he looked like a social outcast in reference to the failed Social Outcasts group. Xavier Woods said that they had plans for an ice cream machine and Big E had an "Ice Cream Blueprints" folder. Woods said that after this match they will show people how they can have ice cream.
Kofi Kingston (w/Big E & Xavier Woods) vs. Bo Dallas
Fans chanted "we want ice cream" as Kingston nailed a dropkick on Dallas to knock him out of the ring. Dallas danced along to some trombone playing and he ripped the blueprints out of Big E's hands. Dallas ripped up the blueprints. Big E and Xavier freaked out. Kingston hit a somersault dive over the top to take out Dallas on the floor. Dallas went back into the ring with a neckbreaker off the ropes for a two count. Kingston came back with the SOS for the victory after three minutes.
Winner by pinfall: Kofi Kingston
After the match, Big E put some Booty O's cereal in Bo Dallas' mouth. Fun.
Analysis: * An easy win by Kingston over Dallas, who can't get wins like his brother Bray Wyatt. Kingston rarely wins with the SOS, so it shows how low on the totem pole Dallas is right now. The crowd cared more about chanting about ice cream than the actual match.
Neville was interviewed backstage by Charly Caruso. Neville cut her off before she could talk about Jack Gallagher becoming the number one contender for the Cruiserweight Title. Neville was disgusted by him. Gallagher showed up to him. Neville told Gallagher that he's just a boy that isn't on Neville's level. Gallagher said we'll find out about that at Fastlane.
Another video aired about the Festival of Friendship that showed how Chris Jericho helped Owens retain the Universal Title against Seth Rollins at Hell in a Cell.
(Commercial)
PLUG TIME: The Smackdown Live crew put on a very good Elimination Chamber event on Sunday night with Bray Wyatt ending the night as the new WWE Champion. Here's my Elimination Chamber review in case you missed it. I also wrote a column looking at the booking of Elimination Chamber as well as a look ahead to the potential WrestleMania lineup in an exclusive article for The Comeback. Please check that out also. You can also listen to the podcast I did with my pal Rey where we covered the entire Elimination Chamber PPV. For iTunes, just search "tjrwrestling" or "John Canton" and it should show up.
The announcers were joined by Austin Aries on commentary, who replaced Byron Saxton for the cruiserweight match.
Jack Gallagher made his entrance. He won the #1 contender match on 205 Live last week to earn a title shot at Neville at Fastlane.
Noam Dar (w/Alicia Fox) vs. Jack Gallagher
Gallagher did a cartwheel after they exchanged holds. Dar came back with shoulder tackles in the corner followed by a leg submission move. Uppercut by Dar. Gallagher did a headstand n the corner, monkey flip and two dropkicks. Gallagher nailed a headbutt that stunned Dar. That led to Dar going to the corner, so Gallagher nailed his running dropkick in the corner for the pinfall win after three minutes.
Winner by pinfall: Jack Gallagher
Analysis: *1/4 Basic match with Dar on offense for a couple of minutes, Gallagher making the comeback and getting the clean win easily. I still think he needs a better finisher because dropkicks happen in nearly every match, so it's not a good move to win a match. It's fine, but not like it will ever stand out. The same can be said about superkicks and DDTs as well.
Neville, the Cruiserweight Champion, made his entrance. He looked angry, so Aries had a funny line: "He looks like he's in a good mood." Neville held up the title over his head. That's it.
A limo pulled up to the arena. Samoa Joe exited along with Triple H as Cole said they will have an interview with Joe.
The "debut" of Emmalina was teased again as she said it will be worth the wait. She is premiering up next.
(Commercial)
There was another video about Owens and Jericho history highlighting their friendship.
Emmalina made her "debut" on the stage wearing a dress. She talked about how for 17 weeks we have waited for the makeover of Emma to Emmalina. She said "here I am" and the crowd cheered. She said now we'll see the makeover of Emmalina to Emma. She said "thank you" and left.
Analysis: They are trolling the fans by making them wait so long and then having her say that she will have a makeover to Emma again. I'm not sure what the point of this is, but it's nice to see her back on television at least. She is a talented performer that deserves a chance.
Bayley was interviewed by Charly Caruso backstage. Bayley said how excited she was. Bayley noted how she came close to winning the Raw Women's Title and this is her second opportunity. She said she's going to win the Raw Women's Championship.
Chris Jericho and Kevin Owens were backstage. Jericho said it will be one of the greatest nights in WWE history. Triple H showed up to greet them. Triple H asked if they could talk, Jericho thought Hunter meant both of them, but Hunter just meant Owens. They left while Jericho was alone.
Up next: Strowman vs. Henry.
Analysis: One of the most boring first hours in Raw history.
(Commercial)
Triple H was shown talking to Owens backstage, but the camera wasn't close enough to pick up what they were saying.
Braun Strowman made his entrance as highlights aired of his attack on Roman Reigns to end Raw last week.
Braun Strowman vs. Mark Henry
They did a long lockup to start. Henry got in some offense, the ref told Henry to go back and Strowman nailed a punch to the face when Henry was backing off. More punches by Strowman followed by a headbutt and a kick to the ribs. The crowd chanted "Sexual Chocolate" but the announcers won't put that over because it's not 1999 anymore, sorry kids. Strowman with a chinlock followed by a hard punch to the chest. Henry powered back with punches, running bod attack and a splash in the corner. Another splash in the corner by Henry. Henry picked up Strowman for the World's Strongest Slam, but Strowman landed on top of him to counter it. Running dropkick by Strowman followed by a running Powerslam for the pinfall win after four minutes.
Winner by pinfall: Braun Strowman
Analysis: 1/2* It was a big man power match that had a slow pace. No surprise that Strowman got the win. Best spot in the match was Strowman landing on Henry during his World's Strongest Slam attempt. Strowman looked strong as he usually does in winning that match even though Henry barely appears on television these days.
After the match, Roman Reigns' music hit. He slowly walked down to ringside. When Reigns went on the apron, Strowman punched him off. Reigns got back into the ring, stunned Strowman's neck on the top rope and hit a Superman Punch to stun Strowman. Another Superman Punch by Reigns knocked Strowman down to one knee. When Reigns charged again, Strowman nailed a Running Powerslam to knock down Reigns. Strowman stood over him: "YOU CAN'T WIN!" Strowman left. The crowd reacted to it in a big way.
Analysis: Good confrontation to put over Strowman continuing to have the advantage against Reigns. The story is about whether Reigns is going to be able to beat him during their match at Fastlane. I would keeping Strowman strong every single week by always having the advantage and then Reigns gets the win at Fastlane. I'd be shocked if Reigns doesn't win the Fastlane match since Reigns is likely against Undertaker at WrestleMania.
Coming up later: Charlotte vs. Bayley for the Raw Women's Title.
Samoa Joe was shown sitting down with Cole saying that he's going to interview him.
A video aired of Owens beating Roman Reigns at Roadblock last December thanks to Jericho's help when he hit a Codebreaker on Owens. It was just a clever strategy to have Owens win by disqualification.
(Commercial)
PLUG TIME: I'm writing retro WWE PPV reviews for TJRWrestling.net and Rajah.com starting with mid-2003 events where the previous reviewer left off. This past Sunday I posted a review of Unforgiven 2003. It was a bad show featuring Goldberg's only World Title win in WWE. Plus, a match that earned a negative star ratings that had no announcers calling the match. Next up is No Mercy 2003 this weekend.
There was a shot of great Washington Nationals baseball player Bryce Harper ringside at Raw. Awesome player that hopefully has a year like 2015 again for fantasy baseball purposes. His 2016 season wasn't as good.
Bayley was getting ready backstage. Cesaro and Sheamus were helping her get ready for her match. Enzo & Cass walked up to them, so Bayley left. Sheamus yelled at Enzo & Cass for having no business being out there last week to cost them the Raw Tag Team Titles. Cass said he always had Enzo's back. The argument continued. Enzo suggested that they try to do something about it if they don't like what Enzo & Cass did. Cass had a staredown with Cesaro to remind him how tall he is. Enzo did some yelling.
Analysis: It was a tease for a future tag match with a lot of trash talk.
The announce team duo of Byron Saxton and Corey Graves tossed it over to Cole backstage for a special interview.
Samoa Joe Interview
Joe was seated in a suit as Michael Cole interviewed him. Joe said his tactics are dishonorable and he said he's there to hurt people. Joe said he only cared what Triple H thought. Cole wondered why Triple H took this moment to put Joe on Raw from NXT. Joe said his results speak for themselves. Cole noted that people believe that Joe is there because Triple H is scared of Seth Rollins. Joe said that Triple H has given a lot of opportunities to different people, but nobody has been on his level. Joe said the only reason he wasn't in WWE in the last 18 years is because people were scared of hiring him. Joe said that Rollins was the crown jewel of Raw for how many years, but he couldn't last two minutes with Joe in the ring. Joe said because of him, Rollins is going to miss WrestleMania for the second year in a row. Cole noted that Rollins claims he's going to come back and slay the king Triple H. Joe wondered if the interview is about Triple H and said it's annoying to him. Joe said that if Rollins decides to come back then he has no qualms about putting him right back on the shelf. Joe bragged about how he beat Roman Reigns. He said for two weeks he beat The Man (Rollins) and The Guy (Reigns) and for the 18 years prior, he beat everybody they put in front of him. Samoa Joe said this is not a flash in the pan scenario like Sami Zayn, who is happy to be on Raw. Joe said that nobody on Raw can stand toe to toe with him. Cole mentioned names like Shawn Michaels, Batista, Randy Orton, Seth Rollins and noted that Triple H had relationships with those guys that went sour. Joe explained that the difference between himself and those men is that they needed Triple H to prop them up because they needed the help of The Game to get the job done. Joe said he doesn't need his help, he doesn't need to be Hunter's heavy – Joe said he gets the job done all on his own. Joe added that he's a guy Triple H can rely on because Joe knows what is best for business. Joe said people will learn why The Creator unleashed The Destroyer. Joe got up and left.
Analysis: Good interview by Joe. It went about five minutes. They covered a lot as you can see there. I thought the tone of the interview was perfect for his character as a cold-hearted heel that doesn't care about impressing the fans. He admitted that he was loyal to Triple H because he brought him in while others were scared to do so. It fits the character to tell a story like that. Joe added that he was The Destroyer that was there to hurt people, so that's what he plans on doing on Raw. It's simple and it works because he has the credibility to play that type of character. I like segments like that.
Sami Zayn entered for a match.
(Commercial)
"Handsome" Rusev made his entrance with his lovely wife Lana. They had Jojo announce him instead of Lana. I like it when Lana does it.
Rusev (w/Lana) vs. Sami Zayn
Rusev was still wearing a face guard on his face because he had a broken nose. Rusev grounded Zayn with a headlock. Zayn came back with chops followed by a dropkick that sent Rusev out of the ring. Zayn nailed a flip dive over the top to take out Rusev on the floor. When they went back into the ring, Zayn went for a springboard attack and Rusev decked him with a superkick that sent Zayn to the floor. That led to a commercial.
(Commercial)
The show returned from break with Rusev nailed Zayn with a kidney shot to the back. Bearhug by Rusev in the center of the ring. Rusev continued the attack with a fallaway slam. Rusev's face guard came off, so he had to put it back on. They battled on the top rope with Zayn hitting a headbutt to knock him down. Zayn jumped off the top, Rusev moved and Rusev nailed a kick to the head for a two count. Rusev nailed a running splash in the corner. Rusev charged in, Zayn moved and Rusev hit the turnbuckle leading to him crashing to the floor. Rusev pulled Zayn off the apron leading to a Rusev clothesline on the floor. Zayn was rolled into the ring by Rusev. Rusev slowly went back into the ring, so Zayn hit a Helluva Kick and pinned him for the win after 10 minutes.
Winner by pinfall: Sami Zayn
Analysis: **1/2 The win was designed to be lucky by Zayn since it was a big surprise he could hit the Helluva Kick after taking a beating for nearly ten minutes. Rusev was on offense for about 95% of the match. What the finish did was put over the Helluva Kick as a deadly finisher. It's still just a running boot to the face, but if you have him beat bigger guys like Rusev like that it will make fans believe in the move more.
Zayn was interviewed by Charly Caruso on the ramp. Zayn said he had a lot of momentum going into the US Title match last week, but he hated losing especially because of Owens. He noted that tonight was a huge win over a huge opponent. Zayn talked about how it's about coming back after a tough loss. Zayn noted that he heard Samoa Joe's comment about how he is no Zayn and he said damn right Joe isn't like Zayn. Zayn said that he doesn't take shortcuts or sell out. Zayn talked about how this time of year, WrestleMania is on the mind of every WWE superstar. Samoa Joe's music hit. He didn't enter by the usual entrance. He attacked Zayn from behind with a punch to the head. Joe nailed Zayn with punches and sent him into the video wall. Joe whipped Zayn into the video wall. Joe slapped on the Coquina Clutch submission on Zayn on the ramp. Zayn passed out. Joe told him when he says his name he better respect it.
Analysis: Good promo by Zayn showing passion and fire like the true face that he is. He's the most likable guy on Raw and it's not even close. I like how they had Joe mention him earlier as a way for Zayn to bring it up. That led to the Joe attack here, which should lead to a Fastlane match between them.
Charlotte was in the locker room lacing up her boots. She was in her ring gear.
(Commercial)
A video package aired for Teddy Long being inducted into WWE's Hall of Fame. It was announced earlier on Monday, which we covered here. He had a 30 plus year career in wrestling as part of ring crew, a manager, a ref and most notably as the Smackdown GM. The video focused on his creative dialogue such as "holla" and "playa." He did not show up to make a tag match.
Analysis: Long was a long-time WWE employee that was a popular on-air figure, so it's well deserved. Good for him.
The announcers were joined by Austin Aries and Brian Kendrick on commentary for the next cruiserweight match. Kendrick said that Tozawa has a lot of similarities to him.
Akira Tozawa vs. Ariya Daivari
Tozawa did his yelling routine to fire up the crowd as well as himself. They exchanged chops with Kendrick saying that Tozawa was showing his fighting spirit by doing that. Running kick by Tozawa as well as a senton splash for two. Daivari tripped up Tozawa to send him into the middle turnbuckle. Hard clothesline by Daivari earned a two count. Kendrick said he was there to mentor Tozawa. Sleeper by Daivari, which Tozawa fought out of and hit a hurricanrana. Tozawa nailed a running forearm that knocked Daivari off the apron. Tozawa did his shrieking leading to a suicide dive on the floor. Back in the ring, Tozawa missed an attack off the top rope, kick to the gut by Tozawa and a bridging German Suplex by Tozawa for the win after three minutes.
Winner by pinfall: Akira Tozawa
Analysis: *1/4 It was an easy win for Tozawa as he continues to build momentum as a new member in the cruiserweight division. As I say every week, cruiserweight matches are often kept short on Raw because they tend to get more time on 205 Live. The finish by Tozawa was good here.
The Festival of Friendship by Jericho and Owens is up next.
A video aired showing Jericho beating Zayn last week on Raw thanks to KO's help.
(Commercial)
Festival Of Friendship
A taped promo by Chris Jericho appeared on the video screen as he said that they present a Festival of Friendship to us.
The pyro went off by the stage. Some Vegas showgirls appeared on the stage.
Chris Jericho made his entrance. He was wearing a white jacket, a scarf, a silver top silver hat and black pants. He had the List of Jericho with him as well. He had the US Title on around his waist. Jericho was really excited about it. Jericho introduced Kevin Owens, who walked out with his regular Kevin Owens show shirt and the Universal Title on his shoulder. Owens was not that excited about it.
Jericho and Owens entered the ring. There was a red carpet in the ring. There were "gifts" covered up in the ring. Jericho wanted something made that would epitomize their friendship. Jericho commissioned an artist named Ralph Googenheim to make something that is the epitome of their friendship. It was some structure that had two faces close together. Jericho said it cost him $7,000 and Owens reluctantly said it was a great deal. Jericho revealed another gift, which was a painting of Jericho and Owens touching hands. Fans chanted "yes" for it. It was pretty ridiculous. Owens said it was the Creation of Kevin. Jericho told Owens to hang it in his home. Owens said he can't because he has two kids at home, so he doesn't want them to see that.
Jericho said he hired a guy named "Friendship" the magician. The magician lit something on fire and turned it into a flower. Jericho gave the flower to Owens. It led to Owens saying he got his nine year old son a magic kit for Christmas and he can do the same trick. Jericho said that wasn't that impressive while wondering what kind of magician he was. Jericho brought out the List of Jericho as the crowd cheered. Jericho: "Friendship the magician, you just made the list!" Jericho wrote his name down. Jericho told him to do another trick and disappear. Owens wondered where Chris found Friendship and Jericho said he found him on Craigslist. Jericho said that there's a main event present for Owens.
Jericho said that last week he should have made sure Goldberg doesn't make it to Fastlane. Fans chanted for Goldberg. Jericho said that since he didn't do that last week he's calling Goldberg to the ring. Jericho said when Goldberg comes down to the ring you're gonna get…(pause)…and the crowd chanted "it." They went to break.
Analysis: It was a silly segment to put over how cheesy Jericho can be. The painting was the only part of that segment that drew a reaction from the crowd.
(Commercial)
The show returned from break with Jericho saying "it" and wanted Goldberg to enter the ring. The idea that Jericho waited three minutes for that was pretty funny.
Goldberg's music hit. The fans chanted his name. It was Gillberg instead of Goldberg, who was not booked for this show. Owens attacked Gillberg on the ramp. Owens whipped Gillberg into the side of the ring.
Owens said he thought the whole point of this thing was to get Goldberg to the ring so they can beat him up. Refs helped Gillberg to back. Fans even chanted "Gillberg" for him. Owens wanted Jericho to explain. Jericho said he apologized that it wasn't what Owens expected, but he admitted that he just did it to show Owens how much he meant to him. Jericho added that the last year was one of the best his career and that working with Owens was more fun than anything else he's done or with anybody else he has worked with.
Jericho told Owens he's going to beat Goldberg because Jericho will have his back just like he did against Zayn, Rollins and Reigns. Jericho said that Owens will beat Goldberg because Jericho will have his back. Jericho told him that he is his best friend, he's like a brother to him and that's never going to change. Owens told Jericho it was great. Owens told Jericho that he loved him. Owens hugged him. Owens said he knows he's gong to walk out of Fastlane still as the WWE Universal Champion. Owens told Jericho he got him something too. Owens claimed that it was nothing compared to all that, but he'll give it to him anyway. Owens gave him a box. Jericho opened it up and said it's perfect: "A new list!" It said "The List of KO" on it and Jericho wondered how come KO name is on it. Owens attacked Jericho with a barrage of punches! There's the attack! Surprise!
Owens knocked Jericho out of the ring. Owens hit Jericho with the new list. Owens whipped Jericho in the barricade at ringside. Owens ripped off Jericho's jacket at ringside. Owens nailed Jericho with a Powerbomb on the side of the apron in a big spot that was familiar. Jericho was down in a heap while referees showed up to check on him. Owens sent Jericho back into the ring. There was a glass structure in the ring that said "Festival of Friendship" on it. Owens whipped Jericho into it head first, which shattered the glass. Jericho was down as the crowd chanted "holy shit" for it. Referees checked on Jericho again. Owens grabbed the Universal Title and left the ring. He knocked over one of the gifts as well. A ref held a towel on Jericho's head. Owens walked up the ramp to boos from the crowd.
Analysis: Wow that was a surprise! I did not expect the split to happen on this show, but it worked really well. Jericho was really cheesy during the segment and then he cut an awesome promo about how Owens meant a lot to him as a friend. In response to that, Owens delivered a savage beating by using The List as a way to deliver the message. That was pretty brilliant in terms of the setup because I didn't expect it to happen like that. I figured this would happen after Owens lost the Universal Title at Fastlane. Instead, they did it before the match and can probably build to their WrestleMania match after Fastlane. I would imagine that Jericho sits out a week or two after that beating. Maybe longer than that. The glass getting broken at the end was a nice tribute to the Rockers breakup with the barbershop window as well as Jericho attacking Michaels during the talk show segment in 2008 where he tossed HBK into the Jeritron. It wasn't an excellent segment early on, but when you think about how it turned out this really became a memorable segment thanks to the beating Owens delivered on Jericho.
Analysis (x2): The other thing that came to mind is that Triple H had that segment with Owens earlier when we couldn't hear what they were talking about. Remember, Triple H told Owens he just wanted to talk to him and not Jericho. It could lead to some heel stable with Triple H having his NXT guys like Owens and Samoa Joe. They could always add to it as well. It's an interesting development for sure.
Analysis (x3): I will really miss Jericho and Owens together as a duo. They were a lot of fun to watch and made Raw enjoyable at times when the show was boring. With that said, we all knew the split was coming. I'm still going to miss them as a team. Let's hug it out, bros.
(Commercial)
The announcers talked over replays of what just happened to Jericho.
There was a shot of Jericho on a stretcher. He was put in an ambulance and taken away.
Analysis: As I noted above it wouldn't surprise me if Jericho is given a week or two off. They might even keep him off Fastlane to sell the injury. Bring him back on the Raw after Fastlane.
Enzo & Cass made their entrance to fire up the crowd. They mocked Cesaro and Sheamus. I didn't pay attention because I was writing about the great Owens & Jericho segment.
Enzo takes on Cesaro after the break.
(Commercial)
Cesaro made his entrance with Sheamus.
Cesaro (w/Sheamus) vs. Enzo Amore (w/Big Cass)
Cesaro nailed Enzo with an uppercut followed by a gutwrench suplex. They did a spot where Cesaro was going to toss him over the top, but it didn't work, so Enzo went over the top anyway. That was funny. Cesaro picked Enzo up by the throat into a backbreaker. Cesaro followed up with a double foot stomp. Running uppercut in the corner by Cesaro and he hit another one. Enzo kicked him away leading to a DDT off the middle ropes by Enzo. Cesaro came back by tossing Enzo in the air and hitting an uppercut to knock him down for a pinfall win at three minutes.
Winner by pinfall: Cesaro
There was some post match arguing. Cass helped Enzo out of the ring to end it.
Analysis: * An easy win for Cesaro. It was a knockout style win by Cesaro because he doesn't win with that move usually, but Enzo's a smaller guy that he was able to beat him with. There will probably be a Cass vs. Sheamus match next week.
A video package aired about Rosa Parks for Black History Month as black WWE superstars told the story about her where they were clearly reading off the same script.
Charlotte was shown backstage. Sasha Banks walked up to her. Charlotte talked trash to her. Banks said that she beat Charlotte a bunch of times. Charlotte told Banks to sit in the back and watch Charlotte win. Banks had a bandage on her left knee. Charlotte said "Woo" and left to have her match in the main event.
(Commercial)
It was announced that next week on Raw in Los Angeles it will be Big Show vs. Braun Strowman. This is supposed to excite people?
Bayley made her entrance for the main event. Charlotte Flair made her entrance with the Raw Women's Title. They were given the in-ring intros by announcer Jojo.
Raw Women's Title: Charlotte Flair vs. Bayley
The women locked up as the match began at 10:51pmET. Charlotte grounded Bayley early on and Bayley came back with an arm drag leading to an armbar. Charlotte shoved Bayley, so Bayley fired back with a slap to the face. Charlotte bailed to the floor as the show went to break.
(Commercial)
The show returned from break with Charlotte sending Bayley into the turnbuckle a few times. Bayley no sold it as if she was the Ultimate Bayley and slammed Charlotte's head into the turnbuckle ten times. Springboard cross body block by Bayley earned a two count. Charlotte did a rollup so that the back of Bayley's head hit the bottom turnbuckle. Charlotte followed up with forearm strikes to the head. Charlotte worked on the neck with an aggressive chinlock. Bayley fought back with a jawbreaker, back elbow and Charlotte came back with a modified backbreaker. Charlotte stretched the neck of Bayley some more. Running knee drop by Charlotte to the head of Bayley. The Bayley comeback started as she avoided an attack in the corner, but Charlotte came back with a boot that knocked Bayley off the apron and sent her crashing to the floor. Charlotte hit another boot to the face while on the floor that sent Bayley into the barricade. Charlotte nailed a moonsault off the barricade with her knee hitting Bayley in the head. Ouch.
They went back into the ring with Charlotte getting a two count. They replayed the knee to the head off the moonsault that looked nasty. Bayley looks like she is okay. Charlotte nailed chops, Bayley fired back with a forearm shots. Both women ran the ropes and did a double cross body block spot to knock them both down. Bayley with a shoulder tackle in the corner followed by a suplex. Bayley to the middle rope and she hit a back elbow. Cole called it a springboard elbow, but it's not a springboard if you are standing on the rope. Bayley hit a neckbreaker by the ropes. Side suplex by Bayley. Bayley went up top and nailed a flying elbow drop off the top rope like Macho Man. Charlotte went up top. Bayley nailed her with a forearm to the head. With Charlotte on the middle rope, Bayley hit a hurricanrana off the top rope for a two count. Really good nearfall for Bayley. Dana Brooke showed up at ringside. Bayley applied a Figure Four Leglock. Brooke raked the eyes of Bayley forcing the hold to be broken. The ref never saw it. Charlotte capitalized with a Figure Eight submission. Sasha Banks went to ringside and hit Dana Brooke in the back with one of her crutches. Banks hit Charlotte with the crutch while Charlotte applied the hold. The ref never saw it. Bayley never saw it. Bayley nailed the Bayley to Belly suplex and covered for the pinfall win after about 17 minutes of action. The title change drew a huge reaction from the crowd. They loved it!
Winner by pinfall and New Raw Women's Champion: Bayley
Analysis: ***3/4 That was a good match with an ending that I did not expect because I felt like Charlotte might actually win a title match on Raw. Nope. I should have known better. The match was physical with Charlotte working on the neck for much of it and Bayley did a good job of selling. Cole was really yelling with Bayley making her comeback doing some basic moves. I liked the hurricanrana off the top, though. That was impressive. The finish was cheap, which is weird because Bayley is the purest face in WWE. Brooke hasn't been on TV for several weeks now, so to have her have her randomly show up was a surprise. It was also necessary for the finish they did with Banks attacking Brooke and then cheating to help Bayley win because Banks doesn't like Charlotte. Kudos to both ladies for having a really competitive match with a hot finish.
After the match, Banks hugged Bayley in the ring to celebrate the win. Charlotte was stunned at ringside.
Replays aired of the finish.
Bayley celebrated with the Women's Title in the crowd while the announcers hyped it up as Bayley's dream coming true. Bayley went into the ring and held up the title. That's how Raw ended at 11:11pmET.
Analysis: I thought it was possible Bayley might win, I groaned at the idea of Charlotte losing the title on Raw for the fourth time because she's probably going to win it back at Fastlane. The story could also see Banks turning heel soon by saying that she wanted Bayley to win because Banks knows she can beat her. Something like that could work.
When they kept showing the Bayley celebration, I thought Stephanie McMahon might show up to show the replay of Banks hitting Charlotte with the crutch. They could have had Charlotte keep the title. It would have drew massive heel heat and allowed Bayley to chase Charlotte.
Would I have done the title change here? Nope. Save it for WrestleMania. WWE talks about "WrestleMania moments" all the time. They had an easy one building for Bayley, but they went another route by having her win on Raw. Winning the title on Raw is not as big of a deal as if they saved it for WrestleMania. I think the title change would have meant more if they saved it until WrestleMania.
Think of the Raw Women's Title like this. There are only four women that get regular TV time (Charlotte, Bayley, Banks & Jax) and three of them have held the title within the last three months. Jax is the only one that hasn't. Brooke has been off TV for a couple of months and Emma returned for a trolling segment. It's not much of a division, but least they give the matches time. The title means something because the matches are good. It's not because of the entire division.
As for Charlotte, she'll be a 20 time Women's Champion at some point in 2018 at the rate they are going with these title changes. It's ridiculous to see how many title changes they are doing with this title.
Three Stars of the Show
1. Chris Jericho
2. Kevin Owens
3. (tie) Charlotte
3. (tie) Bayley
The Scoreboard
5 out of 10
Last week: 7
2017 Average: 5.43
Average since brand split starting July 25/16: 5.78 (Smackdown is 6.62)
Last 5 Weeks: 7, 5.5, 6, 5, 4.5
2017 High: 7 (Feb. 6)
2017 Low: 4 (Jan. 9)
Final Thoughts
I give it a 5 out of 10.
Last week's show was really good. This week was well below average for about two hours, but the last 70 minutes were carried by two major segments.
The highlight of the show was the Owens/Jericho segment. The entire 20 minutes of it wasn't that interesting, but part of the reason it was lame early on was to piss off Owens to set him to make last five minutes of the segment look outstanding. They did a lot of little things right to make it seem like a big deal as Owens attacked Jericho with a cheap shot and sent him to the hospital after tossing his head into a glass object.
I enjoyed the main event between Charlotte and Bayley. It was given a lot of time and they put it over as a big moment for Bayley even though it was not a clean win.
The only other segment that I would recommend watching if you missed show is the Samoa Joe interview. That worked in terms of explaining what his character was about.
The first two hours were pretty bad. I can't forget about them just because the last 70 minutes were better. The whole show needs to be much better than this.
Here's the announced lineup for the Fastlane PPV presented by Raw on March 5. It takes place in Milwaukee, WI.
WWE Universal Championship: Kevin Owens vs. Bill Goldberg
Roman Reigns vs. Braun Strowman
Cruiserweight Championship: Neville vs. Jack Gallagher
That's it for official matches. I think Samoa Joe vs. Sami Zayn is likely after their segment on Raw as well.
—
That's all for now. See ya next time for the Smackdown review.
Thanks for reading. Go Toronto Raptors. Go Toronto Maple Leafs.
John Canton – mrjohncanton@gmail.com
Twitter @johnreport
Personal Facebook and TJRWrestling on Facebook