The John Report: The WWE Raw Deal 01/02/17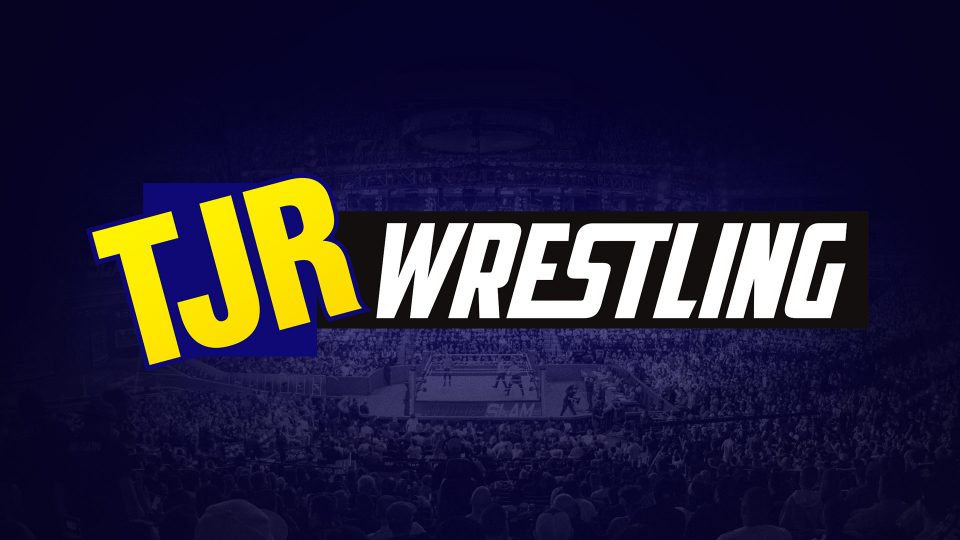 Happy New Year, my friends. I hope it's a healthy, happy and successful year for you and your loved ones. I also hope for a great year from World Wrestling Entertainment as well. There's certainly a talented roster in place that has the potential to deliver greatness if the creative team can come up with ideas. It's the first Raw of the year as we sit here less than four weeks away form the Royal Rumble. Announced for this week's show from last week is the return of Bill Goldberg and Braun Strowman vs. Sami Zayn in a Last Man Standing match. Let's get to it.
Live from Tampa, Florida this is the Raw Deal for episode #1232. Follow me on Twitter @johnreport.
Raw began with General Manager Mick Foley (with haircut and just a goatee without a beard) in the ring for a show opening promo. He had "Tampa" written on his head so he could say the name of the city right as opposed to a few weeks ago when he got the name wrong. He tried to talk about the Royal Rumble, but he was interrupted by Kevin Owens and Chris Jericho.
The great Universal Champion Kevin Owens and even greater Chris Jericho walked down to the ring to confront Foley.
Owens and Foley complained about things to Foley while also mocking the haircut of Foley. Jericho complained about Seth Rollins, which led to the crowd cheering and Jericho bragged about helping Owens retain his title at Roadblock. He said that instead of rewarding Jericho, Foley wants to put him in the "Cage of Jericho" at Royal Rumble and lock him in, man. Owens said they're not going to stand for Foley having an issue with them.
Foley said that he's never actually seen the Kevin Owens Show because he hasn't seen him host a talk show. Foley told Owens that we'll see the Kevin Owens Show talk show with his initial guest, Goldberg. That drew cheers from the crowd as well as "Goldberg" chants. Owens complained about things some more.
Here comes Raw Commissioner Stephanie McMahon, who walked down to the ring to join the promo fest. She bickered with Foley a bit about things with each of them complaining about consulting with the other. Owens whined about their bickering and said that he and Jericho are "national treasures." He's right because they are national treasures especially in my country of Canada.
Stephanie said that Reigns will defend the US Title against Chris Jericho. To ensure there's a decisive winner, should Reigns be disqualified or counted out, Reigns will lose the US Title. Foley messed up by trying to tell Jericho to not interfere in the match against Reigns. It was weird.
It led to more bickering between all four of them. There was so much talking and confusion that it turned into a bit of a mess. When Stephanie mentioned that Smackdown beat Raw in the ratings last week, a lot of people in the crowd cheered. Hey WWE, listen to your audience. Make Raw more like Smackdown please. Stephanie told Owens his match with Rollins is up next.
Analysis: They're all good talkers, but this felt like a repeat of things to set up matches we have seen before. Raw is sorely lacking in terms of freshness. Some of the bickering was bad to the point that I just wanted them all to shut up and move on because it was annoying. At least there were some funny lines from Kevin and Chris.
Coming up later is Zayn vs. Strowman in a Last Man Standing match.
(Commercial)
Owens was in the ring as we were reminded that Owens defends the Universal Title against Roman Reigns at Royal Rumble on January 29. Seth Rollins made his entrance.
The announce team of Michael Cole, Corey Graves and Byron Saxton were shown on camera to welcome us.
Kevin Owens vs. Seth Rollins
This is non-title. The loser of this match is banned from ringside for the US Title match later.
Owens bailed to the floor. Rollins took out Owens with slingshot attack over the top to the floor two times in a row. Owens came back by sending Owens back first into the barricade. Rollins came back with a kick to the chest in the middle of the ring. Owens couldn't get going as Rollins hit a Blockbuster off the middle ropes for two. The show went to break about four minutes into it.
(Commercial)
Back from break, Owens had control with a chinlock. Rollins tried to come back, but Owens did a back body drop over the top to the floor. Owens sent Rollins to the floor and Owens missed a cannonball against the barricade because Rollins moved out of the way. Back in the ring, Rollins avoided a Popup Powerbomb and hit a jumping kick to the head as both guys were down. Owens with a clothesline on Rollins, but Rollins came back by driving him face first into the middle turnbuckle followed by the Slingblade. Rollins with a kick, he looked for a Pedigree, Owens out of it, Owens to the floor and Rollins with a suicide dive that knocked down Owens on the floor. Rollins attacked Owens on the floor by the timekeeper's area. Rollins back in the ring to break the count. When Rollins went back out, Owens hit Rollins in the ribs with the ring bell for the DQ loss after 13 minutes.
Winner by disqualification: Seth Rollins
The result of the match means that Owens is banned from ringside for Reigns vs. Jericho later.
Analysis: **1/2 It was an average match. The result is a loss for Owens, but at least he wasn't pinned like he has been several other times in non-title matches. They didn't really get into the sequence of exciting nearfalls or moments that made you think the match was going to end with a move. It felt like a countout or disqualification loss from the start of the match.
After the match, Owens complained about it to the referee. Rollins teased a Pedigree, Owens shoved him away and left up the ramp with his title.
There was a reminder that Reigns faces Jericho for the US Title later on Raw. If Reigns is counted out or disqualified he loses the title.
Analysis: My thought at this point was that Jericho will still beat Reigns in a cheap manner even with Owens banned. The DQ or countout loss protects Reigns from getting pinned. (Note: I wrote this live and I was wrong. I just want to leave this in to let you know what I was thinking at the time.)
(Commercial)
PLUG TIME: My 8th annual WWE Johnny Awards column were posted last Wednesday, December 28. Click here to read them in case you haven't done so already. I also posted my review of the top 10 WWE Matches of 2016, so please check that out as well. I really appreciate the kind words about the awards column. It's my favorite article to write every year.
Cesaro made his entrance with Sheamus. They are the Raw Tag Team Champions. Sheamus joined commentary for this match. Cesaro faces Karl Anderson.
Cesaro vs. Karl Anderson (w/Luke Gallows)
Cesaro crushed Anderson with an uppercut. Sheamus made some Game of Thrones reference, which I have no idea about because I don't watch it. I know it's popular. I just couldn't get into it. Anyway, there was a distraction by Gallows leading to Anderson hitting a knee strike that sent Cesaro to the floor. Commercial time.
(Commercial)
Back from break, they did a spot where Cesaro hit a delayed suplex. Sheamus said that nobody is stronger than Cesaro. After Cesaro missed a corner strike, Anderson capitalized with a kick and then a clothesline for a two count. Cesaro with an uppercut to the back. Cesaro came back with several uppercut strikes to the chest of Anderson. Springboard cross body block off the top by Cesaro for two after he climbed up the ropes to do the spot. That was awesome. Gallows on the apron to distract Cesaro and Anderson hit a Spinebuster for two. Sheamus went to ringside to prevent Gallows from trying to interfere. Cesaro came back with a springboard uppercut for a two count. Anderson grabbed the ropes to avoid the Sharpshooter. Running boot to the face by Anderson stunned Cesaro. Cesaro with a dropkick followed by an uppercut for two. Gallows was on the apron, Sheamus pulled him down and Cesaro was crotched on the ropes. Cesaro was stunned, so Anderson jumped off the middle ropes with a neckbreaker to beat Cesaro. It went 11 minutes.
Winner by pinfall: Karl Anderson
After the match, Anderson & Gallows celebrated while Sheamus was there to tend to Cesaro. No arguing by the champs.
Analysis: **3/4 Good match to put over Anderson as a way to give his team with Gallows some momentum against the tag team champions. There were a lot of cool moves by Cesaro as usual while Anderson's offense looks good. I was surprised by the lack of post match argument by Cesaro and Sheamus after the match because it was a mistake by Sheamus that cost his partner the winner. I guess that's not the angle they are pushing at the moment. It was more about putting over future challengers.
A video package aired about Braun Strowman leading to his match against Sami Zayn.
Strowman was shown walking backstage.
(Commercial)
There were members of the NFL's Tampa Bay Buccaneers at ringside including Jameis Winston. They're not busy since they failed to make the playoffs. They did improve this year, though.
A video package aired about Goldberg beating Brock Lesnar at Survivor Series in case you forgot.
Sami Zayn made his entrance first. Good ovation for him. In a perfect world, he'd win the Royal Rumble to elevate him to the next level. Zayn has a big bruise around his left eye. Not really a black eye, but a very visible bruise.
Here's Braun Strowman. In Vince McMahon's world, he is my pick to win the Royal Rumble. It's not a perfect world, my friends.
Last Man Standing: Braun Strowman vs. Sami Zayn
Zayn went to the floor, Strowman followed and Zayn hit him with a kendo stick a few times. Strowman grabbed the stick, broke it over his knee and threw Zayn across the ring. Zayn got another kendo stick that he used to hit Strowman on the floor with it. Zayn went for an attack on the floor, Strowman caught him and dropped him stomach first on the barricade. Zayn back up at six, Strowman charged, Zayn moved and Strowman hit the post. Zayn shoved Strowman into the ring post two times in a row. Zayn went for a diving DDT on Strowman, but Strowman crushed him with a punch to the face. Back in the ring, Strowman splashed him in the corner. Strowman with a punch on Zayn and a clothesline in the ring. Strowman took him down with a shoulder tackle. Zayn came back with a clothesline, but Strowman nailed him with a clothesline of his own. Zayn went to the floor, Strowman went after him and there's a break six minutes into it.
(Commercial)
Back from break, they went up the ramp with Strowman throwing him down. They went over to the announce table with Strowman whipping Zayn into the announce table. Strowman nailed Zayn with forearms to the chest. The crowd booed as they fought towards the back. They went behind the curtain. Zayn got his hands on a pipe that he used to strike Strowman in the head two times. Zayn shoved Strowman into equipment cases. Strowman tossed Zayn onto some boxes. Strowman threw some case at Zayn, but Zayn avoided it. Zayn grabbed a steel chair and he hit Strowman in the back. They went back through the curtain with Zayn hitting Strowman in the back with the chair two more times. Zayn threw Zayn onto the stage. Strowman threw Zayn into the video wall two times. Zayn got the chair again, he hit Strowman in the ribs, followed by chair shots to the back and boot on the chair that Strowman was holding. Zayn charged at him with a cross body block that knocked Strowman onto a table that was underneath them. Strowman was counted down, but he got back up to his feet before the ten count. Zayn with a chair to the back. Strowman blocked a chair shot and tossed him down. Running clothesline by Strowman near the ring. Strowman hit a Running Powerslam on Zayn on the floor. Zayn got back up before the ten count. Knees to the gut by Strowman put Zayn down again. Strowman interrupted the count and hit a Running Powerslam on Zayn on the floor again. The ref counted Zayn down and Zayn stayed down for the ten count. Strowman wins after 17 minutes.
Winner: Braun Strowman
Analysis: ***1/4 Good match with a predictable outcome because Strowman has been booked like a monster for months and I didn't expect him to lose the match. I like how there was the spot off the ramp where Zayn nearly won the match. That's about as good of a match as Strowman is going to have at this point in his career since he barely sells any regular move. It took weapons used by Zayn for Strowman to actually do some bumps. They put over that Running Powerslam on the floor as if it was the deadliest thing in wrestling, which is pretty lame because it's just a basic move we've seen for decades. The good thing is that it's safe. Zayn showed a lot of heart and fight here, but he's not the guy that WWE wants to push right now. Hopefully it happens for him one day.
Post match, EMTs went to ringside to put Zayn on a stretcher. Raw GM Mick Foley was there to check on Zayn as well. With Zayn on the stretcher, Strowman attacked him again. Strowman tossed Zayn into the barricade. Strowman: "Ashes to ashes, dust to dust."
The announcers talked about the injury to Zayn. They used SERIOUS VOICES~! to talk about the injury with Cole suggesting that Zayn's career was shortened by that.
Analysis: They are really pushing Strowman hard. Strowman is still my pick to win the Royal Rumble, but I could change my mind. I think Reigns will win the Universal Title at Royal Rumble as well. Vince McMahon's dream match is Reigns vs. Strowman. It's not what we want, people. He's the boss.
Later on Raw it's Reigns vs. Jericho for the US Title.
A clip aired from 205 Live last week showing Jack Gallagher's "Gentlemen's Duel" with Ariya Daivari. It was unique, that's for sure.
Jack Gallagher was in the locker room with an umbrella. The three New Day guys showed up with umbrellas. They misheard something he said, so they gyrated with the umbrellas. That was weird. Gallagher left.
(Commercial)
There was a commercial for a new WWE Network show called "Bring it to the Table" with Paul Heyman and John Bradshaw Layfield talking about WWE topics with host Peter Rosenberg. It airs after Raw. New show with some potential.
The New Day trio of Xavier Woods, Kofi Kingston & Big E made their entrance. It's still weird seeing New Day without the titles. They said that they are in the Royal Rumble match.
Titus O'Neil, in ring gear, interrupted them by mocking the New Day entrance. He said in order for New Day to reach their 2017 goals, they need a new member of the New Day. O'Neil said "who" to wonder who it should be in the group. He suggested they look no further than "The Titus Brand."
O'Neil did some "New Day Rocks" dancing that looked silly. O'Neil wanted to use the trombone. Woods to O'Neil: "Oh honey…nobody touches my girl but me." O'Neil said he respected that, so he blew a whistle to the tune of the New Day song. O'Neil said imagine his face – no offense to them except Big E – on the box of Booty O's. Woods said that everybody in the world would rather see O'Neil's face on the back of a milk carton. Good line. Woods said nobody wants to look at O'Neil's face on a cereal box. O'Neil called Woods the weakest link in the New Day. Woods was stunned by that. Woods suggested that he have a match against O'Neil if O'Neil is man enough. O'Neil decked him with a punch and left the ring. O'Neil said they will have a match. He called for a referee as the show went to break.
Analysis: That was the first time in a while where I didn't cringe during O'Neil's promos trying to show personality. He did a better job here and even drew some cheers when he was acting like a jackass. It was a typical segment where a promo sets up a match heading to commercial. Happens on both Raw and Smackdown at least once every show.
(Commercial)
Titus O'Neil vs. Xavier Woods (w/Kofi Kingston & Big E)
There was a boot to the face by O'Neil to Woods to knock him down. The crowd sounds like they are asleep for the match as O'Neil applied a chinlock. Boot to the gut by O'Neil. Woods came back with a forearm shot, kick to the ribs and Woods nailed a kick to the head. O'Neil charged, Woods avoided him while on the apron and O'Neil went to the floor. Woods hit a somersault dive over the top to take out O'Neil on the floor. Woods went up top for a cross body block, but O'Neil caught him with a backbreaker. Woods with a sunset flip on O'Neil for the win after about five minutes.
Winner by pinfall: Xavier Woods
Analysis: * Boring match. O'Neil's offense put the crowd to sleep for much of it. The win by Woods came out of nowhere and almost like a fluke rather than something decisive. At least Woods proved he's not the "weak link" even though the other two guys in New Day wrestled way more on TV last year than him.
There was a shot of Stephanie McMahon in her "office" with Bayley in there. Bayley complained about Dana Brooke as the referee last week for Bayley's match against Charlotte. It led to Stephanie telling Bayley that she never wanted her on Raw. Stephanie said that she doesn't see Bayley as the face of the women's division like Foley does. Stephanie called Bayley ordinary and she's "just Bayley." It led to Bayley saying she may not have a famous last name (she has no last name, by the way) and she said that she belongs on Raw. She admitted she's "just Bayley" which is good enough for her. Bayley said nothing will stop her from achieving her dream. Stephanie put Bayley in a number one contender's match with the winner of that match facing Charlotte at Royal Rumble. The opponent is Nia Jax. Bayley left.
Analysis: Good to see Stephanie remembered she's a bitchy heel that can help talent get over. Telling Bayley that she doesn't want her there is a good way to get fans to rally behind Bayley as she tries to prove Stephanie wrong. Easy story to tell. It needs to be something where Stephanie continues to makes life tough on her and Bayley keeps finding ways to prove her wrong.
Cedric Alexander was shown backstage with girlfriend Alicia Fox. He walked up to Noam Dar backstage. Dar apologized to him and Dar apologized to Fox by calling her "sweet cheeks." Alexander got mad, so Dar just ran away to end it.
Analysis: It should probably lead to Fox siding with Dar in this storyline although it's still early in the story.
(Commercial)
The announcers were joined by Austin Aries, who replaces Byron Saxton. Wish it was permanent.
Cedric Alexander (w/Alicia Fox) vs. Drew Gulak (w/Tony Nese)
Alexander with a headscissors followed by a dropkick for two. Gulak came back with a body slam where he sent Alexander's legs into the top rope. Back body drop by Gulak. Stretch of the arms by Gulak. The crowd was dead. Fox tried to get them going, but they weren't making noise. Alexander with forearm smashes, a back elbow and a handspring into a kick to the face by Alexander. Nese jumped on the apron. Fox pulled him down. It distracted Alexander, so Gulak won with a ROLLUP OF DEATH~! grabbing the tights to win in about three minutes.
Winner by pinfall: Drew Gulak
Analysis: * A quick match to put the heel over with WWE's favorite cheap finish, which is the dreaded ROLLUP OF DEATH~! It's rare that Gulak gets a win, so good for him. They gave Alexander a storyline girlfriend so she can help him lose matches. Congrats to him. Please give the cruiserweights more than three minutes, WWE. It's like they replaced the old formula for divas matches that got three minutes. I know they have their own show, but more people watch Raw.
Owens and Jericho were shown backstage getting ready for Jericho's match up next at top of hour three.
(Commercial)
The United States Champion Roman Reigns made his entrance at the start of hour three. Lots of boos with some cheers mixed in as well.
The scarf wearing legend Chris Jericho, who is a sexy piñata as well as a national treasure, made his entrance to a mix of boos and cheers.
United States Championship: Roman Reigns vs. Chris Jericho
If Reigns is disqualified or counted out then he loses the US Title. Kevin Owens is banned from ringside due to his loss earlier in the night.
Jericho hit a missile dropkick early on as the crowd did dueling chants for Reigns. Clothesline by Reigns because that's what he does a lot. Jericho sent him to the apron and Jericho hit a springboard dropkick to knock him down. There's "Sexy Pinata" sign in the crowd in support of Jericho. Reigns missed an attack outside the ring as Jericho moved and Reigns hit the post. Reigns barely made it back in the ring as the show went to break.
(Commercial)
Things were even as they returned from break. Jericho went for a bulldog, but Reigns sent him into the middle turnbuckle. Reigns with clotheslines in the corner followed by a suplex for a two count. Jericho avoided a Superman Punch and missed a Lionsault as Reigns got his knees up. They each countered other moves. Jericho countered a Powerbomb into a hurricanrana leading to Jericho applying the Walls of Jericho in the center of the ring. Reigns countered into a small package for a two count. Jericho up top, he jumped off the top, Reigns hit a Superman Punch and got a two count. Good nearfall even though Reigns rarely wins with that move. Reigns went for a Spear for the second time, but Jericho avoided it. Another charge by Reigns, Jericho moved and Jericho hit the middle turnbuckle. Jericho took the padding off the top turnbuckle. Ref yelled at him, put the padding back on and Jericho grabbed the title. Jericho tossed the title to Reigns, the ref turned around and Jericho dropped to the mat. Reigns explained to the ref that he didn't do it. It's an old Eddie Guerrero trick. Jericho popped right up and hit a Codebreaker for a two count. Nice nearfall. Jericho kicked him in the corner, he charged in, Reigns moved, Jericho hit the turnbuckle that was exposed earlier and Reigns hit the Spear for the win after 13 minutes.
Winner by pinfall: Roman Reigns
Analysis: *** It was their typical three star match with a lot of spots they have done before. I liked the Eddie Guerrero tribute spot where Jericho made it seem like Reigns hit him with the title. In the end, they just went with the clean Reigns win like we've seen so many times. I was hoping for a Reigns title loss. Nope. He wins again. I'm not sure why he needs the US Title at this point. It's typical WWE wanting to book him strong. He doesn't lose matches often.
Bayley vs. Nia Jax still to come. Also, Kevin Owens hosts his talk show with Goldberg as the guest.
(Commercial)
Aries is back on commentary for Saxton for the second cruiserweight match of the night.
TJ Perkins vs. Brian Kendrick
Remember when I said WWE loves to repeat matches? Here we go again. Perkins with a cross body block early on followed by a seated dropkick. Neville was shown watching backstage. He's standing there in his ring gear even though he's not in a match. Kendrick with a bridging suplex for a two count. Perkins fought back with a kick to the head. Kendrick tripped up Perkins on the top rope. With Kendrick seated on the top rope, Perkins came back with a springboard hurricanrana that was amazing. The crowd didn't react to it. Perkins countered the Sliced Bread move, Perkins nailed the Detonation Kick and the knee bar submission won it for Perkins after two minutes. Neville was shown watching angrily backstage. It went three minutes.
Winner by pinfall: TJ Perkins
Analysis: *1/2 A quick match to give Perkins some momentum with a victory. Good finishing sequence by Perkins. The win likely means that Perkins will face Neville soon. Neville will probably beat him.
There was a video about the United Kingdom Championship Tournament starting in two weeks on WWE Network. It airs on January 14 and January 15.
Big Cass and Enzo Amore were shown making their way to the ring. Enzo was on some sort of cart.
(Commercial)
The weekly "Emmalina premiering soon" photo collage aired. It's been over three months. Worth the wait, apparently. Heels lie.
The Rusev and Jinder Mahal aka the EVIL FOREIGN HEELS~! (my name for them) were in the ring with Lana. Jinder looks more jacked than at any point in his career.
Enzo Amore in a wheelchair of some sort walked out with Big Cass to do their intro. Cass said he'll fight both guys by himself.
Big Cass (w/Enzo Amore) vs. Jinder Mahal & Rusev (w/Lana)
Cass took care of Mahal early on with some punches. Rusev went into the ring and Cass hit him with a boot to the face. Mahal went over to Enzo on the floor. It led to Cass saving his little buddy. Mahal left the ringside area. Cass back in the ring, Mahal distracted and Rusev hit a superkick on Cass to pin him after about two minutes.
Winners by pinfall: Jinder Mahal & Rusev
Analysis: * A quick win for the heels over Big Cass, who was protected in this scenario because it's a handicap match. This feud is really boring and this match didn't help it.
There was a recap of Sami Zayn getting destroyed by Braun Strowman earlier.
The Raw Women's Champion Charlotte Flair joined the announce team for the next match.
(Commercial)
This Tuesday night on 205 Live it's Tajiri's return and TJ Perkins vs. Neville. They need to get Gran Metalik on that show. He's one of the best guys they have.
Bayley made her entrance. Charlotte said mean things on commentary. Nia Jax entered as well. Look at all the Bayley signs in the first few rows strategically placed to face the camera. Good work, WWE people at ringside that hand things out.
Bayley vs. Nia Jax
The winner faces Charlotte for Raw Women's Title at Royal Rumble. If you think Jax has a chance to win you don't watch WWE enough.
Jax used her power early on. She charged at Bayley while she was in the corner to squash her. Rest hold by Jax with the announcers bickering about stupid things about the kind of performer Bayley is while Charlotte said Bayley isn't better than her. Jax with a corner charge, Bayley moved and Jax hit the ring post. There were some sort of technical difficulties, but Jax came back with an elbow drop. Jax went for something off the middle ropes, but Sasha Banks' music played. Banks walked out. Jax was distracted, so Bayley hit the Bayley to Belly on Jax off the middle ropes for the win after about three minutes.
Winner by pinfall: Bayley
Analysis: * Boring match with a good move by Bayley to get the win. I don't like when another person's music plays during a match, but that's how WWE likes to do interference sometimes.
Post match, Bayley stared at Charlotte while Banks looked happy with herself for costing Jax the win.
The Kevin Owens Show is up next with Goldberg as the guest in a talk show segment.
(Commercial)
The Undertaker returns to Raw next week in New Orleans with Cole saying it's a rumor. What a terrible way to mention it. Also, Shawn Michaels will be there as the special guest. They mentioned the movie that Michaels is in called The Resurrection of Gavin Stone.
Analysis: What they didn't mention is that New Orleans is going to host WrestleMania 34 in 2018 and it will likely be announced next week as well.
The Kevin Owens Show With Goldberg
Kevin Owens, The Universal Champion, walked out for his talk show with Chris Jericho at his side.
The set for the Kevin Owens Show featured a guy with a Kevin Owens Show shirt and a sign that said "The Kevin Owens Show" on his head. Owens and Jericho sat behind a desk.
Fans were chanting "Goldberg" at them. Owens said that this is a man that helped dominate during the Attitude Era and all he has to do is stand in the ring for people to chant his name…Chris Jericho! That was great.
Jericho took out the List of Jericho and asked them if they know what happens when you chant "Goldberg" during the Kevin Owens Show. Jericho: "Tampa Bay, you just made the list!" Owens mocked the stupid idiots for cheering that.
Jericho claimed he had breaking news for the Royal Rumble. Jericho said that he's the third person to be in the Rumble. Actually, New Day said they were in the Rumble match earlier. Anyway, Owens wondered why Jericho would be in it because if Jericho wins then Owens has to face him for the title at WrestleMania. Jericho said if he wins then it guarantees one of them to be the Universal Champion after WrestleMania. Goldberg's music started up.
Analysis: Jericho in the Rumble is no surprise. He does have a shot to win if Owens can hold onto his title all the way until WrestleMania because there will probably be a Jericho vs. Owens match at WrestleMania.
Goldberg was shown walking backstage as is typical for him for his entrance. Goldberg walked out to a good ovation from the crowd with a lot of "Goldberg" chants. There was a lawn chair in the ring that he chose not to sit in.
Goldberg said that since Jericho is an entrant in the Royal Rumble he has something to say to him. Goldberg told Jericho: "You're first." Owens told him to sit in the chair. Goldberg threw it out of the ring. Jericho asked Goldberg if he knew what happens if you throw a chair around. Goldberg said "Spear" and "Jackhammer" is what happens. Owens asked if he should be intimidated because Goldberg threw a chair out of the ring. Owens tossed the desk and chairs out of the ring. The guy with the Kevin Owens Show outfit left, by the way.
The great Paul Heyman showed up on the ramp with a microphone. He teased Brock Lesnar being there, but then admitted that Lesnar is not there. Heyman said he's there to deliver a spoiler at the Royal Rumble. The spoiler is: "Eat. Sleep. Elimination. Repeat." He said "elimination, repeat" several times. Goldberg told Heyman he'll take care of his client at the Royal Rumble. Goldberg told Owens that whether it's him or Roman Reigns they have a date at WrestleMania.
Roman Reigns showed up to interrupt the proceedings. Reigns slowly made his way into the ring. Reigns told Owens and Jericho they won't win anything at the Royal Rumble. Reigns stared at Goldberg. Long staredown between Goldberg and Reigns.
Braun Strowman made his entrance. Strowman said: "If anybody's winning the Royal Rumble match it's me." That means Strowman is in the Rumble, which is no surprise.
Strowman slowly made his way into the ring. Goldberg and Reigns hit a double Spear on Strowman to knock him down. Reigns left. Owens and Jericho left the ring at some point.
Goldberg's music played to end the show and they went off the air at 11:12pmET.
Analysis: It was an okay segment to end the show. Nothing special about it. While I'm sure WWE's creative team thought Goldberg facing off with Reigns was a tease of a big match, it's not like fans were going wild for it. People aren't clamoring to see that match especially when Reigns is booed by a lot of people.
The most shocking thing about that segment was that Goldberg didn't hit a Spear and Jackhammer to destroy Owens and Jericho. I'm glad that didn't happen. I'm just surprised that the two heels escaped without getting attacked.
I'm still picking Strowman to win the Royal Rumble. Goldberg and Lesnar will take eachother out to set up their WrestleMania. Strowman is a younger guy that can be elevated with the win. Plus, we all know Vince loves pushing the big guys.
Three Stars of the Show
1. Sami Zayn
2. Braun Strowman
3. Chris Jericho
The Scoreboard
5.5 out of 10
Last week: 5
2016 Average: 5.77
2016 Average since brand split starting July 25: 5.75 (Smackdown is 6.43)
Last 5 Weeks: 5, 4.5, 7, 6.5, 7
Final Thoughts
I give it a 5.5 out of 10.
Average show this week. I'm sure some people will say I'm being too nice, but I still appreciate the work of the performers even though the creative team is lacking in terms of being creative.
The longer matches were pretty good with Strowman having the best match of his career thanks to Zayn doing his best to make him look like a beast.
The matches between Rollins/Owens and Reigns/Jericho did feel like repeats, though, so it once again showed how WWE does the same things too often.
Most of the build to the Royal Rumble was decent. There are still three more weeks of Raw to go to get there.
Smackdown is clearly the better show. I just hope Raw gets better.
—
That's all for now. See ya next time for the Smackdown review.
Thanks for reading. Go Toronto Raptors. Go Toronto Maple Leafs.
John Canton – mrjohncanton@gmail.com
Twitter @johnreport
Personal Facebook and TJRWrestling on Facebook