The John Report: All In 09/01/18 Review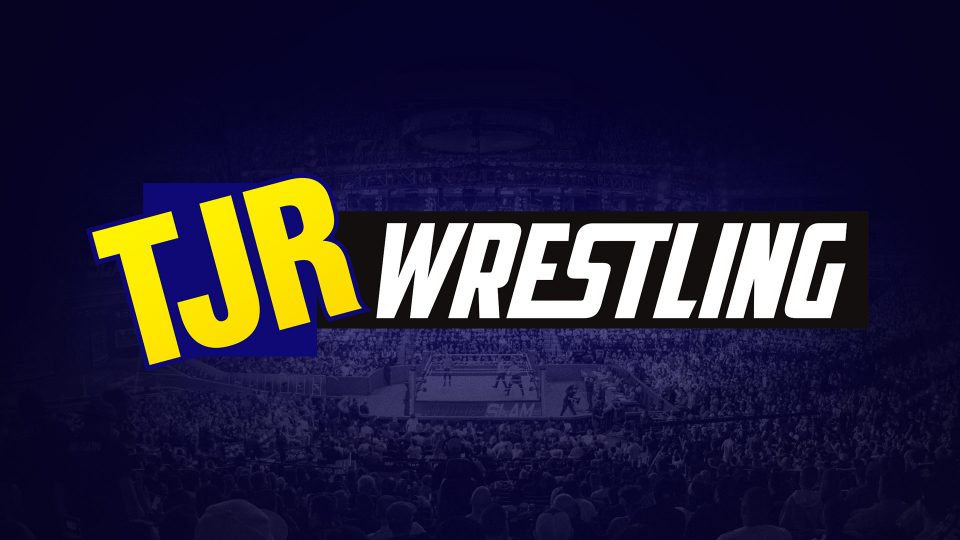 This is going to be a very condensed review of the "All In" independent wrestling show presented by Cody Rhodes and The Young Bucks on Saturday at the Sears Center in Chicago.
I'm not going to do a play by play of everything because it's a long show that would require a lot of writing and I had a crazy busy weekend. I'll still let you know the results as well as my ratings and analysis for the matches. Instead of a 10,000 word review if I did play by play, it's about 3,000 words. I hope you understand and I apologize if it's not a usual "John Report" review.
The set for the show looked great, the fans packed the arena with over 10,000 people in the Sears Center and they were vocal all night long.
The commentary team was Ian Riccaboni, Excalibur and Don Callis with guests joining them throughout the night.
MJF (Maxwell Jacob Friedman) vs. Matt Cross
MJF is a young guy that has only wrestled for a few years and he's got a bright future while Cross has been wrestling in the indies for about twenty years. He's a regular for Lucha Underground.
I think some of MJF's heel mannerisms are too cheesy, but he's a young guy that can tweak things as he gets more experience. I liked the story of the match with MJF working on the left arm for most of it. Great nearfall when MJF hit a piledriver on the apron. Cross avoided a moonsault, hit a stunner and a perfect Shooting Star Press won it for Cross at 9:23.
Winner: Matt Cross
Match Rating: ***
Sean Mooney, the former WWE interviewer, interviewed NWA Worlds Champion Nick Aldis. Good promo from the champ hyping up his match with Cody later in the show.
Christopher Daniels vs. Stephen Amell
It was nice to see a great wrestler like Jerry Lynn as the referee. Christopher Daniels is 47 years old and looks a lot younger than that. Amell is from the TV show Arrow that's a good friend of Cody after working in WWE together.
Amell was impressive during much of the match with his bumping and his offense looked good. There was a big spot late in the match where Daniels got into a big argument with Daniels that led to the crowd really getting into it. Amell got a good nearfall with a suplex while hooking the arms for a two count. Daniels ended up hitting a backbreaker and then the Best Moonsault Ever for the pinfall win at 12:30. I think they went a bit long. I would have cut out about three minutes. Amell had a good showing, but it looked like he got tired a bit at the end, which is not surprising for somebody that has barely wrestled in his life.
Winner: Christopher Daniels
Match Rating: **1/2
Madison Rayne vs. Tessa Blanchard vs. Chelsea Green vs. Britt Baker
It was an interesting group of women with Tessa as the current Impact Women's Champion. Tessa had her dad Tully Blanchard and Magnum TA with her. The crowd was really loud for the entrances all four women. Rayne was the most experienced in the group, Green really developed a good crazy character in Impact, Blanchard is a star on the rise and Baker has only wrestled for a few years.
They had a pretty standard four way match that you always see in this era where two women are doing moves and somebody else is there to break it up. There were a lot of nearfalls throughout with the crowd getting into it and even chanting "this is awesome" for them. Green came close to winning a few times with an Unprettier and Baker got her foot on the ropes to kick out. Green even pulled off an impressive Canadian Destroyer on Blanchard for a two count that led to some fans giving them a standing ovation. Blanchard hit a Hammerlock DDT for the pinfall win where it looked like Baker and Rayne were breaking it up, so that was messed up a bit. The women were there to break it up, but they didn't do it because Blanchard was booked to win. That slip up at the end looked a bit off even though the announcers tried to cover it. I would have had Green go over. Blanchard is very good, but Green was the most impressive in this match.
Winner: Tessa Blanchard
Match Rating: ***1/2
After the match, the four women hugged and raiser their hands together.
NWA Worlds Heavyweight Championship: Nick Aldis vs. Cody Rhodes (w/Brandi)
The crowd was firmly behind Cody, which is no surprise considering he was one of the promoters of the show. Aldis seemed happy working as the heel and that's probably the best role for him. I liked the way this was presented with each man having an entourage of supporters. Aldis had friends like Jeff Jarrett, Tim Storm, Shawn Daivari and Samuel Shaw while Cody had guys like Diamond Dallas Page, Tommy Dreamer and Glacier along with Cody's dog. Cody's wife Brandi was also at ringside with him. They also had the legendary Earl Hebner referee the match, so that was a nice touch too.
The first half of the match was slow paced. Some of it was sloppy too, but that's what happens sometimes when people wrestle for the first time. The turning point in the match was when Cody went for a springboard attack off the ropes onto Aldis on the floor and Aldis destroyed him with a forearm to the face. This was sold as a really big deal with referee Hebner checking on Cody, you could see Cody instructing Hebner to do something and Hebner did the "X" signal to signify an injury for Cody. It was a work that lasted a few minutes leading to Cody doing a blade job. Daivari got involved, he shoved DDP, which led to DDP going into the ring and hitting Daivari with a Diamond Cutter, which drew a huge pop.
Cody was a bloody mess as the match continued. That's why I thought the "X" spot was stupid because it was silly to suggest that it would end there, but I guess they had to do that to set up the DDP spot with Daivari. Anyway, Cody tried to get going, but he missed a big moonsault, Aldis hit a splash and Cody capitalized with a Figure Four Leglock, which was a smart move to do in a NWA Title match. Aldis hit a running powerslam on the floor, but Cody came back with an Alabama Slam for a nearfall. Aldis got a Powerbomb followed by a King's Lynn Cloverleaf submission with Cody getting to the ropes. After a piledriver from Aldis, Brandi went in the ring, she went on top of Cody and Aldis jumped off the top with an elbow drop on Brandi, who was on top of Cody. That drew huge boos and even an "Asshole" chant. Cody got a good nearfall with Cross Rhodes. I thought that could have been the finish, but I like how they did the Bulldog/Bret sunset flip into a counter pin finish. Well done. I thought they could have shaved some time off because this match went too long while the main event could have used more time. If this was 17 minutes it would have helped. The match time was 22:01.
Winner: Cody Rhodes
Match Rating: ***1/2
ALL IN@nwa Worlds Heavyweight Champion pic.twitter.com/Kh2tWuhSeU

— Cody (@CodyRhodes) September 3, 2018
The celebration for Cody with the NWA Title was the highlight of the show for me. It was great to see him celebrate with that championship that his late father Dusty Rhodes held so many times. I know some people probably joke about Cody winning a title on a show he promoted, but it's the NWA Title owned by Billy Corgan and if he didn't want to have Cody win then they could have stopped it.
My final point on this match is that I think Aldis along with Billy Corgan and Dave Lagana (former WWE, Impact, ROH employee that produces the NWA content now) deserve a lot of credit for helping to make the NWA Title feel important and relevant again. Without their hard work, this match wouldn't have felt like a big deal that it was. I think Cody knows it too and he appreciates it, I'm sure. I hope there are more matches between Cody and Nick with Nick working even more as a heel to tell the story that he wants to get the title back.
I'm going to cut back a bit on details the rest of the way because I am short on time and it's been a lot already.
Chicago Street Fight: Hangman Page vs. Joey Janela (w/Penelope Ford)
This was a wild brawl that stood out as a good match because they were able to do things in the match that others couldn't due to the Street Fight stipulation. I have seen a lot of Page from NJPW/ROH and not that much of Janela, but I was definitely impressed by him. I thought the finishing move by Page was very dangerous where he held Janela over his back, jumped off a ladder and put Janela through a table. That was brutal. Anyway, they went 20:01, they used their times wisely and put on a pretty good match that was different than anything else on the card. Page won with the table spot off the ladder.
Winner: Hangman Page
Match Rating: ***1/2
The worst part of the match (after it was over) and the entire show was the Joey Ryan penis spots with guys dressed in penis costumes. I don't know why that gimmick is popular. It's stupid and if you wanted to show somebody wrestling that doesn't normally watch it, they would think wrestling was the stupidest thing ever. To Joey's credit, he got the gimmick over. I just don't find it entertaining. Maybe I have matured too much in my life to not appreciate dick jokes. It's upsetting also because the time wasted on this could have been used on the main event.
Ring of Honor Championship: Jay Lethal (w/Lanny Poffo) vs. Flip Gordon (w/Brandi Rhodes)
I know they had the story with Gordon about how he was trying to get on the show, so he won the battle to be there. It was great to see Jay Lethal do his Macho Man tribute gimmick "Black Machismo" including some Randy Savage gear and Jay had Savage's brother Lanny Poffo with Lethal. That was a nice touch.
This match was tough to get into. I've seen a lot of Lethal from his Impact and ROH days while Gordon is a good younger wrestler that has a bright future. I doubt anybody watching this thought that Gordon had a chance to win, so that hurt the match because when he went for nearfalls there was barely a reaction for most of the match. The name Flip is accurate because he is an incredible athlete that can do some cool stuff in the ring, but some of it is too choreographed like when he was doing kip ups repeatedly and Lethal was made to look like a moron just standing there. Lethal continued his Macho Man tribute throughout the match when he did three top rope elbows off the top rope. I'm actually surprised that Gordon's hulking up routine got such a big response, but it worked with this crowd. Lethal won with a cutter off the top and the Lethal Injection for the win at 14:21.
Winner: Jay Lethal
Match Rating: ***1/4
After the match was over, Lethal and Gordon hugged. Bully Ray did a run in where he attacked both guys because he's a bully and that's what he does. Colt Cabana made the save. The segment worked.
Kenny Omega vs. Pentagon Jr.
This was my most anticipated match on the show because Omega is the best in the world or perhaps second best after Okada. I can't decide. Pentagon is also very impressive and I thought the guys that put the card together were smart to put together this match because of how exceptional these guys are.
They went under 20 minutes, so it was shorter than a lot of those epic Omega matches you would see in New Japan. They worked a fast pace early, but then it really picked up after Pentagon hit a piledriver on the apron followed by a double stomp off the top. Omega got right back into it with the V-Trigger and Pentagon fought out of the One Winged Angel. You could tell these fans were very familiar with both guys because they went crazy when Pentagon pulled back on Omega's left arm. They also got a standing ovation when Pentagon hit a package piledriver for a two count. Omega got right back into it with more V-Triggers and Omega finally connected with One Winged Angel. The story of the match was that Pentagon kept fighting out of the One Winged Angel multiple times, but when Omega finally connected with it he was able to get the win at 17:47.
I thought it was the best match on the show. Their chemistry was excellent for two guys that didn't wrestle together before. This is a match I want to see again and hopefully it happens soon.
Winner: Kenny Omega
Match Rating: ****1/2
After the match, the lights went out in the arena. There was somebody in a Pentagon Jr. outfit in the ring with familiar tattoos, he was in the ring and he charged at Omega with punches and a forearm! It was Chris Jericho. Huge ovation for him. Jericho as Pentagon hit a Codebreaker on Omega, which drew a huge reaction. Jericho unmashed to show that he painted his face like Pentagon. Jericho hit another Codebreaker. Jericho did a promo saying he'll see Omega on the Jericho cruise next month. Jericho flew on a private jet after the show to go to his Fozzy concert later on Saturday night.
Marty Scurll vs. Kazuchika Okada
This was a big match with Marty stepping up against one of NJPW's biggest names in Okada. It was one of the biggest matches of Marty's career. Marty has gotten over big in the last few years as "The Villain" and being a close ally of Cody Rhodes and the Young Bucks, so it's not a surprise that Marty was in a big match. It is deserved. Most people know about Okada because he's one of the best wrestlers alive and to me, he's the best in the world.
I'm happy that Marty had a good showing against a bigger name like Okada. It showed that Marty belonged to be on a big match on a stage like this. There were some impressive spots from Marty like when he hit a Powerbomb that got a two count. Scurll also showed his quickness throughout by countering the Tombstone spot, but then Okada managed to hit the Tombstone right after. It's weird how they don't sell some moves sometimes. It was also funny when Marty pulled on the fingers of Okada. The finish saw Okada win with the Rainmaker clothesline two times in a row. I'm not surprised that Okada went over as the bigger star because I doubt NJPW would want him to put over Scurll. The announcers did well to put over the effort of Marty all match long. He's a star on the rise.
This was the longest match on the show and I thought it went too long. After the show was over, there were reports saying that they went about 12 minutes too long, which is unfortunate because you are supposed to follow the time you are given because you are a part of the show with other wrestlers. I guess those kinds of things can happen when you have guys like Cody and the Bucks running the show for the first time in their careers. Okada wrestles more long matches than anybody, so he probably didn't want to go just 14 minutes and thought that 26 minutes would be better. It definitely hurt the main event by having this match run too long. It went 26:05.
Winner: Kazuchika Okada
Match Rating: ***1/2
You could tell they were running short on time because the announcer Ian Riccaboni was talking so fast to set up the main event.
The six man teams all entered as a team due to the show being short on time because they had to sign off just before 11pmET. It was reported that they were going to
The Golden Elite (Young Bucks and Kota Ibushi) vs. Rey Mysterio, Fenix and Bandido
I was familiar with everybody in the match except Bandido. He managed to impress me quickly with some incredible aerial moves early in the match. Fenix is an outstanding worker like his brother Pentagon, so it was cool to see him in this match. The Young Bucks and Ibushi were an awesome choice for a team too.
I loved how much the crowd cheered for Mysterio and showed him respect because of how much I've always liked Rey. I think Rey is one of the most important cruiserweight wrestlers ever and even in his early 40s with bad knees he can still put on an incredible show. The pace really picked up when they did a bunch of cool spots outside the ring. It's tough to explain it all without doing play by play, but all six guys make tings look so easy on the air.
My favorite spot in the match was when Matt Jackson caught Mysterio's 619 attempt, then Bandido hit a jumping hurricanrana on Nick on the apron, then Mysterio hit the 619 and Fenis hit the Code Red on Jackson leading to a reverse rana from Bandido. That was followed up with a suicide dive. Mysterio hit a Frog Splash on Nick for a two count. That could have been the finish right there, but I figured the Young Bucks would get the win. The Bucks and Ibushi made the comeback with superkicks for everybody, two moonsaults and NIck hit a 450 splash with Fenix making the save. Nick and Matt hit the Meltzer Driver for the pinfall win at 11:48.
It was really unfortunate that they were rushed for time because it meant that guys were no selling stuff even more than normal. That hurts a match. If they got the 25 minutes they were supposed to get then this could have been one of the matches of the year. Since it was less than that, I can't go higher than just under four stars for them.
Analysis: ***3/4
Winners: The Young Bucks and Kota Ibushi
The show signed off right after the pinfall. It was about 20 seconds after with the announcer getting cut off while they signed off.
https://twitter.com/MattJackson13/status/1036656283812687877
Final Thoughts
I thought it was a great show that I would rate 8.5 out of 10.
I'm so happy that it was clearly a financial success with over 10,000 tickets sold. I don't think it was as good as the WWE NXT Takeover events from this year like the New Orleans event in April and the Brooklyn show from August, but for a four hour show it was pretty awesome.
The timing issue can't be overlooked and was certainly a factor especially because the main event felt rushed. I think if they could go back to do it again then maybe they would have taken out the opening match even though it was good and a nice showcase for those guys. I just think when you have to cut so that they could have more time for the main event.
I hope they do All In 2 later this year perhaps in December. I think doing them every three months would be smart. Go to another big city like Los Angeles, which is the rumor right now. Based on the popularity of the guys on this show, the way fans have praised the event and the quality of the matches, they can probably sell over 10,000 tickets again. Do it in another big city after that and keep going to those big markets because that's where you'll get the most fans.
Congrats to Cody and The Young Bucks for successfully promoting this show. They did a great job. I enjoyed it a lot. I know we shouldn't be too greedy, but I think I speak for a lot of people when I say we want more…please.
Thanks for reading.