WWE News: More on Rob Gronkowski Leaving WWE (For Now), MVP's Role, Wrestlers in Crowd at Tapings, More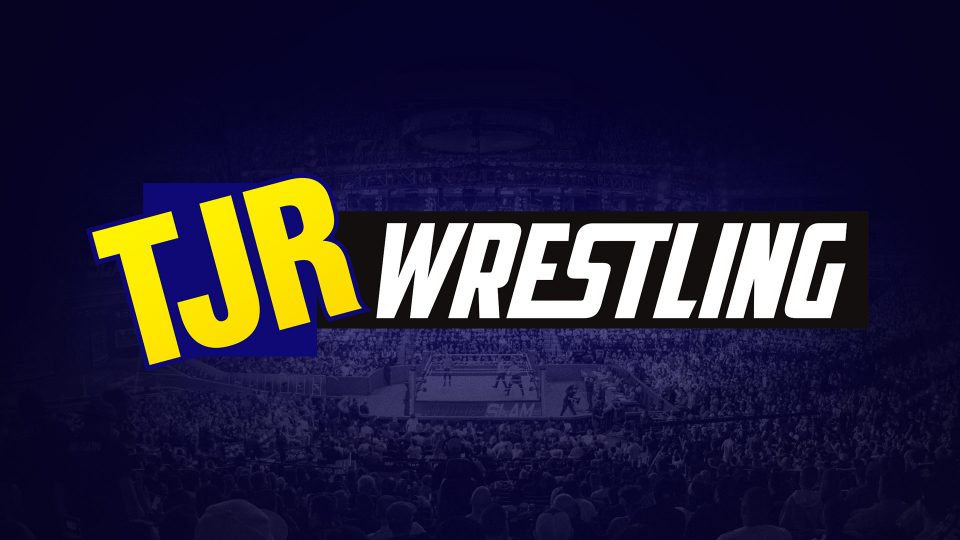 Here are some quick hit news items to catch on some news over the last couple of days. On Tuesday, we didn't post anything other than the WWE Raw Deal review in the morning in support of #BlackOutTuesday because we believe in it. Black lives matter and it's important to be aware of what's going on in the world outside of professional wrestling. With that said, we are still a professional wrestling site, and that's the content we're going to bring you.
Gronk Is Gone From WWE…For Now
* This past Monday on Raw, R-Truth beat Rob Gronkowski to win the WWE 24/7 Title and put an end to Gronk's two-month reign as the champion of the comedy title. The title loss is also Gronk's official exit from WWE because he exercised an out clause in his agreement in WWE. That's due to the fact that Gronk is returning to the NFL as a Tight End (he's one of the best TEs ever) for the Tampa Bay Buccaneers to play with his good friend Tom Brady. Gronk has one year left on his NFL contract and he is 31 years old. When Gronkowski retired after the 2018 season, it was mostly due to injuries, but he has recovered from those and is in great shape. Perhaps he only plays one year for the Bucs and then retires for good after that. It's possible he heads back to WWE after that although that's up to him and if WWE would want to bring him back. One of Gronk's best friends is WWE superstar Mojo Rawley, who is barely featured on television.
The WWE exit means he can't work for any other wrestler company, nor would he likely want to at this point. Gronkowski is clearly focused on his NFL career.
There were reports that WWE wanted Gronkowski to wrestle at SummerSlam this year since it was originally in Boston and Gronk had a legendary NFL career for the New England Patriots in the Boston area. However, due to the health crisis in the world, SummerSlam likely won't be in Boston and Gronk is gone now anyway.
It was also reported by Fightful Select that there was heat on Gronkowski due to the WrestleMania spot where he was reluctant to dive off a platform onto other wrestlers, so Vince McMahon did it to show him that it was safe.
There's no word on if there is heat from WWE because Gronkowski is going back to the NFL because they likely knew there was a risk in signing him in the first place.
TJR Thoughts: It's fair to say that Gronk's three month run in WWE was awkward from his bizarre dancing the first time he was on Smackdown to hosting WrestleMania with no fans and winning the 24/7 Title. I think he's a lock to be in WWE in the future, but he's smart to focus on his NFL career since that's a job that pays him more money and he's great at it. Whether he becomes a good wrestler or not is up to him, but it wasn't a great start for him.
MVP's Role in WWE
* It was reported by PWInsider that MVP is now considered a full-time talent, which means on-screen performer that will be wrestling and also managing Bobby Lashley going forward. When MVP returned to WWE earlier this year for the Royal Rumble, he was working as a backstage Producer that helped put together matches, but now he's wrestling again.
MVP is one of the oldest active competitors in 47 years old, but he is in great shape and still capable of putting on a good match when given the chance. His association as an ally of Lashley has been beneficial for both men. As a fan of MVP, I'm glad he is back.
More Information on Developmental WWE Wrestlers at WWE Tapings
* The last two weeks of Raw, plus Smackdown, NXT, 205 Live and Main Event have had WWE developmental wrestlers in the crowd at the WWE Performance Center to make noise. It was reported by WrestlingInc that during the tapings, somebody had to go on the speakers to tell the wrestlers to make more noise.
It was also noted that the wrestlers in the crowd were separated from the wrestlers that were on the show and did not get to go catering with the wrestlers that were in the ring. The wrestlers in the crowd had to bring packed lunches and then when there were breaks, they were in tents until the shows resumed.
The wrestlers will return to the crowd for Sunday's NXT Takeover In Your House event and then Monday has tapings for Raw (to air that night on July 8), Smackdown, 205 Live and Main Event.
TJR Thoughts: There are these reports out about these wrestlers being unhappy about being part of the crowd. The reality is they worked three days for taping of shows two weeks ago. They were all off in the days that followed and this entire week. Standing in a crowd and cheering or booing is not hard work. The wrestlers are not able to train at the WWE Performance Center, so they have a lot of time off. If you are working three days in a week and then you're off the next 10 days, that's a pretty nice job to have.
It's also smart for WWE to not allow them to interact with the wrestlers that are in the ring because the health crisis is still ongoing, so you can't ignore it.
Chris Dejoseph Released from WWE's Creative Team
* The name Chris Dejoseph may not be known by a lot of WWE fans, but he was a part of WWE's creative team in the 2000s, then he returned last December and then last Friday he was fired after unprofessional behavior during a meeting.
Dejoseph was one of the lead writers on the Smackdown brands under Vince McMahon and Bruce Prichard. Dejoseph was also one of the main creative minds behind the Lucha Underground promotion in the 2010s.
That's all for now. Thanks for supporting TJRWrestling.