UFC Champion Daniel Cormier Comments on Having a WWE Announcer Tryout After Next Fight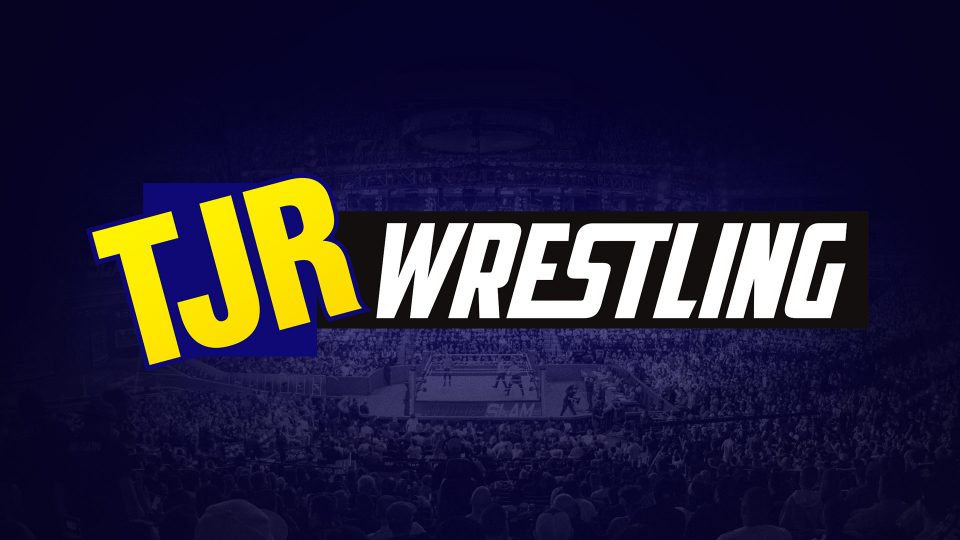 Daniel Cormier is the current UFC Heavyweight and Light Heavyweight Champion and he's also a huge fan of World Wrestling Entertainment. Cormier is set to defend his UFC Heavyweight Championship on Saturday, November 3 at UFC 230 at Madison Square Garden in New York City against Derrick Lewis. Cormier is a busy man because he's also going to have a WWE tryout shortly after that although it won't be as a wrestler. It will be as an announcer.
The 39-year-old Cormier plans to retire from the UFC next year after potential fights with the likes of Brock Lesnar (rumored) or perhaps one more fight with long time rival Jon Jones. All of that depends on how Jones does against Alexander Gustaffson in December. The Lesnar fight is rumored to happen early next year perhaps in February or March after Lesnar's been in the drug testing pool for six months. We covered that Lesnar/Cormier story in July right here. Cormier also plans to retire around his 40th birthday next March. Cormier's career record in MMA is 21-1-1.
During yesterday's press conference for UFC, Cormier talked about how he had to postpone his WWE announcer tryout. Thanks to MMAFighting for the quotes:
"If I didn't have this fight, I have been talking to the WWE, because they wanted me to go in and do an audition as a member of the commentary team. That was my private little thing. But because of the fight, I had to push it back. So there might be some DC in WWE shit coming."

"I like it (WWE). I want to freak out. I want to freak out next to the thing with Vince in my ear saying, 'Say this, you asshole!' Because I heard Vince tells you what to say. I'm like, 'OK, Vince.' Don't be surprised if I'm on TV and a couple times I go, 'OK, OK, OK, OK.' And just say it."
That's pretty funny that he wants to be yelled at by Vince McMahon. It sounds like he is really interested in it and he also sadi that after the fight with Lewis, he'll go to WWE's Performance Center in Orland the commentary tryout.
Cormier has done commentary in UFC and wants to keep doing that too.
"But I never want to not be in the UFC. I love calling fights. I just love being part of the UFC, man. It's everything I've ever dreamed of. "[WWE is] new. It's something new, right? This is home. Over there is new. And most times, new is fun and exciting. But I love being home. This is my place. I love the UFC."
When asked about if he would ever think about wrestling in WWE, Cormier joked about how he would no sell stuff and be the worst wrestler because of it.
"Brock will hit me with the F-5 (finishing move) and before they even get to 1, I'll be like 'Ahhhh, kickout!' Kickout on they ass. No selling all of his shit. … I'd be in the WWE just no-selling Brock. Hard. They'd be like, you are the worst person to ever work with."
Hopefully people realize that quote was just a joke and they don't take it out of context.
Cormier has told a story many times of how he asked Kurt Angle for advice and Angle told him to try to wrestle in the Olympics before going to WWE. When the Olympics dream ended, Cormier had a WWE tryout before his UFC days and then he went to UFC where has obviously had a lot of success.
Cormier is a legitimate WWE fan. I listened to him on the Edge and Christian podcast last year (I'll post it below) and he's a legitimate fan of pro wrestling. He also has kids, so them being into it probably helps as well.
This clip of Cormier marking out over Seth Rollins winning the WWE Championship at WrestleMania 31 in 2015 is a classic.
Here are some other clips of Cormier talking about wrestling including a long chat on the Edge and Christian podcast.
https://www.youtube.com/watch?v=p3ONzGQN7DY