Triple H Comments On WrestleMania Without "Guiding Force" Of Vince McMahon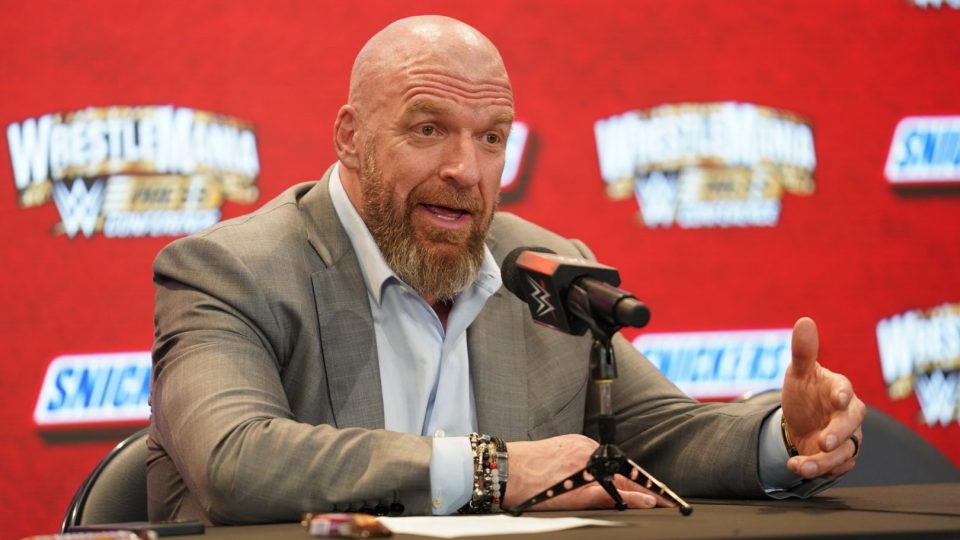 Triple H took some time after WrestleMania 39 Night 1 to thank the team that he works with for putting on this year's big show.
The first 38 WrestleMania events were all done based on the decisions made by WWE's Executive Chairman Vince McMahon. However, Vince retired last July and his son-in-law Paul "Triple H" Levesque took over as WWE's Chief Content Officer that has been in charge of the creative direction of WWE's main roster for Raw and Smackdown.
That meant that for the first time ever, Triple H got to handle the build to WrestleMania 39, which saw Sami Zayn & Kevin Owens beat The Usos for the Undisputed WWE Tag Team Titles while Rhea Ripley beat Charlotte Flair for the Smackdown Women's Title.
Since his July retirement, Vince hasn't been backstage at WWE shows other than Raw a few weeks ago in Boston. However, Vince was backstage at WrestleMania 39 (with his mustache) and a report claims that he was on headsets all night helping to run the show. It is still believed that Triple H is running the show creatively.
At the post-WrestleMania press conference, Triple H credited the team around him for putting on a great WrestleMania show.
"I think for this team this year, for everybody that's a part, but this is a massive amount of teamwork and when things change, when you get the opportunity to do this in a different way because you've sort of never done it before without the guiding force that was there before, so all of a sudden, all of us are thrust into a position of 'this is your WrestleMania now' and there's nobody else that's been doing it for 40, 50, 60 years to fall back on for answers as much."

"So, I think for a lot of people it felt different this year and in a really great way. For us to take sort of those reigns and try to get there. For all of us, it was awesome to see."

"I couldn't be more proud of this team, everybody who stepped up to a whole other level. This is an event, the amount of work that goes into it, this is an event like no other."

"To see all those people come together to do that is something special."
WrestleMania 39 continues later tonight with Night 2 as Roman Reigns defends the Undisputed WWE Universal Title against Cody Rhodes in the main event. We will have full coverage on TJRWrestling as always.