Support Mick Foley's WrestleMania Dream Vacation Raffle For RAINN!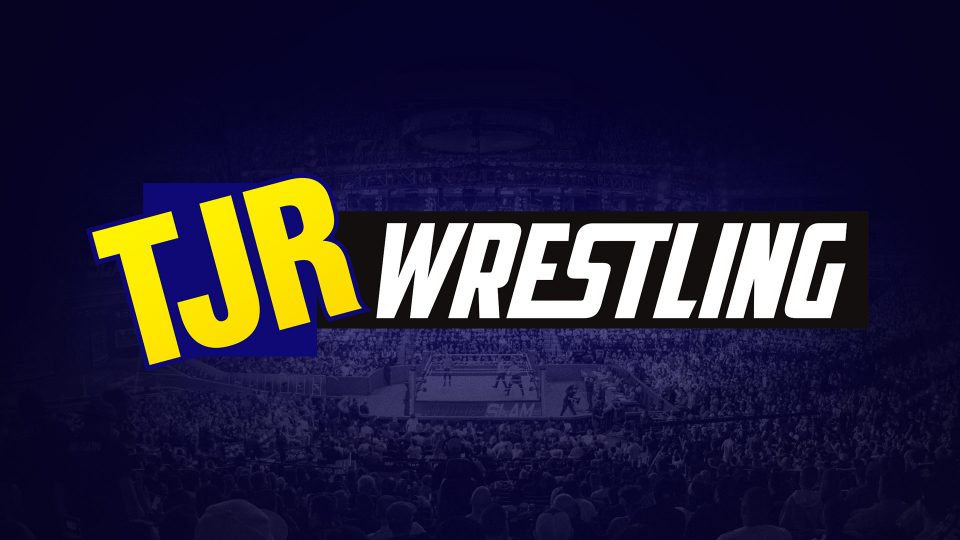 Mick Foley has been doing a wonderful thing every year for the past few years with the WrestleMania Dream Vacation in association with RAINN, which is the Rape, Abuse & Incest National Network. The money raised will go towards raising awareness for RAINN and support those that have dealt with sexual abuse. Last year's raffle raised over $100,000 and they are looking to top it this year.
It's very easy to participate. All you need is a credit card. Go to NetRaffle.org, which helps celebrities do raffles for charity. There are other ways to get there by going to RealMickFoley.com or the raffle page set up on RAINN.org. Foley is also very active on both Twitter @RealMickFoley and Facebook, so check those out too.
You can enter the raffle for as little $10 for 5 tickets, $15 for 10 tickets, $25 for 25 tickets or over 100 tickets if you want. It's not a lot of money and what's great is that anybody can participate worldwide too.
What do you get as the winner of the raffle? There are a number of awesome prizes that any wrestling fan would love.
Here's a listing of the prize for the winner:
Grand Prize:

Winner and guest will receive air transportation from anywhere in the world (this includes two economy-class seats from the winner's closest major U.S. or international city, to either Mineta San Jose International Airport or San Francisco International Airport)
Winner and guest will receive round-trip transportation between airport and hotel
Winner and guest will receive five nights lodging at the four-star Crowne Plaza San Jose Hotel from Thursday, March 26th through Tuesday, March 31st (single room, double occupancy)
Winner will receive $1,000 in spending money
Winner will receive an original 20×32 Rob Schamberger piece of art featuring the wrestler of his/her choice
Winner will receive two tickets to Mick and Noelle Foley's luxury suite at Wrestlemania, hang out with Mick and Noelle and eat and drink for free!
Winner will receive two tickets to Mick Foley's Hard Core Legend Show on either Thursday, March 26th in San Francisco or Friday, March 27th in San Jose (whichever is more convenient for the winner)
Winner will receive two tickets to Monday Night Raw
Winner will receive two tickets to Wrestlemania Axxess
Winner will receive two tickets to the WWE Hall of Fame Induction Ceremony
Winner and guest will receive two VIP tickets to Rey Mysterio's party on March 26th

Winner and guest will receive 2 VIP tickets to "Shenanigans San Jose," Kevin Nash's exclusive party on March 27th

Winner and guest will receive two great tickets to the "Ring of Honor" show on March 27th

Winner and guest will receive two tickets to the WWE NXT show on March 27th

Winner and a guest will receive 2 ringside tickets to any (or all) of the three "Evolve Wrestling" shows in the Bay area

Winner and a guest will receive 2 tickets to "Ringside: An Evening With Jim Ross" along with a meet and greet with Jim Ross

Winner will be awarded a cash prize in the amount of $4,420.50 to mitigate the winner's tax liability that results from winning the prize. This prize is withheld and paid, on behalf of the winner, directly to the Internal Revenue Service ($4,200.00) and the Commonwealth of Massachusetts ($220.50). CFC reserves the right to adjust the value of the prize item depending on the actual value of the prizes received.

NOTE: If there are other Wrestlemania shows that the winner would prefer to attend instead of Wrestlemania Axxess, WWE Hall of Fame Induction Ceremony, or Monday Night Raw, we are able to accommodate most requests.
The entry deadline is this Wednesday, March 18 at 10pmET and the drawing will take place later that night, so you only have a few days so join the raffle if you haven't done so already.
Why does Foley do it? Because he's a really nice guy that uses his celebrity status to help those that need it. He's also giving an opportunity to wrestling fans to experience a lot of awesome things during WrestleMania weekend that otherwise might have cost us thousands of dollars.
In a recent interview with Scott Fishman of the Miami Herald, Foley talked about the raffle: "I think it makes fans feel good to be part of something so positive, especially about a subject that is really difficult to talk about. Rape and sexual abuse are really tough subjects to talk about. This raffle not only raises a lot of money, but creates awareness and allows the fans and the wrestlers to be part of something that's biggest than the sum of its parts."
It's very easy to contribute using NetRaffle.org and here's what it looked like after I participated in the cause for $25. Note: I blacked out my personal info including the real last name because I can't give it all away.
It's that easy.
I'm not doing this post because somebody asked me to. I just want to make wrestling fans aware of it because it really is an awesome cause and more importantly than that you would be helping out RAINN, who do a great job of raising awareness for sexual abuse.
Great job Mick Foley and to whoever the winner is, congrats on experiencing what will truly be a WrestleMania Dream Vacation. With that said, I hope I win. If I don't and you want to bring me along as a guest, I wouldn't say no.
John Canton –mrjohncanton@gmail.com
Twitter@johnreport