"Where Are Our Superstar Babyfaces?" – Jim Cornette Questions If Anyone Is On The Bloodline's Level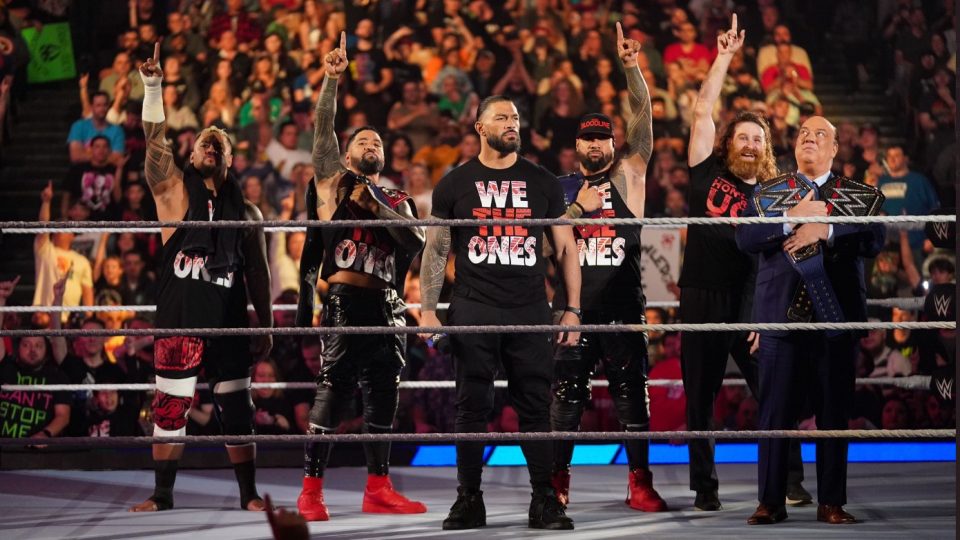 While The Bloodline remains the most dominant group in WWE in 2023 just as they were last year, Jim Cornette wonders where the good guys are to fight against them.
Since The Bloodline has Roman Reigns holding the Undisputed WWE Universal Title along with The Usos carrying the Raw & Smackdown Tag Team Titles with a record-long reign with the Smackdown titles, the group is featured heavily in WWE. There's also Solo Sikoa, who looks unbeatable as a singles wrestler and Sami Zayn, who headlined last night's Smackdown against Kevin Owens, which ended when The Usos and Solo attacked Solo.
The Bloodline doesn't win every match clean, nor should they as heels, but they do win a lot.
On a recent episode of Jim Cornette's Drive-Thru podcast, the legendary wrestling manager Jim Cornette spoke about how The Bloodline comes across as major stars while adding that he feels WWE is lacking in terms of babyface aka good guys to root for.
"They're on network TV. They're riding high on the big rating from Cena the previous week, right? This was January 6, so out comes Zayn and Solo and The Usos, not from the entranceway. But they immediately as the show opens, the announcers start talking. Those guys all jump over the barricade at ringside and start breaking shi*t and throwing shi*t around. What the f*ck, there's nobody else out there. They're just running roughshod, The Bloodline are."

"Of course, all that stuff's covered by WWE's insurance I would think, the production equipment and set for it. But anyway, they trashed ringside and awaited the entrance of Roman Reigns and here he comes with Heyman standing and stooging gloriously behind him. And people love these heels, Brian, they're excited to see them. It's like big name stars have come to town, like some of the old days we used to have big stars in wrestling."
As Jim Cornette continued, he spoke about how The Bloodline was the best thing leading to questions about babyfaces in WWE.
"They're again, star power personality, they're the best thing on the show and I was being a smartass when I said people love these heels, but here's a question for you before we talk about the interview they did. Is there any babyfaces now in the WWE that any more than the current WWE diehard would support over these guys? Anybody that is strong enough to compete in terms of personality in a way they've been booked and used?"

"When Owens comes out there, I know a bunch people like him, and he's a wonderful worker. But he looks like somebody took half the stuffing out of a f*cking mattress compared to you know, Roman Reigns, where are our superstar babyfaces? That's my question to you."
Perhaps that superstar babyface will be Cody Rhodes, who has been featured on Raw and Smackdown in video packages over the last two weeks. Cody is likely going to be in the Royal Rumble match and is a favorite to win it, so if that happens then that could lead to a showdown with Roman Reigns. Time will tell on that one.