Steve Austin Names WWE Legend As "The Match That Got Away"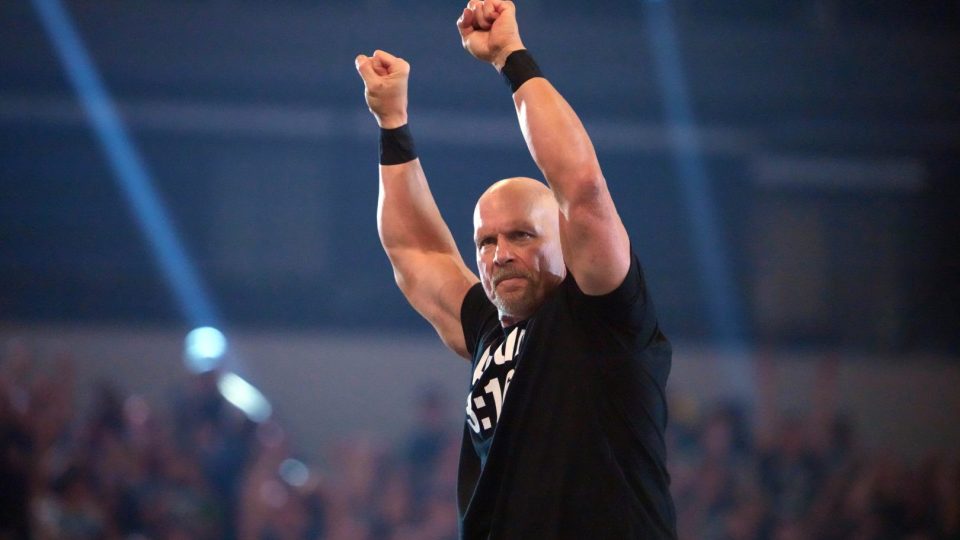 When it comes to one opponent that "Stone Cold" Steve Austin wishes he got to wrestle, the Rattlesnake has one WWE legend in mind as "the match that got away."
During his legendary WWE Hall of Fame career, "Stone Cold" Steve Austin was known for having incredible matches with some of the best wrestlers ever like The Rock, Bret Hart, Shawn Michaels, The Undertaker, Mick Foley, Ric Flair and the list goes on.
Unfortunately, since he retired in 2003 at 38 years old due to his neck injury, Steve Austin never got the chance to wrestle some of WWE's biggest stars in the last 20 years. There are plenty of "dream matches" that Austin could have had, but they just didn't happen.
In an interview with Belal Jaber of WESH 2 News, Stone Cold was asked if there was one guy that he wishes he got to have a big match with and Austin named Brock Lesnar.
"That guy is Brock Lesnar. Way back in the day, I was scheduled to wrestle him in Atlanta at a television taping. The match wasn't great as far as creative goes, so it never happened. That's the match that got away. I have so much respect for Brock and watching him go through the evolution of becoming one of the best pros out there."

"To go into the MMA world and become a world champion. He's had a heck of a journey and no one has had a career like his and his longevity has been supreme. Brock Lesnar would be my answer."
What Austin was referring to is the famous story he has been telling for decades about how WWE pitched for him to face Brock Lesnar in a match on Raw in the King of the Ring tournament in 2002. Austin didn't like it, was frustrated with WWE creatively, and walked out of the company. Austin would return in early 2003, which led to his retirement match at WrestleMania 19.
After competing in the main event of WrestleMania 38 last year against Kevin Owens, there were a lot of rumors about Steve Austin having one more match in WWE this year. Earlier this year, there were reports that WWE pitched Austin a match with Lesnar, but Austin turned it down. Austin also confirmed being pitched a match against a top star, but he turned it down due to filming his new TV show.
Steve Austin's new show "Stone Cold Takes On America" premieres this Sunday, April 30th on the A&E TV Network.