Steve Austin Addresses Recent Training Videos, The Rock Reacts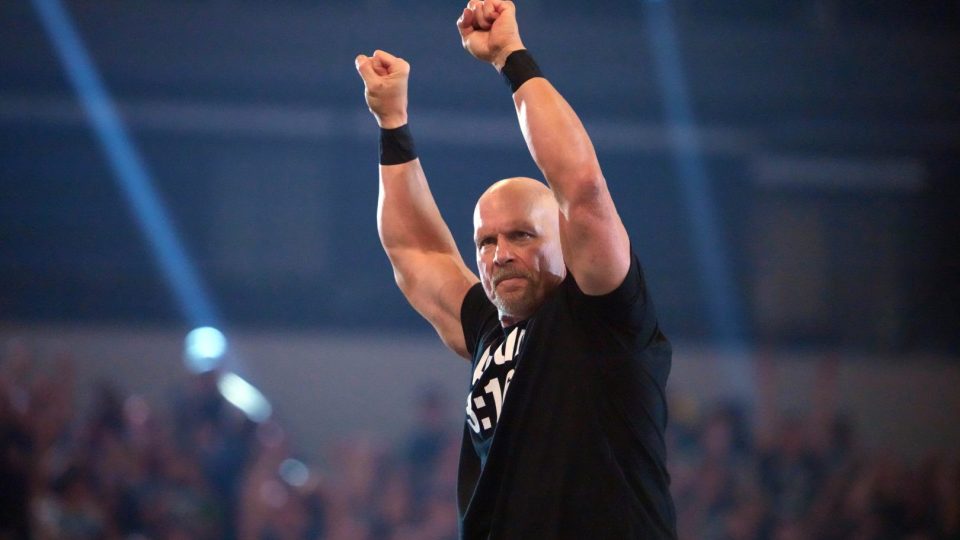 The legendary "Stone Cold" Steve Austin has addressed recent rumors about a possible wrestling return while adding that he's posting working out videos because he wants to get in better shape.
One of the greatest things that happened in pro wrestling in 2022 was the in-ring return of WWE Hall of Famer "Stone Cold" Steve Austin, who many people (including Vince McMahon) consider the greatest superstar of all time. At WrestleMania 38 Night One in the main Austin, the 57-year-old Austin beat Kevin Owens in a match where Stone Cold showed no signs of ring rust.
What was so incredible about Austin's performance is that it was Austin's first match since he lost to The Rock 19 years ago at WrestleMania 19. Austin also appeared at WrestleMania 38 Night Two to drop his former boss McMahon with a Stone Cold Stunner one more time.
Recently, Austin has been in the news again because Austin has posted videos of himself training, and anybody can see that he is in incredible shape. It has also been reported that the current WWE regime led by Triple H wants Austin to wrestle again. The latest reports have said that "there is smoke to the fire and something is in the discussion phase" with WWE keeping their ideas private at this time.
Steve Austin recently posted a video on Instagram showing his home gym while explaining his rigorous workout. Austin explained that he wanted to get in shape saying he felt he "looked like s**t" so he wanted to feel better.
"People have been speculating, 'Hey Steve, what are you doing? What are you training for? Are you training for an event?' I just simply looked in the mirror and realized I look like shit so I called my diet coach up and my macros are currently, give or take, roughly around 2650 calories 300-320 grams of protein, 150 grams of carbs on a regular day, will spike at 420 on a load up. I still drink beer on Friday nights. Get 3 Broken Skull IPAs and that's pretty much it."

"I'm probably, as far as body weight goes, sub-232, the leanest I've been in forever. Anyway, I'm out. I just got tired of looking In the mirror, I got tired of looking like shit, so I'm taking action to do something about it. I gotta go. Catch you down the road."
Many people replied to what Austin wrote, including his good friend and a man he wrestled three times at WrestleMania, it was Dwayne "The Rock" Johnson. The Rock replied with this:
"Maaaan for everyone watching this, let me just say that how Steve is talking here, is exactly how talks in person and why we became brothers. Straight up, direct, no bullshit. Good or bad. You'll always get the real. Keep kicking ass my brother.
And you know I gotta say it, "thank you for the house" 🍻"
That led to a short reply from Austin: "Ditto, brother. 2 times…💪👍"
Congratulations to Steve Austin for getting in great shape, whether he's returning to the wrestling ring or not.