Seth Rollins Talks What It's Like Being A Leader In WWE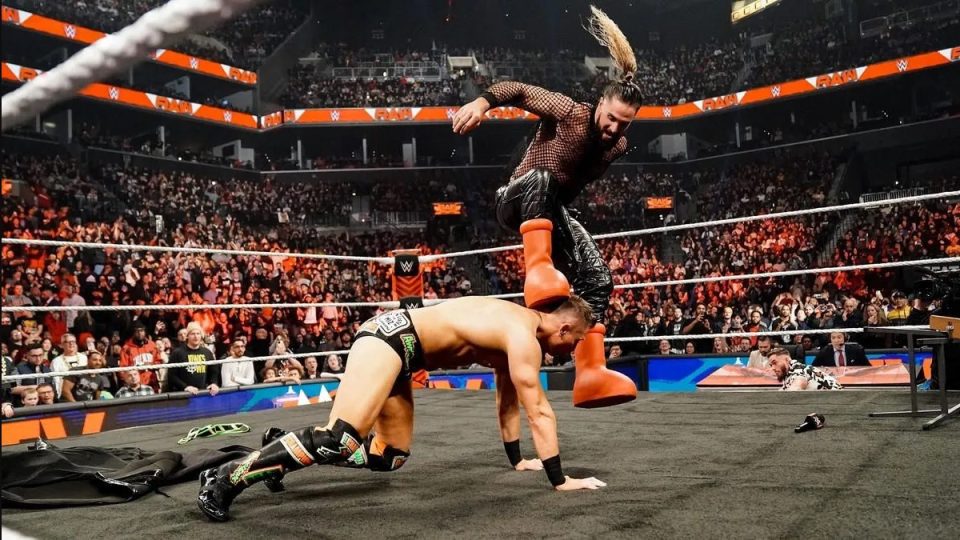 Seth Rollins has expressed what WWE is like for him these days as one of the locker room leaders in the company.
During his WWE career that saw him start on the main roster over ten years ago at Survivor Series 2012, Seth Rollins has accomplished a lot. While the first couple of years saw Rollins as part of The Shield group with Roman Reigns and Dean Ambrose, Rollins truly broke out as a singles star in the summer of 2014 after he turned on his Shield buddies.
During his WWE career, Seth Rollins has been the top face and the top heel. Rollins has also been a four-time WWE World Champion, two-time Intercontinental Champion, two-time US Champion, a six-time tag team champion (with five different partners), and won major matches like Royal Rumble 2019 and Money in the Bank 2014.
Seth Rollins was a guest on WWE's After The Bell podcast with Corey Graves & Kevin Patrick where he talked about how being a father to a young girl with his wife Becky Lynch has helped him mature a lot as well as all of his experiences in WWE.
"I mean, being a human responsible for another human makes you grow up in a way that you never really — you guys know, you're both dads (Kevin Patrick & Corey Graves), you get it. Soon as you get that kid, everything changes for you, priorities shift but yeah, just maturing as a performer, as a human. Everything all kind of comes together at the right time. It's very much a perfect storm of events and so I've felt more comfortable in my leadership role backstage than I ever have."

"I think that translates as well to being able to — you have to lead by example, right? So you can't be giving people advice and then not taking your own advice and so, being able to have that mental capacity to understand what I need to do to be a better leader for the locker room and for everybody else who might want the position I find myself in right now allows me to kind of take the blinders off a little bit."

"Not be so, like you said, how I was in NXT where I'm going, me, me, me, me, me, me all the time and that's allowed a lot of these stories with (Matt) Riddle, with Cody (Rhodes), with Edge to grow and that's allowed, I think, people to just attach themselves to me audience-wise in a way they never have really had the opportunity to."
As for what's next, Seth Rollins is scheduled to go face-to-face with Logan Paul this coming Monday on Raw where it is expected that they will make their WrestleMania 39 match official.