MJF Lists Wrestlers That Will Never Beat Him For AEW World Title
MJF has shared his very own unique list of AEW wrestlers who won't be able to take the AEW World Title from him.
In typical Maxwell Jacob Friedman fashion, the AEW World Champion MJF has shared something on social media that is a perfect example of the kind of brash champion that he is.
It's a bit of a throwback to when Cody Rhodes became a free agent in 2016 after leaving WWE. Cody put out a list of wrestlers he wanted to wrestle since he was free and that excited a lot of fans because there were several interesting matches on there.
As for MJF's list, it's more about him taking shots at some of the guys on the AEW roster. Of course in MJF's case, it's part of his act as a character, but he's the first to say he's not playing a character. That's just who he is. Whether that's true, that's up to you to decide.
This is the tweet that MJF posted prior to flying to Las Vegas to attend a UFC event on December 10th. Some of the names that MJF put on there are not very clear, so we'll provide some clarity under the image.
Made a list before my flight to Vegas. pic.twitter.com/YdcobYO3ij

— Maxwell Jacob Friedman™️ (@The_MJF) December 10, 2022
The wrestlers referred to on the list:
The Pebble = Ricky Starks since MJF ripped on Starks acting like The Rock last week on Dynamite.
The American Dips**t Dragon = Bryan Danielson since Danielson's nickname is the American Dragon.
Warhoe = Wardlow.
Edward = Eddie Kingston.
Sensitive Cowboy = "Hangman" Adam Page.
Jungle Jabronie = Jungle Boy.
Darbs The School Shooter = Darby Allin as a reference to the school shooters from Columbine High School in Colorado in 1999 who wore black trench coats like Allin sometimes wears.
Adam "My Brain Don't Work So I Can't Cope" Cole = Adam Cole in reference to his concussion issues that have led to an extended absence.
"Mr. Clean" Castagnaoli = Claudio Castagnoli. Some might say the bald head of Claudio makes him look a bit like the Mr. Clean cleaning product.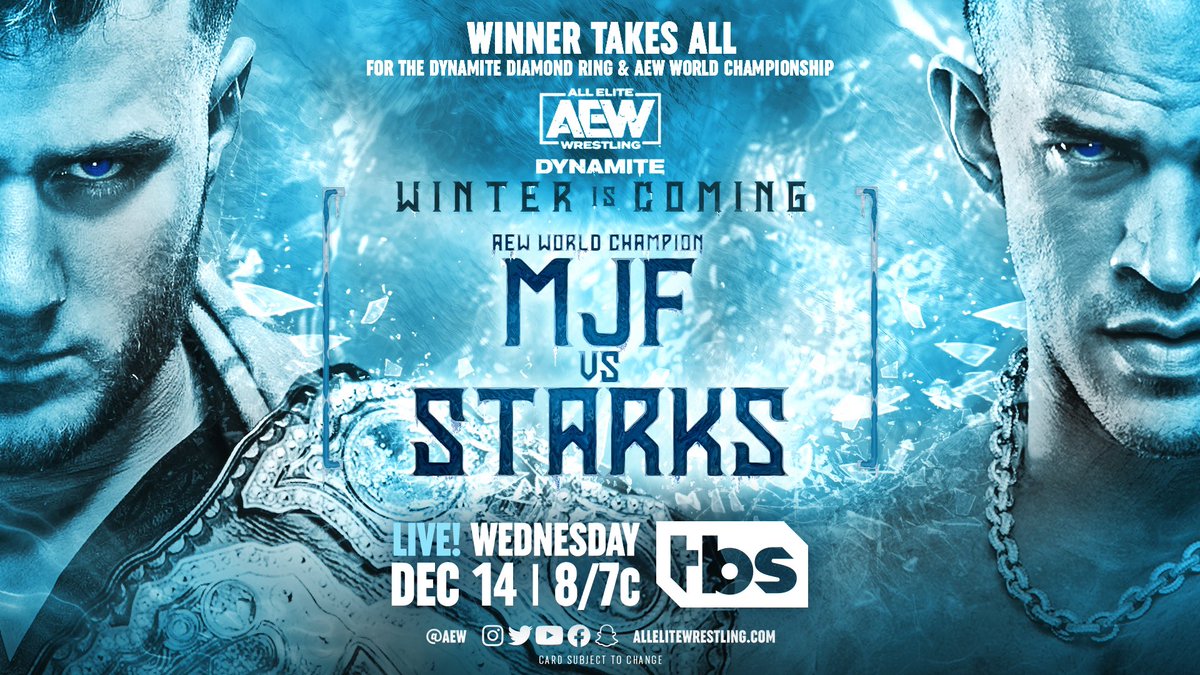 MJF's next challenger will be Ricky Starks this coming Wednesday, December 14 on the "Winter Is Coming" episode of AEW Dynamite with MJF defending the AEW World Title and the Dynamite Diamond Ring in the same match.