Matt Hardy Thinks 50-60,000 Fans In Wembley Is "Very Feasible" For AEW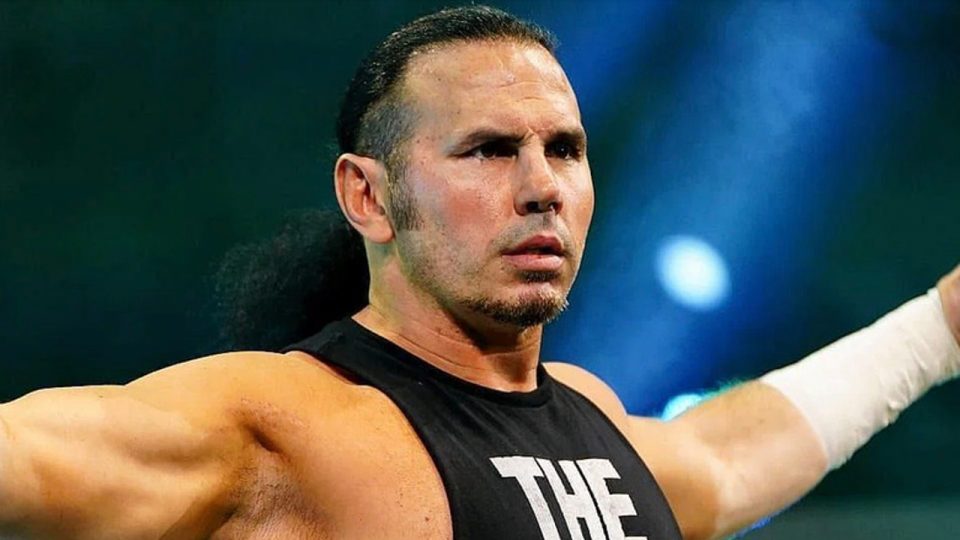 Some people may think AEW has been too ambitious in running Wembley Stadium later in 2023 but Matt Hardy thinks the company has every chance of drawing tens of thousands of fans to London for All In.
On the 5th of April edition of Dynamite Tony Khan was joined by company newcomer and former WWE announcer Nigel McGuinness for a very special announcement. Khan announced that in the spirit of the show seen as the forerunner of AEW, that the company was running an event named All In on August 27th. Adam Cole joined the two men to reveal that the show would be taking place at Wembley Stadium in London, England.
The company is sure to be content with the news that sign-ups to receive pre-sale information for tickets appeared to receive a big response with 25,000 fans reported to have signed up.
Speaking on The Extreme Life of Matt Hardy, the AEW star discussed the All In event and thinks that fans from all over Europe could flock to Wembley Stadium and it could open the doors to other markets for the company:
"Yeah, I think that's very feasible [attracting 50-60,000 fans]. I think that's very realistic. I mean, there is a lot of demand for AEW over there. And I think if you come over there with some badass blockbuster event, I think it would do really, really well. Because wrestling fans are in Europe and the UK, they're hot as it is anyway, and I think not only would you have fans just coming from the UK, you know, from Britain and Scotland and Ireland, you have people travelling from all over Europe to come there.

"We're big in Germany, I get a lot of [love], Germany has always had a lot of love for the Hardy Boyz in general. So we've always had a huge German fan base. I remember that was one of the first things that they would tell us like with our merch that we were selling back when we first started getting hot in 1999 and in 2000. And I've seen there were a lot of German fans that came through at Wrestle Con, they were super excited to see AEW, and they go, 'Oh, we hear these rumours that they're going over to the UK, we really want them to come to Germany.'

"We really want to come to Germany. I was like well guys if we are, if we end up coming to the UK, that's the first step in doing some more international business. So keep your fingers crossed."
If you use any quotes from this article please credit original source and then h/t with a link back to TJRWrestling for the transcription.