LA Knight Joining John Cena At WWE Fastlane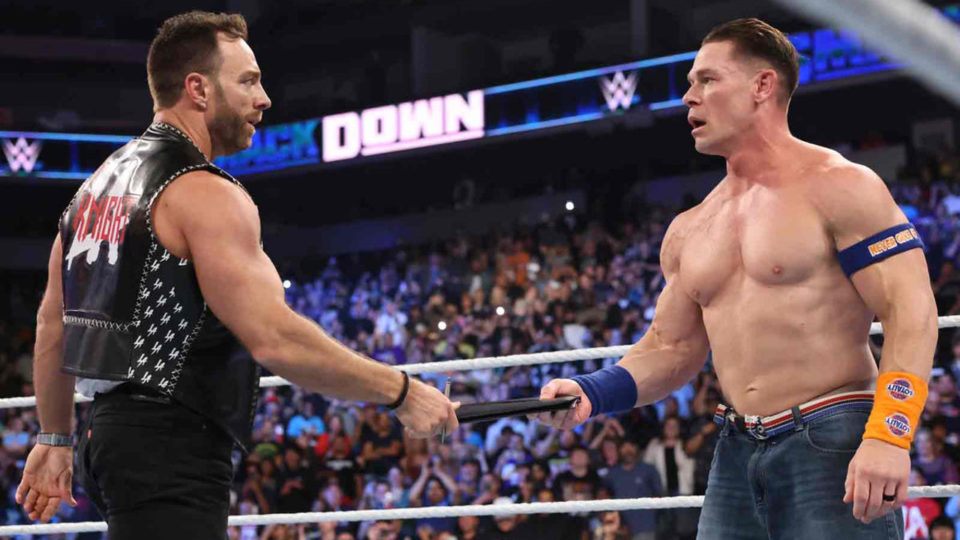 John Cena has found his tag team partner for WWE Fastlane.
On SmackDown in Glendale, Arizona John Cena came to town looking for a fight and introduced AJ Styles as the man that was going to help him take out The Bloodline. The stars challenged Jimmy Uso and Solo Sikoa to a tag team match before Sikoa and Uso made their way to the ring only to leave again.
Adam Pearce was in for a busy night as he went back and forth trying to get a match made and The Bloodline contingent – including Paul Heyman – made clear the match wasn't going to happen on the show. Instead, a match was mooted for Fastlane but Sikoa warned that The Bloodline would have no one left to face at that event.
Later that night Uso and Sikoa took out AJ Styles leaving Cena to sign a contract for Fastlane but without a partner, it looked like Cena was going to have to face a handicap match at that event but that all changed on the 29th of September edition of SmackDown.
John Cena joins the Yeah Movement
John Cena arrived late to the arena on SmackDown in Sacramento but when he did he arrived with business in mind. Carrying his signed contract Cena made clear he'd be competing in a handicap match if he couldn't find a partner and he was soon joined by Jimmy Uso and Solo Sikoa who again launched an attack on the sixteen-time world champion.
This time, however, Cena had a saviour in the form of LA Knight who rushed the ring and took out both Uso and Sikoa. Knight then signed the contract to be Cena's tag team partner at Fastlane while Cena looked on surprised.
The save from Knight was originally set to take place on the previous week's edition of SmackDown but a positive COVID-19 test kept him off the show.