Kurt Angle Credits IMPACT Knockouts Division For Women's Revolution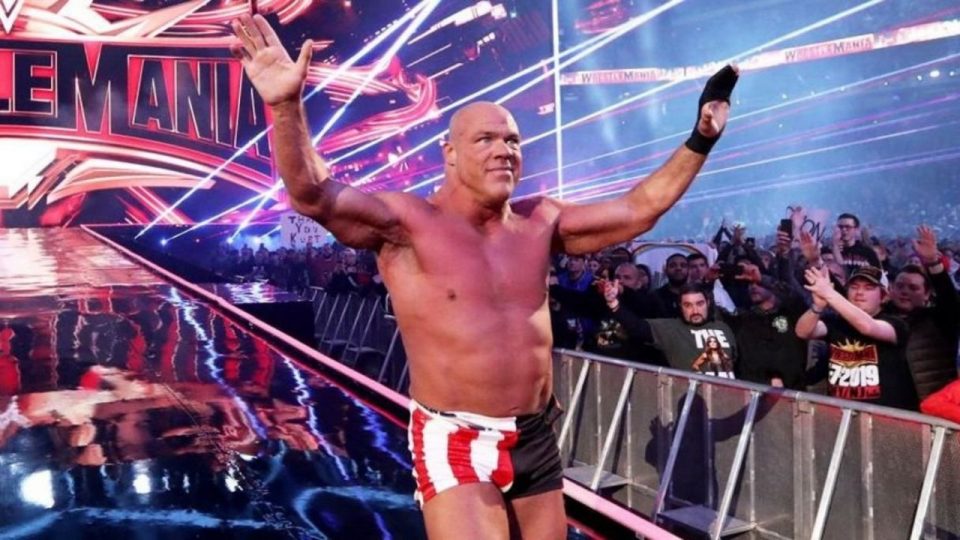 Kurt Angle believes the real Women's Revolution started long before WWE got on board.
Kurt Angle spent nearly a decade as part of IMPACT Wrestling, signing with the promotion in late 2006 and having his final match with the company in March of 2016. His time with the promotion saw the formation of an official women's division in IMPACT, featuring the likes of Gail Kim, Awesome Kong, and ODB.
The first TNA Knockouts Champion was crowned in 2007, and since that time, the promotion has continued to feature women's wrestling as an integral part of its presentation. Meanwhile, in WWE, the Divas division struggled to be featured on television, and many women in the company were treated as little more than eye candy until the NXT women's division began to gain prominence in 2013-2014.
It wasn't until the arrival of Becky Lynch, Charlotte Flair, and Sasha Banks to the main roster in 2015 that the Divas began getting significantly more match time on television, and in 2016 the Divas Championship was officially retired to usher in a new WWE Women's Championship.
"The Knockouts Were The Frontier Of The Women's Division Getting Serious" – Kurt Angle
Speaking on a recent episode of The Kurt Angle Show, the WWE Hall of Famer spoke about his time in IMPACT and had high praise for the Knockouts division, saying they helped women's wrestling be taken more seriously in North America long before WWE got on board.
"Our Knockouts Division was really good. We had a lot of talented girls. The Knockouts, they actually were the frontier of the women's division getting serious. Even more quicker than WWE did. The Knockouts is when everybody started taking women's wrestling seriously."
Kurt Angle also recently discussed stepping up as the face of IMPACT Wrestling.
h/t WrestlingInc