Braun Strowman And Other WWE Stars Reveal Bray Wyatt Tattoos
Braun Strowman returned to WWE television to honor Bray Wyatt while the big man and other WWE stars got tattoos to honor the Wyatt Family leader.
It's been a difficult few days for the WWE family following the tragic news of former WWE & Universal Champion Bray Wyatt passing away due to a heart attack at the age of 36 years old.
During his incredible WWE career, Bray Wyatt was known for a lot of things, especially having a creative mind. That creative mind led to him forming a stable called the Wyatt Family that started in NXT with fellow bearded wrestlers Luke Harper and Erick Rowan. Sadly, Luke Harper passed away in December 2020 and is no longer with us.
Around eight years ago, the WWE Universe was introduced to a newcomer named Braun Strowman, who came from the strongman world and only had a few matches in his career before he was in the Wyatt Family on the main roster.
After Bray's death, Braun Strowman shared an emotional message on Instagram about his good friend Bray. They were so close that Braun is the Godfather of Bray's young son Knash.
Braun Strowman and Other WWE Stars Pay Tribute To Bray Wyatt With Tattoos
On last night's Smackdown, Braun Strowman and the WWE roster stood on the stage to pay tribute to both Bray Wyatt and WWE Hall of Famer Terry Funk, who died this past Wednesday. Strowman has been out of action since June when he had major neck surgery that will likely keep him out of action for the rest of this year and into early next year.
While standing on the stage, Strowman was in the front along with WWE Chief Content Officer Triple H, Cody Rhodes and former WWE Superstar Erick Rowan. Sadly, Braun & Erick are the lone Wyatt Family members remaining since Bray and Luke have both passed away.
Following Smackdown, Strowman posted on Instagram that he went and got the Bray Wyatt logo tattooed on him.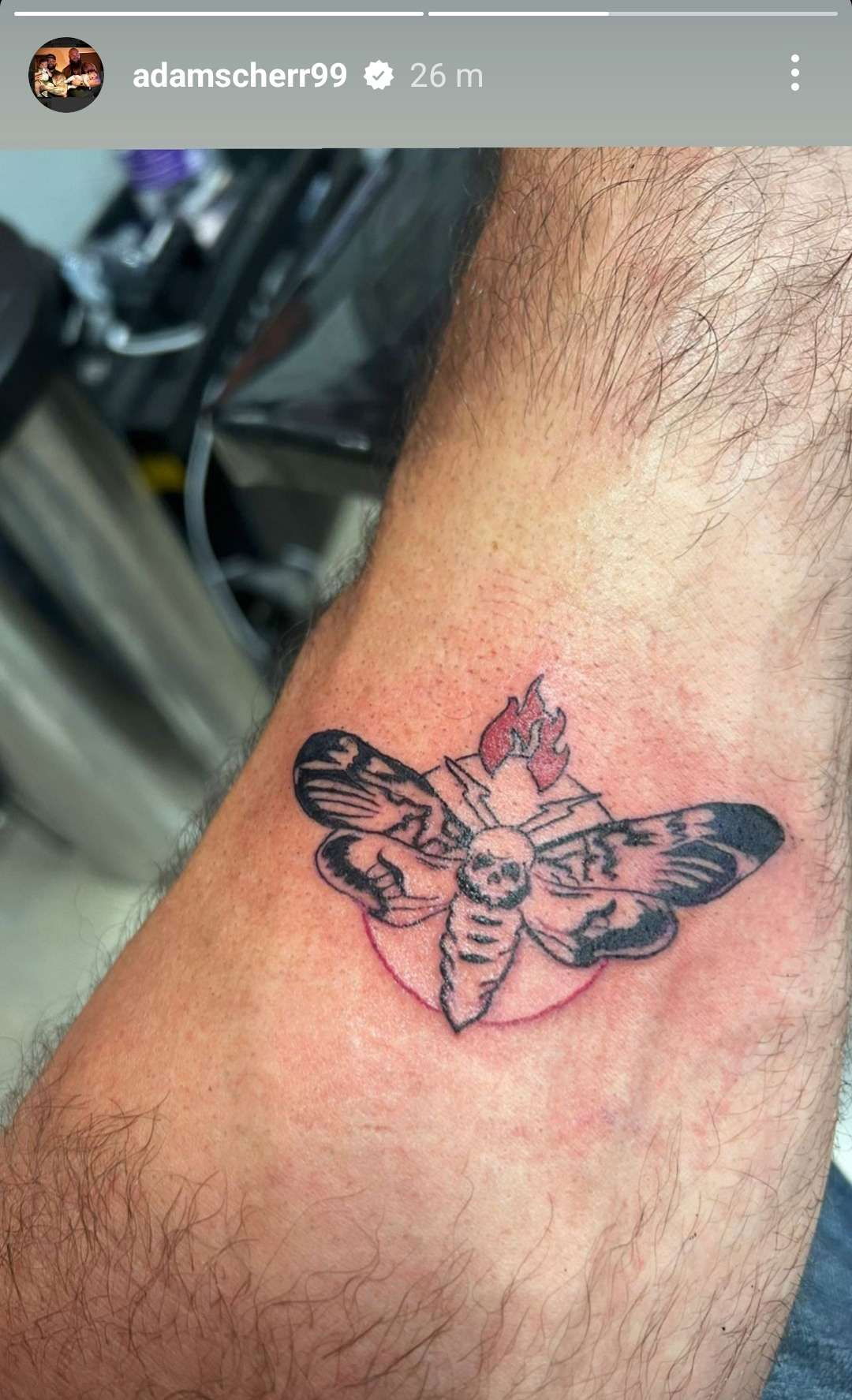 Below, you can see a video of Braun Strowman and fellow WWE superstar Karrion Kross getting Wyatt logo tattoos.
Braun Strowman and Karrion Kross getting Bray Wyatt tattoos pic.twitter.com/iYIs0tiqX4

— Vick (@Vick_8122) August 26, 2023
Fellow WWE superstar Shotzi and writer Rob Fee, who worked closely with Bray, also got a Bray Wyatt tattoo. This photo was posted of the group.
Some WWE Superstars including Braun Strowman, Karrion Kross, & Shotzi all got Bray Wyatt tattoos last night. Beautiful tribute pic.twitter.com/qcLjaOMVDg

— Joey Karni from The Angle Podcast (@theangleradio) August 26, 2023