AEW Tag Team Confirm Offers From WWE
A current AEW tag team has revealed that they had discussions with WWE about joining them in the past.
The team of Aussie Open consists of Mark Davis and Kyle Fletcher. They have had a lot of success in recent years in New Japan Pro Wrestling while also thriving in All Elite Wrestling/Ring of Honor currently.
At last Sunday's AEW All In event in Wembley Stadium, Aussie Open were in the first match on the Zero Hour pre-show. They defended their ROH Tag Team Championships against MJF & Adam Cole, but unfortunately for Aussie Open, they couldn't overcome the AEW World Champion MJF & Cole, who put an end to Aussie Open's title reign.
In May 2023, Aussie Open signed contracts with AEW. They are in a stable called the United Empire with Will Ospreay, who is signed to NJPW, but also wrestles for AEW on occasion.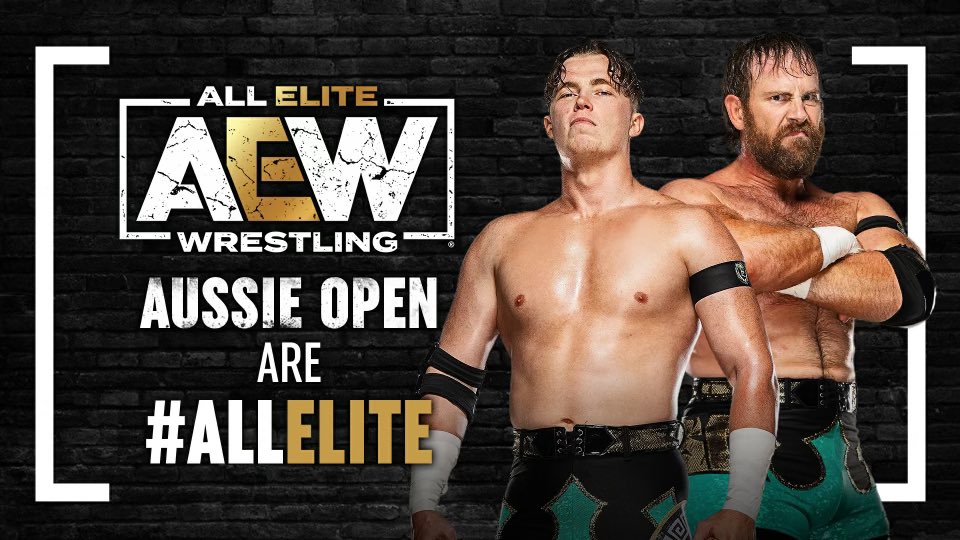 Aussie Open Talked to WWE About Joining NXT
During a recent episode of AEW's Chris Jericho's Talk Is Jericho podcast, Jericho asked if they ever talked to WWE about going there. Fletcher admitted that they did.
"The first time we spoke to them was 2019. It was when we were just gearing up for World Tag League. It was for a NXT UK deal. We were like, 'We want to do this New Japan thing, maybe we can revisit it after that.' That's how it was left."

"The injury happens, COVID happens, the next time we spoke to them was this year when we talked to New Japan, they were saying 'wait' and we put feelers out everywhere and we had a little bit of a conversation. It didn't get too deep, but there was interest there. The best situation was for us here. The talks didn't get super deep."