WWE NXT Takeover Brooklyn Was……GLORIOUS! By Hank McAllen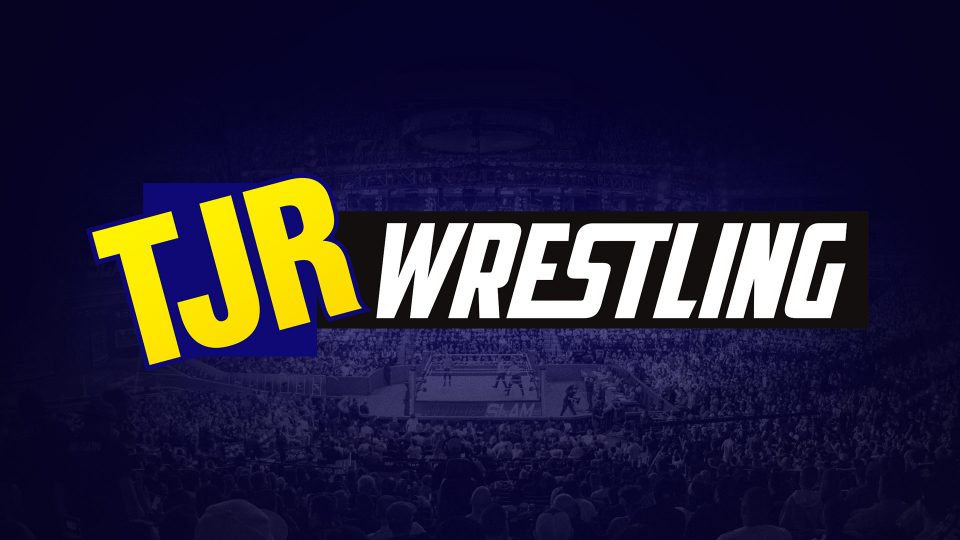 It was with great anticipation on the drive to the Barclays Center last night, that I was looking forward to my first NXT live event. It had all the makings of great card; three great title matchups, the biggest live crowd in the United States for many of the night's wrestlers and a hot crowd. It didn't disappoint.
Walking up to the arena, you could feel the electricity for blocks as more and more people were closing in on the facility. The "Nakamura", "NXT" and "Hay We Want Some Bayley" chants were being heard by thousands walking into the turnstiles. There was a definite buzz in the air that I hadn't felt walking into a WWE event since I was at the Survivor Series 2002 PPV which featured the initial Elimination Chamber match. What was also pretty cool was that I went to the show with a friend of mine who has become disenchanted with the direction WWE has gone over the past 10 – 15 years. He is a big fan of ROH and NJPW, and I knew things were off to a good start when even one of WWE's harshest critics turned to me and said, "Wow this place is buzzing."
Once we got to our seats, one thing that jumped out at me was the sea of red in the crowd. I couldn't believe how many Nakamura shirts were being worn. It made me very happy as I have been a fan of Shinsuke's for years and I am so happy his popularity continues to grow with a new fan base. (Side note – Hey Vince, this guy is a HUGE money maker for you, so don't let this potential marketing explosion pass you by. Get some more merchandise of his out there). Anyway, the crowd popped as the lights began to dim and we were treated to 2 preshow matches that were being taped for this week's NXT show. The first match was Tye Dillenger vs. Wesley Blake. I was very impressed with Tye Dillinger and how over he continues to get with the fans. His work is getting better and I fully expect to see his role increase over time so that he might be playing a big role in next year's Brooklyn show. It was also a nice surprise to see TM61 for the first time. Despite their loss, I really believe they have a much bigger upside than their opponents from last night, Authors of Pain.
By the time the main show started all the seats had finally filled in and it was an impressive sight. If you haven't been to the Barclays Center before, the way it is constructed is its upper deck is very high at its highest points. It was very cool to keep looking up and up and up and just see every seat filled to the rafters. The crowd's emotions began to build and when No Way Jose's music hit the place went nuts. I was somewhat surprised by the reception he received as I wasn't overly impressed with him on TV to this point, but since this was the opening match, it was good to see. Then Aries hit the stage and the crowd popped even more. The two put on a great opening match and I gained so much more respect for Jose's work. He and Aries had great chemistry throughout the match. In a nice little bonus, it was very cool to see that Hideo Itami was in the house. Looks like he and Aries are setting up for what should be an awesome feud.
Ember Moon then followed with a good debut match against Billie Kay, who showed some very impressing feats of strength during the match. The crowd went nuts over Ember's finisher. It looks like she will definitely be someone with title opportunities in the coming months. We were then treated with maybe the most impressive NYC debut in quite some time. Bobby Roode's entrance was amazing, or should I say glorious. The crowd is so into his music and was singing along with the song verse for verse. It's an awesome entrance theme which almost sounds like a song the legendary rock group Queen would've performed. When I got home last night I checked out his song again on YouTube and the thing has been viewed over 700,000 times already. After Roode's entrance was done I turned to my buddy and the other McAllen who writes for this site and said, "Man, I wouldn't want to be Andrade Almas right now coming out after that." Poor guy, his music hit and this baby face got the heel treatment from the crowd. Not too many cheers came down for him, but what would follow would be an awesome match that left me with so much respect for Almas. You could see why he was so successful in CMLL as the masked, La Sombra. In hindsight, I think WWE dropped the ball taking his mask off of him. He almost looks a bit lost without it. He may need a repackage job. Anyway, the crowd was very into the match as they saw how great Bobby Roode is as well as the high flying aerial assault of Almas. Roode is going to be a MAJOR player in NXT and I think his call up to the main roster may be fast tracked if his initial match is any indication. When the match ended I noticed that it wasn't even 8:30 which meant they were giving the 3 title matches plenty of time.
Last night's tag title match between Gargano and Ciampa and The Revival was a trek back in time to a classic old school match that brought back memories of the Rock and Roll Express versus Tully Blanchard and Arn Anderson. Gargano and Ciampa are going to be stars, and just continue to get more and more popular with the fan base. It was a great matchup of power versus speed, ground attacks versus high risk. It was a beautiful match to watch and all of the younger teams on the WWE roster should pay attention to what they saw last night. The timing was perfect and a great story was told. As the match was coming to a close, the crowd became so emotionally involved with ever pin attempt. People screaming and getting out of their seats, while pulling at their hair and hi-fiving each other. It was very cool to be a part of it. It was a great match. What's funny is that ever since their epic match in the Cruiserweight Classic, you are almost waiting for Ciampa to turn on Gargano at some point. This was evident again at the end of last night's match when they were walking up the ramp together – the feeling in the crowd was Ciampa was going to waffle Gargano. When it became apparent he wouldn't there was a chorus of boos. It was pretty amusing.
I had never seen Bayley or Asuka live before. I am glad the first time I did it was against each other. They put on a match that was hot from the word go. I was glad to see that even though Bayley is so popular with the fans, that Asuka still received a huge ovation from the crowd as well. By the way, her entrance was so cool as well. These ladies stood toe to toe and gave something that is very hard to do in the wrestling world and that is make a rematch as good as their initial match. Both women fought an aggressive match. There were many stiff exchanges between the two. There was one thing though that happened during the match that I was very disturbed over. These two women are fighting their guts out and at one point Bayley went to lift Asuka for a power bomb and it didn't come off as smooth as she wanted. That's not what upset me, what got me mad was the idiots in the crowd that started a "You f****d up!" Really? Did they? I hate when fans chant that. They made a mistake, big deal. What these "fans" don't get is that it adds to the realism of the match. You try doing what they are doing for 15 – 20 minutes, with arms, hands and legs that are sweaty. This is not gymnastics, it's wrestling. Anyway, these two put on another clinic and Bayley received a great send off by the fans as she went up the runway. After the match I couldn't help but think we had just seen the female version of Nakamura (the flamboyant buzz saw) vs. Cena (the neon wearing face of the division). It was the best women's match I had ever seen at a live event.
Finally, it was time for the main event? Would it match up to the previous two title matches on the card? Would it be as great as expected? I can tell you this, in my over 40 years of attending an excess of 100 wrestling matches, I cannot remember being at a match that had such a big match feel to it in the building prior to the bout. The crowd was buzzing. "Joe's gonna kill you" and "Nakamura" chants were screeching around the arena. The crowd erupted when the lights went out and we were left with a silhouette of someone on the ramp. Nobody could figure out who it was. When the violin began to play the place went nuts! It had a WrestleMania feel seeing Nakamura's entrance getting such regal treatment and as the challenger came out, you couldn't help but get goose bumps singing along to his theme song with over 15,000 other people. It was so cool. I kind of felt bad for Samoa Joe having to come out after that entrance as I did earlier with Almas after Roode.
The match was another opportunity for me to see two of the best wrestlers in the world. This, however, was on a much bigger stage and they were both on the top of their game. These two veterans of the squared circle had an amazing match. It was the theme that carried through all three title matches, which was a slowly built story in the ring climaxing in a great finish. Today we see way too many matches that feel like we are getting 20 hurricanranas and 15 super kicks in 10 minutes. It feels rushed and gets old fast. On the flip side, saying this match was strong style wrestling would be an understatement. These two guys beat the living crap out of each other. They got us to emotionally invest in them to the point where we were feeling the impact of each strike ourselves. They sold each other's punches and kicks to the point you believed these guys hated each other. The match was epic and ended with an amazing flurry by the two combatants with Nakamura coming away the victor.
I had felt going into the event that Nakamura would win the title. That feeling became stronger when the first two title matches ended with the champions retaining. He further solidified his status as one of the biggest stars in the entire company, let alone NXT. As we were leaving the arena down the stairs, the fans sang his song during the entire 5 flights of steps. It was an amazing finish to a great time. My buddy who I had mentioned earlier in the article came away a fan of the NXT product and said it was a great card and that he is tuning in this Wednesday. What was also cool was as we were heading back to the car we saw Rusev and Lana eating at the world famous Juniors. It was pretty funny seeing Rusev in a ponytail. Can't risk getting any of his hair into that awesome cheesecake they serve.
As being the elder statesman (age wise) for the website, I am usually more pessimistic with WWE and how they handle their main roster and PPV's. However, I have been very happy with the NXT product and was a complete mark throughout the show to the point where my voice was gone this morning. NXT Takeover: Brooklyn II was in fact glorious. We saw the establishing of new stars on the roster, which allows Bayley, and I'm guessing Samoa Joe to be promoted to the main roster without fears of a decline in the product. What also added to the success of the show in my eyes was that we saw 6 matches that were allowed time to build and tell a story, without feeling rushed or seeing a senseless referee bump or outside interference. I am already looking forward to next year. I hope to see you there.