WWE Gimmick Matches Are A Good Thing by Hank McAllen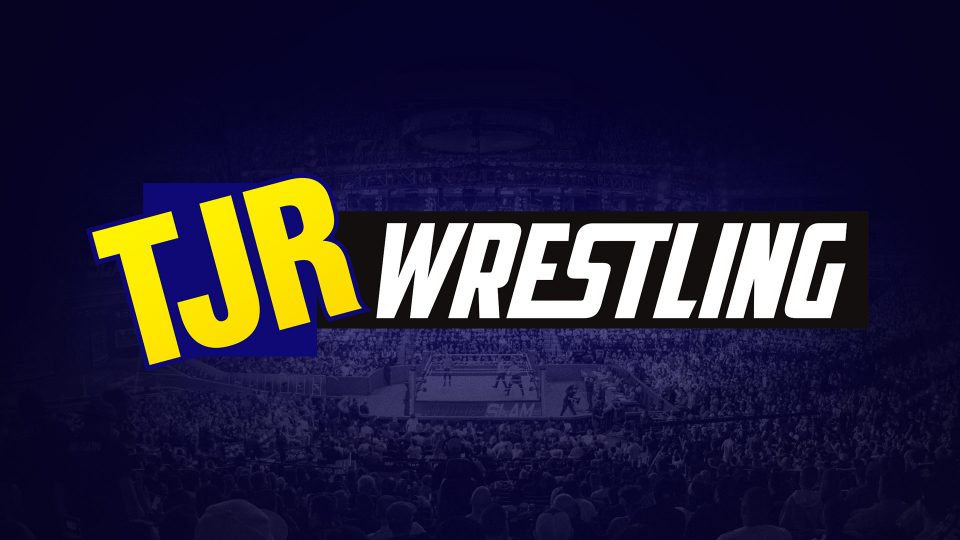 I was happy to see that the WWE is having a retirement stipulation to what felt like the never ending Dolph Ziggler vs. The Miz feud. It's something we have gotten a taste of in the best of 7 Cesaro vs. Sheamus feud as well. To be honest, it's added a breath of fresh air to the product. In a day and age when old is new why not bring back some great gimmick match ideas to liven up things a bit? There are some gimmick ideas that didn't work, but some that were great. Let's dust off some old ideas from yesteryear and see how we can apply them today.
One of the cooler ideas that WWE came up with not too long ago was the Championship Scramble match. I really loved the concept. It made its debut at the Unforgiven pay per view in 2008. The concept was very different, yet cool, and kept the fans glued to the action in the ring. The match would involve 5 competitors and the rules were as follows. The match started with 2 superstars, and every 5 minutes from that point on another wrestler would enter the match until all 5 were in the ring. Each time a wrestler scored a pin fall they would become the unofficial champion. After all 5 guys were in the ring, the match would continue for another 5 minutes and the person who scored the latest pin fall would be the official champion. The action in the ring was fast and furious and I think it would've been a great concept to bring back to crown the initial RAW Universal Champion after the draft.
Two of the more traditional gimmick matches were the mask match and the hair match. In Lucha Libre wrestling a wrestler's mask is his identity. It represents who he is. To lose your mask is the end all be all for a wrestler. Due to the lack of masked superstars in WWE this would be considered tough to do nowadays. However, WWE had a great opportunity to do this in the recent past with two famous masked wrestlers, namely Alberto Del Rio on the main roster and Andrade Almas in NXT.
Del Rio was a star south of the border as Dos Caras Jr. He was continuing the legacy of greatness that his father Dos Caras and his uncle Mil Mascaras established two generations before. Meanwhile Almas was very successful masked career in CMLL under the name of La Sombra. Both wrestlers had very successful heel runs in their respective companies, and could have come into WWE as heels. The loser losing his mask gimmick match would have been a great way to get them over with the crowd, especially Del Rio who had a great series of matches with fan favorite Rey Mysterio when he first joined the company.
When it comes to hair matches, there have been some legendary bouts. The premise of these matches has been the loser of the match getting a date with the barber's chair and losing their hair. My favorite match that involved locks of hair being cut took place in November of 1994 at a PPV entitled "When Worlds Collide" which fell under the auspices of AAA. The match was actually a mask vs. hair match involving Octago and his partner El Hijo del Santo against a team by the name of La Pareja del Terror whose members were Art Barr and a young rising star by the name of Eddie Guerrero. It was a great match that Barr and Guerrero lost, which was followed by a hysterical segment in which they had their hair cut.
Of course we had other famous wrestling personalities fall victim to the scissors including Adrian Adonis, Vince McMahon and one of the most interesting losers of their hair, Molly Holly at WrestleMania 20. It's been years since WWE used this stipulation in a match, it'd be great to see it used again in some manor, possibly in a Jericho vs. Owens match down the road if their "friendship" goes south.
I've never been a fan of barbed wire matches, empty arena matches (although the famous Jerry Lawler vs. Terry Funk match was great), nor the Iron Man matches. I know some will disagree with me about the latter, but some of those Iron Man matches can drag and you can get three really good matches in that time frame instead of one that can possibly be boring. Instead of Iron Man matches, I preferred the "I Quit" matches. Those are a lost art as WWE won't let us see blood anymore as most "I Quit" matches resulted in crimson masks for at least one of the participants.
As a kid I always got a kick out of "Texas Death" matches, and I absolutely loved the Elimination Chamber match, that for some reason WWE has done away with. Lumberjack matches always seemed like a waste of time to me, while the scaffold matches, while great, can be extremely dangerous. Just ask Jim Cornette. The dog collar match between Greg Valentine and Roddy Piper at the first Starrcade in 1983 was epic. The trio of TLC Tag Team Championship matches involving the Dudley's, Hardy's and Edge and Christian changed wrestling forever. But, without a doubt my favorite gimmick match of all time was War Games.
The War Games was one of many great creations that came from the mind of Dusty Rhodes for NWA/WCW. The match was originally based around the Four Horsemen. Their opponents were usually Dusty and The Road Warriors and an alternating fourth member. The match was special in that it involved two cages and participants entered the match in a staggered format, similar to the Royal Rumble. War Games was the ultimate settle the score match to end a feud in a territory. The last true War Games match was held at WCW's Fall Brawl in September of 1997 (the format tweak that WCW did in 1998 was terrible).
Considering it's been just over 19 years since the last War Games, maybe it's time to dust the idea off and give a little wink to Dusty and bring it back. I was hoping that this would be the case when WWE made a DVD highlighting the best War Games matches of all time, but that has yet to come to fruition. I am hopeful that with the brand split, we may see WWE actually use an idea that Vince didn't come up with that the fans who have seen the match love. It can be used at a combined brand PPV as a bragging rights match between Smackdown and RAW, or as a match to settle a score between factions of a given roster.
What are your thoughts on gimmick matches? I really hope WWE brings some of the ones mentioned above back. Is there a place for them in the current WWE landscape? Do you have any favorites that I forgot to mention or that you'd like to see utilized soon? Let me know your thoughts below.