WWE Brand Split Breakdown: Week of 9/19/16 by Mike Holland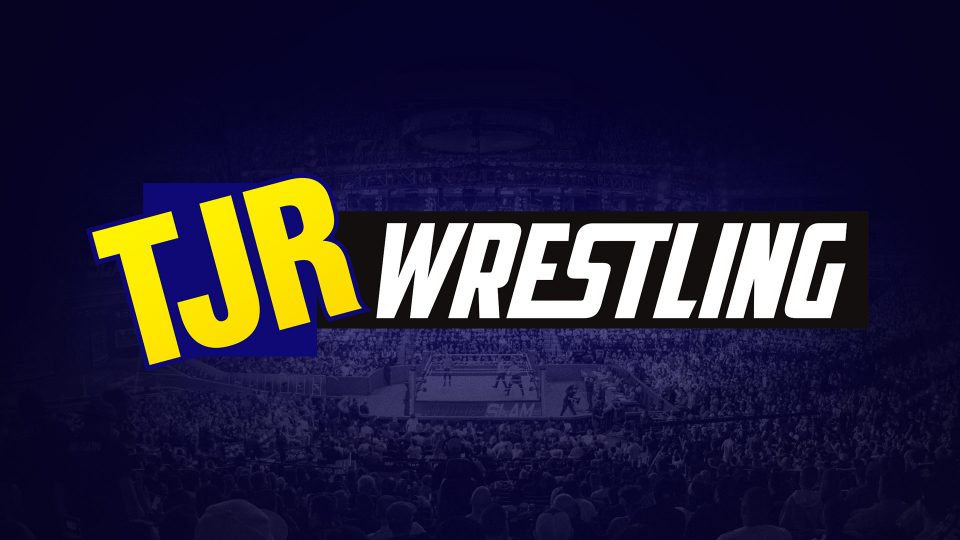 Greetings, Earthlings, and welcome to another jam-packed edition of the Brand Split Breakdown. This is the one and only place to get immediate, opinionated reaction to what worked and what didn't in the weekly battle of the red and blue brands. I admit to playing hooky last week (I actually attended Smackdown Live in Philly, and if you'd like some thoughts on that you'll find them after the bell at the end of the column), but between that show and House of Hardcore there was quite a bit of wrestling taking place in the great state of Pennsylvania.
While this week's ratings may not indicate it, both Raw and Smackdown pulled out some significant stops in the chase for viewers this time around. Raw featured Universal Champion Kevin Owens facing Roman Reigns in a steel cage match (although it was non-title), and Smackdown countered with John Cena going mano a mano with former World champion (and fellow number one contender) Dean Ambrose. With that kind of star power, could either of WWE's flagship shows overcome the general malaise and produce content worthy of a standing ovation? Let's take a clip trip together and find out the answer.
Monday Night Raw
Overview: Raw stacked the deck in a pretty big way Monday, not the least of which was the promised debut of the much-heralded cruiserweight division. Seth Rollins continued his very slow and methodical drop down the face rabbit hole courtesy of a backstage segment with Stephanie McMahon and a match with Rusev. Roman squared off against Universal Champ Kevin Owens as mentioned above, and a couple of other critical matches were set up for Sunday's Clash of Champions card. We also got the penultimate match in the Cesaro/Sheamus "Best of 7" series and a plethora of comedy bits from professional wrestling's master of hilarity, Chris Jericho. That's quite a list for a three hour show, so we can't accuse Raw of not laying it on the line this week. Was it enough? Let's check.
Best Match: The story of Cesaro and Sheamus has been told reasonably well since the series was announced, and while the build of it is probably not very surprising to your average fan (did anyone think once Cesaro went down 3-love that he wouldn't scratch and claw his way back to tie it up?) it hasn't taken away from the fact that this feud which admittedly has been done plenty has still managed to feel fresh thanks to its presentation. It's also elevated Sheamus to a degree in my view, as he's looked right at home trading moves with Cesaro, one of the best workers on the entire roster of both brands, and cranked up his promos to sound a lot more realistic and a lot less cartoony. I can't claim to ever be a big fan of the big Irishman, but to be fair to him a big part of it is his presentation. I understand using haircuts and beards to get cheap heat with the fanbase, but when it makes you look absolutely idiotic and you encourage it it's the wrong kind of heat for someone who's in theory supposed to be a tough guy. In any case, this series has delivered the goods and seen a bit of everything, from Cesaro being encased in kinesio tape to utilizing some questionable tactics to get his second win.
In a way, then, Monday's match (won by the Swiss Superman, setting up their final showdown on Sunday) demonstrated everything that is simultaneously good and bad about the Raw brand in one fell swoop. Cesaro, forgotten about on draft day, has continued doing exactly what he was slated to do before the split, which is namely have one hell of a match after another while seemingly nobody from management cares a whit. It's especially evident here, as the announcing team nebulously explained how the guy that wins "would probably be getting a title shot in the near future." Uh, okay. Creative issues aside, these two guys told a great story in a series that I thought would get boring pretty quick but has actually managed to stay salient. I'm looking forward to the next chapter. I almost want Sheamus to win so Cesaro goes to Smackdown.
Worst Match: Technically, either squash match could qualify, as Braun Strowman continued to beat up poor Sin Cara in a match that garnered no reaction that I could hear and Bo Dallas demonstrated yet again that his "new" in-ring persona is far less entertaining than his real-life airport one, but I'm going to go with the four-woman tag match as the winner of this dubious award. Smackdown has made the most out of the female side of the roster, but Raw is spinning their wheels big time despite having quite a collection of workers. The back story of this match was that Brooke was trying to convince Mick Foley (tons of screen time this week, mixed results) that last week's double pin between Bayley and Sasha Banks in their triple threat title shot match meant that they should have to wrestle each other. While I get that Raw is trying to endlessly tease the Brooke/Charlotte breakup despite having a plethora of faces already, this was ridiculous. Anyone else in the world would say that they deserve the shot for not being pinned, but I digress. Foley of course used that idea to pit Brooke and Charlotte against Banks and Bayley, which upset the champion so much that she knocked Brooke over. Because that's not old already, is it?
The match itself was reasonable, with a good effort all around. My issues involve a couple of things not involved with the wrestling itself but the division in general. For starters, Paige was present at Raw since her suspension is up and wasn't used at all. While I get that she's not been involved to this point, it would have added a nice twist and kept us guessing as to her potential involvement on Sunday. Secondly, the finish to the match saw Dana distract Bayley, allowing Charlotte to pin her with a big boot. While you can reasonably argue that this win means Charlotte drops her belt to either Banks or Bayley at the Clash, there's no way I would have booked Bayley to get pinned clean right before the event. She's brought a ton of energy and character to the roster since her call-up, and since they didn't really tease major friction between her and Banks (or if they intended to, both no-sold it with big smiles and atta girls) it was essentially just a meaningless Charlotte pin that bailed Dana out of another jam for the moment. I'm not impressed with this stuff at all, particularly since these women did some of the best wrestling of either gender while with NXT. I guess it's just further proof that you can't capture lightning in a bottle no matter how hard you try. Disappointing.
Best Non-Wrestling Segment: Chris Jericho is unquestionably one of the funniest wrestlers ever in the business, and he's been able to fully utilize those tendencies since heading back to the heel side of the ledger. I was a bit concerned about what would become of Jericho after his partner Kevin Owens won the Universal Title, but I needn't have worried. He's back to elevating the youth movement as always (as Sunday's match with Sami Zayn should attest) and he's been allowed to return to the irritating and obnoxious Jericho that made Nitro and Raw so fun many Monday nights ago. Monday's Raw spent a couple of segments with Jericho showing his distaste for the lovable Mick Foley, and after his efforts fell upon deaf ears (or at least one: Foley made mention of the fact that he could be forgiven for failing to hear with the missing one) he took to the list and center stage to share his opinions on Mick's job performance.
You can likely imagine the rest: Jericho's ridiculous complaints continuing until Enzo and Big Cass crash the party, those three exchanging some barbs, and additional fire being provided by the likes of Anderson & Gallows, The Shining Stars, and The New Day. While there was a lot going on, the segment didn't run as long as some of the comedy bits Raw has featured lately, and the ending was perfect. Jericho marked everyone down in the ring as a stupid idiot (pointing them out in turn without mentioning their names, naturally) and left in a huff before being attacked by Zayn. This set up a 10-man tag that mainly existed to fill some time and remind us of some other big matches on Sunday, but give credit where it's due: nobody is able to authentically crack you up like Y2J. If you don't get IT, you never will. To say I will miss his delivery when he's back on Fozzy duty is a massive understatement. And not just in Luxembourg.
Worst Non-Wrestling Segment: Last time I praised the work and chemistry of McMahon and Foley as they battled it out over the interference of Triple H in their match to decide the Universal Title. Foley managed to turn his overbearing comedy switch off a bit and get real, and Stephanie appeared genuinely conflicted about the motives of her husband, which nicely mirrored much of the WWE Universe's reaction towards her week in and week out. This week's open unfortunately lacked any of that previous cohesion or sense. While a great deal of it centered around the lack of logic involved, a good bit of it was tied up in the fact that Stephanie's character is being presented as the queen of mood swings. She hates Rollins, she loves Rollins, she thinks Foley is great, she keeps changing his decisions. Pick a lane. It's not as if anyone will be surprised when the terminus of this journey is the full-fledged return of her aging and tiresome bitchy heel persona.
If you watched last week, you know that Foley promised repercussions should Seth Rollins get involved in the Reigns/Owens match. Rollins did, and those repercussions were basically that Rollins had to fight Rusev and that's that. Similarly, Foley tried to do Reigns a solid by acknowledging that he'd been screwed in both matches by giving him a match with Owens in the cage to close the show, but with no belt on the line and no chance to get back into the Universal Title match, it made literally no sense. I'm not sure why WWE is attempting to justify each match that happens on the show with a line of meandering logic (ostensibly it's to show us that the general managers are involved), but if they're going to go there they need to do things that make sense. Otherwise it's rather pointless to remind us at the top of the show what happened last week. Remind the writers instead. Other than continuing the storyline that Owens is getting the short end of the stick as Hunter's handpicked champion (and perhaps a Shield reunion tease given the ending of the cage match, which saw Rollins coming to Roman's aid, sort of), this was the type of opening that only existed to remind you just how much a large portion of the viewing audience does not like Reigns. Ill-conceived.
"WTF?" Moment: The big thing I was looking forward to Monday was what we'd see of the cruiserweight division, which provided us with some of the best wrestling in recent memory on the CWC on the Network. That tournament ended with the crowning of the inaugural champion, TJ Perkins, and the backstory and emotion involved with that was frankly the stuff of legends. With all the build, you'd think that WWE could deliver just a little bit of the excitement and intensity we saw over the course of the last few weeks. And, naturally, you'd be wrong.
Once again, this is not a shot at the athletes involved. I have to question Perkins not being given one second of time after getting the title, as you'd think it would be super important for Raw fans to know who this guy is and what he's about. Instead we got four very solid performers in Richard Swann, Cedric Alexander, Gran Metalik and the returning Brian Kendrick doing a four-way dance to determine the number one contender for the belt at Clash. Fans oohed and aahed at the right moments and the match certainly did carry over some of the flash these things are known for, but short of a couple hastily-aired video intros we had no idea who or what we were looking at.
Kendrick got the win with a submission hold, which was nice, but his story alone is worthy of way more airtime. Considering that WWE had quite a while to make this an occasion, the segment fell very flat for me. It's especially critical that the cruisers get over in the early stages, because much of the audience didn't watch one second of the CWC and many likely don't even know that Kendrick wrestled in the WWE before. That's the company's job to fix. Stop pretending everyone watches everything you put on your own network and tell some effective stories. I was let down by this big time.
Smackdown Live
Overview: With Raw doing its part with its super-sized roster and plenty of big event feeling, Smackdown announced a couple of matches early and they were both doozies. In addition to The Miz defending his Intercontinental Title against Dolph Ziggler in a rematch after Ziggler was screwed by Maryse's interference at the last PPV, John Cena and Dean Ambrose would follow up on their very hot promo from Philly the week before by facing each other one on one.
With everything that's happened with the Smackdown brand, Cena's return should at the very least get everyone riled up in some way, whether it be to see him back on top and getting revenge over AJ Styles or just to see his frustration continue with the realization that he has, storyline or otherwise, lost a step. Those two matches in themselves went a long way toward righting the ship after the previous week's talk-heavy, light on the action content.
Best Match: Without a doubt in my mind, the Ziggler/Miz rematch was the best match on the show by a very large margin. While the Daniel Bryan v. Miz dynamic has felt very strange at times (and frankly I could do without the discussion of contract terms, etc, as it perpetuates this silly myth that these two shows are somehow truly competing with each other, which in today's wrestling terms and social media is beyond ridiculous), I can't argue that it's both elevated Miz and brought Ziggler back into something resembling relevance. It may be at the expense of Bryan, who looked and sounded way more comfortable putting over the skills of the cruiserweights then he does butchering promos on the blue brand, but it's important to add dimensions to your key players and this has done that nicely.
Everything about this battle was well done, from the old-school intensity of the promo Ziggler cut going into it to Miz utilizing key components of Bryan's repertoire in the match. There can be little doubt that everything Miz cribs was done better by Bryan, but that may be part of the point. Both men are extremely comfortable playing off the other and it showed, with back and forth control of the action. A critical sequence occurred when the referee ejected Miz's wife Maryse for trying to use the spray again. That got the crowd motivated big time, and when Ziggler delivered the Zig Zag and Miz kicked out it was dramatic indeed. The ending occurred with Miz trying to escape with his title, only to have Ziggler chase him down and suffer the spray from Miz while the ref was distracted. Great storytelling with Dolph being flustered again and coming up short to Miz's abrasive and successful heel champ. This feud has brought out the absolute best in both.
Worst Match: Just to continue a trend, despite a fantastic opening segment that you'll read about momentarily, the ladies got the short end of the stick on Smackdown also. The match was supposed to be Naomi and Nikki Bella facing Natalya and Carmella, and it made sense given that Carmella's random attacks on Nikki have been essentially the only facet of her character to be explored since her surprise drafting to Smackdown. Other than a backstage segment where Nikki and Naomi bounced around like your standard Total Divas episode and Naomi explained what GLOW is and why we should care, this ended up signifying nothing because the match essentially never happened at all. (Incidentally, it's not Gorgeous Ladies of Wrestling, even though that came first. Because, you know, PC.)
Naomi's new hip-hop entrance took longer than the match itself, which degenerated into a brawl on the floor at ringside as Carmella continued to attack Nikki with no regard for the consequences. If you thought that two brands and five hours of wrestling would lead to increased opportunities for WWE's plethora of solid female wrestlers to impress, well think again my friend. Filler of the worst kind. Is Carmella vs Bella even getting a reaction? Save it for Total Divas please.
Best Non-Wrestling Segment: On the other side of the coin, though perhaps continuing the mantra, Smackdown Women's Champion Becky Lynch started this week's episode with a faceoff against her new number one contender courtesy of last week's win, Alexa Bliss. This segment could easily have been ridiculous, as Bryan started off saying how it was super important that these things not turn into physical confrontations before exactly that happened. Bliss' assault on the champ with a contract in a folder and half-hearted tipping of furniture was also just okay. But what really sold it for me were the emotions of the ladies involved. While it was a bit repetitive and both had clearly been told what their focal point was (Bliss consistently referred to Lynch as a "loser"; Lynch explained why she agreed she wasn't "born" to be a champion), they took the ball and ran with it and it didn't sound like what everyone else is saying. I applaud that.
In particular, Lynch was stellar. One of the hardest things WWE has seemingly had to get over is the idea that as fans we don't mind accents. Our champions don't have to speak in perfect English. Isn't that the idea of a "Universe," after all? Lynch has personality by the bucket load and rarely has she been given a chance to relate to the fans like she did here. Bliss was the perfect foil, and illustrated clearly the intelligence of bringing her up. She elevated talent in NXT, and she's doing it again here. The fact that this kicked the show off was also a big deal for me. One major way Smackdown can differentiate itself from Raw is paying equal attention to both sides of the roster, and the fact that they are doing it without Charlotte or Banks is huge. It felt raw and real and that's what you want in a segment like this.
Worst Non-Wrestling Segment: The appeal of Heath Slater and Rhyno as unlikely partners in gold and strange bedfellows is one that must be felt to be believed, as they are incredibly over with live audiences. I am the first to admit I did not see things going this way when WWE opted to leave Slater "in the dark" and undrafted, and I'm happy to be utterly mistaken. His journey has been very fun thus far, and that might in a strange way be part of the issue. The two guys have some odd chemistry, but this week's segment with the Usos was a bit weirder than usual. The Usos, fresh off a win over American Alpha as the injury angle continues to be exploited (and kudos to both teams on the storytelling there, as it was a rarely-used and believable angle where Jordan refused to tag in Gable so as not to risk further injury to him), approached the champions as they were backstage watching the monitor and eating cheese whiz and crackers.
Slater's over-the-top mechanics are jarring next to Rhino, who no-sells just about every verbal barrage thrown at him. It's not to say it's not amusing, but at some point you have to cease being a one-trick pony. The Usos came up and demanded the champs hand over their belts, looks and crackers were thrown, and then they turned tail and bailed. I'd prefer to see Smackdown's tag champs looking solid in the ring, and The Usos, while relishing their turn to the dark side, still don't seem completely committed to the roles to me. Let's hope for a better build next week.
"WTF?" Moment: Only in the WWE can someone suffer in relative obscurity for an age and come back like they are the cat's pajamas, but that's where we stand once more with the Miseducation of Jack Swagger. Swagger, who popped in for a staredown with Baron Corbin last week after being misunderstood on Raw, lent his talents to the commentary desk during Corbin's battle with Apollo Crews. Considering Corbin laid out Crews before things even got started last week, you'd imagine this would be a competitive back-and-forth, but not so much. Crews, who's been given nothing to do but smile and nod, got splattered by Corbin as they clearly moved on to bigger and better things. That said bigger and better thing is Swagger is laughable to the edge of idiotic.
Swagger has talent, to be sure, but it's not on the microphone. He's the type who gets on the stick and you're looking for the exit a minute and a half later, so the commentary desk is not a good choice. In addition, Corbin's barely been on Smackdown (or their first PPV) himself, so to act like he's cut this swath of torment through the blue brand is silly. Swagger should have wrestled to remind fans what he's about and to give us a reason to believe that booking Crews like a glorified jobber was ever a good idea. He left NXT for this?
The Verdict: While Raw led off with a lot of promise, they didn't really deliver for me this week. Cesaro/Sheamus was the best match of the night for them, which wasn't even one of their two featured bouts, and the debut of the cruisers wasn't nearly as special as it could have been. Smackdown stepped forward in a major way and pulled it off with their awesome Intercontinental Title match, as well as a solid surprise in John Cena losing clean to Dean Ambrose and a solid opening segment presenting Lynch as a real champion deserving of her title. Therefore, Smackdown narrows the gap, 4-3-1.
After the Bell
As readers of this space know, I am a complete and utter advocate of taking in live wrestling whenever and wherever you can. It's economical compared to other sports, it's good value for the money, and most importantly it gives you a sense of being in the moment that you don't often get anywhere else. I attended two live events last week, and both were good in their own way. In many ways, it was a total dichotomy: the bells and whistles of the Wells Fargo Center hosting wrestling's biggest name in World Wrestling Entertainment on Tuesday, and the bare-knuckled, closed-fisted variety of mayhem that was unleashed on an unassuming Philadelphia street I know well at Saturday's House of Hardcore event. What did unite both shows was the passion of the fans.
I freely admit I enjoyed both atmospheres. House of Hardcore is for me sort of like meeting your extended family, a chance for me to interact with many faces from the ECW Arena that joined with me in witnessing something that was truly groundbreaking and epic. You can never go home again, they say, but that's what it feels like to me, and I can only assume it's that feeling of belonging that inspired Tommy Dreamer to get so many of his friends to participate. Many of these guys have played on much larger stages, but it's the intimate nature of what happens inside those walls that makes them show us their best again and again. It's as close to hallowed ground as I can imagine treading on.
As for the WWE, what can you say? It's an event, a media amalgamation like no other, and you sort of can't help being impressed even as you're possibly annoyed. Wait ten seconds and something will happen that you love. The sound of John Cena coming into a big building with a vociferous crowd is something you have to hear for yourself. Whether yea or nay, you're a part of it, just like when Daniel Bryan's music comes on or Bray Wyatt appears on screen and cell phones flutter to life with abandon. You might even find yourself cheering or supporting someone you'd never thought you would when the moment strikes. (Not that that's ever happened to ME, mind you, just people I know!) The varied reactions that occurred when Dean Ambrose cheap shotted Cena after the main event last week demonstrated that point to the max. And the arguments spilled out into the aisles, the hallways, and the cars back home. And that's what good wrestling is all about. You like what you like, I like what I like, and we'll try to convince each other like hell. WWE is a wrestling buffet, with something for everyone that occasionally produces a winner. Allow yourself to be caught up in the frenzy and you'll feel like a kid all over again. Go see a show. The promotion matters not. I guarantee you'll leave that building fully aware of why so many people that watch wrestling LIVE wrestling. Then come tell me about it. There is nothing else on this earth that feels like a wrestling show. And there never will be.
That's all for this week. As always, thanks for breaking down the brand split with me and I hope you enjoyed it. Feel free to tell me your thoughts on who won below or on Twitter @DharmanRockwell
I can also be found each and every Thursday on the most excellent Main Event Madness podcast. Bookmark it and you won't be sorry!