WWE 2K17 Video Game Will Feature Brock Lesnar on the Cover (Video Trailer Included)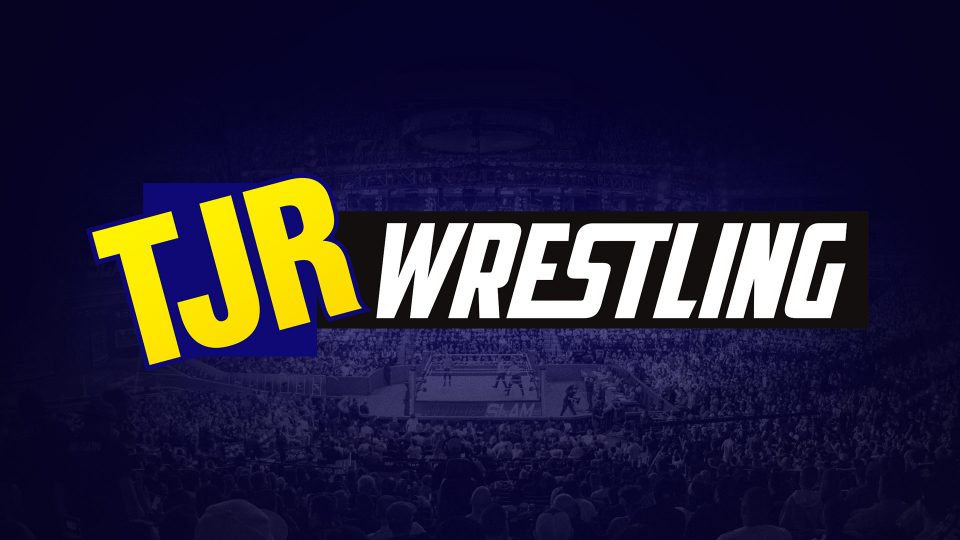 It was announced on Monday morning that Brock Lesnar will be on the cover of this year's WWE 2K17 video game set for a October 11 release date.
Here's the press release and video trailer courtesy of Paul Heyman's "Heyman Hustle" Youtube channel.
2K today announced Brock Lesnar as the cover Superstar for WWE 2K17, the forthcoming release in the flagship WWE video game franchise. Best known for his unparalleled accomplishments in WWE, UFC, NCAA Division I wrestling and more, Lesnar's work ethic, intensity and attitude have made him a prolific sports and entertainment fixture for more than 16 years. In addition, the "Unbeatable, Incumbent Mayor of Suplex City" will usher in WWE 2K17's worldwide marketing campaign, inviting fans to explore a new side of Lesnar's inspired world while learning more about the video game. WWE 2K17 is currently scheduled for worldwide release on October 11, 2016 for the PlayStation®4 and PlayStation®3 computer entertainment systems, as well as Xbox One and Xbox 360.

"My career has been defined by dominating every opportunity presented to me," said Brock Lesnar. "I am excited for my newest opportunity representing WWE 2K17 as the franchise's ambassador and honored to serve as the WWE 2K17 cover Superstar."

Coming off an impressive collegiate wrestling career for the University of Minnesota, where he became the NCAA Division I Heavyweight Champion his senior year, Lesnar made his WWE debut in 2002 and was quickly nicknamed "The Next Big Thing" by his advocate, Paul Heyman. Later that year, he became the youngest WWE World Heavyweight Champion in company history, at age 25, by defeating Dwayne "The Rock®" Johnson at SummerSlam. Lesnar later won two additional WWE World Heavyweight Championships and had notable rivalries with WWE Superstars Undertaker, John Cena and Big Show, among others. Lesnar's first stint with WWE concluded at WrestleMania 20 in 2004, where he was defeated by Bill Goldberg, the focus of WWE 2K17's pre-order bonus content.

Following his WWE departure, Lesnar explored an NFL career following interest from the Minnesota Vikings. He also fought for several mixed martial arts promotions before signing a deal with UFC in 2007. Lesnar quickly became one of the organization's biggest stars. During his time with UFC, Lesnar became UFC Heavyweight Champion; he tied a UFC record for the most consecutive successful Heavyweight Championship title defenses and headlined one of the highest-selling and most prominent pay-per-view events in UFC history.

Lesnar returned to WWE in 2012 and has made a relentless, unwavering impression since stepping foot back inside the ring. Alongside renewing old rivalries, Lesnar shocked the WWE Universe at WrestleMania 30 by defeating Undertaker and ending his legendary 21-0 WrestleMania win streak. At SummerSlam in 2014, Lesnar won his fourth WWE World Heavyweight Championship by defeating John Cena and delivering 16 of his signature German suplexes throughout the match. Suplex City then became pop-culture lexicon across WWE live events, traditional and social media, merchandise, lyrics, memes and more.

"Ladies and gentlemen, my client has truly conquered everything in his path, and unleashing Suplex City through WWE 2K17 will be no different," said Paul Heyman. "As the advocate for Brock Lesnar, I can assure you his embodiment of unadulterated excellence, combined with a Beast's desire to CONQUER all platforms in the gaming world, will make for a video game and supporting campaign that fans will embrace and absolutely cannot ignore this year."

"Brock Lesnar's unmistakable talent, no-holds-barred mentality and unequivocal determination perfectly complement 2K's commitment to authentically represent WWE at the absolute highest level," said Chris Snyder, Vice President of Marketing at 2K. "With Suplex City as the ultimate backdrop and the 'Beast Incarnate' in charge, WWE 2K17 will come to life with an incredible roster and to-be-announced features like never before."
.@BrockLesnar is the #WWE2K17 cover athlete! @HeymanHustle

Get all the details: https://t.co/5nUYtI6Wjihttps://t.co/mXyEwe6zpO

— #WWE2K23 (@WWEgames) June 27, 2016
Here's a tweet from Lesnar's rarely used Twitter account on the subject.
.@WWEgames finally wised up and put The Beast on the cover of #WWE2K17. https://t.co/FczwUofQ6lpic.twitter.com/FWJ7851lh2

— Brock Lesnar (@BrockLesnar) June 27, 2016
TJR Thoughts: I think the video is great. It's Lesnar at his intimidating best. Simple and effective. I'm not much of a gamer anymore, but he's a fine choice to be on the cover because he's a big name that could lead to more sales. Good for Brock. I assume they'll mention it on Raw although Lesnar isn't expected to be there since he's training for his UFC 200 fight in less than two weeks. He should be back on WWE TV possibly for the July 19 draft or soon after in the build up to SummerSlam.