Wrestling's Greatest Feuds: Bruno Sammartino vs. Larry Zbyszko by Hank McAllen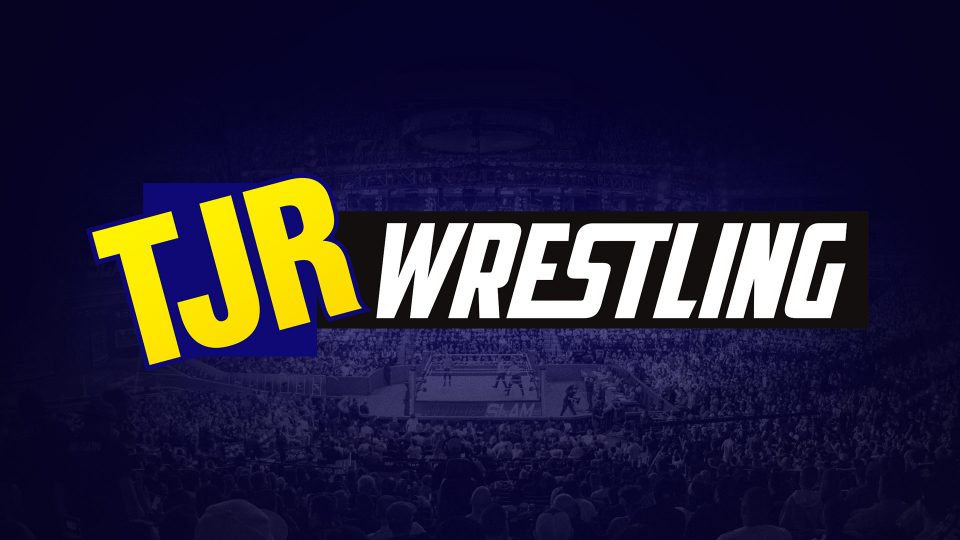 The event occurred on January 22, 1980 in Allentown, Pennsylvania. It wasn't seen on television for 2 weeks because it was taped on a night when the WWF would tape 3 weeks of programming for their "Championship Wrestling" show. On Saturday night, February 2, 1980 I sat in my living room and tuned into WOR, Channel 9 for my weekly ritual of watching WWF at midnight. I was really looking forward to this episode as we were finally going to see Bruno Sammartino take on his protégé Larry Zbyszko in the highly anticipated exhibition match between teacher and student. What happened that night was my first Holy "Blank" moment as a wrestling fan. What happened, what was the end result and what impact would that night's events have on the wrestling business moving forward? Well, let's go back in time to look back at one of the greatest feuds in wrestling history, Bruno Sammartino versus Larry Zbyszko.
Bruno Sammartino's second long run as WWF Heavyweight Champion came to a controversial close on April 30, 1977 at the hands of Superstar Billy Graham. Despite Bruno no longer being champion, he was still a huge drawing card. Vince McMahon Sr. still wanted to use Bruno in a prominent role in the territory, but Bruno no longer desired to be champion. The time away from his family and the extremely difficult travel schedule he maintained for nearly 14 years had taken its toll on "The Living Legend". Bruno knew his drawing power was still strong though, so he significantly cut back his schedule, picking and choosing opponents in other territories in the country as well in Japan. Occasionally, Bruno would make appearances on various WWF cards helping draw large crowds in some of the larger WWF cities.
In the late 1970's Bob Backlund was WWF Champion. Backlund was a well-respected champion who would go on to have a 4 year run as champion. However, despite Backlund's success, he wasn't Bruno in the eyes of the fans. Rumor has it, depending on who you believe, that WWF was having some financial troubles. Vince Sr. wanted to revitalize fan interest and knew making Bruno relevant again could help revitalize a sagging box office, just as he had done when numbers started to sag during Pedro Morales' title run. However, how could McMahon do this without having Bruno Sammartino as champion?
Larry Zbyszko started in the wrestling business in 1973. He dropped out of Penn State University and learned the craft of professional wrestling under Bruno Sammartino. Zbyszko would have moderate success in various territories until he tasted gold for the first time in 1976 when he became co-holder of the WWF Tag Team Championship with Tony Garea. Zbyszko was a fan favorite. He would take on the top heels in the territory including Superstar Billy Graham, Ivan Koloff and Killer Kowalski. While Zbyszko would achieve moderate success, by mid 1979 he never seemed to get beyond the shadow of falling under the title of "Bruno Sammartino's Protégé".
https://www.youtube.com/watch?v=Bs_icPnDVt8
As 1979 was coming to a close, Zbyszko started to show some disrespect towards the Living Legend. For instance, when Bruno (who was Vince McMahon Jr's color commentator by that time) would try to interview Zbyszko during WWF programming, Larry would blow off Bruno. This happened on a number of occasions until Zbyszko was confronted about his recent behavior. It was then that Zbyszko admitted he was frustrated and that the fans viewed him as nothing more than Bruno Sammartino's protégé. Believing that the only way he could get out of Bruno's shadow was wrestling him one on one, Zbyszko challenged Bruno to a TV match. Despite Larry assuring the former two time champion and the fans that, regardless of the outcome, he would still consider Bruno his hero and that his challenge was not to be considered a sign of disrespect towards Sammartino, Bruno rejected the offer. He didn't want their friendship to be put at risk.The following week, Zbyszko appeared on WWF programming to announce that he was retiring due to Bruno turning down his challenge. After this announcement, Sammartino came out to address Zbyszko and agreed to wrestle Zbyszko on TV with one stipulation, that he will wrestle Zbyszko defensively and will not try to hurt his protégé. With that, Zbyszko quickly rescinded his retirement announcement and agreed to Bruno's stipulation. The match was set to take place the next week on TV. Now before you think that it was obvious that some shenanigans were going to take place in the upcoming match, you have to remember we just entered the decade of the 1980's and heel turns between student and teacher rarely took place. Guys entered territories as established heels or baby faces. They rarely turned their ways during their time in a territory. This was for numerous reasons, but mostly due to talent rarely staying in one place for an extended amount of time.
The night of February 2, 1980 was like any other night for me. Checked in with all my buddies on the phone about their predictions on the match later that evening, watched a little TV, got my homework done, then grabbed some chips and parked myself in front of the TV to watch, as my dad used to say, "that damn wrestling". The undercard started with squash match wins for Ken Patera, Pat Patterson and Hulk Hogan. Then the match the fans had been waiting for was about to happen. The match started as a typical "scientific" match between the two fan favorites, with Bruno getting the better of a frustrated Zbyszko. The match was mostly an exchange of many amateur wrestling moves, most of which Bruno would break in order not to hurt Larry. It was at about the 9-minute mark of the match when, after Sammartino inadvertently sent Zbyszko between the ropes outside the ring, that it happened…….
An infuriated Zbyszko kicked Sammartino while reentering the ring and aggressively threw Bruno into the corner knocking him to the canvas. Zbyszko then left the ring, grabbed a chair, came back into the ring, threw referee Dick Woehrle to the floor and proceeded to hit Sammartino in the head with the wooden chair three times, busting him wide open. A knocked out Bruno would be carried out of the ring via a stretcher, with his face a crimson mask. I was stunned. If I had an iPhone back then it would've imploded with texts and calls. I couldn't believe what had just happened. I couldn't wait to call my friends in the morning. How could this be? How could Larry Zbyszko be the wrestling version of Benedict Arnold? This was insane! Bruno must seek revenge!!
https://www.youtube.com/watch?v=zbPSwOWi2Lk
Well, the next week we saw a dejected Bruno interviewed by Vince Junior in an empty arena. Bruno poured his heart out to the fans. He spoke of all he did to help Zbyszko in his career. We knew it wouldn't be long before the Living Legend defended his honor, and that of the wrestling community, against this ungrateful punk Zbyszko! What would transpire, would be a series of highly aggressive matches between Sammartino and Zbyszko around the territory. The feud would span over several months without a clear cut winner. Sold out arenas in Philadelphia, Pittsburgh, Boston, Baltimore and New York would see frustrated fans heading home as all of the Sammartino vs. Zbyszko encounters would end without a clear cut winner, with each match ending in a disqualification of one form or another. There had to be a victor in this feud. One man had to have his hand raised with a clean victory, but how could this happen, and where?
The date would be August 9, 1980. The match would be held as part of a super card titled "Showdown At Shea" at New York's Shea Stadium, and it would take place in a steel cage. This would ensure that a clear cut winner would finally emerge. The card featured Hulk Hogan vs. Andre The Giant (yep folks they fought before WrestleMania 3), as well of the likes of The Fabulous Moolah, Antonio Inoki and the pairing of Bob Backlund and Pedro Morales taking on The Wild Samoans for the Tag Team title. However, most of the crowd of over 36,000 were there for the blow off match between teacher and protégé.
It was probably the most anticipated match in WWF history up to that point. As expected, the match was toughly contested by the two combatants. Bruno went on the offensive right away, beating Zbyszko from pillar to post. It wasn't until Zbyszko resorted to a low blow that the tide began to turn in Larry's favor. From that point of the match until its conclusion, Bruno defiantly fought off Zbyszko's attacks and attempts to escape the ring, despite his left arm being severely cut open. Finally, in the waning moments, Bruno gained control of the match by beating down and eventually busting open Zbyszko and escaping the cage at the 13:59 mark with the victory. The protégé had been defeated and the true Living Legend gained the victory.
Now a little bit of behind the scenes history. After Bruno escaped the ring, Zbyszko comes out after him. Bruno punches Larry in the face two times. After the second punch, Zbyszko grabs Bruno's right hand and raises it in victory. The two are separated and head their separate ways. Many have speculated this happened because the initial idea was for Zbyszko to regain favor with the fans in the weeks following the match by admitting Bruno was the better man. This new found appreciation of Bruno was going to lead to a possible baby face run with Larry eventually becoming WWF champion.
To take this rumor even further, additional speculation has been that once Larry gained the WWF title, Bruno would come back to defeat Zbyszko to get a third lengthy run with the belt. The storyline behind that reincarnation of the feud would be that Bruno never actually pinned Zbyszko, he just escaped the cage. Unfortunately, none of this ever happened. Zbyszko fell out of favor with the WWF, for reasons that cannot be 100% confirmed to this day, as conflicting stories from all parties are hard to decipher. The only fact is that despite being part of the company's biggest angle in history to that point in time, Zbyszko would be gone from WWF within a year never to return until his Hall of Fame induction in 2015.
The match at Shea Stadium was voted Match of The Year by Pro Wrestling Illustrated. Many have credited Zbyszko as being the master mind behind the feud since Bruno, who was legitimately a good friend of Zbyszko's, had said he would only come back on a regular basis for the right kind of money drawing angle. Over the years, people have taken shots at the feud and both wrestler's in ring abilities. I think it's sad that they do. Was Bruno in his prime during this feud? No, he was 44 years old and had been away from the ring on a full time basis for a while. Zbyszko was 28 years old and just entering the prime years of his career. What you have to remember is this, never had the WWF territory seen an angle like this before. It also involved the biggest, most beloved star in the company's history. It was before Hulkamania, the explosion of cable TV, the global domination of the WWF and the end of Kayfabe. It set the standard for feuds of the future where we now routinely see heel turns to the point they are almost ridiculous. It was the right combination of wrestlers at the right time and it is without a doubt, one of the greatest feuds in wrestling history.