Why Winning the King Of The Ring Tournament Will Not Help Baron Corbin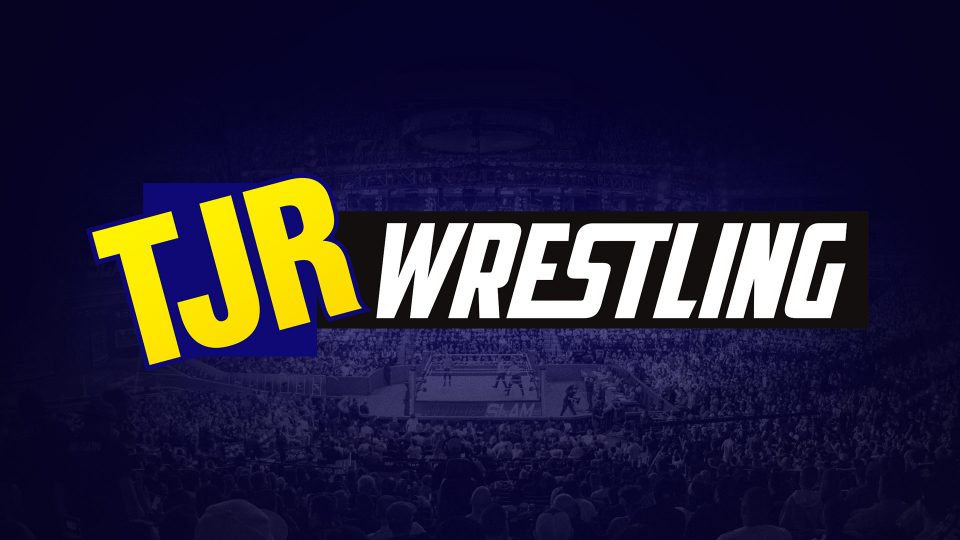 Earlier this week on the September 16 edition of Raw, Baron Corbin won the 2019 edition of WWE's King of the Ring (KOTR) Tournament. He beat Chad Gable, a perennial midcarder who has done precious little since splitting up with former tag team partner Jason Jordan. Corbin, meanwhile, has long been rumored to be one of Vince McMahon's personal favorites, as seen with his previous accomplishments.
Since his main roster debut in 2016, Corbin has won the André the Giant Memorial Battle Royale, The Money in the Bank briefcase, the United States Championship, and has also been an on-screen authority figure. It's clear that someone in WWE's backstage environment wants the audience to think of Corbin as a credible main-event-level star. And now, with this win, he can add another accomplishment to his list.
Sadly for him, that win will not help him whatsoever.
There are several reasons for this. Firstly, Corbin gets a negative reaction from the fans already, but not in the right way. Corbin tends to get what's known as 'X-Pac heat', or 'go-away heat'. This means the fans aren't booing him because they believe in his villainous antics; they boo him because they genuinely dislike him and do not want to see him in a top-level position.
Corbin has already been maligned for being overrated; many have lambasted him for having below-average matches for someone that's supposed to be a main-eventer. This is why he received the dubious honors of Most Overrated and the Worst Gimmick (that of 'Constable Corbin') by the Wrestling Observer Newsletter in 2018.
The original purpose of the KOTR has been to serve as a launching pad for a rising star. It was meant to signal that the winner was going to be showcased more and be elevated to the top of the card. So now that Corbin has won, the assumption is he will be featured far more than he is already. This means fans will have to get used to seeing more of Corbin, which will actually be a bad thing.
WWE has already tried elevating Corbin through his previous accomplishments. He won the André the Giant Memorial Battle Royale in 2016, back when that still had some degree of importance. But WWE capitalized on that supposedly important victory by having Corbin lose on his first main roster PPV.
From there, Corbin became just another guy in WWE's bloated mid-card, trading wins and losses and occasionally challenging for world titles without success. A year later, Corbin won the Money in the Bank briefcase, which was supposed to be another (and more realistic) channel through which Corbin could capture world title gold.
Corbin ended up losing his MITB shot in the most embarrassing way possible. In a sudden cash-in challenge, Corbin faced then-WWE Champion Jinder Mahal for the latter's WWE Championship. Then, as soon as the bell rang, Corbin charged at John Cena, who was on the ring apron (instead of Mahal, on whom Corbin should've kept his focus at all times, since Mahal was the world champion, not Cena). Cena avoided Corbin's attack, and Mahal defeated Corbin with a ROLL-UP OF DEATH, despite Corbin being fresh and Mahal had just finished a lengthy match. Just like that, Corbin was made to look like a complete chump and lost all credibility as a contender, all because of some backstage shenanigans.
Yet WWE persisted with pushing Corbin as a top attraction (mainly because he is tall, which is reportedly why Vince likes him so much), and once he was drafted to RAW, he was saddled with the most irritating and groan-inducing gimmick of all: the evil authority figure. This is a hated character for multiple reasons. WWE's booking has been centered on the 'corrupt authority figure' model for the past twenty years, ever since Vince and Steve Austin had the greatest feud of all time built around that concept.
Over the past decade, the concept has been done to death, especially with the McMahon family redoing and rebooting the concept time and again. It has become so muddied and convoluted in recent years, what with each show having a General Manager, a commissioner, and of course, Vince as the one that can override any of them. Having Corbin act as yet another person in power did not make fans want to watch him get beaten up by the underdog hero. Instead, it made people want to change the channel whenever "Constable Corbin" was on screen.
Whenever Corbin won, fans groaned because it was the same, tired, shenanigans-filled nonsense that has permeated WWE's booking for the past years. For many people, Corbin overstayed his welcome whenever he found himself in main-event spots thanks to on-screen abuse of power.
Even before the KOTR Tournament was over, Corbin was cutting promos as if he'd already won, ending his speeches with the lines, "All Hail King Corbin". Sadly, this is a harbinger of what's to come in the weeks/months ahead. Instead of using the tournament win to give Corbin enough credibility and momentum to reach the main event naturally, Corbin, like several previous winners, will inherit the dreaded 'royalty gimmick' that comes with the KOTR victory. WWE's creative minds like to think that this 'regal' gimmick is what fans want to see and will make the winner more noticeable.
Unfortunately, history has not been kind to many of these previous 'kings'. 'King' Wade Barrett is the best/worst example, as becoming a 'king' did more harm than good. King Sheamus was completely forgettable. Kurt Angle was only 'King Kurt' for a very short while before reverting back to his 'Olympic Gold Medalist' character. Bret Hart, Edge, Triple H, Steve Austin, and Brock Lesnar barely used the 'king' gimmick at all. In their cases, it was done to elevate their careers without altering their respective gimmicks in a significant way.
The only wrestlers for whom becoming a 'king' really worked were Owen Hart, because he used it to further his already-established feud with brother Bret, and Booker T, whose over-the-top King Booker shtick was outstanding and cannot be replicated by anyone on the main roster.
For many people, it's bad enough that Baron 'Boring' Corbin is in his current position as an upper mid-carder on RAW. But now that he won KOTR, he's going to be showcased even more than before.
If there was ever proof of a disagreement between what WWE's fans want and what their management wants, this is it.
====
I hope you enjoyed reading my post here. I have been writing about wrestling for five years now and am very proud to be writing for TJRWrestling. I hope my regular columns will become your 'preferred reads' about anything related to pro wrestling.