Why I'm Glad I'll Be At WWE NXT Takeover Instead of SummerSlam by Hank McAllen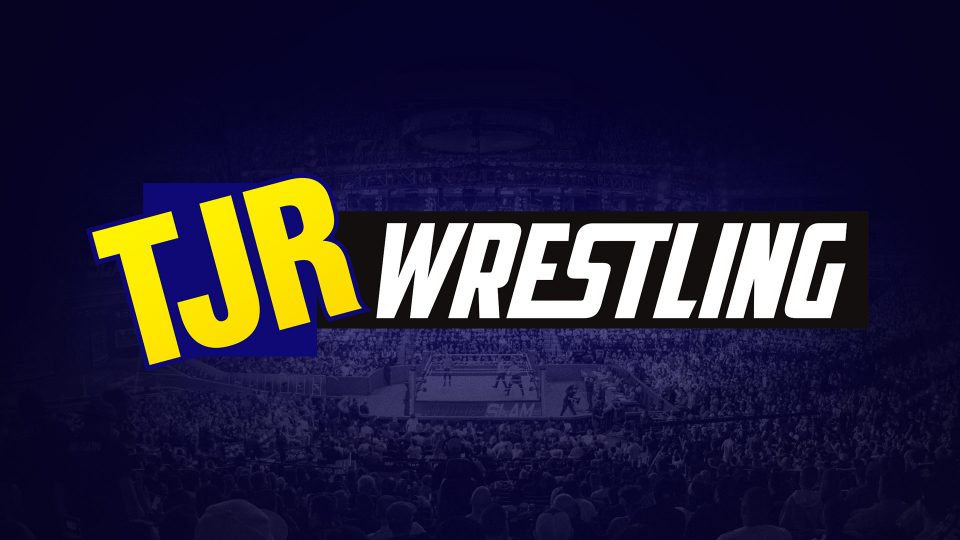 I was fortunate to pick up some tickets to Saturday night's NXT Takeover: Brooklyn II show. I made every possible effort to ensure I had tickets to the event with the hope that NXT will continue to provide a great lead-in show to one of WWE's main pay per views of the year. The thought of trying to get tickets to SummerSlam briefly crossed my mind, but at the time the WWE programming was only so-so and I didn't want to invest into something that I wasn't sure about. I'm glad I made the choice I did.
The moment I heard that NXT was going to be having a Takeover show in Brooklyn again, I zeroed it in as a top priority to be present. I strategically selected seats that would be directly across from the entrance ramp of the wrestlers so I would have a great view of the best entrance in the business today (Nakamura). I then waited in anticipation to see if my hard work at securing tickets would pay off. Fortunately, it looks like it has.
I realize that since NXT Takeover Dallas, Sami Zayn, Finn Balor and American Alpha have been promoted to the main roster, along with other talent. However, my fears of the roster feeling a huge hit by their departures has been softened as Bobby Roode has been signed (what happened to Eric Young?) and Ember Moon is making her in ring debut at Takeover which will ease the eventual promotion of Bayley. If you haven't seen any of Moon's work on the independent scene, definitely check it out. She will be a legit threat to Asuka. Meanwhile, the tag team of Gargano and Ciampa have established themselves as solid, top notch challengers for The Revivals Tag Team Title.
With the addition of the talent above, as well as the already established NXT stars, the NXT Takeover card is looking very strong and is shaping up as one that will not disappoint. The three title matches match up, if not exceed, the title matches on SummerSlam. Shinsuke Nakamura vs. Samoa Joe is a main event anywhere in the world. If you were to put that match up against the Rollins vs. Balor match, I would give the nod to the Nakamura/Joe match. If you were to simply base it on a WWE Universe perception, Balor is 0-3 in his matches against Joe and Nakamura over the past few months. Now, I am absolutely not taking a shot at Balor. He is one of the best workers in the world and one of my personal favorites, I just think the strong striking styles of Nakamura and Joe open the door for a more physical fan captivating match than Rollins and Balor. Again, when comparing the two matches, it's tough to say which one I prefer to see, but if given the choice I'll take the NXT main event.
If you were to compare the Ambrose vs. Ziggler match against Joe and Nakamura, again I believe the Ambrose/Ziggler match comes up short. Ziggler, who I am a huge fan of, was nothing more than a glorified jobber the way he's been booked over the last 12 months. While it's a tremendous feel good moment to see Dolph in the title conversation again, you just get the impression he has zero chance of winning. Meanwhile, with the recent heat Ambrose is getting over his comments on the Stone Cold podcast, I'm getting the sick feeling he'll have the rug pulled out from under him post SummerSlam and Mr. Baseball hat will be champ again.
As far as the competing Women's Championship matches are concerned, I have to give the nod to NXT's matchup as well. Asuka is the most intimidating female wrestler the WWE has employed in years. Despite her size, she is a buzz saw, and even though she is the heel leading into this match with Bayley, she has been able to build a strong fan base who is amazed at her skill set. What makes this title defense so special is that she defends her title against maybe the most popular female wrestler the company has ever had. Bayley's look, fan appeal and in ring skills are the total package (sorry Lex Luger). This match is also a rematch of their classic NXT Takeover: Dallas bout. Meanwhile, on the SummerSlam card, the Sasha Banks vs. Charlotte rematch for the Women's Title has fallen victim to the usual poor booking of main roster talent. This match should be more anticipated than the NXT Women's Title matchup, but thanks to poor episodes of RAW the last 3 weeks, including incredibly long and boring promos, this match has lost most of its pre-SummerSlam juice.
When comparing the Tag Title matches, I have to once again give the nod to NXT. Gargano and Ciampa have picked up right where American Alpha left off. They are an exciting team whose in ring wrestling skills are as good as it gets. They match up beautifully with The Revival. The build up to this match on the recent episodes on NXT, along with the one-on-one match Gargano and Ciampa gave us in the Cruiserweight Classic, has added sizzle to this match giving us the feeling that the challengers have a legit chance to dethrone the champions.
On the other hand, the WWE Tag Team Championship match has had a rather underwhelming buildup. The booking of Gallows and Anderson has been so lackluster since they arrived. Instead of having them be a dominant, unbeatable set of thugs, they've been subject to 50/50 booking which just weakens the pre-championship anticipation leading into the match. Meanwhile, the New Day has lost steam since they were at the top of their game several months back. While still entertaining, their comedy act is starting to wear thin. You also get the impression that their ultimate breakup is looming around the corner. It's no secret that Big E has shown his range of talents while with the New Day, and since rosters need to be bulked up with singles talent, and while the tag team ranks are growing and getting stronger, you can't help but feel the big guy will say goodbye to Xavier and Kofi. That said, this matchup pales in comparison to NXT's.
Both shows undercards have their strengths and weaknesses. What helps each card is that there is some big name talent on each show that are capable of getting a great match no matter who the opponent is. What can also help the NXT Takeover show is that, if it's like last year's Takeover Brooklyn, next week's episode of NXT would be taped prior to the card. Rumor has it that Kota Ibushi will be making an appearance either during this taping or on the Kickoff Show. That is also adding to my anticipation of being at the Takeover event. It would be the first time I'd get to see him live.
In the end, I am hoping both shows are equally great. I have to tell you though, just matching up the title matches of each show against each other, I am optimistic that NXT will deliver more so than the main roster. Maybe I am being biased in my view since I will be at Takeover Brooklyn, but that's how I feel. I also think something else that will play in the show's favor is that it seems like the NXT fan base is more engaged than the WWE main roster "universe".
When watching NXT at times, I tend to go back in time to the ECW and 1980's NWA fan bases who made the emotional investment into the talent and matches. It'll be great to witness this emotion first hand.