Who Will WWE Put AJ Styles Up Against at WrestleMania? – By Hank McAllen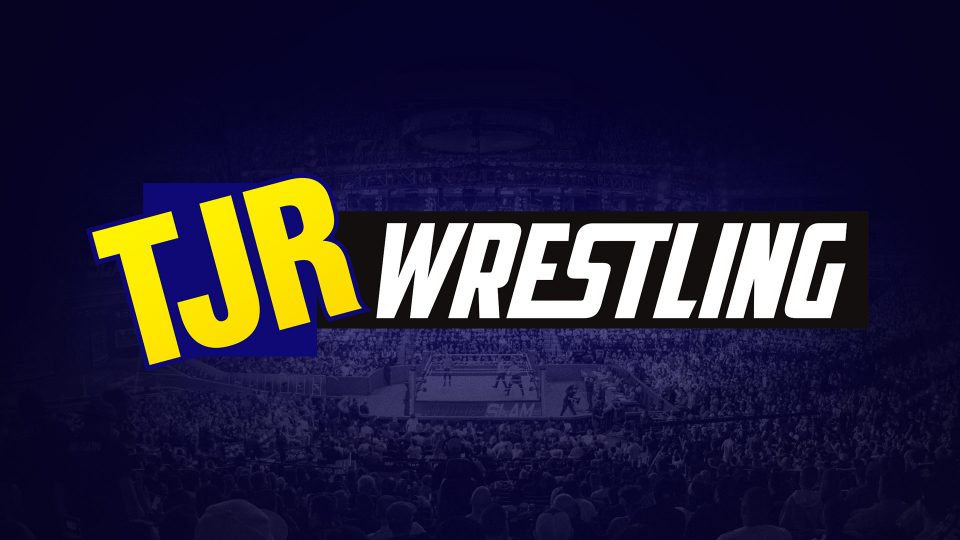 It's been just under a year since the big announcement that AJ Styles, Shinsuke Nakamura, Karl Anderson and Luke Gallows would be coming to the WWE. It was an announcement that stunned the wrestling world. It also made many of us wonder if the smaller statured Styles would be buried on the WWE bench and not used properly. Well, to put it simply, he has probably been the MVP of the company this year. The new "face that runs the place" has exceeded all of our expectations and, most importantly, found a big fan in Vincent Kennedy McMahon.
AJ had his first WrestleMania moment in a rather non-descript match against Chris Jericho. The match was good, but you could see that the booking team was still trying to get a feel for Styles, and without a real hard story line behind it,the match was a little flat. However, as we fast forward 8 months, Styles is now at the top of his game in the company. Despite being a "heel" he is extremely over with the fan base, and his work is finally getting seen and appreciated week in and week out in the wrestling world's biggest company. This is like Michelangelo getting the Sistine Chapel gig after honing his craft at school in Florence.
It has been so cool to see AJ as the WWE World Champion. With all due respect to RAW and Kevin Owens, the WWE World Championship is still the number one title in the company, as it has all of the rich history behind it. Bruno, Hogan, Savage, Rock, Austin, etc. all were WWE World Champion. The Universal Championship is nice, but just pales a bit in comparison in my opinion. Now, as we enter the month of December and talk starts to begin about the Royal Rumble and WrestleMania, who will AJ Styles be up against at Wrestlemania 33? Also, will he still be champ? Let's take a look at some possible opponents (in no particular order) for AJ Styles in next year's WrestleMania to determine who makes the most sense.
Option 1: John Cena
It could be a battle to determine who really is "the face that runs the place". We have seen these two go at it already, but that's not a reason to give up completely on the idea of them facing each other again. I think there was some initial trepidation to see if these two could work well together given their completely different styles, however the matches proved to be very competitive and drew a ton of fan interest. They had an instant chemistry between them, and it catapulted AJ to the next level with the company being willing to trust him in a major program against Cena after a relatively quick amount of time.
The company has also benefited from the rewards of their initial feud with AJ proving he can be a top heel on the roster, who can also cut a very good promo. Both of those points were initial areas of concern by some within WWE management. I think that there is definite money and fan appeal in setting up for another clash between the two at WrestleMania. We have seen feuds rehashed multiple times over the course of time and giving Cena a title shot, to give him a chance to tie Ric Flair's record would make sense to happen at a 'Mania. Cena may still get a shot at the WWE World Championship at WrestleMania, but it may be against my second option for Styles
Option 2: The Undertaker
The dead man has made his presence felt again on the Smackdown roster and everything you hear is that he is not just showing up at Mania, but plans on doing several matches this time around. The early scuttlebutt has been 'Taker meeting Styles at the Royal Rumble for the World Championship. Some believe that Undertaker would win that match, become champ and then eventually face Cena at their long awaited showdown at next year's Mania with Cena capturing the belt, tying Ric Flair's record and possibly retiring the Undertaker from the ring. I am really hoping this is not the case.
To me, John Cena vs. The Undertaker is a match that doesn't need to be a championship match in order to drive fan interest. Just like Cena against The Rock take 2 didn't need to be a title match. When a match pits two of the biggest stars in the businesses history, titles are not necessary to help get the match over. Think of the legendary non-title matches Undertaker has had at Mania. The two against Shawn Michaels will go down as two of the greatest matches of all time and neither was for the strap. Fan interest alone, will make Cena vs. The Undertaker must see TV. By the way, speaking of Shawn Michaels against The Undertaker, anybody who has issues with Styles being a much smaller man in the ring, and still giving the fans a great match against 'Taker they need to look no further than the Deadman's battles against HBK. Despite being billed as 6'1", Michaels is right about the same height as AJ, and Styles' in ring work is comparable to Shawn's. Both guys have the ability to wrestle up to a larger opponent.
Option 3: The Miz
That's right The Miz. A guy who has totally transformed my opinion of him. This has been without a doubt The Miz' best year as a wrestler, as he has stepped up to become, not only Smackdown's number one heel, but in my opinion is the company's number one heel. At the start of the year we had the same old Miz. He was a guy who had us scratching our head as to why the company kept giving him a push. You may remember he had a match against AJ Styles earlier this year that resulted in him needing legit dental work after the match. But, after he gets repackaged with his real life wife Maryse, wins the IC belt from Zack Ryder the night after 'Mania and has a string of great matches with Dolph Ziggler, the Miz has parlayed himself into a legit top level performer in the company again.
A cool way to approach a Miz vs. Styles match would be to pull a trick out of the book of WrestleMania 6 when the World Champion Hulk Hogan, fought the Intercontinental Champion, The Ultimate Warrior. Let's be honest, doesn't it make sense that the IC champion would be the number one contender for the world title? After all, they hold the company's (or in this case show's) second most important belt. It could be a title vs. title match, or just have a stipulation that it's for the world championship and if The Miz wins then he vacates the IC belt.
There has never been a question of The Miz' mic skills. He has been one of the businesses best for quite some time. However, his in ring game has now become so much smoother in its presentation that the days of his in ring work not respected by the fans (including me) are behind him. I definitely think that The Miz and Styles have the ability to sell the fans on checking out a match between Smackdown's two top heels that will allow both of them to stay heels. The only question is, would the WWE allow it to happen?
Option 4: Shinsuke Nakamura
This is the option I am hoping for the most, and I am hoping for it to main event WrestleMania, for many reasons. To start with, Nakamura has a history with Styles from their days in New Japan. If you haven't seen any of their matches, I highly recommend that you do, especially their battle for the IWGP Intercontinental Championship at this past January's Wrestle Kingdom 10 show. It is a "match of the year" candidate.
Another great reason is that it would pit two of the greatest workers in the world over the past 5 years against each other, on the world's biggest stage, in front of an audience who is in desperate need of some fresh matches. If given 20 minutes to apply their craft, a Nakamura vs. Styles main event at WrestleMania could instantly go down as one of the greatest matches and moments the company will have ever had. One other thing that would be so cool about a Nakamura vs. Styles match-up as the main event would be seeing Nakamura's entrance in front of a sold out crowd in excess of 75,000 people at night. If you remember Sting's entrance at WrestleMania 31 lost a bit of it's luster due to it being during the daylight hours. If Nakamura's entrance at NXT Takeover Brooklyn 2 is any indication, I am drooling over what WWE could come up with for his entrance at 'Mania. In my dream booking scenario, Nakamura would enter the Royal Rumble as number 1, go through all other 29 opponents and win the Rumble to challenge Styles for the title. Also, if you read between the NXT tea leaves these days, you get the impression Shinsuke's arrival onto the WWE main roster is happening very soon.
As far as who is on my honorable mention list is concerned;
Dean Ambrose – We've seen this current feud go on maybe a bit too long, but I think it's only because of the lack of active every day depth on the Smackdown roster. I just don't see it happening at 'Mania.
Randy Orton – I think we see either a match between Randy and Bray Wyatt at 'Mania, or a Wyatt family tag team title match that results in Randy turning on Bray.
Dolph Ziggler – I more than think he deserves a chance at the title, and think he and Styles would have an unbelievable match, but Dolph just continues to get booked poorly not making him World Champion challenger material at the current time.
Samoa Joe – Another great wrestler who I'd love to see take on one of his closer friends in the business. He and AJ go way back. They have had a great in ring history, and their resume of matches over the years include multiple "match of the year" candidates. I just think that the current NXT plan for Joe is to stay on their roster until Bobby Roode becomes the heir apparent to take the NXT title either in San Antonio or Orlando.
If I had to give my percentages of who I think has the best chance to face Styles at WrestleMania, it would look like this:
Nakamura – 50%
John Cena – 20%
The Undertaker – 20%
The Miz – 10%
Whoever AJ Styles faces at WrestleMania is still a mystery. Will it be any of the wrestlers I have mentioned, possibly? Could it be a guy not even on the roster yet, say a Kurt Angle? That would be cool too. Whoever the Phenomenal One faces at next year's WrestleMania, we can almost rest assured we will not be disappointed.