The Other Turnbuckle: New Japan, ROH TV Review and WCPW's 64 Man World Cup by Hank McAllen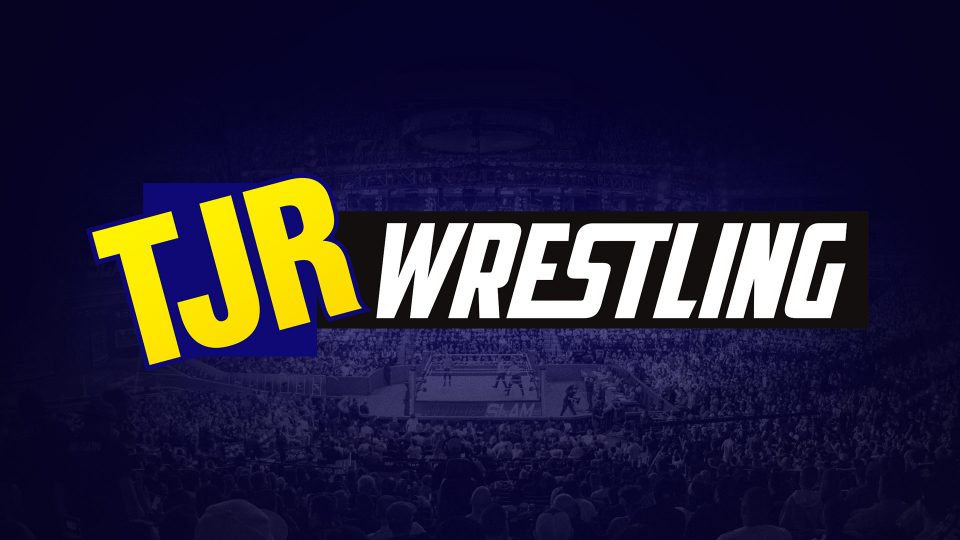 Hello one and all from "The Other Turnbuckle." There is so much exciting news to report from the world of professional wrestling. This week we check out what's happening in New Japan Pro Wrestling, while reviewing Ring of Honor's TV program from this week, and preview a brand new 64 man tournament that has been put together by What Culture Pro Wrestling.
Things continue to be on fire in New Japan Pro Wrestling these days. We are not even at the end of February, but NJPW has already given us seven match of the year level candidates, four of which were on one show, Wrestle Kingdom 11. The matches include; Hiromu Takahashi vs. Kushida for the IWGP Junior Heavyweight Championship (WK 11 1/4), Hirooki Goto vs. Katsuyori Shibata for the NEVER Openweight Championship (WK 11 1/4), Tetsuya Naito vs. Hiroshi Tanahashi for the IWGP Intercontinental Championship (WK 11 1/4), Kenny Omega vs. Kazuchika Okada for the IWGP Heavyweight Championship (WK 11 1/4), Kazuchika Okada vs. Minoru Suzuki for the IWGP Heavyweight Championship (New Beginning in Sapporo 2/5), Hiromu Takahashi vs. Dragon Lee for the IWGP Junior Heavyweight Title (New Beginning in Osaka, February 11) and Tetsuya Naito vs. Michael Elgin for IWGP Intercontinental Championship (New Beginning in Osaka, February 11).
It's amazing to see that the quality of matches have been superb so far for the company, and one can only wonder if they can keep up this pace throughout the year. I believe they can. Quite frankly, when your roster is stacked top to bottom with some of the greatest workers in the world, who have all stepped it up since the departures of Styles, Nakamura, Gallows and Anderson, the sky continues to be the limit for this company. New Japan has been able to successfully catapult Kenny Omega, Tetsuya Naito and Hiromu Takahashi to main event status over the past year. Takahashi's rise to prominence is very exciting in that he is only 27 years old. His aforementioned match against Dragon Lee (21 years old) featured two of the biggest young stars in the business, in one of the most stacked divisions in all of wrestling. Other names in the IWGP Junior Heavyweight division includes Will Ospreay, Kushida, and Ricochet. Seems to me some other companies can learn from New Japan on how to book guys who are not heavyweights. I think 2017 is shaping up to be a magical year for the number one company from the land of the rising sun.
https://www.youtube.com/watch?v=QOYSKnw4Bvg
Hilights of Takahashi vs. Dragon Lee IWGP Junior Heavyweight Title match
This weekend, New Japan continues in its collaboration with Ring of Honor by presenting a two night event called, Honor Rising, at Korakuen Hall. The shows take place on Sunday, February 26 and Monday, February 27. The show features the top talent from both companies and some amazing matches are scheduled each night. The Sunday show is headlined by the Briscoe Brothers taking on the leaders of the Bullet Club Adam Cole and Kenny Omega. The event is the first appearance of Omega since announcing he was coming back to New Japan for at least one more year. Another interesting match scheduled for Sunday is War Machine facing off against the Young Bucks in a match of brute force vs. speed.
The Monday night show's main event is an 8 man tag match pitting the Bullet Club (Cody Rhodes, Omega and the Young Bucks) versus Team Chaos (Jay Lethal, Mark Briscoe, Will Ospreay and Kazuchika Okada). Despite the amount of guys taking part in this match, one thing that separates New Japan from other companies is that they are able to make these multi man matches work, with plenty of high spots and giving the matches a significant amount of time. Other stars appearing in this two night event include; Dalton Castle, Kushida, Jushin Thunder Liger, Tiger Mask, Hirooki Goto and Hiroshi Tanahashi. It's looking like a fun couple of nights to say the least.
Remember folks, you can catch all of the New Japan action on their streaming service, NJPWWORLD.com. It contains content from over 40 years of wrestling and you get to see all of the major shows, including Wrestle Kingdom live. The cost of the service is 999 yen, which is $8.40 American and $9.60 Canadian. To me it's so worth the price.
RING OF HONOR
Speaking of Ring of Honor, on this week's weekly broadcast the show kicked off previewing the main event of the evening which was the finals of the "Decade of Excellence" tournament which featured, Jay Briscoe vs. Christopher Daniels. The winner of the match would become the number one contender for the ROH World Championship to face current champion Adam Cole at the March 10, 15th Anniversary show from Las Vegas. The big story here is that despite being a major player in Ring of Honor over the years, Daniels has never won the ROH Title.
The show, which originated from Center Stage in Atlanta, had an opening match of Silas Young vs. Bull James (aka Bull Dempsey from NXT). The match lasted about 8 minutes. Both competitors had a pretty good showing. Bull James pulled off a great tornado DDT on Young's tag team partner the Beer City Bruiser, who had accompanied Silas to the ring. However, Young, who is hailed as "The Last Real Man in Professional Wrestling" captured the win, by hitting James with his finisher "misery", which is a fireman's carry cutter. Impressive move to be done on a wrestler of James' size.
After the first match, there was a Bobby Fish promo for his upcoming ROH Championship match against Adam Cole at ROH's Manhattan Mayhem show on March 4th at the Hammerstein Ballroom in New Your City. Yours truly will be there to provide a full report.
The next match was a handicap match between Colt Cabana and Dalton Castle's "boys". This was a match that is part of the storyline leading up to a showdown between Cabana and Castle at the Manhattan Mayhem show. This is a feud that's been brewing for a while between the former tag team partners. Cabana pretty much dominated the entire match from start to finish. Colt got the victory in about 7 minutes.
The next match was the main event of the night, the finals of the "Decade of Excellence" tournament, Christopher Daniels vs. Jay Briscoe. These two ROH originals put on a heck of match. It amazes me how good Daniels continues to be at the age of 45. He is possibly the most underrated and underappreciated wrestler in the past 15 years. Both fought a very physical style with a stiff form of wrestling combined with just the right amount of aerial moves thrown in to make this a solid 3 ½ – 4 star match. Jay Briscoe did an excellent job in selling the effects of the heavy strikes he received from Daniels.
Each man kicked out of multiple pin attempts, but in the end, it took a Super Angel's Wings from the second rope to give Daniels the win and make him the new number one contender for Adam Cole's ROH Championship. The match time was approximately 20-25 minutes. Due to television breaks, it's hard to determine an actual match time.
What Culture Pro Wrestling
Coming off the heels of their successful True Destiny show on February 12, What Culture Professional Wrestling is now promoting what could be the premier wrestling tournament of the year, the 2017 Pro Wrestling World Cup. It is an unprecedented 64-man tournament in which there will be eight individual eight man preliminary single elimination tournaments held throughout the world. Two men from each of the preliminary tournaments will advance to the finals, which will be held over four days between August 23 through August 26. The tournament will kick off on March 21st in England.
It is a very cool concept as the eight preliminary brackets will each represent a country or portion of the world. Here are the brackets: USA, Canada, England, Mexico, Scotland, Germany, Japan and a Rest of The World grouping. I, for one, have been a huge advocate of tournament wrestling and seeing it take off lately is very exciting to me. It helps drive the point home that in professional wrestling, as in all other sports, results do in fact matter. It also helps drive fan interest in the matches, as every match has a do or die undertone.
Look at the success the company formerly known as the WWWF has had recently with the Cruiserweight Classic, the Dusty Rhodes Memorial Tag Team Tournament and the U.K. Tournament. Also, the Battle of Los Angeles has been a staple in the U.S. for several years now, bringing the best of the best to one of the most respected tournaments in the world. Let's also not forget the traditional New Japan tournaments; G1 Climax, World Tag League, New Japan Cup, Best of The Super Juniors, Super J-Cup and Super Jr. Tag Tournament. All are some of the company's biggest events each year. I'm hoping that this 64-man World Cup will be a traditional celebration we will see for years to come.
As of now, participants in four of the eight preliminary tournament for the WCPW World Cup have been announced:
March 21, England: Nick Aldis (aka Magnus), Zack Gibson, Jimmy Havoc, Martin Kirby, Will Ospreay, Rampage, Zack Sabre Jr. and Marty Scurll.
March 23, Scotland: Joe Coffey, Mark Coffey, Drew Galloway, Lewis Girvan, BT Gunn, Joe Hendry, Liam Thompson and Kenny Williams.
April 30, Mexico: El Hijo del Dos Caras, Caristico, Drago, Rey Fenix, El Ligero, Rey Mysterio Jr., Penta El 0m and Alberto El Patron.
July 2, Germany: Tarkan Aslan, Bad Bones, Axel Dieter Jr., Cash Money Erkan, Lucky Kid, Crazy Sexy Mike, Pascal Spalter and Juvenile X.
We will let you know who will be participating in the Canadian, Japanese, Rest of the World and U.S. tournaments as they are announced. All of the matches will be available for free on WCPW's YouTube channel. It is sure to be a memorable event.
Whew, what a busy week! Anyway, until we meet again next week, so long from the other turnbuckle!