The Other Turnbuckle: New Japan Cup, WCPW World Cup, ROH and Ranting on WWE/ROH Rumors – by Hank McAllen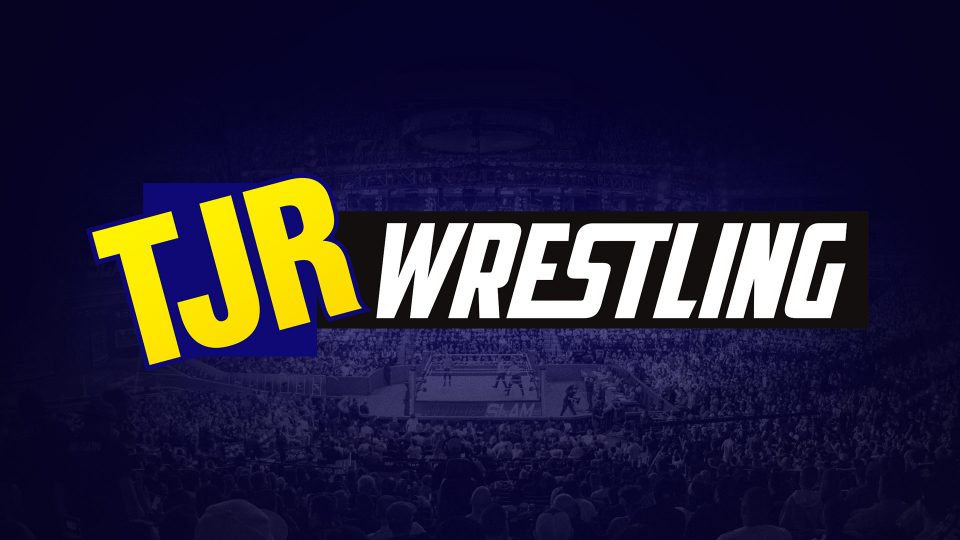 New Japan Pro Wrestling
Last week the 2017 New Japan Cup came to a close. It was an interesting tournament this year as it is clear that New Japan is trying to establish new talent on the roster. In the past, the New Japan Cup has been seen as the building block to a big year for a particular talent. Last year's winner, Tetsuya Naito, ended up being named wrestler of the year by Tokyo Sports. Other previous winners include Kota Ibushi, Shinsuke Nakamura and Kazuchika Okada. This year's winner was Katsuyori Shibata who defeated Bad Luck Fale and set up an IWGP title match against Kazuchika Okada at the Sakura Genesis show, on April 9th at the Tokyo Sumo Hall.
The tournament took on a special feel early as three heavy favorites, Hiroshi Tanahashi, Kenny Omega, and Michael Elgin all lost in the opening round. This allowed newer talent to step up and try to establish itself. One such talent was Evil. It's clear to see he is on a path to become one of the company's top heels. Another star that was given a chance to shine in this year's Cup was Juice Robinson. Juice (aka – CJ Parker from NXT) has greatly benefited from his time overseas. He is one of the young lions that is working up the ranks of NJPW and getting a first round win in this year's tournament, even though he eventually lost to Shibata in the second round, is still seen as a positive.
While the New Japan Cup overall this year was successful in bringing new faces to the forefront, it did lack in a number of top flight matches. Of the eight first round matches, only three I found to be strong (Omega vs. Tomohiro Ishii, Shibata vs. Minoru Suzuki and Tanahashi vs Evil matches). The rest of the tournament was highlighted by Ishii's other two matches and the Shibata vs. Bad Luck Fale finals match. Fale, who has had an inconsistent career at times in NJPW, brought his working boots to this tournament and made us remember how good he can be when he brings his A game.
The winner of this tournament, Shibata, is such a magnificent worker and at 37 doesn't seem to be slowing down. His age, to me plays a part, in why I think he will have a monster year in NJPW. I don't think you give an older guy a win like this, this early in the year, without major plans for him down the road. Another wrestler who I expect to have a big year in NJPW as a result of this year's Cup is Seiya Sanada, who has such an interesting look and reminds me of a younger Masahiro Chono. Sanada came to New Japan in 2016. The 29 year old, who was trained by the legendary Great Muta, has already beaten the likes of Hiroshi Tanahashi in last year's G-1 Climax tournament and has captured the NEVER Openweight 6 man tag team title.
Besides the Shibata vs Okada IWGP Championship match, the April 9, Sakura Genesis show features Hiromu Takahashi vs. Kushida for the IWGP Junio Championship, Hirooki Goto vs. Zack Sabre Jr. for the NEVER title, and Hiroyoshi Tenzan & Satoshi Kojima vs. War Machine for the IWGP tag team titles. Many other top stars from the New Japan roster will appear on the show in multi man matches, in what is shaping up to be a great card.
What Culture Pro Wrestling
What Culture's inaugural World Cup Tournament kicked off last week in England and Scotland. The England qualifier took place on Tuesday, March 21 at Harvey Hadden Sports Village in Nottingham. Results from the England bracket were as follows; in first round action, Will Ospreay defeated Martin Kirby, Rampage eliminated Nick Aldis, Zack Sabre Jr. bested Marty Scurll and Jimmy Havoc ousted Zack Gibson. Later that night in round two, Will Ospreay conquered Rampage, while Zack Zabre Jr. forced Jimmy Havoc to submit. The victories for Osprey and Sabre moved them into the grouping of 16 that will meet over a four day period between August 23 through August 26 to determine the initial winner of the What Culture World Cup.
Two days later the Scottish qualifier tournament took place at Motherwell Concert Hall And Theatre in Motherwell, North Lanarkshire, Scotland. First round action saw Kenny Williams upend Joe Henry, Joe Coffey defeating Liam Thompson, BT Gunn eliminating Lewis Girvan and Drew Galloway besting Mark Coffey. The second round took place later that night with Joe Coffey moving on to the sweet sixteen after he defeated Kenny Williams. Joining Coffer will be Drew Galloway who dashed the hopes of BT Gunn. So far the group of 16 is a rather impressive lot with Galloway, Coffey, Sabre and Ospreay all of whom could claim a legitimate chance at winning the cup.
The next set of matches in the WCPW World Cup will take place on Sunday April 30 at the Planet Ice Arena in Covenrty, England and will feature the stars of Mexico who will be battling it out to see who moves on to round of 16 in August. First round matches are as follows; Rey Mysterio vs. Alberto El Patron, Pentagon taking on his tag team partner and brother, Fenix, El Liger will face Drago, and Mexican legend Juventud Guerrera will be up against El Hijo Dos Caras. All four matches are of top quality, and if I had to pick 4 winners I'd go with Mysterio, Pentagon, El Liger and Juventud Guerrera. The match ups though are so even that having all other four wrestlers win wouldn't shock me.
RING OF HONOR
Last, but by no means least, we take a look at what's been happening in Ring of Honor. It's been a wild few weeks for the company. They reached highs and lows over the past three weeks and something tells me we are in for quite a ride in the near future.
To start with, coming off the heels of their huge Manhattan Mayhem show on March 4, six days later at ROH's 15th Anniversary show in Las Vegas we finally got to see Christopher Daniels win the ROH World Championship from Adam Cole. It was a great feel good story, and it was the second great moment ROH gave their fans within a week after the surprise of the Hardy's showing up and defeating the Young Bucks at Manhattan Mayhem. The night after the 15th Anniversary show at the next set of TV tapings, more cool things continued to happen as Adam Cole and the Young Bucks had a dispute in which the Bucks reminded Cole that Kenny Omega was the "real" leader of the Bullet Club. This caused many fans speculate that maybe Cole would face Omega at the April 1st Supercard of Honor XI show in Lakeland Florida next week. Unfortunately, that match will not be happening, but Cole will be in a title match against World Television Champion Marty Scurll which, on paper, points to being a great match.
Despite all of the recent great news in the ring at ROH, all of the good was dashed by the rumors that broke (from ProWrestlingSheet) stating the company formerly known as WWWF was in discussions with Sinclair Broadcasting Group to not only buy the ROH video library, but to buy ROH outright. TJRWrestling's own Kurt Zamora broke the news of the story to me Wednesday night in a text that started with the words, "Hope you're sitting down my friend". Now those words starting off a text chat mean one of either two things, either really good news or really bad news. When he texted me the news, I was devastated. I just couldn't believe it. Things seemed to be going better for ROH than it had ever been before. Their live shows have been selling out all over the place, the March 4 show I was at tee shirts and DVD's were selling out by the second, lines are out the door for their meet and greet sessions, and they just brought in the Hardys and Bubba Ray Dudley. It's not like ROH is a dying silly product like WCW had turned into. Quite frankly it doesn't make any sense.
ROH officials have gone on record as saying there is no truth to the rumor. That being said though there is an old saying, where there's smoke, there's fire. We've also heard that the ROH talent is upset about these rumors, and why wouldn't they be? Now granted, this could be someone who jumped the gun in the wrestling media world who got news from someone else who may have overheard that MeekMahon was looking to buy some of ROH's video library so they can obtain old matches of Daniel Bryan, Seth Rollins, Samoa Joe, AJ Styles and Austin Aries. Who knows? Maybe it's a story that has been built up for nothing and ROH legitimately isn't selling. I really hope that they don't sell to the Stamford conglomerate. If they do, it may the last straw for me being a fan of the business.
Let's look at the history over the past 20 years or so of every competitor to MeekMahon's throne as king of the wrestling world. The Monday Night Wars have been discussed to death, and we have all seen how the people in Stamford, still can't get enough of telling us how they buried WCW. As we all know too, ECW was brought back from the dead by the former WWWF only to be given their last rights in public by MeekMahon with a pathetic reboot of the product. Ya see Vinny boy wasn't able to do it back when ECW initially folded because WCW was still around. But why did ECW get rebooted at all back in 2006? Three letters, T-N-A. Yep, that's right TNA. We can all laugh at it now, but you see between 2004 and 2006 TNA was making a LOT of noise in the wrestling business, and no matter how many people may want to tell me that TNA at its peak was just a place for ex-WWE guys and guys they didn't want, I SERIOUSLY beg to differ. It was a talent laden roster of guys, a number of whom magically did end up working for Vince and have been some of his company's best workers over the past 12 months.
The roster was young, tough and GREAT in the ring. In 2006, the year ECW was rebooted, the TNA roster looked like this; AJ Styles, Samoa Joe, Christopher Daniels, Jay Lethal, Low Ki, Christian Cage, Alex Shelly, Chris Sabin, Petey Williams, Sabu, The Dudleys, Bobby Roode, Eric Young, Sting, Rhyno, America's Most Wanted, Sonjay Dutt, Abyss and Jeff Jarrett. Okay, now find me a weak link in that group. So it was with the rise of this stable of talent, appearing on sold out pay per views that this group was having its third consecutive year of continued growth and success. So what did Stamford do? Well they have to rule the wrestling world and nobody dare give anybody something they aren't, so out of a mild simmer of a threat from TNA they reboot ECW. This would give the Sports Entertainment fan base something different than what they usually see on RAW or Smackdown. We all know what happens from here. ECW sticks around just enough to see TNA start to lose some heat, take on too many big contracts and by by 2010 TNA has hit the skids and ECW is made a farce by Team McMahon, nothing remotely close to the brand that it was back in its heyday, and is put to sleep for good by the people in Titan Towers.
The former WWWF was feeling good about itself as it put TNA to rest in the scrap heap with both ECW and WCW (as well as the AWA, and every other territory they did back in the 1980's). With egos fully blown knowing that Dixie Carter, despite all of her efforts, would never be seen as a threat again, the evil empire seemed pretty confident that there would never be another possible threat to the throne. It seemed that way too, until a few years ago when Ring of Honor really started to develop some great in ring talent. They were starting to get a cult following of hardcore wrestling fans who cared more about the action in the ring, rather than a 20 minute failed promo, or comedy skit, or 10 woman divas matches. The Kings of Wrestling, The American Wolves, CM Punk, Tyler Black, Bryan Danielson, Kevin Steen, El Generico, and others were providing the fans with high impact matches that were a combination of the fast pace of ECW, without its over the top violence, and the old school approach of the NWA where a wrestler developed his reputation in the squared circle and not as a scripted promo machine.
It took a while to gain some steam, but when ROH really was picking up momentum in 2012 and starting to become more aggressive on tours and bringing in talent from overseas, low and behold what happens? NXT is born. NXT replaced FCW, which replaced OVW as team McMahon's developmental brand. However, now not only was NXT going to include a performance center for their talent, it was going to have a weekly show on the WWE (ok there I said the company's name) Network. New stars (who you thought WWE was developing) were going to be brought in and yet again give the Sports Entertainment fan what they don't get on RAW and Smackdown, a show where matches mean more than silly programming. As time has gone on, ROH has continued to build stars, while WWE tries to make you think NXT is creating stars. Oh, but boys and girls, this couldn't be further from the truth.
Ring of Honor has been growing and establishing working relationships with New Japan Pro Wrestling and Mexico's CMLL promotion. WWE gets established stars from around the world (Zayn, Neville, Aries, Owens, Nakamura, Balor, Samoa Joe, etc) and tries to make you believe that they are sent to the Performance Center to get them up to speed to become more polished for the WWE. What WWE is really using NXT for is as a competitor to ROH. They believe that if they give their fans matches like ROH is doing, and to give the wrestlers from ROH an alternative place to go, where financially they may make more on NXT than they will at ROH, nobody will watch ROH, let alone want to work there. Current rumors have circulated that former ROH alums Bobby Fish and Kyle O'Reilly, along with Adam Cole, could be signing NXT contracts in the near future. That's fine and I don't have a problem with guys leaving one company to go to another. My bigger problem is when a big fat whale refuses to let any other kind of fish try to survive in the ocean. It's just plain demoralizing as a fan.
Some have tried to tell me that if Ring of Honor is bought by WWE, that it would be a good thing. Really? I've been told that WWE would put the money into ROH that Sinclair hasn't and that giving it a slot on the Network would help in its exposure and TV product. Again I ask, really? I've been told that WWE would allow ROH to have its own niche market and would allow it to continue to grow. One more time, really? Finally I've heard it was just a matter of time, so why not let WWE buy them now while they are a hot product to only allow the wrestlers to have more stability in the company they work for. That one got a MAJOR "really" from me.
History has shown us what happens to competition that WWE buys. They get the rights to the company's name, which they will take endless shots at and bury every chance they get. They get the video library, which they cut to shreds and only show the fans certain matches of certain talent they now own and will NEVER let you see the best matches the old company had as they don't want you to know that WWE's in ring product is significantly inferior to the company's they just bought. Then they'll get the talent and peel off about 60-75% of that talent by either firing them or having them job out to lesser wrestlers in dark matches or house shows so that the wrestler becomes so unhappy they'll quit. The talent they do end up keeping will either go to NXT for 12-18 months wrestling in front of 400 fans except for the Takeover shows, or the talent will go to the main roster and will be booked poorly to show that the new guys coming in can't hold a candle to the Cena's of the world.
If WWE does in fact buy ROH, they will have ZERO interest in making ROH a product on their network. Also how many shows can you have (RAW, Smackdown, NXT, 205 Live already exist). The guys will be used to supplement an NXT roster that has lost Austin Aries and Samoa Joe in the recent weeks and is on the brink of losing Nakamura and The Revival to the main roster. Sales of NXT shows has hit a snag and WWE buying ROH will give them an instant infusion of top talent that will help spike attendance and fan interest. I just don't see any way WWE allows ROH to continue should they buy them. If they do, I just see it lasting no more than 6-10 months before they bury it like ECW.
As the company formerly known as WWWF gets ready for the week leading up to SportsEntertainmentMania 33, they are riding high knowing that their big week may lead to one person over the age of 40 possibly becoming a wrestling fan as they put on their annual carnival of part timers in marquee matches. I am hoping they will fail mightily in their pursuit of Ring of Honor. Competition is one of the things that makes our country great. We have laws that protect against conglomerates, and while MeekMahon will never say that he is trying to destroy any type of competition, he is. If ROH goes away, so do the deals with CMLL and New Japan. This means no more seeing the likes of Okada and Tanahashi here in the states on a rather frequent basis. New Japan is trying to get a stronger footprint in the US, but it will be difficult. Plus Vince has already hired a ton of Japanese stars over the past couple of years, since the success of Wrestle Kingdom 9 drew some eyes towards NJPW, and we can't have that now can we?
You see, my friends, it's because of all of this nonsense that if ROH goes away, it really leaves me with no legit alternatives here in the states as a wrestling fan. Evolve does a nice job, but I just don't see them ever reaching the level of ROH and if they do, we all know what will happen to them. Impact, I mean TNA, no wait I do mean Impact, just seems to still be a mess. I mean how seriously are you taking your product when you are more worried about a gimmick a guy has who has left your company (why did you ever let him leave?) rather than building your in ring product?
I love New Japan, but let's face it I don't live in Tokyo and any tours they are doing are on the West Coast, so while they are an option, logistically it is tough one to pursue. Then we have Pro Wrestling Guerrilla. While they may have the best in ring shows of the year, they are not a company with a legit TV deal and are strictly based in California. Then there's Lucha Underground. Nice Netflix deal, but tons of debt and again no touring so no emotional connection there for me either.
If ROH gets bought by WWE I'm a man without a country in the wrestling world. I know Vince McMahon could care less about me not watching his product since his pathetic Royal Rumble show. I'm not the market he wants (51 years old and wants wrestling more than the sports entertainment). He still gets my $10 a month because of all of the content he owns from the past that I like to look at from time to time. Nor do I care that he doesn't care about me. All I care about is having legit options to watch wrestling. By taking away ROH, he would be taking the last legit option to the throne I'd have.
Please Sinclair, do all of us pure wrestling fans a favor and DO NOT SELL ROH TO WWE. I'm sure you'll see the value of what you have if you give it the attention it deserves.