The Other Turnbuckle: A Look At The Other Players In Professional Wrestling by Hank McAllen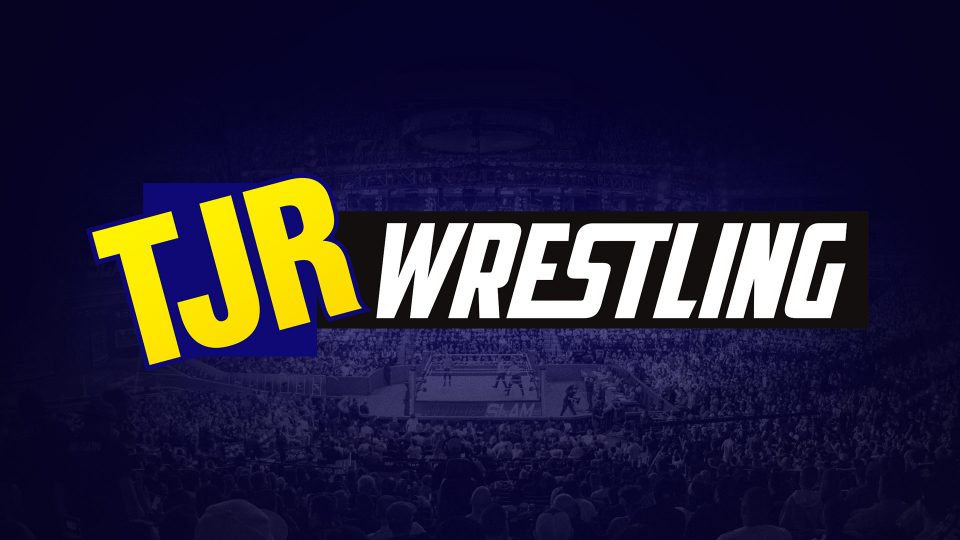 AJ Styles, Samoa Joe, Bobby Roode, Roderick Strong, Shinsuke Nakamura and Austin Aries have all burst onto the scene at the wrestling world's biggest promotion over the past 18 months. So many people, including myself, were happy to see them finally be seen on a bigger stage and make the money they have so richly deserved after putting in so many years into the business. What is puzzling to me, is when wrestling fans tell me that they have never seen these guys or heard of them prior to them showing up in Stamford.
When you look at the list of guys mentioned above all are over the age of 30 and most are pushing the big 4-0. So it tells me that most fans are only locked into one company. Now, more so than ever, there are so many sources for wrestling thanks to the internet and cable. The independent wrestling scene is hotter than ever and is the training ground for the likes of today's biggest stars. Believe it or not, AJ Styles appeared at my local high school just few years ago and had a great match against Paul Burchill in a mid card match in front of less than 300 people. It was also the night of the famous Hacksaw Jim Dugan vs Matt Borne shoot match. Sadly, many of these stars show up to the "big time" already having logged thousands of hours in the ring. While many now marvel at their in-ring ability at first glance, most of them had their best in ring performances long before heading to a performance center where their styles are changed and softened up.
Anyway, my weekly column will now be focusing on what's happening in some of the other companies around the world, as well as some independent news from time to time. That's why we are calling it "The Other Turnbuckle". We'll be looking at Ring of Honor, New Japan, What Culture, AAA and CMLL. We'll also peak into what's going on at House of Hardcore, Pro Wrestling Guerilla and other promotions. Folks, there is GREAT wrestling out there. Notice that I bolded the word wrestling. If you are looking for "sports entertainment" or reviews of programming that consists 50% of interviews, then this is the wrong place to be.
We start our new venture today speaking about the clear number two professional wrestling company in the United State, Ring of Honor. Celebrating their 15th year, ROH has been the launching pad for some of the biggest stars in wrestling. Besides Styles, Strong, Aries and Samoa Joe, ROH also was where CM Punk, Bryan Danielson (Daniel Bryan), Kevin Steen (Kevin Owens), El Generico (Sami Zayn) and Tyler Black (Seth Rollins) all found their initial taste of fame. Let's also not forget Claudio Castagnoli (Cesaro) as one half of The Kings of Wrestling with Chris Hero (Kassius Ohno). The current roster is chock full of major talent as well, that rivals the names just mentioned.
Today, when I think of ROH, one name jumps to the front. All together now….. ADAM COLE BAY-BAY!!! Yes sir the current ROH champion is one of the biggest names in all of wrestling. At 27 years of age, Cole is the perfect combination of out of ring charisma and in ring wrestling ability. He is the United States' leader of The Bullet Club, while Kenny Omega holds that distinction in New Japan. He is the only three-time world champion in ROH history and is currently in a feud with another great talent, Bobby Fish. The two are on a collision course to meet on March 4th in New York City at the Hammerstein Ballroom in ROH's next major live event, Manhattan Mayhem. Yours truly will be there that night and am looking forward to sharing the experience with you.
Other great singles talent on the Ring of Honor roster include the following; Jay Lethal, who in my opinion, is one of the most underrated wrestlers over the past decade. Lethal, who can play the face or heel role with equal conviction, is still only 31 years old and has plenty of main event years ahead of him. Dalton Castle is a wrestler who is making waves around the world as an androgynous wrestler who is accompanied by his feather waving "boys". Castle, who lived in basic obscurity just two years ago, is one of the up and coming stars in the industry. His in ring skills have seemed to improve over time as well as seen not only on ROH TV, but also in last year's Pro Wrestling Guerrilla's Battle of Los Angeles. Another wrestler making some noise in ROH, is "the star that left them in the dust", "The American Nightmare", Cody (Cody Rhodes). Cody has been burning up the indy scene over the past six months. While Cody isn't the exclusive property of ROH, he is a member of the Bullet Club and appeared on ROH's Final Battle PPV last December facing off against, Jay Lethal. The two will have a rematch at Ring of Honor's biggest event of the year, Supercard of Honor XI on April 1, in what is shaping up to be an amazing night of wrestling.
Tag Teams are also a staple of the Ring of Honor product. One of my favorite teams, over the past decade has been Alex Shelley and Chris Sabin, also known as The Motor City Machine Guns. Shelley and Sabin both had great singles careers in TNA, but found their niche in being able take on the likes of any team in the world. The ROH tag team stable also includes the Briscoe Brothers. They are the most decorated tag team in ROH history. Mark and Jay have held the titles eight times! They have fought a who's who of tag teams during their ROH tenure. Whether it was the American Wolves, the early wars with CM Punk and Colt Cabana, The Kings of Wrestling or Wrestling's Greatest Tag Team (Haas and Benjamin) the Briscoe's have shown the ability to have great matches with teams of any size or style.
Maybe the most popular tag team that calls ROH home is The Young Bucks (Matt and Nick Jackson). The Young Bucks popularity in the world right now is rivaled only by The New Day's. They are members of the Bullet Club and can be seen defending their ROH Tag Team titles either here across the 50 states or overseas in Japan as part of the collaboration between ROH and New Japan. Whether they are hosting a super kick party in the ring, or are in the corner of one of their fellow Bullet Club members, the Jackson brothers are always worth the price of admission. On the aforementioned Supercard of Honor XI show, The Young Bucks will be taking on The Hardys, in what will be one of the most anticipated tag team matches of the year!
Ring of Honor's roster is comprised of incredibly gifted young talent such as Lio Rush, Adam Page and Jonathan Gresham, seasoned veterans like Kenny King and Delirious and established stars Christopher Daniels and Frankie Kazarian, providing a perfect blend of experience and youth. ROH has also been invaded by two of the best talents from the other side of the pond. Current Television Champion Marty Scrull captured the championship from fellow Englishman Will Ospreay last November. The two are featured on upcoming ROH cards providing American fans with some of the wide variety of wrestling styles that Ring of Honor has to offer.
What makes Ring of Honor unlike any other American based company, are their international agreements with New Japan Pro Wrestling and Consejo Mundial de Lucha Libre (CMLL) based in Mexico. This allows ROH to expand their coverage, while also deepening their roster when travelling to some of their bigger venues. Ring of Honor talent has been seen on the recent NJPW Wrestle Kingdom shows, while wrestlers such as Kazuchika Okada have appeared in the States. It was at an ROH show that I saw both Okada and Shinsuke Nakamura live for the first time. To say they stole the show would be an understatement, but it also allowed me to start to become familiar with the Adam Cole's and Dalton Castle's of the world.
All indications are pointing to an amazing April 1, Supercard of Honor XI show, which will feature stars from all three promotions. I highly recommend that if you haven't added Ring of Honor to your weekly dose of wrestling viewing, you start to do so. I also realize that they may not be on your local cable provider, but that doesn't mean you can't see their weekly programming, which is available via the FITE TV app, which is easy to navigate. You can also check out archived episodes of ROH TV programming on http://rohwrestling.com/tv
The hope in 2017 is that Ring of Honor will continue to grow and be able to keep their biggest stars from defecting to greener pastures. Personally, I am hoping that Cody is in the ear of Adam Cole saying something to the effect of "all that glimmers is not gold Bay-Bay." As Cole's contract is up soon and it's been rumored that he may be recruited to go elsewhere. If he does, then so be it. As I mentioned at the top of this article, Ring of Honor has launched the careers of some of the biggest wrestling stars in the world. Yet, despite defections, they have defied the odds and continued to push forward. Here's hoping they stay the course.
That's it for this week. Until we meet again next week, so long from the other turnbuckle!