TJR: Reacting to Triple H Running WWE Creative Following Vince McMahon's Retirement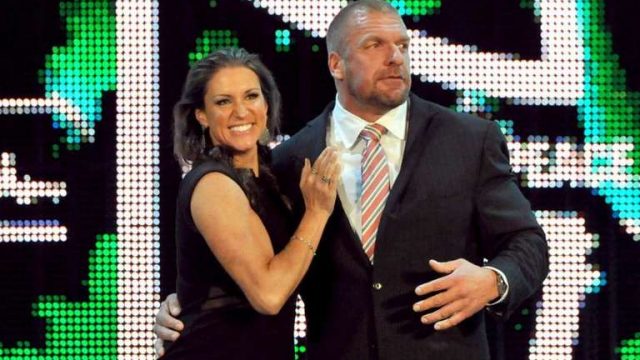 It's weird just writing the title of this column. Obviously, as wrestling fans, we knew that some day Stephanie McMahon and her husband Triple H would be the ones running WWE when Vince McMahon stepped aside.
However, how many of us thought that it would happen in 2022 just a month before Vince turns 77 years old? I know 77 years old isn't a young age, but Vince is in great shape and most people assumed that he'd "die in the chair" or at least go on a few more years.
The circumstances surrounding Vince McMahon's retirement as WWE Chairman and CEO are because of reports that he paid off numerous women over the last 20 years or so. This morning, there was a report that WWE has to reissue financial reports after "unrecorded" Vince McMahon expenses.
Here's a sampling from our news post about that:
WWE have disclosed via a SEC filing that they have made a "preliminary determination" regarding payments made between 2006 and 2022 that should have been recorded as business expenses. The payments were for a total of $14.6 million.

It is unclear as to whether these payments are related to the alleged $12 million dollars McMahon paid in "hush money" to multiple women highlighted by the Wall Street Journal.

As a result, WWE will reissue financial statements for 2019, 2020, and 2021, as well as Q1 of 2022. The company will aim to publicly revise these statements by August 9th.
In other words, it's money Vince McMahon used to pay off women that he had sexual relationships with aka "hush money" as we like to call it. This could get Vince into some legal trouble, but it's also likely why he chose to retire last Friday at 4:05pm ET right after the stock market closed and less than four hours before last week's Smackdown took place. Now that Vince is out of the picture, stockholders won't be angry about this because he has moved on and they can focus on the future. Also, these payments by Vince being unreported is the kind of thing that is going to keep him away for good. There's no coming back from this according to Dave Meltzer, among others.
The main purpose of this column is to focus on Triple H in his new job as head of WWE Creative as well as the guy running WWE Talent Relations, just like he has done for most of the last decade (minus the last two years). I know his real name is Paul Levesque, but I'll stick to calling him Triple H or Hunter like I've done for the last two decades or so. Hunter's wife Stephanie McMahon is the Chairwoman of WWE along with the Co-CEO role she shares with Nick Khan, who was the WWE President the last few years.
Early Thoughts on WWE Creative Now That Triple H Is In Charge
Tonight's Raw is from a sold out Madison Square Garden in front of some vocal New York City fans that will be well aware of the news that Triple H is in charge now. It was reported by Dave Meltzer of the Wrestling Observer, that "the current system will remain in place with a writing team as Bruce Prichard will head things up and report to Levesque. This dynamic was in place last Friday for SmackDown." I don't know how long Bruce will be in that role, but he's still there for now.
The one thing that I keep saying (and agreeing when others say it) is that there aren't going to be sudden change. You're not going to see certain losing every match while being replaced by new people. It's not going to be like that. I do think they'll probably do a better job of having match finishes that are better than what we are used to seeing on Raw and Smackdown in recent months. Vince and company were way too reliant on bullshit disqualification or countout finishes multiple times per show. I think they need to cut back on that. I hope there are less rematches too because there's a lot of repetitiveness on WWE shows.
I think a lot of people that follow WWE were big fans of Triple H's version of NXT from 2012 until they moved in a different direction in September 2021. It was nearly a decade of content there with Triple H as the main guy in charge. I think NXT's peak run was around early 2015 until late 2019 right before the pandemic hit and then they lost the fans that really help make NXT feel special. That NXT "black and gold" product was different than Raw or Smackdown because of the heavy focus on in-ring action. From a storyline standpoint, it was also very entertaining.
If I think of any WWE storyline in the 2010s decade, my favorite might have been the one between Johnny Gargano and Tommaso Ciampa. They were nobodies in NXT, then they became a regular tag team known as #DIY and then they became tag team champions that were also having some of the best matches on the show. As is often the case with long term tag teams in wrestling, Ciampa got jealous of Gargano, Ciampa turned heel and they had an epic rivalry after that. It wasn't just about the matches. They did do good promos, they did have strong non-wrestling segments and the fans were into it so much. Yes, we should credit the performers for a lot of it, but the booking deserves a lot of praise as well. The fans didn't care that they were 5'9" and 190 pounds. We cared about the story that went along with the action.
I can think of many other NXT feuds that deserve a lot of praise like Sasha Banks-Bayley having arguably the best women's feud on any WWE brand ever. Go back further to how well Kevin Owens was booked when he turned on best friend Sami Zayn on the same night when Sami finally won the NXT Title. It was incredible. Then I think about how well the Undisputed Era was booked for several years as kind of an anchor for the brand and then others benefitted from that.
The reason the "Women's Evolution" happened in the mid-2010s on Raw/Smackdown is because it was already happening earlier in NXT. Hunter wanted to push women's wrestling more and I'm sure his wife Stephanie McMahon is going to be supportive of that.
Bringing Back Former WWE Superstars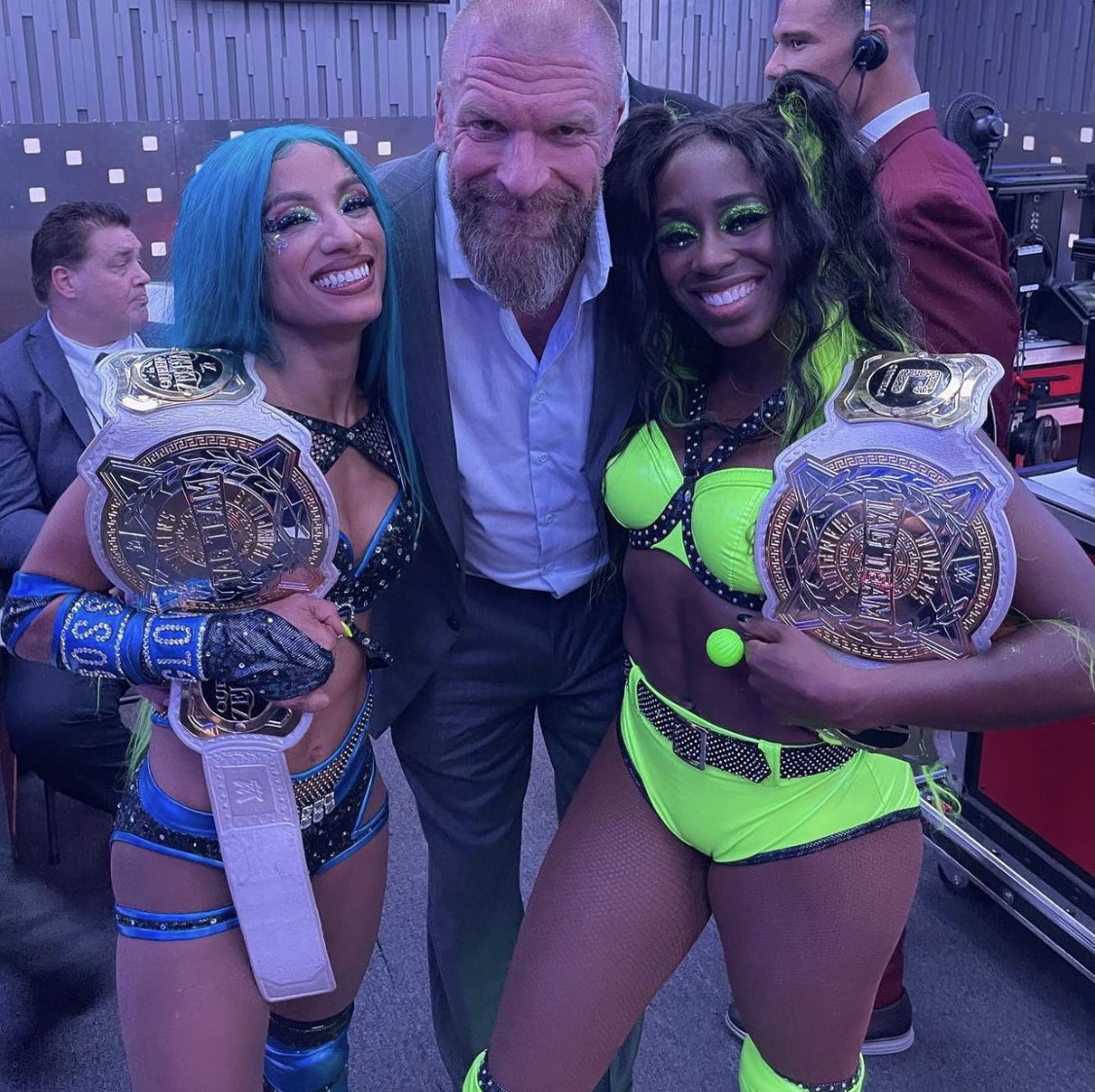 A popular question that comes up with this news is what happens to some former WWE superstars? Are they going to be coming back now that Vince is out and Hunter's in control? At this point we don't really know, but let's look at a few names that are free agents as far as we know.
Sasha Banks – Is she gone from WWE? I assume so. I think she liked Vince for a long time, but when she was a Women's Tag Team Champion there was a lot of frustration because Vince's creative team didn't seem to care enough to focus on them. Perhaps it will be different now with Triple H in charge and Stephanie possibly making it a priority to focus on women's wrestling even more. I think it's a possibility she might come back some day, but I also think she is interested in doing other things like acting in movies or TV shows and she might be better off being away from WWE while she pursues that. Let's also remember that her husband Mikaze works for WWE backstage as a designer, so she might want to keep working for the same place that employs her husband. I think Banks is an incredible talent. I hope she returns some day.
Naomi – It's a similar situation to Banks. I think of the two, she's more likely to return in part because her husband Jimmy Uso is such a big part of WWE. I think Naomi was frustrated by the lack of attention the Women's Tag Team division got and now that there's been a change, she might be open to coming back if there's an offer for her to return. I hope so.
Bray Wyatt – I hope he comes back as the original Bray Wyatt character rather than The Fiend. The origins of that character go back to Triple H's days running things, so I think there's likely a fondness there. Bray has had time for his body and mind to rest from when he was wrestling a heavy schedule. Perhaps he'll be fresh again if he comes back.
Johnny Gargano – I think Gargano was the best performer in NXT history, but then his contract expired, he had a baby boy with his wife Candice LeRae (also a free agent) and he's been a doting dad at home. With Vince in charge, maybe he wouldn't have got a shot on Raw or Smackdown due to being a shorter guy. I think with Triple H in charge, he's going to get a lot of chances to show how talented he is. I hope signs with WWE soon.
Karrion (Killer) Kross with Scarlett – The husband and wife couple never should have been cut when they were, but for some reason WWE felt the need to cut them loose. Kross was booked in a dominant way in NXT, then he had a goofy look on Raw and they took Scarlett away from him. Why? She's gorgeous and talented. Perhaps they'll be back with Triple H running things.
Braun Strowman – When the big man was released I was surprised because he was a main event talent for WWE, but I guess they felt like they did all they could with him. Perhaps he could come back some day. I just think he's happy being free and being part of the Control Your Narrative group even though it's not like that is a big wrestling promotion right now.
There are probably others worth mentioning (especially office people that Triple H liked that were released), but I wanted to focus on that group because I think there are a few intriguing names there.
Simple Changes I Would Like To See
These are some simple things that I want to see changed now that Vince isn't around. I'll go point form style for this.
* Name changes. I think Riddle should be Matt Riddle again while Theory could definitely from having the name "Austin" back as a first name. Ciampa should get "Tommaso" back as well. There are some others too. I get why Vince changed some names when NXT talent went to Raw and Smackdown, but I think some of the names being shortened were bad, so let's see some of these people get their names back.
* Saying "hospital" instead of "local medical facility." I always thought it was goofy how they would refuse to refuse to say hospital. Fans know that in their cities they live in, there's a big building with a giant "H" on it. We call it a hospital. WWE should say that too.
* It's okay to say "belt" when talking about a championship. I know the old Vince McMahon story that "you use a belt to keep your pants up" and that a championship should be called that or a title. However, I think it's okay to say "belt" sometimes too.
* Give talent more freedom with their promos. I understand that the changes taking place will not be drastic. There are still dozens of writers in WWE that help write the promos that the talent says on television. Some wrestlers get more leeway in what they can say. I'm here to say that most of them should get more freedom. Nobody knows the characters better than the talents themselves.
* Saying "fans" when referring to the WWE Universe is perfectly acceptable. I understand that WWE loves branding everything, including the term "WWE Universe" to name their fans. I just think it's okay to say the fans or the crowd or the audience or anything like that.
* It's okay to say "wrestling" instead of "sports entertainment" all the time. Nobody is going to be offended.
I could go on and on, but that's what comes to mind for now. I might even add to this throughout the day as I think of more things. At least we could get the return of Triple H pointing photos again!
In Closing
I always thought Vince McMahon's retirement would lead to more "thank you Vince" chants than what we saw on Smackdown. I just don't know if I could write a "thank you" article for a man that treated women like objects, used them for his personal needs and then paid them a significant amount of money to be quiet. It's awful behavior by a man that abused his power and financial situation for personal reasons. Yes, I respect what Vince did in building WWE and providing us four decades of entertainment. I am grateful for it, believe me. However, he has left his business in a way that has tarnished his legacy. Instead of celebrating what he did in WWE, we are left to wonder why he did what he did? It's a case of a man letting power take over while showing that money was more important than anything else in his case, even integrity.
I'm excited and optimistic about the future. As somebody that watches all of WWE's main shows and writes detailed reviews as well, I'm going into this with optimism. I have been telling friends that sometimes reviewing WWE shows of late feels so repetitive and it's hard to get excited about things. However, now I feel energized a bit and hoping that there are good things to look forward to. It could be a very interesting SummerSlam week, my friends.
Good luck to Stephanie, Triple H, Nick and the team moving forward. As always, I'll be watching and writing. I'm optimistic about things moving forward. I look forward to tonight's Raw from MSG and as always, I'll review it on TJRWrestling.
===
Thanks for reading. Please check out my reviews of every WWE PPV ever listed in order. Go Toronto Blue Jays. My contact info is below.
John Canton
Email mrjohncanton@gmail.com
Twitter @johnreport