TLC – The Careers of The Hardys, Edge & Christian and The Dudleyz Today
TLC. Tables, Ladders, and Chairs. A match that was synonymous with three teams and six men. During the rivalry between The Hardy Boyz, Dudley Boys, and Edge and Christian, each of these men made a difference in these matches and created history. But as times change, so do the careers of all involved.
Eventually, the Hardys and Edge & Christian went on singles runs, and each of them held World Titles. Yes, despite what some may think, Matt Hardy holding the ECW Heavyweight Championship was still a valuable title for the ECW brand. That said, The Dudleys would eventually leave the WWE, and in TNA/IMPACT, wrestling would achieve tag team, and Bubba Ray, in particular, would achieve singles success.
But nearly a quarter century after they feuded with each other, these men continue to make a difference in wrestling. The extent that they are will vary, but their contributions to wrestling can still be felt in one way, shape, or form. While it may not necessarily be tag team wrestling that these men are making a difference, it's what they are doing to the product that shouldn't be lost on wrestling fans today.
TLC – The Careers of The Hardys, Edge & Christian, and The Dudleyz Today

D-Von Dudley – Passing Down The Tables
The first two men that we should look at in their careers today are the ones of D'Von and Bubba Ray Dudley. For D'Von, while for all intents and purposes is retired, his value can be seen in that behind the scenes. As a producer and voice to help navigate talent, D'Von has been active in helping talent during his time as an agent in the WWE to work through their matches and prepare for what is to come. Over the last year, D-Von left his behind-the-scenes role in WWE where he was involved with NXT after being on the main roster as well.
Add to that two of D'Von's four sons are actively involved in wrestling. The duo is actively training and developing as a tag team first with Team 3D Wrestling Academy. Terrence and Terrell, TNT have competed for AEW and worked in various onscreen roles in the WWE as well.
Bubba Ray Dudley aka Bully Ray – Still making an IMPACT
The other Dudley didn't just have a prominent tag team career but continued to tell stories as a singles wrestler as well. Bubba Ray Dudley or Bully Ray had the distinction of holding titles in not just one, not two, not three, but four different promotions. Fans are well aware of Bully Ray's success in ECW and the WWE. In both promotions, he and Devon became among the most decorated, if not the most decorated, tag team wrestlers of all time.
But after he and Devon left the WWE, it was while they were in TNA/IMPACT Wrestling that their careers didn't just achieve flourish as Team 3D, but they were notable singles wrestlers. Bubba Ray would emerge as Bully Ray, and he would feud with Hulk Hogan and hold the TNA World Heavyweight Championship.
When we add to that, after he and Devon went their separate ways and left TNA/IMPACT, Bully Ray would join Ring of Honor. At one point, alongside Mark and Jay Briscoe, Bully Ray would be ROH Six-Man Tag Team Champions. Today, Bully Ray is still telling stories as part of IMPACT Wrestling while also being a regular co-host on the popular Busted Open radio show on Sirius XM. He is as important to the industry today as he ever was.
Matt Hardy – Refusing To Be Broken
One-half of Team Extreme, Matt Hardy has worked over the last quarter century to create not only a character but brought into it an entire series of characters when it seemed his value may have been lost. As a member of the TLC series of matches, Matt Hardy did more than 'tag in Jeff.' His version 2.0 character, feuds with MVP, time in Ring of Honor, and creation of the Broken Universe spoke to countless wrestling fans. He's earned championships and worked with the likes of Bray Wyatt as part of the Deleters of Worlds during his return to the WWE. But in always believing in himself, Hardy would leave the WWE and join All Elite Wrestling.
In doing that, he brought with him his Broken universe. He immediately was thrust into a feud against The Elite. But while it didn't quite have the impact we would have hoped, it isn't to say his importance was any less significant. He created the Matt Hardy Office and, in doing so, took the likes of The Butcher and the Blade, TH2, and Private Party.
While the character didn't provide the innovation and cult following that the Broken Universe did, Hardy's role would become different. What is important to remember about Hardy is that he has been a leader, a follower, and a mentor but, most importantly, relevant despite what some will argue that his time isn't through yet.
Jeff Hardy – Creating Enigmatic Memories
For the younger Hardy, the charismatic enigma Jeff Hardy has unquestionably had his ups and downs throughout his career. Whether it was a singles star or a tag team champion, Jeff Hardy has remained over. After TLC, Jeff Hardy would embark on a singles career in the WWE. He was successful during that time. Whether it was his battles against Rob Van Dam or CM Punk, Jeff Hardy was valued. Fans enjoyed his time alongside his brother Matt, but they loved his unique style of wrestling.
When he left the WWE, he would create a whole new career for himself as part of TNA/IMPACT Wrestling. Yes, he would team with his brother Matt in IMPACT, but it was also his alliance with Hulk Hogan and Eric Bischoff. It was his feud with Sting and his creation of the Willow character that also showed Jeff Hardy's creativity too. And Jeff, too, became a part of the Broken Universe as 'Brother Nero', joining his brother Matt and finding a new persona to which he could maintain his value in his career.
Jeff and Matt also has a chance to finally face The Young Bucks, another brother tandem to which they were often compared to on the same weekend that the Hardy's would make their return to the WWE at WrestleMania. After Jeff has a brief singles run after Matt left the WWE, he captured the United States championship and, too, would join All Elite Wrestling. After facing legal issues, Jeff hopes to have one last run in him before his career is over.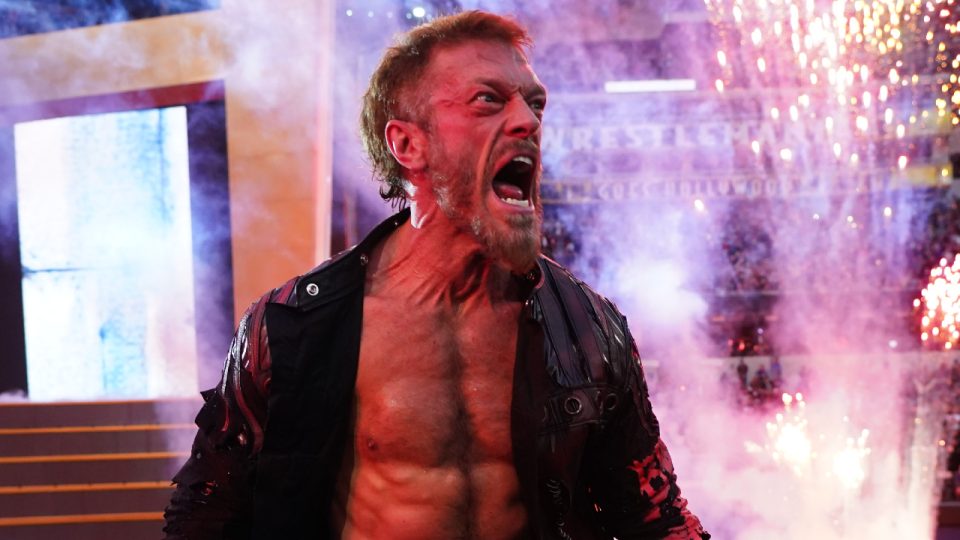 Edge – Rekindling A Rated-R Career
You think you know him? As one-half of the tandems Edge and Christian, the Rated R Superstar was not only a successful tag team wrestler but blazed a singles career trail that the Newmarket, Ontario native stands to this day. He had some of the most memorable matches and feuds of his career during his time in the WWE. Fans will recall his battles with John Cena and his bloody feud with Mick Foley. We had seen him embroiled in a feud that blurred the lines between fiction and reality when he battled rival Matt Hardy.
After retaining his WWE Championship after defeating Alberto Del Rio at WrestleMania, Edge would announce he would have to retire effective immediately in 2011. It would be nine years before Edge would step into the ring again. After suffering what was a career-ending neck injury, Edge would return at the 2020 Royal Rumble. He brought with his return to the ring a rush from a fanbase that had missed him greatly.
A return to the ring saw him face the likes of Daniel Bryan (Bryan Danielson), Seth Rollins, Roman Reigns, and AJ Styles. These were the matches that we never knew he would have had, considering his career ended nine years earlier. He would also create The Judgment Day, whom he would later feud upon his return to the ring. Thankfully, he's been able to resume his career and he will be able to end his career on his terms.
Christian – Unlocking His Cage
The final member of the historic TLC matches is of course, Christian. Known today for his time in All Elite Wrestling as Christian Cage, Christian, much like his childhood friend and former tag team partner Edge, his career also ended nearly a decade earlier. While he suffered due to concussions, Christian walked away from the ring after capturing singles championships, including being a World Champion in the WWE. But after his career had come to an end, Christian and Edge would work together in acting and podcast roles together. It still showed that Christian was as passionate about performing even after his career was over as Edge was.
But after being cleared to return to the ring as part of the Royal Rumble in 2021, Christian would then return to the ring. But he would do so not for the WWE but rather for All Elite Wrestling. It has been with AEW that we have seen the heel character within Christian really flourish. It says a lot about him and how good he has been at being bad. Christian has proven that at nearly 50 years of age, he can convey his character on screen in a way that those younger than him should be looking up to.
In looking over the careers of all six men to this day, they have all had success to varying degrees even today. While many will argue the impact they are making today, some may feel Bully Ray, Christian, and Edge are making as many headlines today wherever they are competing today as they ever were. Just think, if these men didn't make history a quarter of a century ago, then who knows if they would continue to create memories today?
Follow me on Twitter @TheMarcMadison or @ProWrestlingPST