TJRWrestling WWE Roadblock: End of the Line 2016 Preview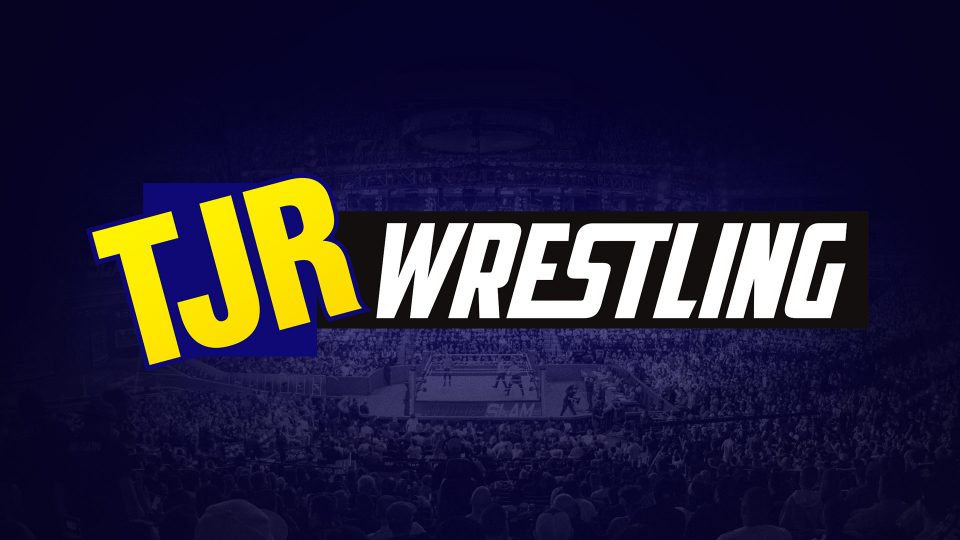 John: Welcome to the TJRWrestling WWE Roadblock: End of the Line preview. The Monday Night Raw branded show is taking place this Sunday, December 18 in Pittsburgh, PA.
This is the third WWE PPV in 28 days, which could make some people sick of WWE. Let's tough it out together and take a closer look at Roadbock…End of the Line. There are seven matches advertised for the show including the Kickoff Show match. I don't think they are going to add anything else, but it's possible.
Joining me for the preview are Kurt Zamora, Matty J. Douglas and Mike Holland.
(Note: All graphics are from WWE.com. The banner is courtesy of our friend Melo Man.)
If you like what you see here and like what we do at TJRWrestling.net daily, please purchase one of our seven available shirts available at http://www.prowrestlingtees.com/tjrwrestling right now. We would really appreciate it. Thank you!
Big Cass vs. Rusev (Kickoff Match)
Kurt: I'm all for any storyline that gives us an excuse to see Lana in lingerie or anything of the sort. So for that, kudos to the writing team. They don't get complimented enough. That being said, poor Rusev has gone from being a dominant US Champion, to Roman Reigns' punching bag, to now the kickoff show. Not a good trend for him. Does anyone else think that he needs a face turn? I mean in the last 4 months, what has he done that was considered evil? All he's done is defend his wife's honor, but we're supposed to boo him? You know what, I'm taking back that complement to the writing team.
It's obvious that WWE has big plans for Cass as a singles star down the line, so this is a way to dip their foot in the water with him. I would expect a battle between these two, but then an emphatic win for Big Cass. Maybe then, he and Enzo can finally go after the Tag Titles.
Prediction: Big Cass
Matt: One day I'm going to write a piece about Rusev, entitled "The Most Babyface Heel In WWE History", because that is what he is. The list of things that he's done in his career that are legitimately villainous is very small. He came in as a man proud of his soon to be wife's home country, and represented them in the WWE by being successful and espousing their virtues.
Recently he's been vilified for simply standing up to assholes that disrespect his wife and their marriage. Roman Reigns deserved to get beat up by Rusev for the things he said about his wife, and if you're telling me that Enzo was having second thoughts about sleeping with the man's wife, those second thoughts don't do much when I catch you in the room with your pants down having tried to sleep with my wife (not to mention the lewd comments and gestures he had been making toward her for weeks).
I get that Cass wants to stand up for his buddy, but the truth is, he was kind of a scumbag that deserved the thorough thrashing he received (shout out to Jack Gallagher), and I'm pretty much rooting for Rusev because he's not wrong.
Winner: Rusev (because at his core, he is a chivalrous man)
Mike: I found it interesting that this was relegated to the pre-show, but I suppose as a vehicle to drive eyeballs before the big show you could do worse. This would be one of those feuds in which if you attempted to explain it to a non-wrestling fan, you would get absolutely nowhere fast. (Not that I am suggesting discourse with those heathens, mind you, but it's been known to occur.) The build to this match has been as transparent as Lana's accent, with Enzo's attempts to woo Mrs. Bulgarian Brute falling on deaf ears. WWE's complete and utter inability to take advantage of how impossibly over Enzo & Cass are remain one of the biggest unsolved mysteries of 2016.
I'm sure you remember the random catapulting of Big Cass into the Universal Title picture not so long ago, and with Vince's jones for big boys there can be no doubt he's headed to the promised land again. Enzo's ability to cut a promo will serve him well as a cornerman, and can there be any doubt he shows up here to claim vengeance on the Communist Chia pet? Rusev's grown a bit stale, so I think Cass gets the duke.
Winner: Big Cass
John: Do you remember the flop that was the League of Nations earlier in the year? Rusev was a part of that group looking like an idiot most of the time just like the others he was with. Shortly after the group disbanded, Rusev was booked like a monster heel again as he won the US Title and then had that unfortunate feud with Roman Reigns that led to multiple losses. Now the poor guy is working the Kickoff Match against a tag team wrestler because Big Cass' buddy fell for a trap like an idiot.
I'm going with a Rusev win after Enzo shows up, accidentally costs his big buddy and Lana does something to help her husband get the win. Rusev shouldn't lose to the tag team wrestler even though he's seven feet tall with a brighter main event future than him.
Winner: Rusev
Cruiserweight Championship: Rich Swann vs. Brian Kendrick vs. TJ Perkins
Kurt: TJ Perkins won the Cruiserweight Title on September 14th. In three shorts months, we're already on our third champion. Not exactly a recipe for success. The brand is nothing more than a bunch of guys thrown together in random matches. I hope this doesn't tarnish the image of the CWC, as that was truly one of WWE's best productions EVER. However, when you read the latest report from PWInsider that says 205 Live is strictly Vince & Kevin Dunn with no HHH, it all makes sense.
As for this match, I would really like to hope that Vince realizes that they've got the belt on the most charismatic guy in the division, so let him have a lengthy run with it and see if he can get over strongly. I'm sure if given 12 minutes or so, they'll have a good match, but I don't know if that really means anything in the long run. It's a shame.
Prediction: Rich Swann retains
Matt: I wish that I cared more about these cruiserweight characters, but because they give me very little reason to on Raw, and I don't have the time to watch 205 Live on a weekly basis, I don't. All their characters are rather one note, especially these three. Rich Swann dances, Brian Kendrick is paranoid, and TJ Perkins likes video games. As a man that desires narrative stimulation and character growth, these guys are as repellant as anything on TV for me right now. They have good matches though.
Winner and Still Cruiserweight Champion: Rich Swann (because flipping the title at this point is excessive)
Mike: World Wrestling Entertainment initially failed to capitalize on the immense success of the CWC, but I will say they've improved the scene a bit of late by taking time to dig into the characters in this division and treating it like it's not filler. Imagine that! While the story behind the success of TJ Perkins was quite captivating, he was bland as hell as the champion. Brian Kendrick has proven a suitable foil, and now Rich Swann has vaulted into the limelight with victories over both men and a teased romance with Alicia Fox. With the varied offenses of these three, there can be little doubt this match has the potential to be very solid indeed.
The cruiser division still needs some shaping up, and the first order of business should be credibility. Flipping the title too many times risks making your fans feel like it's no big deal, and once that ship has sailed it will never effectively return to harbor. Kendrick and Perkins seem like they have more story to tell with each other, and Swann has the charisma to get even more of the fanbase behind him. I don't see him dropping the strap before he's even really had a chance to get started with it.
Winner (and STILL Cruiserweight Champion): Rich Swann
John: It would be a surprise to see Swann lose the title since he just won it from Kendrick on 205 Live a few weeks ago. The match should follow the usual triple threat formula with two guys in the ring, the third guy on the floor and the nearfalls where the third guy kicks out of the finisher. I'm so tired of triple threat matches. Is there anybody that works in WWE that keeps track of them to realize that they do too many? I hope so. Anyway, I think Swann pins Perkins and moves on from his rivalry with these two.
Winner: Rich Swann
Sami Zayn vs. Braun Strowman (Ten Minute Time Limit)
Kurt: Mick Foley put on social media this week that he hopes in one year's time that his promo from Monday with Zayn will be looked back upon as a difference maker. Well, we won't have to wait that long. We'll know within six days of it, whether that promo will mean anything or if it was just to fill a segment on a three hour show. In order for the promo to mean anything, Zayn has to unload everything, plus the kitchen sink, on Strowman.
I'm not expecting Strowman to be pinned cleanly, because there's obviously equity in him too. However, by like the 9:30 mark, he should have taken everything Zayn had to offer and be on his knees or off his feet. Then use the last :30 to get Zayn one great near fall and then the time expires. Strowman looks like a beast still as he took everything Zayn could give and barely was taken off his feet, but Zayn comes out looking strong as well as he just went toe to toe with a legit giant for 10 minutes and never took his foot off the pedal.
Prediction: Sami Zayn goes the distance but finishes a Draw
Matt: Is it crazy that Braun Strowman is one of my favourite characters on Raw? Yes its a simple character, but its refreshing to see that he sticks to it. He very rarely does something that I don't think his character would do, and his one note isn't that he dances, or that he's paranoid, or that he likes video games. Braun is a monster, and has been booked so strongly that despite his limited technical ability, I find his entire set up thoroughly entertaining for the small part of the show that it is.
Can I also say that I have loved Sami Zayn during this? Between his selling for some of the Braun beatdowns, and his promos with Mick Foley, Zayn has been phenomenal. He's a guy that you just want to root for. I assume that the 10 minute limit is a concept conceived to let Sami get a "victory" that doesn't hurt Braun. Zayn gets he ass kicked, fights back with a few flourishes of high octane offense, and manages to last longer than 10 minutes. Then the next night Stephanie trades him to Smackdown anyway because she's a villain. That last part won't happen, but the shocked look on Foley's face would be priceless.
Winner by Lasting 10 Minutes: Sami Zayn (I guess, though that doesn't make you much of a winner I suppose)
Mike: Is it possible to simultaneously loathe and adore something at the same time? I hope so, because that's the reaction I'm going with concerning this matchup. Teasing Sami Zayn to Smackdown whipped the crowd into a frenzy, and it's certainly given GM Mick Foley the ability to cut some of his famous trademarked spirited promos, but this feud with Strowman has done little except to reinforce how many of us actually feel about Titan Tower traditionally favoring the big men. Do they have the guts to let Zayn beat Strowman clean? Exactly.
I'm not quite clear if this match is automatically stopped after ten minutes, so I don't know if picking a winner here even makes sense. I have no doubt Strowman will start out by taking his sweet time obliterating Sami (essentially the plot of every beat the clock match) before Zayn scores some sudden offense and puts the former Wyatt member on the surprised defensive. I can't imagine the 10:00 stipulation is in effect without being used, so let's have underdog Sami endure abuse after abuse but refuse to give in. He can go the distance, Strowman can beat him pillar to post, and Foley can take his teeth out and look concerned. Everybody wins.
Winner: Braun Strowman on points, but Sami goes the full ten
John: The story has to be that Sami Zayn survives because if he doesn't then he looks like an idiot and that's not what he should be. I specifically said "has to" instead of "should" because this is important in the evolution of Zayn's character. Fans like him as the athletic guy that does cool moves and has an amazing ability to take a beating while making it look easy. That's the art of selling. Nobody in WWE is better at selling than Zayn. Daniel Bryan was, but sadly he's retired.
Strowman should dominate the early portion of the match, but Zayn should keep kicking out and fighting back. They should have Zayn come close to actually beating Strowman a few times too. I don't expect him to win the match via pin, though. It's about lasting ten minutes and I think that's what will happen. Zayn will get his ass kicked in the story of the match and he may get helped to the back by the refs after the ten minutes. He should survive, though.
Winner: Sami Zayn lasts the ten minutes
Side Note: Is it a bad sign that all of us think Zayn is going to survive the ten minutes? Possibly.
Raw Tag Team Championships: The New Day vs. Cesaro & Sheamus
Kurt: Conventional logic would say that The New Day will just drop the titles now that they've finally broken the record and it's time for a new team to take over the division. The problem with that is you had The New Day defeat four VERY good tag teams in one night, their opponents here included, and so now one could make the argument that The New Day is stronger than ever heading into this show. It would seem awfully silly to have The New Day lose just like that in a normal tag match. I would have The New Day retain here, feel free to make Sheamus and Cesaro continue to look strong and gel as a team, and then have them drop the belts at Royal Rumble. I think The New Day chasing the titles heading into WrestleMania would provide a nice boost for them, as before this week's show, were starting to become stale.
Prediction: The New Day retains
Matt: I really, really loved how they booked New Day on Raw. Despite the fact that they crammed what could have been a month of storytelling and stakes raising into one show, I really liked having all the members of the team get to compete en route to eclipsing the record, the fact that they had to compete in two matches to solidify it, and that in the second match they Main Evented and beat the top four guys on the Raw Brand. Only a video package that reminded us all about where it began and where it ended up, could have made it sweeter. I wrote a piece about how important them getting this record would be to me and many fans, and I can say that it was a feel good moment for me.
I don't want the feel good to end just yet. If you ask me, New Day should turn heel to refresh the act. They should turn heel by completely screwing over Sheamus and Cesaro to retain their titles again. Imagine how insufferable a heel New Day would be heading into Wrestlemania still maintaining the longest Tag Title reign of all time? Let us have nice things WWE! Oh, who am I kidding, Cesaro and Sheamus are winning aren't they?
Winners and Still Raw Tag Team Champions: New Day (because Sheamus and Cesaro aren't that over as a team, and if anybody is going to break this New Day reign, it should be an established team, that will stay a team, for a long time afterward)
Mike: As expected, the New Day have officially surpassed Demolition as the longest-reigning tag team champions in WWE history. It's an honor they deserve, as they breathed new life into a stale division and made their segments the closest thing to must watch television that Raw has to offer on a weekly basis. While that may well have been at the expense of Gallows & Anderson, the threesome is as popular as ever. Naturally, then, it smells like the perfect time to switch gears.
Cesaro & Sheamus has worked well almost in spite of itself, as their comedy bits have been inoffensive enough for the most part and Cesaro continues to be the most underappreciated hand in a WWE ring night after night. The idea that Mick Foley's brilliant idea to put the two men into a team paid off with them capturing titles is too obvious to ignore, and let's not forget that a title shot was promised to the winner of their best of seven series, which ended up being both of them. This is a good way to wrap up a couple of lingering storylines and turn the page to the next chapter. Will it lead to a New Day heel turn? Don't you dare be sour!
Winners (and NEW Raw Tag Team Champions): Cesaro & Sheamus
John: It could be the right time for a title change. I think I predicted a New Day title loss several times this year when writing these previews. Then as I paid attention to the announcers talking about the Demolition title record it made me realize that they would get the record. Now that they have the record, should they lose them in the first defense? I say no.
I think the best team to beat New Day for the titles that are on the roster right now are Gallows & Anderson. They are a regular team that are not going to split up any time soon. Cesaro and Sheamus are not a full time tag team, so don't have them win the gold. Move the titles onto Gallows & Anderson, who can lose them to Enzo & Cass at WrestleMania. An even better idea is to debut The Revival on Raw, have them win the titles in their first match and that would make them look like "top guys" right away. For this match, I'll pick New Day although it wouldn't surprise me if there was a title change.
Winners: The New Day
Seth Rollins vs. Chris Jericho
Kurt: This match is happening, I think, because Jericho cost Rollins a shot at the Universal Title. You would never know that though since Rollins has been challenging HHH the last few weeks (I have no issue with this) and Jericho has been having BFF issues. Jericho has no reason to win this match as Rollins probably has to be lined up for another title shot in order to get to the HHH match and Jericho is going to be turning face in a matter of weeks. That makes this the easiest match to predict.
I'm sure they'll have a fantastic match, as that's all Chris Jericho does nowadays. Also, as much as I know he enjoys facing this younger generation, I'm sure he's pretty amped to have a one on one match with Seth on a big stage. It'll be a fun match, but Seth will win pretty easily. I have a sneaking suspicion that Triple H will appear on this show and brawl with Seth after the match. More on this later.
Prediction: Seth Rollins
Matt: I know that for years the WWE peddled the idea that Seth Rollins was "The Architect". They wanted us to believe that he was an intellectual, devious, cunning individual who always had a plan. Unfortunately, he has literally always come across as the exact opposite on TV. He consistently makes decision that run antithetical to whatever his current motivations are and its made him the most frustrating babyface to watch in the WWE right now.
Seth claims that his goal is to go after Triple H. His plan to accomplish this is reminiscent of The Underpants Gnomes from South Park. Apparently, the best way to get to Triple H is to get the Universal Championship (huh?), and the best way to get that Title is to beat Kevin Owens for the belt, and the best way to beat Owens is to take out Jericho (even though Kevin may not be Champion after Roadblock, making Seth's plan useless).
If getting the Universal Title is integral to getting Triple H (but seriously, huh?) why not just demand a rematch that you are owed because Jericho defied the rules of his being banned from ringside. Or better yet, just go find Triple H! Use his wife to get to him! Or go to NXT to find him! You were both in Toronto on the same weekend, so get Triple H there! The Architect's blueprint is a couple support beams short of having a sturdy foundation.
Winner: Chris Jericho (because Triple H will probably come to Seth and cost him this match because… reasons?)
Mike: All I can say here is that I hope you've been drinking it in, because when Jericho departs the WWE for his music interests again shortly, we'll all be the worse for it. Jericho's slow-building friction with Kevin Owens has flat out been the most entertaining angle on most Monday nights, and now that it appears to have reached its full potential, Jericho has been dumped off into a "B" feud with Seth Rollins, who finally seems to be embracing his face status after way too long of a tweener period.
That's not to poo-poo this match, though. I'd fully expect it to be superior to the Universal showdown later in the evening, as these two gents can go and the animosity has been palpable. There's always the possibility that Owens & Jericho swerve the universe and reunite here, but I see this bout as a great opportunity to allow Rollins a high-profile win while he awaits his date with Triple H at WrestleMania. Jericho's always been willing to take a loss in order to achieve a greater objective, and that fits here. There's no real reason for Y2J to win here. WWE without Jericho again? They just made the list!
Winner: Seth Rollins
John: Rollins could use the victory since he got screwed over against Owens several times thanks to Jericho. The Pedigree on the roof of the car was nice payback, but it needs to continue in this match with Rollins getting the victory over his rival Jericho. It's an easy match to book with Rollins winning clean in about 15 minutes as he finally gets a PPV victory after several months of struggles.
Winner: Seth Rollins
30-Minute Iron Man Match for the Raw Women's Championship: Sasha Banks vs. Charlotte Flair
Kurt: I'll be honest with you guys, I had forgotten this was an Iron Man match until it was time to write the preview. To my knowledge, the only time an Iron Man match didn't close the show was when Kurt Angle and Shawn Michaels had one on Raw Homecoming in 2005. This match really should be a bigger deal, and yet it just doesn't feel like one. This is being built as the final battle as no matter who wins, they will go their separate ways. Sadly, when they go their separate ways, they'll see there isn't much there for either of them.
If Sasha were to win, she has Nia Jax who hasn't been on TV in forever, Dana Brooke who isn't ready for that spotlight yet, and maybe Emmalina if WWE can find time to fit in her debut. Charlotte has Bayley who is not the same Bayley from NXT and…nothing else. Who knows if Paige will ever come back? Mickie James going to Smackdown makes no sense as she would be perfect for Charlotte. Since I think WWE wants to make a big deal about Charlotte's undefeated PPV streak, I think she'll win the title for good here. She's just overall better than Sasha.
Prediction: Charlotte retains (I'll say 1 fall to 0, as pinfalls should be at a minimum for this match and that would really build up the drama)
Matt: This feud has stretched on so long, with so many title changes, that I'm willing to say that this match will determine whether or not any of it was successful to me. If Sasha loses the title again on PPV, I will determine the entire story to get to that point, ultimately pointless. I'm not even saying that Sasha is better than Charlotte. This has nothing to do with which one is better, or who deserves it more. It is simply about serving the story that has been told.
Neither has been able to defend their title against the other one, and this match is being billed as having no rematch. This puts a lot of pressure on Sasha, and her overcoming said pressure and vanquishing Charlotte, becoming the first of the two to successfully defend their title against the other on the big stage in this feud, would be the best and most sensible way to close out their rivalry for now.
That said, I can see the WWE thinking that Charlotte winning means that neither lost the feud. Neither defended their title successfully against the other one on one, and Charlotte gets to move on because of the technicality of no rematch, which will get her heat. That's a fine story to tell I suppose, but the other one is better in my opinion. Honestly, as long as all the people pictured in the #BlackExcellence photo don't lose their belts in one night, I'm pretty okay with whatever happens on this show.
Winner and New Raw Women's Champion: Charlotte Flair (because I've always assumed the wrong thing in this feud)
Mike: I found it insanely strange that this match wasn't final stage prepped on Monday's Raw (short of a solid video package highlighting their long shared history), but there it is. Overall the company has done a very good job making this feud feel important because of both women pushing each other to do things rarely seen in the WWE. While this type of match has been done before (and not that long ago in NXT), this one has an extra level of meaning because of the fact that it's been presented as the final time they'll battle. Do I believe that? Of course not, but logic dictates that the end of this match will have as much to do with the start of the next feud as it does with the finish of this one.
While Bayley could really battle with either of them, it makes more sense to me to have her wage war with Charlotte and have Sasha oppose Nia Jax. That would indicate to me that Charlotte's impressive PPV stats continue. How can you doubt that Slick Ric will be a factor in the finish? The Nature Boy will turn on Sasha when it counts most. It won't overshadow an epic match that will serve as the proper send-off to one of the best wrestling feuds this year. Well done.
Winner (and NEW Raw Women's Champion): Charlotte
John: This has been one of the best feuds of the year although I think the amount of title changes are ridiculous. It has made both of them look weaker since they both suck in PPV title defenses apparently. That trend should continue here because I believe Charlotte's streak of being undefeated in PPV title matches will continue as she wins back the title.
There's no rematch for loser of this match. That should lead us into the Charlotte/Bayley feud that was completely ignored after Charlotte beat her up at Survivor Series. Banks can probably feud with Nia Jax or Emmalina, which is cool with me.
I can see the match sitting at 2-2 with Charlotte's daddy Ric Flair showing up at ringside. The story will be that he's there to root for Sasha, who he endorsed after she beat Charlotte for the title a few weeks ago in Charlotte, NC. That's when Slick Ric will turn on Sasha, help his daughter and remind us once again that the Nature Boy and his daughter are the dirtiest players in the game.
Winner and New Raw Women's Champion: Charlotte
WWE Universal Championship: Kevin Owens vs. Roman Reigns
Kurt: Does "The Prizefighter" have it in him to score a clean pinfall over "The Guy"? It would certainly be nice to see as I think it would silence a lot of Roman's critics. Roman seemed to be turning the corner with the fans during his Rusev program, but then the boo birds came back in full force once he was put in a program with KO. That makes zero sense to me, but I digress. I think if KO were able to get a clean win against Roman, the fans would calm down and realize the plans were never to make Roman a double champ. Then you have him actually start defending the US Title and give him a challenge like Braun Strowman, and with Roman's ability to sell and the unique situation to be against someone larger than him, I think he'll be back on the right track.
Owens continues to be the MVP of Raw, along with Jericho, and I cannot wait to see what the two of them do together once Y2J turns. Roman has done clean losses a few times since his suspension, but I think in order to get to the next steps to set up what will take place at Royal Rumble, Y2J will get involved in this match somehow.
As I said earlier, I think HHH gets involved with Seth after his match and maybe even takes Seth out somehow. Either way, that will be able to explain why Seth doesn't help Roman when he's down two on one. Owens will then find a way to sacrifice Jericho to Reigns so that he can sneak in and get the pinfall to retain. Jericho will come back Monday saying that was the last straw and we'll be off and running. Don't sleep on this match though, Roman's best matches were against AJ Styles and I think he can have equal quality matches with Owens.
Prediction: Kevin Owens retains
Matt: I'm going to be really honest with y'all… I can not muster up the energy to give a damn about this match. I'm not sure why its happening, or whether the WWE is aware it's happening, because on TV, Roman is so far out of focus, he might as well change his name to Waldo. Everything we've been seeing on TV is focused on Jericho and Owens, with bits and pieces of relevant Rollins stuff, and then Reigns standing like a wallflower glaring at the other while they do moderately interesting things.
So forgive me, I won't at all be excited to see this match as it means nothing to me narratively. It's just an excuse for Roman to walk to the ring, brooding as he drags the United States Championship behind him like trash he can't wait to throw on the curb, have a solid showing in the main event, and remind us that no matter how you feel about him, no matter how utterly boring his character is portrayed on TV, he is somehow the star of this show (well I mean outside The McMahons).
No disrespect intended for Owens and Reigns here, they've simply been let down by creative here. I'm sure it'll be a really fun match that by this time next month, none of us will remember happened, because a good match is a dime a dozen in today's WWE. I want more, and it's starting to weigh on me.
Winner and Still WWE Universal Champion: Kevin Owens (because there's no reason for anything different to happen, just the same repetitive, nostalgic, loop. Same talented guys, same good matches, over and over again)
Mike: Owens and Reigns is a solid match, no doubt, even if there's only one of two possible belts on the line. That said, it lacks a bit of the pizzazz of some of the contests listed above. That's likely due to much of the fanbase's stubborn refusal to toe the company line and support their handpicked hero in Roman Reigns. This match comes down to whether you believe the WWE is ready to abandon Owens as champion in order to do what they've seemingly wanted to do all along in handing over the gold to Reigns. That story gains extra traction when you consider that Owens hasn't been booked tremendously well since winning the belt and that he doesn't have the figure generally considered by their brass to be championship worthy. It's sort of like the challenges Dean Ambrose found himself dealing with after becoming World Champion.
That said, it doesn't seem likely to me that Reigns gets the gold just yet. Owens has done an effective enough job as champion, and WWE has no need to rush this title change since Roman has a belt already. Whether Owens wins "clean" is a moot point: he will undoubtedly engage in major chicanery. But Roman losing does nothing to tarnish his United States reign and allows for a rematch down the road. This unfortunately has been the pattern of quite a few of the Raw brand's main events lately: a story built around a scenario that only plays out one way, even to the casual observer. Roman will hold the Universal Title before too long, to be sure, but it won't be happening here.
Winner (and STILL WWE Universal Champion): Kevin Owens
John: This doesn't feel like a big match or even a fresh match since they did it on November 28 with Reigns winning non-title over Owens. It also made this match predictable because they only have KO's Universal Title while Reigns isn't putting the US Title on the line. That's because WWE has no intention of having Owens win the US Title, but they want him to get the victory here although it's going to be cheap.
I think all of the Owens/Jericho problems have been nothing more than a swerve on their part. Jericho will make his presence felt in this match and accidentally help Owens win. Then they can reveal that it was all part of their plan. Rollins can come out, he can beat up both heels with Reigns and the night ends on a happy note.
I'm sure that Roman Reigns will win the Universal Championship at some point early next year. I just don't think it's going to happen at this show. Owens finds a way to retain again, which is something he does every time his title is on the line.
If you want more of my thoughts on this match, check out my exclusive preview at The Comeback now.
Winner: Kevin Owens
Final Thoughts
John: That's it for the Roadblock preview. It has a chance to be a very good show if the matches get time because there's a lot of talent on this card. I just think there are going to be multiple matches with cheap finishes, so the booking is going to be important.
If you want more WWE Roadblock talk as well as discussion on everything else going on in WWE from Rey Moralde and myself, check out the TJRWrestling Podcast with info on how to listen here (search "John Canton" or "TJRWrestling" on iTunes).
I'll have the WWE Roadblock review up on Monday morning.
Kurt – @KTankTMB
Matt – @MJDP_GSE
Mike – @DharmanRockwell
John – @johnreport
If you want to send an email, send it to me at mrjohncanton@gmail.com as well. Thanks for reading.