TJRWrestling WWE Clash of Champions 2019 Preview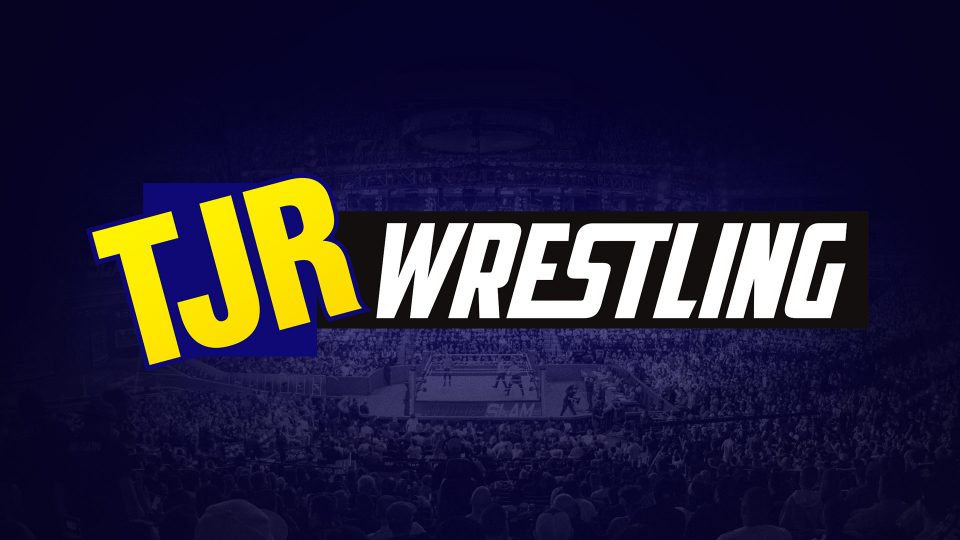 John: Welcome to the TJRWrestling WWE Clash of Champions preview. It is the one PPV in the year where WWE will get all their main roster titles on the card because that's the theme of the show. Most PPVs feature many title matches, but at least with this one we know that there will be ten title matches, plus the Reigns/Rowan No Disqualification match. There isn't a 24/7 Title match advertised for the show, but it should be featured on the show in some form.
The show will begin at 6pmET/3pmPT for the Kickoff Show and the main show begins at 7pmET/4pmPT with an expected run time of anywhere from three to four hours on WWE Network. As always, you can watch the show live on Sunday night on WWE Network or catch it on demand any time you want.
I think the lineup is pretty good. Most of the card features fresh matchups featuring storylines that started after SummerSlam while the WWE Title match is a rematch from SummerSlam. It's important to keep in mind that the next WWE pay-per-view is Hell in a Cell on October 6, so some of these rivalries are going to continue and we'll get two or three matches inside the cell at that show. Some of my favorite guys in the company like Daniel Bryan, Ricochet, Kevin Owens (now "fired"), Sami Zayn (just a manager), Ali and Andrade, to name a few, aren't in matches on the show, which is a shame, but that's what happens when WWE has such a huge roster.
Joining me for the preview is Mike Holland while Matthew J. Douglas couldn't join us for this one due to work commitments.
(Note: All graphics are from WWE. The banner up top is courtesy of our friend Melo Man.)
Cruiserweight Championship: Drew Gulak (c) vs. Humberto Carrillo vs. Lince Dorado
Mike: Given that Cruiserweight Championship matches already have their fair share of difficulty getting onto a main card, the fact that Clash has eleven matches and counting does not bode well for the participants here. I am an unabashed fan of Gulak, and on record as such, but the lack of opportunity for him to get any additional eyeballs on him during this reign has been unfortunate. Then again, as we've seen with previous champion Buddy Murphy, getting the main roster promotion isn't the be-all and end-all either.​
Carrillo has an extensive wrestling history in his family tree and both he and Dorado typify the high-flying style Gulak contrasts so nicely with. There has been plenty of discussion regarding the future of 205 Live as it pertains to NXT moving from the Network to TV, and that's one very big reason why I don't foresee a change in direction here. Frankly, WWE loves adding third guys into championship matches for the very specific reason of easily ensuring the current titleholder doesn't lose it. I don't see this as necessary affirmation for Drew but rather the desire to make it a bigger deal when he drops it. On a pre-show.
Winner (and STILL Cruiserweight Champion): Drew Gulak
John: The story here is that WWE has been giving Carrillo a big push on 205 Live in the last few months. He's a young Latin star that wrestles an exciting style and he's fun to watch. Gulak is a good champion that is heelish, but it's not like he's getting that much heat. I don't think Carrillo is going to win the title here, though. The finish will probably see Gulak pin Dorado in order to keep Carrillo looking strong because the long-term story will probably be Carrillo beating Gulak for the title at another show. Dorado is there to take the pin.
Winner: Drew Gulak
Women's Tag Team Championships: Alexa Bliss and Nikki Cross (c) vs. Fire & Desire (Mandy Rose and Sonya Deville)
Mike: My first thought is that seeing Fire & Desire as a team name takes me back to the salad days of yesteryear when newspapers were not just delivered to your door but read, Saturday morning cartoons were not only a thing but a really wicked awesome thing, and all pro wrestling tag teams had to have a randomly generated moniker that sounded pretty cool. If you told me this was a GLOW tag team I would likely believe it.​
My second thought is I don't find this to be a particularly inspired or interesting championship match on a card with plenty of them. You as always must be careful what you wish for, and the rush to understandably present both genders equally has resulted in obvious ramifications, like tag team belts with relatively few folks to challenge for them. Rose and Deville are good enough, but this just feels like filler and an opportunity to make sure all belts are on the line Sunday. As for Bliss, WWE's obsession with her is apparent, and I'm okay enough with that since she's absolute money on the microphone. Are she and Cross full-fledged faces now that the "ugly" insult has been tossed? Unclear.
Winners (and STILL Women's Tag Team Champions): Alexa Bliss & Nikki Cross
John: The Women's Tag Team Titles have been hurt by a lack of meaningful title defenses and no memorable rivalries to this point. They're also seriously lacking in face teams. The Bliss/Cross team are usually heels, but they will be faces in this matchup. Perhaps WWE has a goal of turning Bliss face, which is a fine idea in theory although I think she's at her best as a heel. There's not much to the story other than Rose/Deville beating Bliss/Cross non-title to earn the title shot. I think the Bliss/Cross team will retain since WWE loves pushing Bliss and keeping her on television as much as they possibly can. Rose/Deville could be future champions, but it doesn't seem like the right time to do a title change.
Winners: Alexa Bliss and Nikki Cross
Smackdown Tag Team Championships: The New Day's Big E and Xavier Woods (c) vs. The Revival (Scott Dawson and Dash Wilder)
Mike: Hopefully the upcoming Smackdown on FOX debut will put an end once and for all to these head-scratching, brand-split-defying showdowns. It's not that I have an issue ever with seeing these two teams in particular wage hostilities, but the goofball Wildcard rule with its infinite deviations and exceptions has been the most wrestling idea ever. Try explaining it to someone who isn't familiar with this stuff at all and see how far you get. Hell, try explaining it to someone who WRITES about the stuff and fail to get much further.​
As for the match itself, it's simple to me. I think the Revival did a fine job as Raw champions, and they are more than qualified to represent either brand. Their presence here really has more to do with backing Randy Orton in his ongoing challenge to Kofi Kingston's throne, and thus both main event title matches have preceding bouts with at least tangential implications. The story here is that Xavier Woods goes into this at far less than 100% due to his attack at the hands of the nefarious trio, and that's solid enough as these things go. I don't see Smackdown champs losing to Raw challengers on the eve of national debuts.
Winners (and STILL Smackdown Tag Team Champions): The New Day
John: This will be one of the better matches on the show even though they have barely been on television in the last month. I think Xavier Woods has been off for about three weeks after they did an angle where The Revival attacked his left knee. If you follow Woods on social media you know he's been busy going to video game conventions and things of that nature. The Revival are technically a Raw team, but in today's WWE world none of that stuff matters. In October, it's supposed to matter…until plans change again. Whether this is on the main card or the Kickoff Show, they will probably get 10-15 minutes and it will be a very good, old school kind of tag team match. I'll go with New Day retaining.
Winners: The New Day
Intercontinental Championship: Shinsuke Nakamura (c) (w/Sami Zayn) vs. The Miz
Mike: Sometimes working for WWE has to be a bit of a humbling experience. You fight tooth and nail for some type of consistent TV time, only to find yourself getting that time in the worst way possible. That's what I imagine it's like for Sami Zayn, the darling of many an indie wrestling fan who is indeed getting into some storylines…mostly to conduct overlong ring rants with sad face fan plants and get decimated by part-time gurus like The Undertaker. A job's a job, right?​
During the course of those things, though, Zayn has rather improbably found himself as the mouthpiece for Shinsuke Nakamura, a role that we knew someone would find themselves in essentially since Nakamura started in WWE. I can't argue it's given Shinsuke a bit of a jolt, and it's about damn time really, isn't it? Nakamura's Intercontinental Reign has been notable for the solid matches it's produced while not getting noticed very much. Enter The Miz, whose entire persona is built on being noticed, and you've got the makings for something interesting at least. The fact Miz's reality show gets mentioned every time he shows up on screen is not an accident. It doesn't help, usually.
Winner (and STILL Intercontinental Champion): Shinsuke Nakamura
John: I like both guys a lot, but this was set up poorly where they just had Nakamura attack Miz on his talk show and that led to Miz getting a title shot. Miz is technically a Raw guy and I think he's just here as a guy for Nakamura to beat. This is the same Miz that lost in the first round of King of Ring, lost to Shane McMahon at two PPVs this year and really hasn't done much as a babyface. I guess the reason for the match is because Miz has 8 IC Title reigns, which is the second-most ever. This just feels like a match on the card that's there because it's called Clash of Champions. On a more positive note, I like Zayn's pairing with Nakamura. If that's a long term thing then it can lead to a feud between them when they split and I'm all for more Zayn/Nakamura matches after they had the WWE match of the year three years ago at NXT Takeover Dallas. I think Nakamura winning is one of the safest predictions on this card.
Winner: Shinsuke Nakamura
United States Championship: AJ Styles (c) vs. Cedric Alexander
Mike: The surprising return of Cedric Alexander to the main roster was a good development, and hopefully the result of WWE's recent decision to allow Messrs. Heyman and Bischoff to take some creative control. That is a good thing (sorry, DDP!) because it can and should allow both gentlemen to pick some current active members of each roster to get behind as it relates to stories. Both did a good job with telling tales while running their dearly departed promotions, and it's hard not to get behind someone like Alexander, who is an unfortunate classic case of a guy with a head full of steam making it to the big dance and then stalling on the tracks. Been there, done that, too many times it seems.​
You can draw some easy similarities to AJ's recent feud with Ricochet, and while those matches were always more than watchable, they often didn't get enough time to tell the story the participants likely would have imagined. This is apt to suffer the same fate, as the card just has a ton going on. It's certainly possible Alexander surprises everyone again and unseats Styles, especially if he's main event bound. Too soon for me, though, as I think that area will feature a much different nemesis.
Winner (and STILL United States Champion): AJ Styles
John: I feel like this AJ Styles US Title reign is like John Cena about four years ago when he would face different opponents and they would call it an open challenge. With Styles as a heel champion, they aren't going to do it the same way, but I'm in favor of Styles wrestling different people such as Cedric Alexander, who will have the biggest match of his WWE career against Styles for the US Title. It was set up in a simple way with Alexander getting attacked backstage two weeks ago, then Alexander pinned Styles in the main event tag match on Raw earlier this week and now they are going to have this match. I think it's going to be one of those matches where Alexander comes close to winning a few times, Styles cheats to win (maybe gets help from Gallows & Anderson) and Alexander looks great in defeat. I'm all for Alexander getting more time and I think they're going to deliver an awesome match.
Winner: AJ Styles
Raw Tag Team Championships: Seth Rollins and Braun Strowman (c) vs. Dolph Ziggler and Robert Roode
Mike: Tale as old as time isn't just about Beauty and the Beast, it also perfectly describes the idea of two unwitting and mismatched partners thrust together in a match where their hold on the titles is tenuous at best given their personal histories in bigger and better things. We're not dealing with the Mega-Powers here, unfortunately, and the same buzz hasn't really taken hold of Braun and Seth. Some of that discussion can be rightly tabled for later, but this contest feels more setting-the-table storyline than important to me. Ziggler and Roode are quite capable, but slapdash championship material? Ehh.​
I think Roode, in particular, has been a bit reinvigorated with the aforementioned creative changes, and he's another fellow who's never gotten his true WWE due since his excellent NXT days. It would make utter sense to have two guys who in WWE's world at least would never have a chance at beating Architect Mountain capitalize on the champs having issues with each other and protecting themselves for their match to come. I personally don't see a Braun decimation happening here, though. That was the expected outcome many moons ago, but this is a brave new world where everyone can be disappointed equally.
Winners (and NEW Raw Tag Team Champions): Dolph Ziggler and Robert Roode
John: As soon as Rollins and Strowman won the Raw Tag Team Titles, I don't think many people expected them to have a long reign. The Ziggler/Roode team has been slapped together mainly because they had nothing else to do and that's fine with me. There are so many talented wrestlers in WWE that are sitting backstage in catering every week doing nothing. All they have to do is find the right kind of team or gimmick for that person. Roode went from doing nothing for months to now being featured on a PPV where he should be because he's a tremendous all-around performer.
I think Ziggler and Roode will win the titles because there will be some miscommunication spot with Strowman and Rollins where maybe Strowman accidentally hits Rollins, which can lead to a superkick by Ziggler on Rollins for the pin. With the Viking Raiders booked as faces on Raw now, they can feud with heel champions Ziggler and Roode.
Winners and New Raw Tag Team Champions: Dolph Ziggler and Robert Roode
Smackdown Women's Championship: Bayley (c) vs. Charlotte Flair
Mike: I'm not sure what to make of Bayley's apparent heel turn on Raw, except that it was all very…odd. From a storyline perspective, I am more than fine with it. It adds a needed dimension to a character that is fun but without very much depth to it, and it amps up the intensity a bit for this match with Charlotte. That said, they don't seem fully committed to it yet, because, well, SHE doesn't seem to be. I'm fine with letting things play out, but I can't imagine they don't go full heel mode as early as here, merchandising be damned!​
Charlotte is a very good wrestler, this we know, but her constant opportunities are a bit lame in my view. She appears to be front and center for Smackdown advertising, which may very well mean the winds of title change are indeed blowing, but she has already crafted a persona that sustains itself to some degree without the need of gold. Had you asked me this outcome prior to Bayley's attack on Becky Lynch, I would unreservedly say Charlotte got the duke. Now I'm positively opposite of that take, and that's to their credit I suppose. Bayley cheats to win.
Winner (and STILL Smackdown Women's Champion): Bayley
John: Let me start by asking this question: Is Bayley really a heel? I'm not so sure. It's not like Bayley has done a promo where she ripped on the fans about how they have treated her. All Bayley has really done is shown her loyalty to her best friend Sasha Banks, who happens to be a heel now. I don't mind shades of grey with fans trying to figure it out because it's about evolving the characters.
It's a tough match to predict because I think Bayley should keep the title even though WWE loves Charlotte Flair and may want the title on her by the time Smackdown is on Fox on October 4. I think we'll see some kind of finish where Bayley gets frustrated that she can't put Flair away, Flair keeps coming back and then when Bayley is so frustrated by not being able to win, she ends up being disqualified. Since Bayley attacked Flair (and Lynch) with a chair to the back recently, I think Bayley will attack with a chair to get disqualified. It might be a chair to the back or chair to the knee. That way, Flair gets the win by DQ while Bayley keeps the title and the feud can continue. Perhaps they do the title change on the Smackdown on Fox debut on October 4. That would make a lot of sense.
Winner by disqualification: Charlotte Flair (Bayley remains champion)
No Disqualification Match: Roman Reigns vs. Erick Rowan
Mike: Oh, heavens. WWE has botched this puppy start to finish, really, reverting to their constant soap opera roots to finely craft a "mystery" storyline that seemed to last all summer long just to lead to…well, whatever this is. I suppose the one very good outcome to arise from this dumpster fire of a drama was that Erick Rowan reacquired his first name (and apparently his genius-level, Rubik's-cube solving mental prowess, remember that?!?) in one fell swoop. The main outcome, though, is we all got swerved from an obvious Reigns/Bryan match into this thing. No manner of Superman punches will make this an outstanding match, but WWE is clearly letting the big guys (Lashley, Strowman, etc.) act as such and that creates some valid "Holy Shit!" moments that can be fun if not brilliant storytelling.​
The other good news is this convoluted mishmash allows Bryan to not have to lose to Reigns just yet. Rowan is being served up here on a platter, and anyone who doesn't think Bryan is the one pulling those strings for his benefit probably hasn't tuned in for a while. The money is on that feud, so this suffices for now.
Winner: Roman Reigns
John: I know that picking against Roman Reigns might be considered a bad idea, but as soon as this was announced as a No Disqualification Match, I immediately thought that Rowan was going to win. Why? Because I fully expect Daniel Bryan to show up, reveal that he's still working with Rowan (even after Rowan put him through a table) and then Bryan's presence is going to allow Rowan to get the win in this match. I don't think it would be smart to have Rowan appear to be on the receiving end of a push and then have him lose a PPV match. If he wins in cheap fashion, that's fine because that's what heels do. If Reigns wins, then that hurts Rowan.
As a storyline, this could be a lot better and I wish they booked it in a more sensible way week to week, but I don't mind Rowan getting pushed. I want to see different people getting a shot. I think it'll be a decent match too.
Winner: Erick Rowan
Raw Women's Championship: Becky Lynch (c) vs. Sasha Banks
Mike: I for one am happy to see Sasha back, mostly because it's given us a reason to believe Becky Lynch could actually lose. Lynch has bulldozed through predictable opponents since Ronda Rousey took off, and while I'm not a fan of Banks's rumored theatrics while being MIA from a WWE ring, she is far better when presented as a heel and going up against Becky is a rock solid smart idea. Lynch's rise to the top has been frankly meteoric, but she's hitting the ceiling because there's nowhere else to go. Banks provides that, and turns what could have been another yawn-inducing Lacey Evans challenge into a possibly stellar contest with all kinds of fun dramatic interpretations. Good stuff.​
I am quite simply of two minds on this, and I love that. Banks is definitely primed to get the job done here. We all know that Becky as a challenger is a must-watch, and her persona is a hell of a lot more interesting when she has a chip on her shoulder. The abruptness of her "Two-Belts" thing ending shows you that very clearly. These two are more than familiar with each other, and have already had some very good and emotionally draining matchups. ​​
That said, Becky is a major focal point for WWE right now as we know. Her high-profile relationship with Seth Rollins is unquestionably a part of that, but make no mistake: if anything, that "softer" side has alienated a big part of her fanbase because it seems very out of character. That's why WWE has done cartwheels trying to make sure we all know she is still badass. Banks most likely will be winning this belt, whether because of backstage sit-ins or plain old storylines. I don't think it happens here, though. Lynch gets it done but faces down the threat of Banks and Bayley out to get her at any cost.
Winner (and STILL Raw Women's Champion): Becky Lynch, likely by DQ
John: The four-month vacation was a good thing for Banks because she's back as a fresh heel, which is the best role for her. I felt like her face run was very forced for a couple of years. She's better as a bitchy, arrogant heel especially because I remember her doing it so well in NXT four years ago. The match has been built up well with Banks doing the cheap attacks on Lynch and Banks hasn't lost a singles match since returning. Banks did lose the tag with Bayley against Lynch and Charlotte on Raw, but that was Charlotte pinning Bayley. That was the right finish because it was important to keep Banks strong.
My prediction for this match is tough because I think Banks should win to show that her new attitude has paid off. They could do a finish where Lynch wins and then Banks attacks post match to keep the rivalry going, but I'd rather see Banks win the title. If Lynch loses the title, I don't think she'll be hurt by it. What a Lynch loss would do is keep the feud going because fans are going to want to see Lynch get the title back. Plus, who knows what show either woman will be on next month when WWE does another draft? If Becky loses the title, then moving her to Smackdown could be the reason (it would also mean future husband Seth Rollins to Smackdown too). Another thing to consider is Lynch is on the cover of the WWE 2K20 video game, so WWE may want to keep the title on her through October when the game is out. Who knows? There's a lot to factor in here. I may be overthinking a bit, but that's how I am when it comes to this stuff.
I like the idea of Bayley and Banks holding the titles at the same time and after this show, that's what I think is going to happen. I'm very interested in seeing how great of a match they have, but also how it is booked. If Banks wins, it will probably be cheap and it will leave us wanting to see a rematch. That's what Hell in a Cell is for.
Winner and New Raw Women's Champion: Sasha Banks
WWE Championship: Kofi Kingston (c) vs. Randy Orton
Mike: Orton and Kingston have been at each other's throats for a while now, and it's actually produced some of the more compelling television at it pertains to Kingston as champion. Kofi has met every challenge he has faced as champ so far and passed with flying colors, but there's still something missing in the eyes of many. Orton is solid opposition and my view is he is here to keep trying to get Kofi looked at as more than an interim champion. It's unclear what is next for this belt, obviously, and that plays into things too. Therefore there are really only two ways this thing can go: Champ loses and we get their final match at HIAC, or champ wins and this feud ends to make way for something else. You can guess which one I pick.​
I felt pretty comfortable with this prediction before Kofi was left standing tall over Orton this past week, and that all but guaranteed it for me. It is entirely possible that Kingston loses this match (disqualification being the most likely) but does not lose the title with it, but the issue with that for me is that the ultimate outcome here is Kofi looking good as a deserving champ. Orton is a steady hand, but it's more than unlikely he's going to be given a lengthy run with the big belt at this stage. Better to have Kingston lose in the short term to get it right back and look even better doing so. In addition, you can bet that Hell In A Cell will afford him the opportunity to execute another high-impact jaw-dropper on Randy. I, therefore, predict a bit of an upset here in favor of longer-term storytelling.​
Winner (and NEW WWE Champion): Randy Orton
John: This is a rematch from SummerSlam when they did a double countout finish, which drew boos because fans expect clean finishes at PPVs for some reason. I thought the match was good and the finish was fine with me because I wanted to see more matches from them. They needed to do that kind of ending to keep it going. Kingston got the advantage on Orton on Smackdown when he put Orton through a table just like he did ten years ago. I agree with Mike that the feud is probably going to continue at Hell in a Cell, but I don't think they will do a title change here. Kingston will win here, Orton will keep attacking and then challenge Kingston to try to beat him at Hell in a Cell in the cell match. Maybe Orton wins the title at HIAC, but I just feel like the way this story has gone, Kingston must beat Orton to prove he is a main event level guy. If Kingston loses, then that hurts his status as a top guy because he failed to beat Orton.
This will probably be one of the best matches on the show. They work well together, so I hope they can deliver a great match. They'll probably get 15-20 minutes and I'm going with Kingston to retain. A name to think about as the next WWE Champion: Brock Lesnar. With Smackdown moving to Fox in October, I expect Lesnar on Fox and it wouldn't surprise me to see him holding the WWE Title before the end of the year.
Winner: Kofi Kingston
WWE Universal Championship: Seth Rollins (c) vs. Braun Strowman
Mike: I want to like this a lot more, but it's just not working out for me. I have seen Strowman in a bajillion championship matches at this point, and the results are basically always the same: Braun looks epic, Braun knocks stuff over onto people, Braun shows up and loses. The longer we keep saying Strowman is due to get his due, the more we start thinking it's the day that never comes. The reality is eventually it will happen of course, but I'd be hard-pressed to imagine it comes at the expense of Seth Rollins, particularly when he just got the job done against the previous mega-monster Brock Lesnar.​
The mission of their tag match (which I predict to be an obvious loss), then, is to make it appear that Braun is definitely going to demolish Seth. Whether they can effectively do that without making Gramps Strowman full out heel is highly debatable, but I'll give them the benefit of the doubt. Where WWE screwed this up for me is by revealing that the winner will face The Fiend. That guarantees his creepily strange character will be showing up here, and it won't be for a puppet show. Wyatt will use the drama to his advantage and take out one or both to set a bigger stage for what is to come at HIAC.​​
That also plays in to how Strowman can lose here and still not be booked poorly, by the textbook definition anyway. If Wyatt mucks things up, you can have a no-contest. If he takes out Strowman after a super solid showing, Rollins can inadvertently get the win and make things even more complicated. They can even go the ever-popular "Triple Threat" route if they so choose. I see plenty of options but absolutely none of them result in Strowman doing what he should in fact do, which is toss Seth Rollins into oblivion and get "these hands" on the gold he has deserved for a long while now. Feel free to prove me wrong on that one, WWE.
Winner (and STILL WWE Universal Champion): Seth Rollins, with an "assist" from Yowie Wowie
John: This main event doesn't interest me that much. For one thing, they didn't set it up well because all they did was have Braun Strowman stare at the title and just because of that, he gets a title shot. Why not win a match to earn the shot at least? The lack of effort in setting up the match was disappointing. I'm also not a fan of face vs. face matches for a major title especially when it might be a boring match. Earlier this year, we got Rollins vs. Styles for this title when Styles was still a face and that was great, but it's obviously going to be different with Strowman in there.
There's also an outside factor involved in this match because we know Bray Wyatt as "The Fiend" is getting the next Universal Title match against the winner of this match at Hell in a Cell next month. That makes me think they might do a non-finish where The Fiend attacks both guys and it sets up a triple threat match inside Hell in a Cell. That way, they don't have to put the title on The Fiend because Rollins can pin Strowman and it protects The Fiend.
I hope this is a good match, but I'm not sure if it will be. Strowman had plenty of awesome matches with Roman Reigns because they worked together so much and developed that chemistry. Rollins is a better worker than Reigns although that doesn't necessarily mean this will be an excellent match. Everybody is different, of course. I think The Fiend will appear during the match and if it ends in a non-finish it wouldn't surprise me at all. For the sake of predictions, I'll say Rollins is the winner even though I'm unsure of how they get there. I just feel like Seth will remain the champion at the end of the show.
Winner: Seth Rollins
BONUS TOPICS!
The Match I'm Looking Forward To The Most
Mike: From an in-ring standpoint, it's 100% AJ/Cedric. But for storyline purposes, it's hard not to dig Lynch/Banks.
John: Becky Lynch vs. Sasha Banks. I have high expectations for it.
The Match I Care About The Least
Mike: Without a doubt, Reigns/Rowan.
John: Gulak vs. Carrillo vs. Dorado.
Longest Match
Mike: I imagine it will be Kofi/Orton. They can go and they've got a big story to tell.
John: Styles vs. Alexander.
Shortest Match
Mike: Plenty of contenders, but I'll say Bliss & Cross vs. Fire & Desire.
John: Bliss and Cross vs. Rose and Deville.
Excitement Level on a Scale of 1-10 (1 being low, 10 being high)
Mike: I will go 8 here. I think there is a good mix of matches and title matches can compensate where storylines fail.
John: It's about a 7 for me. There are some compelling matches and things that I am looking forward to, but nothing jumps out at me as a must-see match. Plus, the main event just doesn't interest me that much.
Final Thoughts
Mike: You'd be silly to think WWE isn't feeling the pressure a bit here, and that's a good thing for all involved as many in the wrestling world have said. The "PPV" cards have atrophied steadily except for the biggies since the installation of the Network, and that makes sense: WWE doesn't need to rely on those numbers as they once did. If you are a subscriber, you're automatically tuning in whether you do or not. The emergence of some genuine competition and all the television stuff shaping up for this fall is awesome, no matter who you're rooting for. If you like WWE, one very big benefit is more cards like this.​
I also appreciate that all titles (likely including 24/7) are on the line here, because it is Clash of Champions after all. The name is from a competitor WWE bested. A guy who ran that promotion during its most successful period is now helping to run WWE's Smackdown, which is about to be on national television. And all this while a new threat emerges. You have to appreciate the irony, and you have to appreciate the potential excellent consequences. I am so looking forward to it.
John: I'll be back with a review of Clash of Champions on TJRWrestling.net most likely on Monday morning because I won't be watching it live, so please check it out when it gets posted.
Mike – @DharmanRockwell
John – @johnreport
If you want to send an email, send it to me at mrjohncanton@gmail.com as well. Thanks for reading.