TJRWrestling Staff Wrestling (Mostly WWE) Predictions For 2016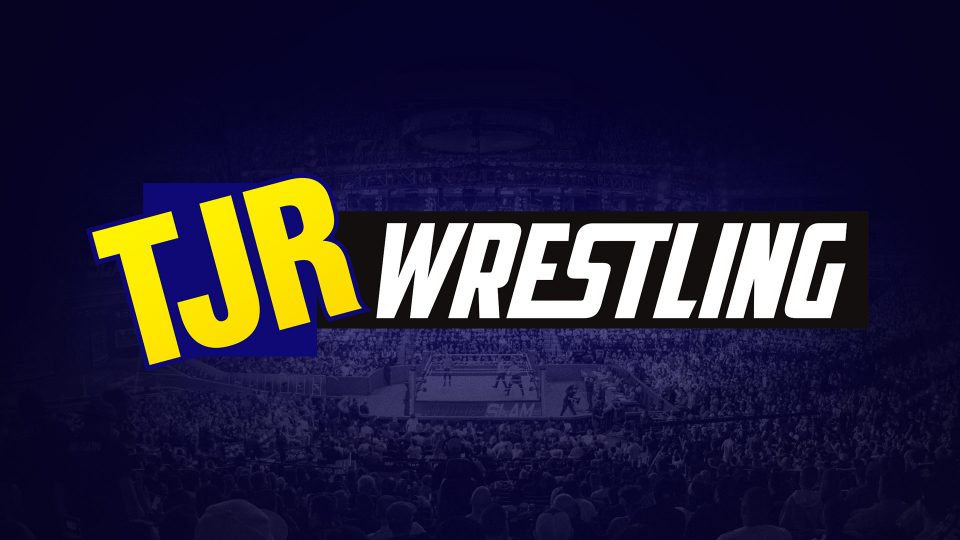 John: Every year at this time the TJRWrestling staff comes together to share some predictions that we have in mind for the wrestling business in the upcoming year. It's fun to try to guess what might happen in the upcoming calendar year at this time and it's sometimes comical to look back on our predictions a year later, which is what I did in this post here about our 2015 predictions.
Each writer was asked to write out five predictions for 2016 in wrestling and as you might expect, most of the predictions are based around World Wrestling Entertainment events. Each prediction has to be 150 words or less because there are over 20 of us and it's going to be a lot of reading for you, dear reader.
All of us had to follow simple rules stating that the predictions need to be things that can have a definite yes or no ending. For example, saying "the tag division will be great this year" is not valid. It needs to be a more direct prediction that can produce a yes or no result. Saying "Brock Lesnar will win the Royal Rumble" is fine because he will either win or lose. Simple enough, right?
The other thing to note is that nobody saw other people's picks, so there will be repeat predictions. All they did was email it to me and not other writers. My picks will go at the bottom. Thanks as always to Melo Man for the banner at the top.
Lastly, many of the writers had John Cena related predictions or may have mentioned him somewhere. I pushed this back a day so people could edit their predictions if necessary, so kudos to hose writers that did it so promptly. Others may reference Cena without an injury and we'll just live it, but obviously it's tough to involve him in a prediction since he may miss half the year.
As I said, this is a huge column that's over 10,000 words. Let's jump right into it as I post them in the order they were sent back to me.
MATTY J. DOUGLAS

Rusev will dance!
The prophecy will come true by the end of this year. When this League of Nations crap comes to an end, and Rusev's status as a monster wanes as we approach his upcoming on air nuptials with Lana, Rusev will transition into the comedy persona that the likes of Koslov, Brodus Clay, and Tensai all devolved into.
Maybe Fandango will teach him how to dance so that he and Lana can have the WWE's first "First Dance" after a wedding angle. Maybe he'll team with R-Truth and start popping and locking. Regardless of the method of delivery, be prepared for dancing Rusev. It's almost here!
Dean Ambrose will win MITB and turn heel.
The Money In The Bank concept has very nearly run its course, and to be fair, we should be more surprised that it had the legs its had. Seamus may have been the worst MITB winner in the match's history. Couple that with being the most predictable cash in and you have what may invariably be the death of what has become an annual tradition.
WWE needs to do better this year, and what would be better than having Ambrose win the case and have it tempt him to the dark side, much like the one ring did to Smeagle. I see Ambrose capturing the contract, while his best friend Roman is champion. Roman trusts that Dean won't use it to steal the title from him, but the prize eventually becomes too rich to resist. Ambrose will turn heel and cash in on his best friend. Seth and Roman had 2015… 2016 is Ambrose's year!
Sami Zayn and Kevin Owens will kickstart their Main Roster Rivalry in the Royal Rumble
This is absolutely what should happen. Kevin Owens should be kicking ass in the Rumble when the buzzer sounds and Sami Zayn's music hits. Zayn will hit the ring like a bat out of hell, and he will decimate Owens. Do it early in the Rumble and let them wail on each other for a good portion of the match, before their obsession with eliminating each other gets them both eliminated.
From there build to a Wrestlemania match and beyond. This feud has the legs to stretch well beyond Wrestlemania season. The emotional hook is there. The history is there. Tell us a story that we will remember when 2017 rolls around!
Tyler Breeze and The Miz will form a tag team before the year's end
This is a pair that is just begging to be put together. You have The Miz, the self proclaimed "A-List" actor and style aficionado, coming out week after week in his perfectly pompous outfits hosting Miz TV, but not really doing anything. He's been great in the role but he needs something to do. Tyler Breeze just ended his relationship with Summer Rae and has largely done nothing since coming to the main roster. Link these guys up, and create the WWE's Entourage.
The A-Lister and The International Male Model is a dynamic duo and would take the tag team division by storm. The outfits alone might be worth it. Worst case scenario, treat them like a mean girl clique in high school. They don't really like each other, but recognize that their unity helps their brands. It's so obvious! Make this happen WWE!
2016 will be a huge year for Black Wrestlers in WWE (though the highest prize will continue to elude)
Specifically, I think Titus O'Neil will win a singles title in the WWE this year. I think New Day will continue to be the best act in the company which will result in them being a top 3 merchandise seller in the WWE (if not close to number 1). I also think that Apollo Crews will become the workhorse of NXT in 2016 and will keep the brand successful after the departures of Finn Balor, Bayley and Sami Zayn. I even see them signing ROH Champion Jay Lethal by year's end. Between New Day, Titus, Apollo and Lethal, the black community will be well represented in the WWE this year.
With all that said, the highest prize will continue to elude them. 2016 will also be another year without a black WWE World Heavyweight Champion. Yes the Rock was the first (although they chose to primarily focus on his Samoan heritage), but only 1 in nearly 40 years is pitiful. While 2016 will see progress, there's a ways to go and we need to start holding the WWE accountable.
KEVIN PINTO
Undertaker Will Not Lose At WrestleMania 32
It's safe to say Undertaker's next match will take place at WrestleMania 32. After all, he's featured in the event's promotional video package. However, what's not clear is who his opponent will be. WWE has not given the WWE Universe any indication nor has Undertaker appeared since celebrating 25 years of service with WWE at Survivor Series in November. Regardless of who goes one-on-one with Undertaker at AT&T Stadium in Arlington, Texas, Undertaker will improve his WrestleMania record to 23-1. If Undertaker were to suffer another loss at WrestleMania, it would diminish Lesnar's feat of breaking the streak. Yes, Lesnar would still be remembered as the man (or beast) responsible for ending it, but he should also be the only blemish on Undertaker's near perfect WrestleMania outing.
Sting Will Work A Match For WWE In 2016
Sting sustained a neck injury back in September in his match against Seth Rollins at Night of Champions. Last month, Sting revealed on Ric Flair's podcast that surgery will be required to repair his neck. Despite the belief by many that Sting has wrestled his last match, I foresee an in-ring return from The Vigilante. If Sting is cleared to compete in time for WrestleMania 32, the allure of performing in front of a record-setting crowd seems to tempting to pass up. WWE would benefit from Sting's presence due to the star power he would bring to the card. Plus, Sting's WWE run could not possibly end this abruptly, right? Fans have spent years fantasy booking Sting vs. Undertaker. Dream matches are often times not realized. With both men at WWE's disposal and their respective careers winding down, WWE should capitalize in producing said matchup before it is too late.
Big E Will Capture The Money In the Bank Briefcase
The New Day have established themselves as a credible team with respectable victories over the legendary Dudley Boyz and former tag champs The Usos. Kofi Kingston, Xavier Woods and Big E are in the midst of a lengthy tag title reign which will hopefully culminate in a meaningful title change. The Money in the Bank pay-per-view is in June and by then I believe it would be an ideal time to keep things interesting with The New Day. What better way to do so than by having two members of The New Day assist the other in securing a guaranteed World Title opportunity. Why did I choose Big E over Kingston and Woods you ask? Because as we all know, and as CM Punk has stated, WWE has a male bodybuilder fetish which is why they are inclined to grant a singles push to the bigger guy first and foremost.
Shane McMahon Will Make A Surprise Appearance At WrestleMania 32
Roman Reigns vs. Triple H seems to be all but confirmed for WrestleMania 32. Reigns laid out Triple H at the TLC pay-per-view last month resulting in Triple H's absence from WWE television ever since. In the meantime, Reigns has been embroiled in a battle with the McMahon family, particularly Stephanie and Vince McMahon. It's only a matter of time before Triple H exacts revenge against Reigns leading to an inevitable showdown between the two at WrestleMania. Although Shane McMahon has distanced himself from the company, I have a gut feeling he will reappear at "The Show of Shows" and have a role in the Reigns vs. Triple H/McMahon family saga. If and when his music hits, expect a thunderous roar from the live crowd. It would be a WrestleMania moment considering he's been away for almost seven years.
Kurt Angle Finally Returns To WWE
Angle plans to leave TNA at the end of the month and take a break from wrestling altogether. He is open to returning to either TNA or WWE in the future. I would prefer the latter without question. Angle has spent nearly 10 years away from WWE. A return by the Olympic gold medalist to the top wrestling promotion would garner instant buzz for WWE. He is one of only a few big names left who would receive a deafening reaction from the live crowd upon his arrival. I think this will be the year in which WWE and Angle negotiate a deal that sees Angle perform for WWE on a part-time basis. WWE is aware of Angle's drawing power and would be wise to utilize it to boost network subscriptions and overall fan excitement for the product.
CHRISTIAN MICHAEL
Seth Rollins will win the WWE World Heavyweight Championship at SummerSlam.
One of the worst things to happen to WWE in 2015 was the loss of their Champion and MVP, Seth Rollins in November. Rollins completely destroyed his knee and was forced to vacate the WWE World Heavyweight Championship and it was said he would miss 6-9 months. Rollins winning the title back should be a big deal and since it can't happen at WrestleMania it should happen at SummerSlam which is at the tail end of that 6-9 month estimate and it should it appear that Rollins is ready to go "the Biggest Party of the Summer" is the right spot for the Architect to begin to rebuild his legacy.
The Usos will split up, feud and get back together before 2016 ends.
When I was watching RAW this past Monday I was thinking about if The Usos would ever break up. Despite the fact I think The Usos shouldn't break up, it seems like something WWE will at least try. I can see a scenario where they get frustrated after WrestleMania that they can't win the Tag Team Championships and turn on each other. They'll have a few matches that crowds are apathetic towards and after realizing they are better together than apart WWE will reunite them for a title run in late 2016.
Sami Zayn will win the Intercontinental Championship in 2016.
This seems pretty logical to me. I think Sami needs a few months back in NXT to reestablish himself after the shoulder surgery. Sometime after WrestleMania when WWE needs some fresh blood Sami will get the call up gain momentum until he grabs the Intercontinental Championship in the summer.
Daniel Bryan will return to WWE as a part-time competitor.
WWE doesn't need more part-time guys but in the case of Daniel Bryan I think it's the fair thing to do. WWE doesn't seem to want to clear him despite the fact that a lot of reputable doctors have. It would be a mistake to lose Bryan which WWE could be on the verge of doing if they don't let him wrestle. So, to limit more possible injuries WWE can use him on a part-time basis for big shows or when the roster is thin for a PPV because of other injuries. It keeps him from working house shows and from WWE counting on him as a top guy. It also gives the fans the chance to see Bryan do what he does best at least a few times a year.
Dean Ambrose vs. Brock Lesnar will happen at some point in 2016.
This is a personal dream match of mine so I'm going to go ahead and stick it here. Fans like both guys and there is no need to turn anyone heel. I can only imagine the awesome verbal battles Ambrose would have with Paul Heyman. The match itself would be amazing as Ambrose being the lunatic that he is not knowing when to stay down after getting beat on by The Beast. It's a match that would launch Ambrose into a legit main event player.
REY MORALDE
The Shield will re-form for a short time before Dean Ambrose turns heel
Seth Rollins appeared on the Slammy Awards and showed hints of a babyface run upon returning. With Roman Reigns and Dean Ambrose as faces, Rollins will come back as a face (whenever he's ready, probably May?) and immediately re-form the trio (Reigns will probably still be champ at that point). But Ambrose would feel slighted because Rollins and Reigns have both reached the top. After a couple of months, he'll turn his back on both guys and all three of them will be in the title picture (triple threat in SummerSlam).
Sasha Banks leaves Team BAD and becomes Divas Champion at WrestleMania
I think Sasha will get a shot at the Rumble in a triple threat with Becky and Charlotte. Team BAD's interference will somehow cost Sasha the match. She'll go on her own after that while the WWE features her with vignettes, talking about how she idolizes Eddie Guerrero and that she's Snoop Dogg's first cousin. And then she and Charlotte have a classic match at Mania (that Sasha wins) that puts women's wrestling even more to the forefront on the main roster.
Bayley will debut on RAW after WrestleMania as a fangirl
Bayley has evolved from a doe-eyed, naive fangirl to confident champion in NXT. And since the top of the Divas division will probably be about Charlotte, Becky, and Sasha for a little while, Bayley will debut on the RAW after WrestleMania as a fangirl (hugging everyone, of course) and we watch her ascension (not the tag team) and evolution (not the stable) on the main roster (basically a repeat of her NXT journey). It may not make much sense for those of us that have watched NXT but little makes sense in WWE.
NXT stable debuts on RAW after WrestleMania
This seems like something I would want and a lot would have to happen. WWE tends to ignore certain things in their universe so I think this would work somehow. They were all featured on a WWE.Com column before. Why not have Adrian Neville come out the RAW after WrestleMania and say they are tired of being treated like second-tier superstars? Kevin Owens also comes out and talks about how he's tired of being disrespected. Then you "debut" Hideo Itami (let's ignore his Mania 31 appearance), Finn Balor (let's ignore his Rumble appearance; that will be a one-off), and Sami Zayn (let's ignore his challenge to John Cena last May) all at the same time and they form a stable called NeXT Generation. They can make the stable last for about 6-8 months before they all go on their separate ways (after Survivor Series when they lose a classic Survivor Series match).
Roman Reigns doesn't lose the WWE Title at all in 2016
Because the WWE is petty and they want CM Punk's record to go away. Reigns will beat Brock at Mania, beat both Rollins and Ambrose, probably beat Cesaro on a random title match in a PPV, beat Triple H at the Rumble, and have a double DQ match with Cena because Cena never loses.
KURT ZAMORA
AJ Styles will appear at least once in NXT
AJ continually says he will go where the money takes him, and the money will take him to an NXT show at least once this year. There's almost a perfect storm brewing that makes me feel confident about this prediction. AJ's declining health, the fact there's such a buzz for it to happen, and with NXT growing larger on their touring, Triple H will need pull aces from his sleeve. I'd love to add The Young Bucks to this prediction, but after the contracts they just signed with Ring of Honor, I don't see it happening. Bring AJ in as a huge surprise and put him against Finn Balor or Samoa Joe and just act like the previous matches in Orlando didn't take place between those two. It's what WWE does best. Poor TNA.
The next big surprise arrival in NXT will be a woman
The men's division had its fair share of surprises show up to Full Sail in 2015. Samoa Joe, James Storm, Rhyno, Tomasso Ciampa, & Johnny Gargano all had fans of NXT in buzzing when they arrived. With Bayley primed to be leaving the brand sooner than later, the women's division will be left to Asuka, Emma, and a lot of inexperienced girls still trying to find their way. To help this, Triple H will need to start looking to familiar names in the women's division to inject some experience into the group. Names like Velvet Sky, Brooke Tessmacher, Mickie James, Maria Kanellis all come to mind who have a strong following and/or a familiarity to the WWE product. Even maybe someone like a Tessa Blachard who has some nice buzz on the indy scene and also has the lineage of being the daughter of the great Tully Blanchard.
Bayley will make her main roster debut on the Raw after WrestleMania
This is predicated on my prediction in my WrestleMania Prediction column this week (cheap plug) that Charlotte will defend her Divas Championship against Becky Lynch and Sasha Banks in a Triple Threat match at WrestleMania. They will actually be given the time and ability to have one of their NXT-style matches at "The Show of Shows" and tear the house down. The next night on Raw, the same three women will appear as fallout from their match the night before, and then Bayley's music will hit and the crowd will lose their shit, for lack of a better phrase. Bayley will come out and make the point that they haven't accomplished anything yet since the Fourth Horsewoman was still down in NXT. Then, and only then, will the Divas Revolution have a chance to come off life support.
Chad Gable & Jason Jordan will headline a Takeover event
Now that the women have headlined an event and made history, it's time for the tag titles to get the spotlight and no one has the spotlight shining on them brighter than Chad Gable and Jason Jordan. They are the hottest commodities going in NXT and I can't even begin to imagine the reaction they will get when they finally win the NXT Tag Team Titles. If it was me booking it, I would have Dash and Dawson use underhanded tactics to retain the titles in their first match. Then have Gable and Jordan win the titles in the second match, more than likely during Takeover: Dallas. Then, do a Two out of Three Falls match for the rubber match and put them in the main event spot. Then get your popcorn, sit back, and enjoy the best tag team match this side of The Rock-N-Roll Express vs. Midnight Express.
WarGames will finally debut
When we lost the icon that is Dusty Rhodes in late 2015, NXT was quick to pay tribute to the man by giving a tip of the cap to the old Jim Crockett Memorial Cups and having their own tag team tournament in the honor of The Dream. This year in 2016, they will continue to pay tribute to the man by finally bringing in one of Dusty's greatest creations ever and the white whale of gimmick matches for WWE, WarGames. They've had plenty of opportunities to do it before (The Shield vs. The Wyatts anyone?) but with the aura of The Dream always living on, Vince and/or Triple H will find it appropriate to finally debut this match in front of a brand new audience, whether it be WWE or NXT.
JASON SOLOMON (SOLOMONSTER)
Roman Reigns Will Win The 2016 Royal Rumble
Many observers seem to think we are headed for the inevitable Roman Reigns showdown with Triple H at Wrestlemania, but I'm not so sure of that. I believe Reigns will overcome the odds to win the Rumble match and retain his title, but will battle Triple H at the Fast Lane PPV instead. A surprise assist by The Rock will serve as the impetus for a Rock vs. Triple H match in Dallas, with Reigns defending his title against Brock Lesnar in a rematch from last year's show.
Daniel Bryan Will Return To The Ring In Time For Wrestlemania
Some have written off the former WWE champion and his chances of an in-ring return, at least anytime in the near future. Not only do I think Bryan will be back in a WWE ring, but I think he will be back in time to appear on the Wrestlemania card in Dallas.
Seth Rollins As The Returning Hero? Not So Fast…
Everyone seems to "know" that Seth Rollins will return to WWE as the conquering babyface, but WWE has been known to put the fans in their place when they think they "know" something, even if only for shock value. I predict Rollins makes his in-ring return at Summerslam in Brooklyn, but shortly thereafter, Rollins will reveal his true colors and revert right back to the smarmy villain he was in 2015.
Mark Henry Will Win The Andre Memorial Battle Royal
As a show of respect for the "World's Strongest Man", who has said he plans to retire after this year's Wrestlemania, Mark Henry will get one last moment of glory by winning the Andre the Giant Memorial Battle Royal in his home state of Texas. In its short lifespan, the battle royal has not been established as any sort of launching pad for new or underused talent, so I fail to see what harm it would do to give the big man a feel good moment on his way out. He deserves it.
Jeff Hardy and Jay Lethal Under WWE Contract Before Year's End
Jeff Hardy made headlines recently by expressing interest in a WWE return, this as his TNA contract is rumored to expire in mere months. While he still has another surgery ahead of him following his dirt bike accident, I predict Hardy will be back under contract before the end of 2016. In addition, I believe Triple H will poach Jay Lethal away from Ring of Honor as a way to further bolster the NXT brand.
RON PASCERI
1-Roman Reigns Puts An End To The Authority
It couldn't be more clear that WWE has decided Roman Reigns is the future of the company. They are more invested in Roman than any other talent on the roster. Unfortunately for them his standing with fans is pretty tenuous. The most traction he's gotten since The Shield broke up was following his massacre of Triple H and his title win over Sheamus and Vince McMahon. The Authority is the storyline that has dragged on the longest and rubbed more fans the wrong way than even John Cena. He will eventually have to face Brock Lesnar, where Roman is in danger of being booed as a babyface once again. Putting an end to The Authority could be the only way to get Reigns over for good.
2- Divas Title Will Be Renamed The Women's Title After Mania
There has been a lot of talk this year about the "Divas Revolution" and about women in sports in general. Women are integrating themselves more than ever into places usually reserved for men. The newest crop of women's wrestlers are the best and most serious in WWE to date. For that reason I predict the winner of the Divas Championship at WrestleMania will bring back the Women's Championship the next night on Raw. The post-Mania Raw crowd will go nuts to see the Divas title retired and a new era of women's wrestling being ushered in. It could also generate some good mainstream buzz which never hurts.
3- A Member Of The New Day Will Win A Singles Title
A recent interview with Xavier Woods, the founding member of The New Day, revealed that his ultimate goal is to get Kofi Kingston the WWE World Heavyweight Championship. That reminded me that the original premise of The New Day was to get these three performers a higher profile and a chance to shine. While their wildly entertaining run as two-time champs has been a big step up for them, it likely hasn't been enough for them to be satisfied. They embarked on a brief feud with U.S. Champ John Cena shortly before his hiatus. They can't and won't hold the tag titles forever, so it's just a matter of time before one of them wins gold on their own.
4- Jay Lethal Will Appear In NXT
I actually made this prediction before the signings of AJ Styles and Shinsuke Nakamura made the jump. I figured due to his appreciation of the business and his fandom of WWE Lethal was the most likely candidate to try his hand under the WWE banner. I'm not quite sure if these signings make me feel better or worse about this prediction. But I do believe as a true student of the game, Jay Lethal, more than any other wrestler outside WWE, would like his chance on the biggest stage. There is a great feud at NXT with great history awaiting him in Samoa Joe, his former mentor. I think Lethal is a guy that appreciates the type of work done down in Orlando which is why we'll see him on a different show on Wednesday nights.
5- Sasha Banks Will Main Event A PPV
I figured I'd save my biggest stretch for last. It took until this past fall for the women to main event an NXT Takeover in a promotion where women are arguably the biggest draw. The women in WWE aren't even placed on the same level as the mid card, so it's a stretch to think a women's match could reach the main event. Still, Sasha Banks is the Superstar or Diva fans in attendance seem to be most thirsty for. If she wins the Divas Championship at WrestleMania and brings back the Women's Championship, it will be a big deal. As we saw last year there are plenty of lulls for WWE during the course of a year and plenty of PPVs without a great build or story. I think WWE may take a chance and put one of it's biggest young stars at the forefront of one show.
JAKE DRAPER
1: Sasha Banks will hold the Divas Title for most of the year
It's not really a secret that the top Diva in the division in the eyes of the fans (who are supposed to matter, from what I'm to understand) is Sasha Banks. The woman has had numerous matches with the women in NXT that grabbed our attention in ways that women's wrestling haven't in…ever? She was the common denominator, and we saw it. It's safe to assume she takes the title at Wrestlemania and holds it for a while. I would imagine the rest of the year. Will she break the record for the longest reign? Who cares? We became incredibly invested in that record and now no one cares at all. A year-long reign is in the cards, and she deserves it.
2: Finn Balor will hold a singles title on the main roster
I can go either way with this one. Either Balor is going to come to the main roster and his insane persona and entrance will catch fire, or he will be horribly misused and flounder in the midcard until he's released in a few years. I'm taking the optimistic route. Balor has something that other performers don't always have. He's got a presence. You're glued to the screen when he's on, but can the main roster handle such a strange presence or will he be seen as more of a joke than anything? This one is in the hands of the bookers. Take Finn Balor seriously and you will see magic from both him and the live crowds he performs for. Which title will he hold? Not the World title YET, but likely the US Title.
3: The Shield Reunion will NOT happen
It's going to be teased, but I don't think this is the year. Rollins is going to come back and we're going to be all like, "Yay!" But then it's going to be Ambrose turning heel, which we want so it's kinda like, "Yay! But…grrrr! Blast you, WWE!" I want the reunion, and Rollins coming back as a hero sets that up, potentially. Which is exactly why WWE will pull the rug from under us and have Ambrose turn. The triple threat between them at 'Mania this year is obviously nixed, so now it needs another year of build and this is the best way to do just that. Maybe 2017 will see them back together.
4: Bray Wyatt will win the WWE Championship
I'm getting brave with this one because I don't actually see how they can get to that point. Let's face it, though, seeing a heel champion be chased by the babyfaces works. I'm not alone when I say that I'm over The Authority Champion stuff. Orton, then Rollins, then Sheamus? It's the same exact story with a different cast. Sure, Wyatt as champion is a similar idea, but instead of Authority backing and power over booking it's going to be him and his "family" just running amok on the whole roster and anyone who tries taking their title away. Get creative with my previous prediction regarding 2017 and add in Wyatt running around with the World Title and there's a story to be told.
5: Daniel Bryan will return to the ring
This one is a lot of hopeful thinking. Hearing what he says in interviews, the outlook for his return isn't looking great. But, he's a fighter. He's going to push for the return and eventually I believe he will return to action. They absolutely should not advertise it at all. Just have a pivotal moment with a babyface in peril, and bam, his music starts up and out he comes to the biggest ovation you have heard in years. Possibly the Royal Rumble, but unlikely. Perhaps the night after Wrestlemania, where all kinds of great things tend to happen.
MARK MCALLEN
Sasha Banks will win the Divas Championship
It's only a matter of time. She's the best female wrestler on the main roster. The charisma, persona and in-ring work are all there. Whether Banks will turn face or not doesn't really matter to me because she can excel tremendously in either role she's put in. There's no doubt in my mind in predicting that Bank's will hold the Divas Championship in 2016.
Finn Bálor will get called up to the main roster
This is long overdue. He's been ready for the main roster for a while now. I could understand the WWE wanting to try and figure out what Bálor's character will be before putting him on the main roster. He's very talented and they'd be kicking themselves if they screwed him up. It didn't take much tweaking. They just let him be himself and allowed him creative freedom with his Demon character, and it's worked marvelously. I know the talk has been that Bálor may be staying on NXT in 2016 to help sell tickets since NXT is expanding its touring schedule. However, NXT is filled with talented wrestlers and will always have constant new talent arriving. They'll do just fine without Bálor. I think he'd be too much of a money maker for the WWE to ruin him on the main roster. He'll fit in just fine on Raw.
Seth Rollins will become a face
If all goes well with Rollins' recovery, he should be back by SummerSlam. A baby face push right around that time would be great. Whenever his return is, it will be received with a big ovation. Fighting through surgery and physical therapy to get back in the ring and take back the championship you never lost is a perfect baby face story that people can get behind. WWE should really try and capitalize on it. Then again, things that seem obvious aren't always done. When Dusty passed away last year, I was almost sure Cody would drop the Stardust gimmick. People felt for Cody and wanted to cheer for him. However, it never happened so who knows. Still, I'm sticking by Rollins turning baby face. Seeing his all-white attire on a regular basis is just too good to pass up.
Three NXT tag teams will be called up to the main roster
If 2015 was the year of the Divas Revolution, than 2016 will be the year of the Tag Team Revolution. There are so many good tag teams in NXT right now, almost too many for a one-hour show. I see the WWE doing something similar to when Charlotte, Becky Lynch, and Sasha Banks debuted on Raw. However, maybe instead of on the same night, 3 NXT tag teams can debut within the same month. Let's say The New Day are running through the division and have defeated all challengers, three weeks in a row NXT teams come out to take them on. The three teams I'd like to see get called up are Enzo and Big Cass, Gable and Jordan, and The Vaudevillians. I think all three teams would have a fun dynamic with The New Day as well as all the other teams on the main roster.
The Undertaker will have his final match at WrestleMania 32 and get inducted into the WWE Hall of Fame
The WWE's trying to break the all-time attendance record this year. Filling more than 93,137 seats is going to be difficult. There are a lot of things that need to happen in order to break the record, and having big names there is one of them. If the WWE advertised WrestleMania 32 as The Undertaker's last match ever, a fair amount of people who weren't planning on going this year will quickly change their minds. Also, you need a big name inductee in your Hall of Fame class if this is going to be the biggest WrestleMania of all time. The Undertaker is that big name. WrestleMania 32 will be in Arlington, Texas and although The Undertaker is from Death Valley, Mark Calaway was born and raised in Houton, Texas and currently resides in Austin, Texas. The stars are aligned for The Deadman to finally call it a career.
HEATHER HICKEY
Brock Lesnar will win the Royal Rumble.
Even though WWE logic dictates that they will use this title stipulation to make Roman Reigns look super strong and win the Rumble, I like the idea of Lesnar putting on an epic display of brutality and taking the belt. And THEN Reigns will really look good when he wins it back at Mania, avenging his loss to Lesnar at the hands of Rollins' cash-in last year. Talk about putting the stamp of legitimacy on Reigns! Lesnar is one of the few who can do it.
The Undertaker will headline the 2016 Hall of Fame.
What does he have left to do? His streak has been broken. He shook that off and won against Bray Wyatt at WrestleMania 31. He failed to beat Brock Lesnar, so that door is closed. He had one last run with Kane as The Brothers of Destruction. And while some could argue that Taker can still "go" in the ring, I think his legacy is best preserved if he hangs up his iconic hat this year. Ric Flair was inducted at the very WrestleMania that he had his retirement match, so there's nothing to say that the Undertaker can't also have his last match at the biggest show in his home state. This needs to happen.
The Undertaker will face Kevin Owens at WrestleMania.
This is a dream match for me, rather than a calculated prediction (though if The Rock were cleared to compete, I'd pick Owens as his opponent too). If I think about who best personifies "the future of WWE, and a credible threat to the Undertaker", that's Kevin Owens. Owens has the cocky poise of someone who'd love nothing more than to retire the Phenom, and the aggression to have us all believing it could happen. Owens could have a field day cutting promos on Taker (and then schooling the haters on Twitter thereafter). What an opportunity for him to shine, and we'd all be on the edges of our seats wondering how it will end.
Sasha Banks will win the Diva's Title at the RAW after WrestleMania.
Everyone knows that the post-Mania RAW rivals most (and some years, all) PPV's for excitement. We can't have everything happen on Sunday night, and I think Sasha winning on RAW will allow even more of a focus on that match. Make it the main event, and it would send a powerful message about the Diva's Revolution. I'm a bit concerned that the more casual fan base won't have the benefit of a proper build to understand Sasha's talent – unless they start at the Royal Rumble, and do it well.
Cesaro will make his return at the RAW after WrestleMania.
Timing-wise, it lines up with his recovery from rotator cuff surgery. And a Cesaro return would get lost at WrestleMania. Give Cesaro the run that we all know he can handle. Have Kevin Owens come out to crow about his defeating The Undertaker (be it with a victory the night before or figuratively because Taker has retired), and Cesaro can challenge him to fight someone in his prime, the next legend. They could feud until Money In The Bank, where the spotlight is on which man can get to the top of the ladder first.
STEVE MELO
Kevin Owens will win the WWE Championship
Kevin Owens is easily my favorite wrestler in all of wrestling right now. I can relate to him perfectly. He's got a belly; I got a belly. He has 2 kids to support; I got 2 kids to support. When he doesn't get what he feels he is owed, he beats the crap out of people. When I don't get what I feel I'm owed, I wish I were Kevin Owens so that I too could beat the crap out of people. He's not your typical cookie cutter looking wrestler. He's a big dude and he can move as well as wrestle. His matches with Cena last year were spectacular. His quick rise to the main roster wasn't an accident either. This guy has what it takes and I think before the year is done, you could be looking at your new WWE Champion right here.
Finn Balor will debut on RAW
It's only a matter of time but I think it is definitely happening this year, maybe even as soon as Wrestlemania. I just have this gut feeling that they want that entrance to really get the crowd excited and pumped for. And with Cena being out for 6 to 9 months, this is the perfect opportunity to introduce a new face for the kids to get behind. I think Finn is the guy. The body paint, the over the top entrance, and of course the fact that he is one of the best wrestlers they have makes it a recipe for success. Let's hope it happens and that WWE does not mess it up. Hopefully the kids don't find this demon too scary.
Mark Henry will actually retire for real this time
I was listening to the Solomonster's Sound Off podcast as I do each and every week (cheap plug) and he made an excellent prediction that I can't take credit for. He predicted that Mark Henry would retire at Wrestlemania and that as a tribute to all his years of service to the WWE, they would give him the honor of winning the Andre the Giant annual Battle Royale match. I liked this idea so much that if WWE doesn't do this that I think I will be very disappointed in any other outcome now. I just hope he busts out the salmon coloured blazer again. That's what he does apparently.
Cesaro & Tyson Kidd will become a tag team again
Let's face it, WWE (Vince) has no faith in Cesaro as a top main event wrestler. He never has and sadly it has become more and more apparent that he never will. Same goes for Tyson Kidd and I think deep down, both guys know it. So why not return as a tag team again? They had great chemistry together and always consistently put on great matches. Besides the tag division could really use them right now. New day is great and all but I'm tired of the Usos and the constant 3 on 3 tag matches they do as fillers.
Roman Regins will turn heel
I called this last year but it didn't happen. It should have happened but it didn't. I've said it before and I'll say it again. The best babyfaces are the ones who started off as a fantastic heel first. Don't believe me? Stone Cold Steve Austin, The Rock, Kurt Angle. Brock Lesnar. Daniel Bryan. The list goes on and on. I know as part of Shield he was technically already heel but I don't really out that. I'm talking about singles careers. They should have turned him last year but Vince is quite the stubborn one. I would love to say that roman will also go ahead and win the Royal Rumble this year too but I think I am still trying to decide if I am pissed about that or not. The last few years have been a complete letdown that's for sure. I think it is a lose-lose situation this year for Roman in the rumble again. If he wins, then he defeats 29 other wrestlers to keep his WWE Championship and the crowd resents him for it long term. If he loses then he loses whatever little momentum he has going for him right now. I didn't get many predictions right last year but I sure as hell out the part about the fans crapping all over him if he won the rumble. Just saying.
MARC MADISON
Sister Abigail debuts
Since the debut of the Wyatt Family, one of the biggest mysteries regarding Bray Wyatt's promos has been the infamous 'Sister Abigail'. For all intents and purposes, it could be suggested that Abigail is a 'higher power,' a leader to the leader if you will. So, I believe that this is the year she finally appears. With the popularity of Star Wars and its resurgence, the idea of having a 'dark side' that fully takes over the WWE directs mercenaries to run over the weak is very plausible. While rumors of her debut have been speculated for some time, with Mika Rotunda (Bray Wyatt's real life sister) being suggested, I believe that the WWE will go the route of someone who could pull off the character and isn't family. Stephanie McMahon is my pick to play the character upon her reveal.
Sami Zayn debuts on Raw after Wrestlemania, continues feud with Kevin Owens
Some may also see this coming. The chemistry that these two have with one another in incredible, and it was unfortunate that injuries derailed this feud between former best friends. Zayn's likable character and ability to connect with the audience makes him easy to cheer for. I see Zayn coming in and bullying the bully, and costing Owens his chance to regain the Intercontinental title. Owens is currently in the midst of a title feud with Dean Ambrose, and while their program may have some peaks and valleys, I see it ultimately coming to an end on the night after Wrestlemania when Zayn's music hits and distracts Owens, causing him to lose his championship opportunity. Upon causing that distraction, Zayn proceeds to charge the ring and beat down his former friend, making good on his promise of retribution.
Four Horsewomen align on the main roster
If there was ever a collection of women with a buzz about them, fueled by the internet, it is Sasha Banks, Becky Lynch, Charlotte and Bayley. Anyone watching can see that these four women stand alone, their ability in the ring making them superior to a lot of the talent that has been on the main roster. While the company has tried with female factions in the past, only to see them squandered and ultimately fall apart, I believe that the Four Horsewomen will be aligned on the main roster as a faction by the end of the year, at least for one night. One of the things wrestlers often say is that their best alliances or teams are ones where all members are friends, and this holds true here.
The Miz and Tyler Breeze form a team, leads to Neville/Breeze feud
The whole notion of the Miz attempting to coach Neville and make him into a bigger star will ultimately result in The Miz and Tyler Breeze forming a team. One of the things that both have going for them is the whole 'entertainment' quality about their characters. With the WWE needing more tag teams, having these two aligned given the similar nature of their characters makes the most sense. Could they capture the title? I would go as far as to say they may even contend for the title by the end of the year. The Miz could jump onto the Tyler Breeze bandwagon and, much like he was attempting to make Neville a big star, he sets up Breeze and has him go after Neville for being ungrateful.
Power Struggle within The McMahon Family
Unlike the past, with either the pair of Triple H and Stephanie McMahon or Vince McMahon on his own in charge, this time around we could see a family feud where the roster chooses sides. The sides would battle to determine who can best run the company. Often times family squabbling or animosity has turned into ratings. This time we could see the WWE championship involved, and old school versus new school, where those that trusted and supported Vince wage war against Triple H and Stephanie. We could see those that Triple H calls the future, such as Sami Zayn, Finn Balor, Neville and Kevin Owens, battle against a more seasoned breed. And oh, the irony, if people like Samoa Joe or James Storm are called upon to support McMahon because he knew 'they always had it in them' as an indirect jab at TNA.
ROBERT KOJDER
1: Bullet Club will feud with The Wyatt Family

I have no real idea what the feud will be over, but BAH GAWD just imagine elimination style Survivor Series matches and brutal TLC wars between these two factions!
2: Vince Russo will be a guest on Stone Cold's podcast on WWE Network
WWE loves the Steve Austin podcast as a smark oriented WWE Network show and I can't think of a more controversially entertaining guest to have then Vince Russo.
3: Ronda Rousey joins WWE full time
Here's the thing, while I'm aware Ronda Rousey will be receiving a championship rematch sometime in July, I fully believe Holly Holm is going to knock her out once more. Essentially, this will further crush the already fractured spirit of Rousey, convincing her to jump ship and pursue wrestling, something she's actually been repeatedly vocal about trying. It's safer and generates her a lot of easy money too.
4: A Shield Triple Threat match will main event SummerSlam
Seth Rollins should definitely be back in action by this point with Roman Reigns still tearing through the roster as a dominant champion. It shouldn't be hard to work Ambrose into things. Also, the match is due by now; wrestling fans all over are craving for it.
5: NXT will replace SmackDown
This one is a tough call. On one hand, some of the Network's charm would be gone, but television ratings aren't too hot and this could hypothetically fix that. For clarification , the show wouldn't transistor to a live format but remain taped. NXT Takeovers would remain Network exclusive.
MATT CORTON
The Authority Just Won't Go Away (evens)
You Authority is a busted flush. They have to go in 2016, but they won't because I can't see how they can do it. Sure, the Board could remove the power from the powers that be, but short of returning to the GM model, which is still equally stale (I think), what else is there? I can't see what they'd put in the Authority's place that would do its job across all shows, platforms and have the same resonance. Vince managed it, he was clearly still the owner of the company, and CEO, but never on TV or seen to make decisions and Trips and Steph could do the same thing simply by turning face and stepping back because it's the right thing to do. I just don't think they'll do it because I think there's literally not another option that has the same easily achieved impact the Authority does.
The Undertaker Will Have His Retirement Match At Wrestlemania (2/1)
I'm torn on how exactly the Deadman will do this, but I definitely think its his last 'official' match. I thought it'd be a singles vs Cena but obviously not, so now I'm going for Rock. It's that or another tag match with Kane, but whatever option I think we should enjoy his last match while we can. If he doesn't retire, he should. I'm already planning a whole article around the Undertaker for Wrestlemania season, but I'll just say that he didn't need to lose to Brock for Brock to be seen as a monster, he would have been that anyway. Since then, it's not been the same for me and I think one big, last high and that should be it. No staggering, doddery Undertaker, but a battling win against a game Rock is a good full stop.
Seth Rollins Will Regain The WWE Title In His First Return Match (2/1)
As a face, which he surely will return as, unless Creative are complete idiots (oh…) then a returning face Seth is the WWE's best crowd-pleasing option aside from Daniel Bryan. They have to use that. I think he debuts requesting his rematch, gets it, wins, crowd loves it. Simple story. I would then not take it off him for a long time. They're going to need strong heels to go against him but Kevin Owens, Big Show (I know, but…), Bray Wyatt and a heel Bubba-Ray Dudley (please, WWE) could take him six months to get through. Which leads me to…
Big Show Will Have A WWE Title Match In 2016 (Odds On Favourite)
OK, not much of one, this prediction, but I think it shouldn't happen so much that it will. It's someone huge for Seth to go over. And that's all I really have to say about that.
Nobody Will Be WWE World Heavyweight Champion In 2016 Who Hasn't Been Champion Before (4/1)
I think the champs will be Roman Reigns (obviously), Alberto Del Rio, Seth Rollins and Randy Orton. I'm not 100% sure on Del Rio, I just think a heel walks out of Royal Rumble Champ while Trips and Roman are distracted. KO would make as much sense, I just don't think they'll take a risk on a new champ in the near future, not with Roman being so 'new ' to it. Bray Wyatt SHOULD win it, but I can't see when in the calendar they'd have him get the gold, and I think they're MITB-ing him for 2017.
HAB RICH
Baron Corbin On WWE's Main Roster
I see Baron Corbin being called up to the main roster this year and making an immediate mid-card impact. I became invested in his character due to Breaking Ground and I believe it's time.
NXT Tag Team Gold For Jordan/Gable
Jason Jordan and Chad Gable will become NXT Tag Team champions this year. They're the hottest tag team in NXT; if not for New Day, they'd be the hottest tag team in all of WWE .
Bray Wyatt To Have More PPV Wins Than Losses
Bray Wyatt's 2016 PPV record will be above .500 this year. He has a knack for delivering great promos and being able to carry a feud on the mic, only to lose the pay-per-view match. Not this year!
Dean Ambrose Will Be WWE Champion
Dean Ambrose will win his first WWE World Heavyweight Championship this year, completing The Shield cycle.
No WWE Matches From Daniel Bryan This Year
We will NOT see Daniel Bryan wrestle on WWE programming this year. I hope I'm wrong.
HANK MCALLEN
Kurt Angle will return to WWE.
Yep, that's right folks. It's showing in my crystal ball. We've recently seen that the WWE is making a serious commitment to righting all of the wrongs of 2015 with their big acquisitions this week. What better way would there be to put the icing on the cake, then by bringing Kurt Angle home.
Angle has said on many occasions that he wants to come back to WWE. His contract with TNA is for all intents and purposes is done. He is not getting any younger and I can see him becoming very intrigued with the WWE rosters newest additions. I see Kurt making his first appearance at Summer Slam to get involved in my next prediction (see below). He has a history with each of the wrestlers and it would be a great way to bring him back into the fold.
Brock vs. Samoa Joe – SummerSlam.
This is as much as a wish as it is a prediction. I also think it will help in building interest in SummerSlam. It will be a hot crowd in NYC that night and it would be awesome to get one of the remaining few dream matches left in the business to take place.
WWE needs to make a concerted effort to maintain fan interest beyond Wrestlemania. I get that it's their main show, but if you start to build this feud post Mania you can have a nice three month build up leading to a match that has never happened, but one that the fans would love to see.
Chad Gable and Jason Jordan will win the WWE Tag Team Titles.
As we've seen tag teams are dominating NXT, and the main roster can use an infusion of young legit talent. There's no team better than these two to give the promotion, push and titles to. I can't help but have memories of the World's Greatest Tag Team (such a great and underrated team) any time they hit the ring.
Both of these guys have a great amateur background. They also have that nice short/tall combination that allows them to work well with almost any team. I'd love to see them come up as heels under the tutelage of The Miz (yes he needs to become a manager). I think they could have amazing matches with and eventually beating the New Day.
The New Day will be broken up.
Trust me folks, I REALLY hope this doesn't happen but I just got a strange feeling it will. Let's face it, for some odd reason the WWE likes to break up factions, (see Nexus and The Shield) despite how popular they are. I get that guys like to be single wrestlers, and I understand breaking up a faction is an easy storyline, but what is the harm in having factions last for years? They don't always have to be teamed together they just always have each other's backs, ala The 4 Horsemen.
I see this going down in either their feud with Gable and Jordan that I predicted above or at something like the Rumble where one throws the other over. I can also see Xavier Woods being the instigator in the break up as he is the main mouth piece.
Vince McMahon will hand over the reins of the main roster to Triple H.
It's not hard to see that Hunter's fresh approach in running the programming on NXT has been extremely successful. I think we can all honestly say that 2015 will be remembered as the year RAW finished 2nd to NXT in popularity. I'm guessing that didn't sit well at the McMahon Christmas table this year.
While Vince is the ultimate egomaniac, he is also a smart businessman. I think he sees the great job Trips has done in building NXT from scratch. Vince also sees that while RAW ratings have plummeted, NXT's popularity is off the charts. Also, the signings of Styles and Nakamura smell of Triple H, not Vince. I believe Vince (70) knows that this change will have to happen eventually and why not now? Hey Vince, It's Time To Make The Change!!!
MIKE HOLLAND
The Undertaker Will Not Retire or Be Inducted to the HOF in 2016
The rampant prediction regarding the Deadman seems to be that the WWE will use the opportunity of WrestleMania being held in Undertaker's home state of Texas to give him a final sendoff match as well as an induction into their hallowed hall. While a tidy story, I don't see either thing happening in 2016. Taker will undoubtedly wrestle at the big dance, as he's been more visible lately and the company needs the star power in a big way. But he's still in game shape so there's a major tactical disadvantage to proclaiming him done. As for the HOF induction, it's automatic but not this year. The WWE will want to make sure his in-ring days are done and there's no other major headliner to compete for what's sure to be one hell of a sendoff. Look for Sting to get the nod this time.
Finn Balor and Bayley Will Remain in NXT in 2016
NXT is on the cusp of doing something truly remarkable, presenting itself as actual competition to the WWE despite being produced by them. This is one of those mind-numbing things that can only occur in pro wrestling. It's also a major reason why two of the more popular stars in NXT, champions Finn Balor and Bayley, will not be headed to the main roster this year. Both already set the groundwork by saying the right things when asked about moving up, but it will be incredibly important to the feeder promotion to maintain some stable star power. There is no need to rush either individual, as the Divas division is already overcrowded and Balor would necessitate changes to the trajectory of current pinup hero Roman Reigns. It's silly to empty the cupboard at this critical juncture. Look on the bright side: perhaps creative will know what to do by then.
The Shield Will Reunite
Breaking up the incredibly popular triumvirate proved a smart way to introduce the heelish character development of one Seth Rollins, but deprived audiences everywhere from fully exploring the appreciation of this collective. Amazingly, Reigns was more popular as a component than in his current championship role. With Rollins on the shelf with an injury, the rumored feud with Authority honcho Triple H will have to wait. Rest assured that it will happen, however, as WWE is short on faces behind Cena and have this major ace in the hole that would be guaranteed to attract interest. It's already been teased a few times since the breakup, and each and every occasion has generated energy that hasn't been found elsewhere on the roster. Letting the Shield be the impetus to destroy the McMahon Empire as they were themselves destroyed by them to begin with? Compelling.
Sasha Banks Will Hold the Divas Title for the Majority of 2016
I could have added like a boss, but you get the idea. Banks is perhaps the person on WWE's entire roster who showed the most growth and promise last year, bringing her NXT character up to the bigs without missing a beat after tearing the universe down with likely the match of the year against the aforementioned Bayley. Her current gig as head heel honcho is treading water a bit, but the seeds have already been planted with Charlotte's full heel turn underway. Sasha is already over enough with the fanbase that they don't care whether she's good or bad, and that's a big deal. The division sagged a bit with the departure of AJ Lee, and interest is high on renewing what was once a vital component of WWE programming. She is the right choice to usher it in. Everyone else should get used to second place this year.
Alberto Del Rio Will Win The World Title
It's been a whirlwind for ADR, who went from the outskirts of the business to main event level status in almost no time at all. Sheamus's title reign has been about what we've expected it to be, and now the wait is on for Brock Lesnar. Assuming that Lesnar is in no hurry to start planning his life around WWE (a reasonable guess), ADR has the look and the athleticism the company covets and is a natural choice to get another run with the belt. WWE has previously shown strong faith in his abilities, and they are still looking for something to fill the void left with the departure of Rey Mysterio. Think they didn't notice the success of unheralded Lucha Underground? Think again. Del Rio looks and moves better than he did when he left, and he's in the right place at the right time for an extended run.
BRANDON LASHER
1.) Samoa Joe will Win A Secondary Title on the Main Roster
Samoa Joe is amazing. I will freely admit I never watched him in TNA but I could quickly see why he became a major star. He can wrestle and talk with the best that the WWE has to offer. After NXT Takeover: London, it seems to me he has nothing left to prove on the NXT roster. What value is to be found in continuing a feud with Finn Balor?
The WWE is lacking in strong heels on the main roster. This points to a bigger issue but new superstars will help fill that void in 2016. It makes little sense to keep the 36-year-old Joe in NXT much longer. He will make an immediate impact on the main roster with the lack of heels and be quickly involved in the mid-card title chase. It will enhance the mid-card and provide a well-deserved opportunity for this veteran.
2.) Bray Wyatt Wins The Money in the Bank
I am recycling my prediction from last year! Bray Wyatt is slowly being built as the next great bad guy in the WWE. Having the Wyatt Family back together really helped his character in late 2015. They are portraying them as an unstoppable faction. He needs to have some major victory and accolades if he is ever going to make it to the next level. What is the easiest way to do this in this day and age? You give the man the Money in the Bank Briefcase! We can all just imagine the great mind games that Bray will play with the Champion as he holds onto the Money in the Bank over the course of 2016. He would certainly seem a lot more credible than Sheamus and would have credibility to keep that title when he cashes in. The WWE would be foolish to not pull this trigger.
3.) Sasha Banks will Defeat Charlotte for the Diva's Title at WrestleMania 32
Let us face it, the Diva Revolution got off to a terrible start. A lot of meaningless six woman tags with no storyline progression. If you didn't know Sasha Banks, Charlotte and Becky Lynch from NXT, you certainly didn't learn much about them. I believe that has started to change with the current Becky-Charlotte feud. They are actually building character and having it over the title.
The one person who hasn't been heard from much is Sasha Banks. But I think it is no coincidence that Sasha Banks hasn't lost a singles match yet. If they didn't care at all about her long-term future she would have lost already.
WrestleMania 32 will have time for quality wrestling. Who is better on the main roster than Sasha Banks? She is the woman to do it on the biggest stage. It should be a great moment when she beats the Flairs.
4.) Daniel Bryan Will Not Wrestle in the WWE in 2016
I really miss Daniel Bryan. It feels like a crime that he didn't get a lengthy reign with the WWE title. The problem now is he hasn't wrestled since the European tour in April of 2015. Neck problems and now concussions have derailed an amazing career. It is terrible.
The fact we have heard nothing but frustration on Daniel Bryan's side makes me believe he won't be able to wrestle for the WWE again. He has had far too many injuries too quickly to be cleared by the WWE to wrestle. They have a recent history with superstars like Christian of not clearing wrestlers after a series of repeated concussions. Concussions are no joke and I hope Daniel Bryan keeps his long-term personal future in mind as he makes professional choices in 2016. I think one of those choices will involve not wrestling in a WWE ring.
5.) The New Day Will Break-up
I want to be clear that I don't want my last prediction to happen. New Day is keeping me interested in the main roster during these slow months. I will watch Raw and Smackdown simply to watch their antics. To see where they started at the beginning of 2015 until today is impressive. That is why they will screw it up.
The New Day is a huge group right now. However, I believe the WWE doesn't see the members of New Day equally. I believe it will be Big E that will cause the break up. It was reported he was considered for main event a few years back and I am sure the WWE must love his work in 2015. Since the WWE doesn't value tag teams like single wrestlers, the WWE will break up this group prematurely. It will be a sad without my weekly dose of unicorns.
WAYNE TOMKINS
1) Brand Extension Returns
NXT will change the game next year by becoming a legitimate third brand. And in doing so, will trigger a brand extension. There have been rumor rumbles for a few months now about the possibility of the brand extension, and as the saying goes, there's no smoke without fire. With the recent touring NXT have done across the US and the UK, it's safe to say that the demand is there, and with WWE hiring more talent than ever before, the size of the overall roster will be reaching post Invasion levels. What better way to make use of all the talent than to bring back the brand extension?
2) Tyler Breeze & Dolph Ziggler Unite To Claim Tag Team Gold
The series of matches the two have had in the past few months have shown they have great in ring chemistry. What better way to utilize both talents that are floundering in the mid card, than by teaming up both brash personalities and taking the tag team division by storm.
3) John Cena Will Tie Ric Flair With 16 World Championships
With Cena taking an unprecedented break during the back end of last year, and his recent injury, it could look like Cena's in ring career is possibly winding down. What better way to say thanks and cement his legacy than by tying the record with the greatest of all time, Ric Flair. I honestly can't see Cena breaking the record this year, maybe next year if he can stay injury free and his passion for the industry is still there.
4) Bray Wyatt Wins MITB and WWE Championship
Now is the time to pull the trigger with Bray. It's never been a better time to push him. He has his family, his devoted followers behind him who will do anything for him and both Wyatt and the family are coming off some dominant wins over Team ECW. So what better way to push him into the main event level than win the MITB contract and the WWE World Heavyweight Championship in the same year?
5) The UK Will Host A Secondary Main Roster PPV
With the bi-annual Raw and Smackdown tapings that happen over here, and the resounding success NXT Takeover: London was, I think that us Brits will finally get a PPV that we've all been clamoring for since SummerSlam 92. I don't think it will be a top tier (and I mean historically speaking) PPV like SummerSlam or Survivor Series, but definitely could see a TLC or Battleground over here. Holding it on a traditional Sunday will make the five hour time difference less of a problem, which was a major gripe of holding NXT Takeover: London over here.
HOWIE MANDELLA
ROH, NJPW and WWE NXT will announce a working agreement this year
I believe something under the table has been discussed for a while, and NXT is increasingly outsourcing for talent.
There will only be 2 WWE World Heavyweight Champions
Roman Reigns and Seth Rollins. They're going to solidify both men as the present and future of the company buy giving then lengthy, multiple title reigns.
Finn Balor, Bayley, Carmella, Enzo & Cass will make the main roster this year
For Finn it's only a matter of time whether he wants to go or not, unfortunately. The tag division is getting a little weaker and it doesn't seem like Enzo and Cass have anything left to do in NXT.
Bullet Club will NOT invade WWE or NXT
This is the direction everyone's going in but I don't see it that way. If anything Finn will find himself needing "friends" and will call them in. Nothing crazy or Nexus-like will happen.
The Divas Title gets replaced for the Women's Title
Madusa and Paige just to name a few, have gone back and forth about bringing back the original women's title. It's something the fans are ready for as well as the talent for the term Diva doesn't have a positive connotation.
JOHN CANTON
Kevin Owens Will Wrestle Brock Lesnar At WrestleMania
This is more of a want than a sure thing. The more I thought about it, the match makes a lot of sense. Since I figure Roman Reigns will face Triple H (it's not what I want – it's what I think they will do) and they're not going to do Undertaker vs. Lesnar again, they need a strong heel for Lesnar to go against. I feel like they took the IC Title off Owens to make him more of a threat as a top heel to get him ready for Lesnar.
They can shoot the angle during the Royal Rumble match. Do the same kind of setup that they did for Angle/Michaels in 2005. Have Lesnar toss him out of the match. Then Owens goes in, attacks Lesnar, tosses him over the top and they brawl outside the ring. That way Lesnar loses in a cheap way to set up a reason to have a future match.
Bayley Will Win The Divas Title
Last year in this spot I put that Charlotte would win the Divas Title and I got that right. I hope I'm right again because Bayley should absolutely win the Divas Title. She really shouldn't be in NXT much longer. A debut on the main roster around WrestleMania would be perfect. Once there, they need to push her pretty quickly and establish her as the top face woman on the roster because she has a special connection especially with female fans that nobody else has. Her future is as bright as anybody in WWE, male or female.
There Will Be Four Tag Team Title Changes On Main Roster
I always like to pick a number of title changes for one of titles and I'm going with the tag titles this year. How may were there in 2015? Four. That sounds like a good number, so let's go with it. I feel like the tag team division is so deep or at least will end up that way once they start calling some NXT teams up that they will have to do several title changes. The New Day will probably drop the titles around WrestleMania. After that, you can have several 2-3 moth title reigns among the other teams.
My hope is that by the end of 2016, the team of Jordan and Gable are the Tag Team Champions on the main roster. They're too good not to be there.
Daniel Bryan Will Wrestle In WWE Again
Call this a prediction from the optimist in me. He's my favorite active wrestler and I would like nothing more this year than to see him healthy doing what he loves. He says he's been cleared by his doctors for month. The WWE doctors haven't cleared him. I really hope it happens.
The Undertaker's Last Match Ever Will Be At WrestleMania
This is it, Undertaker fans. He's going to be 51 years old in March and I feel like all of those matches in the second half of 2015 were like his retirement tour. He was even working house shows, so it wasn't just PPV events either. It's a shame that the Cena match at WrestleMania can't happen due to Cena's injury, but I hope they can have somebody match up with Taker to provide a great match. Put him in a match, then win or lose, have him do that pose in the ring and a slow walk up the ramp. They don't have to announce it's the end. We'll know.
Time To Say Goodbye

That's a wrap. It's likely going to be the longest column of the year at nearly 13,000 words by 21 people. Thank you so much if you read it all or even skimmed it. We really appreciate it.
To the team that helps make up TJRWrestling, thank you so much for all that you do. We had a damn good 2015. I want to make 2016 even greater. We're off to a damn good start.
Please continue to read (and share) our content here on TJRWrestling.net every day and we're even going to have t-shirts available soon as well. More details on that soon.
Feel free to post your own predictions or comment on ours in the comment box below. I'm sure a lot of us will want to know what you think, so don't be shy about it!
Thanks for reading.