TJR Blog: Ranking AJ Styles' WWE PPV Matches In 2016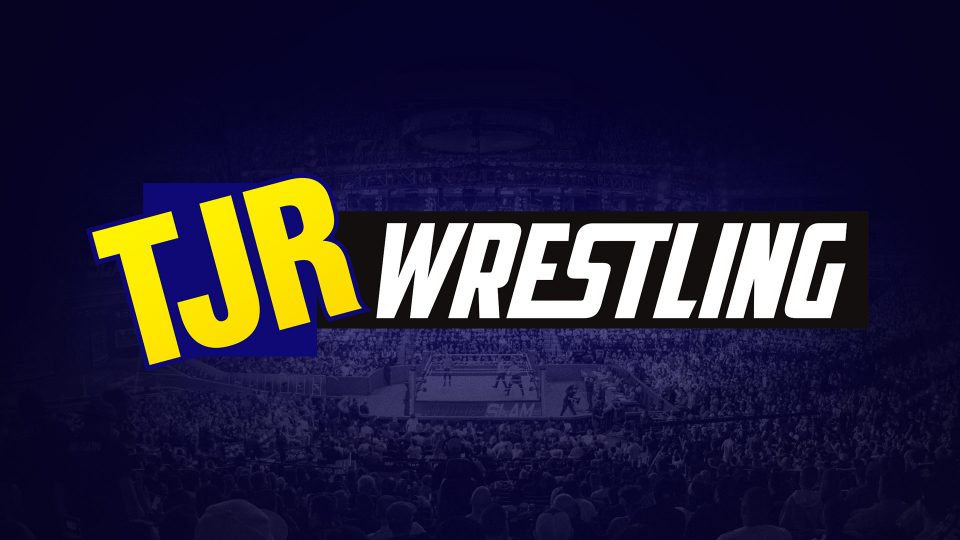 Last night's WWE TLC event presented by the Smackdown Live brand marked the last PPV match of the year for the "Phenomenal" AJ Styles. I think he's definitely WWE's Wrestler of the Year even though guys like Kevin Owens, Dean Ambrose, Chris Jericho, Charlotte, Sasha Banks, The Miz and others have had great years as well.
After raving about another great PPV match by Styles last night, I thought it would be a good idea to look at my star ratings for every Styles PPV match in 2016.
If you read my content regularly then you know that I rate matches on a five star scale. There were a couple of five star matches this year, which is wrestling perfection. A match that hits the four star level is considered excellent and usually the best match on a match. A three star match is very good and slightly above average. There's no Styles match below the three star level. I realize that some people also think star ratings are stupid, but I like them especially for stuff like this where I can rank Styles' match. If I just wrote that a match was "excellent" or "very good" it wouldn't really be helpful for a column like this, right? That's why I like it.
Please note: I am not including the 2016 Royal Rumble, which is where Styles made his debut. He had a good showing there, but being one man in a 30 man match makes it difficult to compare to his other matches this year. If this was Ric Flair in the 1992 Royal Rumble where he's in nearly the whole match I'd consider it, but not in this case. I rated the Rumble 2016 match at ***1/2 out of five in case you are wondering.
Here's the ranking in order from best to worst with some quick thoughts on each.
AJ Styles vs. John Cena @ SummerSlam (****3/4) – I wish I had it at five stars because when I watched it the second time that's what I thought. It's hard to point out why it didn't get five stars on the live viewing. When I write live sometimes I miss the little things. The fact that Styles won clean really elevated him to the next level. Believe me when I tell you it's on the short list for match of the year. This is also a contender for feud of the year.
Team Raw vs. Team Smackdown @ Survivor Series (****1/2) – I was there live and I absolutely loved it. Styles played a pretty big role in the match although he didn't last until the end. When The Shield reunited to hit a Triple Powerbomb on him it drew the biggest reaction of the match.
Roman Reigns vs. AJ Styles (Extreme Rules Match) @ Extreme Rules (****1/4) – This was their second match after impressing me at Payback one month earlier. I don't think anybody believed Styles would win the title at this point because Reigns was early in his title reign, but they sure busted out some cool spots in the match.
AJ Styles vs. Dean Ambrose (TLC Match) @ TLC (****1/4)– It's still fresh in my mind since it took place last night. I loved that 450 Splash through the table so much. It's pretty amazing how he's willing to take so many risks even though he's nearly 40 years old and could still get huge reactions doing the most basic things in a match.
AJ Styles vs. John Cena @ Money in the Bank (****1/4) – This was a dream match for a lot of people that lived up to the hype.
AJ Styles vs. Dean Ambrose @ Backlash (****1/4) – This is the match where Styles won the WWE Title from Ambrose. It was an even match until the ref was momentarily stunned, Styles hit a low blow followed by a Styles Clash and he won his first WWE Title. Great moment for the new champion while also putting on a wrestling clinic before it.
AJ Styles vs. John Cena vs. Dean Ambrose @ No Mercy (****) – The problem with triple threat matches is they are repetitive. I liked the match quite a bit, but it felt like a lot of other triple threat matches. Sometimes a triple threat match can reach a near five star level if they set up exciting spots and do crazy bumps. This match didn't have that. I also think they were hurt by going on first at the PPV because if it was up last the anticipation would have been greater and the crowd would have cared even more.
Roman Reigns vs. AJ Styles (No Disqualification and No Countout Match) @ Payback (***1/2) – I was probably too low on the rating. I watched the match a second time and liked it more upon the second viewing. I'm not sure if this is true, but this felt like the match that may have opened up the eyes of management to show them just how great Styles in the ring. I'm sure they knew to some degree already, but
AJ Styles vs. Chris Jericho @ Fastlane (***1/2)– This was Styles' first match on a PPV, so there was a lot of anticipation for it. I remember it being a pretty good back and forth match, but it didn't stand out compared to the other matches he had on PPV later in the year.
The Club (Styles, Gallows & Anderson) vs. John Cena, Enzo & Cass (***1/2)– Cena pinned Styles with an Attitude Adjustment off the middle rope. It was a regular tag that was done to set up the Styles/Cena SummerSlam clash.
Chris Jericho vs. AJ Styles @ WrestleMania 32 (***1/4) – His worst match was at WrestleMania. Weird huh? It just didn't click as much as they probably thought it would. I still don't understand why Styles lost the match considering he became number one contender the next night. I guess WWE figured they could afford to book him to lose since he was main eventing the next two PPVs. It would have been nice if he had more momentum going into the Reigns matches, though.
What's the average star rating for a Styles PPV match? It turned out to be **** (four stars) exactly. I'm not sure how that would compare historically to the best in-ring performers ever like a Shawn Michaels, Kurt Angle, Bret Hart, Ric Flair or guys like that, but I don't know if any of them would have an average that high in a year. It just shows how incredible of a performer Styles is.
In addition to all of that, my buddy John Harper keeps track of all my star ratings. Styles has four matches over four stars on Smackdown and four matches over four stars on Raw as well. It's amazing to see how good of a year he has had.
Thank you WWE for finally signing AJ Styles to a deal this year and thank you to Styles for showing the WWE Universe just how great you are.
Let me know what you think of AJ's PPV matches this year and my ratings for them. Use the comments below or tweet me @johnreport about it.