TJR Blog: Fantasy Booking AJ Styles And The WWE Title To WrestleMania 33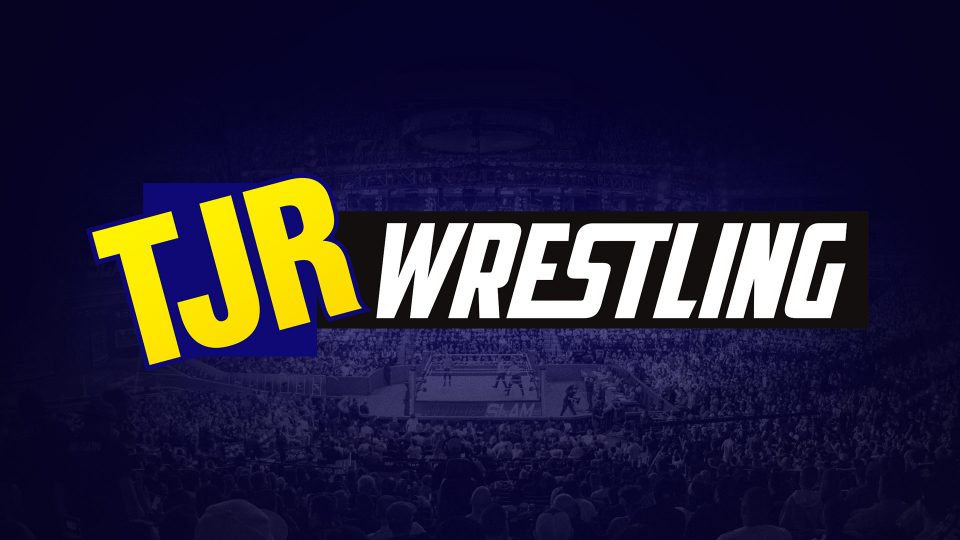 Fantasy booking isn't something I like to do that often, but sometimes I sit here writing about current WWE storylines and I start thinking about all the things that they could do. I was talking a friend earlier, one of our TJRwrestling writers Kurt Zamora, about what WWE can do with the WWE Title and AJ Styles going forward.
The reason I got to thinking about this is because I think Styles is the best performer in WWE right now and is definitely my pick for WWE Wrestler of the Year. Yes, there are others that have had great years, but he's in first place for me. I want him to have a significant run with the WWE Title as well as the main event match at WrestleMania. What would I do? Here are my ideas using the major pay-per-views for the significant matches.
September Backlash PPV – Styles wins WWE Title over Ambrose. Sorry Dean, but it's time to pass it over to the best performer in WWE.
October No Mercy PPV – Styles retains vs. Ambrose. Make it a Street Fight with Ambrose being allowed to pick the stipulation. Ambrose will pick that stipulation because it will make it seem like Ambrose has the advantage as more of a brawler, but Styles still wins.
November Survivor Series PPV – Styles vs. Orton ends in a controversial ending. Maybe a double pin, a DQ or countout, but Styles retains. It wouldn't have to be the last match on the show since it's a dual brand PPV, so having a bit of a screwy finish is okay. It helps the story.
December TLC PPV – Styles retains vs. Orton in TLC match main event. Much like with Ambrose, they can say that Styles has never had a TLC match before. Meanwhile, they can point out that Orton beat Cena in a TLC in 2013, so Orton would be considered a favorite. Styles ends up winning again.
January Royal Rumble PPV – John Cena should be back from American Grit season two taping, so it sets up Styles vs. Cena in a 30 minute Ironman match since WWE may make the Royal Rumble four hours like they did for SummerSlam. There's plenty of time for a match like that. Styles wins 2-1 to make him 3-0 against Cena in televised matches.
At this point, fans would really start to get behind Styles more. He would still act as a heel, but the booking would ease up on it a bit to make him more likable too.
February whatever name PPV – Styles vs. Orton vs. Cena vs. Ambrose and Styles retains. It could be different people if WWE wanted to put Bray Wyatt there or if somebody like Baron Corbin is ready for that spot. Just make it a 3 way or 4 way to make it different. The idea is that Styles found another way to get a victory and nobody seems to be able to beat him.
Angle alert. Styles is celebrating with the title as Mauro Ranallo is on commentary saying that Styles continues to find ways to hold onto the WWE Title and there's nobody that can stop him.
That's when the music hits. Brock Lesnar, the Royal Rumble winner, shows up at the end of that February PPV, points at the WWE Title and beats the crap out of Styles. It's a savage, cheap attack from Lesnar, who would be portrayed as a heel in the scenario. Paul Heyman is about to announce something on the microphone, but Lesnar shoves him away, grabs the microphone, looks down at a fallen Styles and says: "Screw the Universal Title on Raw. I want the WWE World Title. I'm coming for you at WrestleMania, bitch." Lesnar hits a F5 on the floor and leaves looking as dominant as ever.
Styles is knocked out as while the announcers wonder if Styles will even be able to defend the WWE Title at WrestleMania.
(Side Note: I know Lesnar is a Raw talent. However, I think they should do what they did in the past where the winner of the Rumble gets to pick what title they go after, so that's what I'm rolling with here.)
WrestleMania 33 – Lesnar is the heel challenger and Styles is now in a babyface role as the WWE Champion. Listen to the crowds at WWE shows today. Even with Styles being booked as a heel, he still gets massive cheers. The fans love him. Lesnar should be portrayed as a heel because he's better that way.
They have a great back and forth match, Lesnar looks like he's about to win a few times, but Styles keeps fighting back. In the end, Styles wins with three Phenomenal Forearm shots in a row on a dazed Lesnar. Styles wins over Lesnar and it's the first time Lesnar has lost clean in a singles match since Triple H beat him at WrestleMania 29 in 2013.
I think the match would be amazing. Remember Lesnar vs. CM Punk at SummerSlam 2013? Outstanding match. Punk is a bit bigger than Styles, but not by much. With all due respect to Punk, I think Styles is better in the ring than him. Lesnar thrives as the bullying heel against a smaller opponent, so I think they would match up well. I always wanted Lesnar vs. Daniel Bryan. It's probably never going to happen, so this one can happen and be just as good.
After that, Styles can drop it to a heel that cheats to beat him in one of the following PPVs. I just wanted to end this thought at WrestleMania when storylines should matter the most.
Final Thoughts
I realize that there are people that will say it would be stupid to waste somebody beating Lesnar on a guy like Styles that is going to be 40 years old next year. You know what I say to that? So what? I think it's about rewarding the best performer in the company in WWE and that's Styles. Lesnar putting over a younger guy was supposed to happen at WrestleMania 31 in 2015 with Roman Reigns and that didn't work. It doesn't have to be a young guy. It should be a deserving guy. That's AJ Styles.
What do you think? Let me know.
John Canton – mrjohncanton@gmail.com
Twitter @johnreport