The New Day: Symbolic Pursuit Of History by Matthew J. Douglas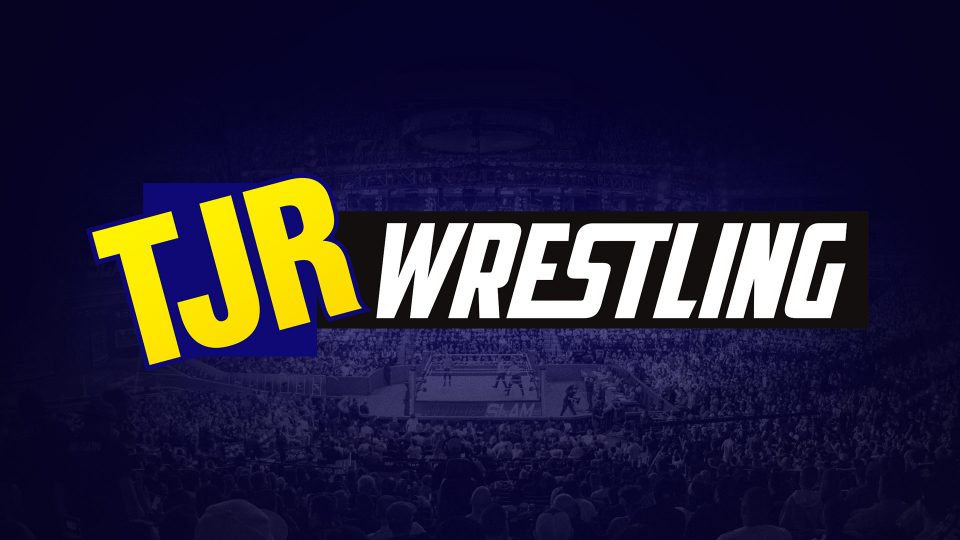 Happy Friday TJR Faithful. It's been a little while, and I hate that I haven't been able to write as much for you guys and gals recently, but between work and screenwriting commitments, my time has been monopolized as of late. Keeping up with the WWE has been hard enough, given their endless barrage of Television, network shows and PPVs. Between Raw, Smackdown, NXT, 205 Live, and a PPV every 2 weeks, at some point keeping up with all that, a job, and personal commitments can become overwhelming. With all that being said, I've carved out some time and I'm excited to write about something in the wrestling world near and dear to my heart.
You guys may have heard, but there's this wrestling trio known as The New Day. Kofi Kingston, Xavier Woods and Big E are on the verge of making history in the WWE, by become the longest reigning Tag Team Champions in company history. Next Wednesday will be the day that they officially break the record, and to do so, they have to get out of this Monday's edition of Raw still Tag Team Champions, when they face The Club and Sheamus & Cesaro in a Triple Threat Tag Team Championship Match.
Now I've heard the scuttlebutt on Facebook, Twitter and other fan forums on the internet, that The New Day have lost something. That they're not as great as they used to be. Now I say all that noise is some unfiltered hogwash (although I'm willing to concede that the whole act was even funnier when they were armed with the comedic tool of irony, which has been significantly diluted during this babyface run), but to each their own I suppose. A lot of those same people are saying they hope that New Day don't get the record because of this, and I couldn't disagree more.
A lot of people may say "Who cares Matty? The record doesn't mean anything anyway!" And to those people, I retort that you are spitting straight up booty-chatter. Sure the WWE could have handled the approach to the record being broken better. For instance it may be a lot more exciting had they not undermined the chase by having them use heel tactics against babyface teams during their pursuit of Demolition. It would be a lot more exciting had we been watching them pull out close, hotly contested Tag Team Title defenses, cleanly for the last month, all leading up to one final defense to claim the record. It would have been amazing to watch them be the epitome of babyface fighting champions, only to cheat and turn heel on the final defense, returning to the old and ironic version of The New Day, who believe they are babyface role models, but in actuality are habitual cheaters and line steppers.
However, despite the curious booking of the trio as they march on the cusp of breaking Demolition's record, which has stood for almost 3 decades (longer than I've been alive), I can say that New Day breaking it is significant, not just historically, but symbolically. Today I'm going to outline exactly what those reasons are, and explain why I hope like hell that the WWE doesn't clip this whole thing just short of a record breaking reign.
First, let's talk about this year in wrestling a little bit. From January to now, we have seen not only addition of a slew of new championship belts in the WWE, we have also seen a preposterous amount of title changes. Let's just go Title by Title shall we:
The Intercontinental Championship changed hands 5 times this year. Dean Ambrose was Champion to start the year, lost it to Kevin Owens in February, who then lost it to Zack Ryder at Wrestlemania in April, who lost it to The Miz the very next night, who then lost it to Dolph Ziggler after a lengthy reign, who then lost it back to The Miz about a month later.
The United States Championship flip flopped between Kalisto and Alberto Del Rio 3 times in the span of Twelve Days, before Kalisto lost it to Rusev in May, who lost it to Roman Reigns in September.
Roman Reigns began 2016 as WWE World Heavyweight Champion, lost in January at The Royal Rumble, won it back in April, lost it to Seth Rollins in June, who promptly lost it to Dean Ambrose that same night, who then lost it to AJ Styles in September.
Sasha Banks and Charlotte have both become 3 time Women's Champions this year (a belt that was introduced in April).
There have been 3 Cruiserweight Champions crowned since it's return in September.
There have been 2 sets of Smackdown Tag Team Titles since their inception in September.
There have been 2 Smackdown Women's Champions since its inception in September.
The Inaugural WWE Universal Champion had the title for less than 24 hours.
In summary of the above details, excluding The New Day's current WWE World Tag Team Championship run, there have been 32 Championship reigns in 2016. Assuming no Champion loses their title for the remainder of 2016, the average title run in 2016 will 55.9 days (less than 2 months per reign) with a chance that titles could change hands still before the month is through. The Intercontinental, United States, Universal and WWE World Heavyweight Championship all had one superstar hold them for 24 hours or less. For context the WWE did add 4 new titles after August, but all those belts have already had multiple owners.
Looking at these statistics, I can only think about how very great it would be to have New Day break a three decade old record for longest Tag Title Reign (478 days), in a year where there were an average of 2.7 title changes a month. The contrast is stark, and kind of beautiful. They were the single constant in a year with so much fluctuation. It needs to end with them breaking the record, and their consistency/stability being the focus.
Another fact about this year in wrestling is how reliant it has been on nostalgia. Me and my good friend who often discuss wrestling when we hang out, joked that since the WWE needs to name every era, that is New Era should really be called the B+ Era, because that's how it comes across when Triple H had a Strong Championship Run to start the year, and Goldberg came out of retirement to defeat the greatest threat in the WWE, Brock Lesnar (who himself is another hold over from a bygone era). 2016 has oddly not seen the strongest showing of support for "New Era" guys. It was a year full of relics from the past taking centre stage, while younger, fresher talent are relegated to B+ roles. I think having The New Day break a record set in 1989 is a great way to tangibly show "New Era" guys eclipsing a standard set in a bygone era.
Now let's talk about New Day's title reign itself. There was a stretch of time, from the summer of 2015, to early 2016, where The New Day were the single best thing on WWE Television on a weekly basis. Not just pretty good, not just one of the good things, but THE most entertaining act in the entirety of WWE Televised programming. They were rewarded for this great run by being booked to lose to the League of Losers at Wrestlemania, and to play second fiddle to a bunch of retired wrestlers who showed up to swim in the WWE's nostalgia pool.
Wrestlemania should have been a celebration for The New Day, for their contributions as an act that was fresh, funny, and in touch with the current state of popular culture in a way that the WWE at large could only dream about being. They were the MVPs of the WWE, and not only were they not the Slammy Award Winners for Best Tag Team, but they jobbed to a team that consisted of Sheamus, Rusev, and two guys who didn't finish they year still employed by the WWE. Add on top of that that they were then embarrassed by a group of guys whose average age is north of 50, and it's safe to say that Wrestlemania failed to celebrate New Day in a way that they were worthy of, which has been somewhat par for the course of New Day's run.
They took a gimmick that had nothing behind it, and transformed it into something special. They made it their own, and weekly they stood out as the only voices on WWE TV that sounded unique and innovative. They were responsible for genuine laughs in a way most WWE comedy isn't. They found their voices in a gimmick that wasn't meant to go anywhere. They fought for the chance to sink or swim with their own ideas and their own unique perspectives for their characters, and for a long stretch of time, they didn't just swim, they owned the damn ocean. They had the midas touch; be it a series of backstage segments with Seth Rollins and/or other current superstars, an interaction with stars of yesterday like Edge and Christian or The Rock, or simply their weekly anecdotes and comedy stylings as they entered an arena, everything that they touched was pure gold.
When they decided to turn them babyface for Wrestlemania, they admittedly lost one of their greatest comedic weapons, which was the irony of their entire act. And yet they continued to be funny. Not as gut bustlingly funny as they had been for most of 2015, but still funnier than most of the WWE roster, save for maybe Enzo and Cass. They were clearly more restrained than they were as heels, and the WWE creative influence was more apparent than ever, but despite a diminished role on TV, they continued to make me laugh, and remained over, while moving massive amounts of merchandise. If anything has hindered them in recent months, it's been the lack of foils to bounce their creativity and comedy off of. Cass and Enzo would have been a great rival for New Day, but both were babyfaces, so it never really happened.
I truly feel like cutting these guys off short of the record would be insulting to the entire body of work of The New Day. It would be insulting to what they overcame to get as over as they have been. It would be insulting to the fact that they carried Raw for several months last year. It would be insulting to their creativity and perseverant attitudes. They've already taken a role that is considerably less prominent than the role James Ellsworth is in right now. It's great for Ellsworth, but I can't help but wonder what guys like New Day feel about him being featured as prominently as he is. It would only add insult to injury for me if they get stopped short of breaking the record, while Ellsworth continues to get main event slots. WWE should honor New Day with this record breaking win on Monday night, as a way of showing them and a lot of other guys on the roster that continued hard work and success is appreciated and doesn't go unnoticed and unrewarded. It's a morale boost and a demonstration of faith in the trio.
Finally, and most importantly to me, The New Day breaking this record for the longest reigning Tag Team Champions in WWE history is a huge and important symbolic milestone for black wrestlers in the WWE and for black wrestling fans around the world. It's been covered over the years, but there has been a racially insensitive undertone in WWE's history, and while things are obviously much better than they used to be, they could still be better.
I've said it before, and I'll say it again, as a black wrestling fan, I don't think there is overt racism coming from everyone in power behind the scenes in the WWE. I do believe that a black wrestler in the WWE needs to excel to a degree that many of their caucasian contemporaries don't necessarily need to achieve in order to be considered a star worthy of investment and faith by the powers that be. The WWE is littered with "coulda, woulda, shouldas" throughout their history and I really don't want The New Day getting this record to be one of those moments.
It is obviously historically significant to break the record, and symbolically significant to have a tag team consisting of three black men be the ones to break it. It is a sign that the business has progressed. It's a sign that black men are capable of garnering the faith of the powers that be, so much faith that they were allowed to helm an entire division for longer than any tag team in the history of the company. Yes, coming up a few days short won't anger me, because it doesn't change what they accomplished during the run. That said it would disappoint me. Not only because neither Cesaro & Sheamus or The Club gain that much by stopping them short (nor are either compelling alternatives to New Day at this juncture), but also because The New Day breaking the record, as a trio of black men who embrace and promote black culture in such an entertaining way, would be the perfect symbol that the WWE has evolved. The three of them breaking the record would be a moment that this black WWE fan would remember forever.
In a wrestling world, where fans hand out "You Deserve It" chants like they're candy, Kofi, Xavier and Big E certainly deserve the distinction of being the longest reigning, W-W-E – World – Tag – Team – CHAMPIONSSSSSS!!!! It's the perfect button to put on their historically significant run as the dynamic and memorable trio, The New Day.
————
There you have it, but as always I want to know what you think! Would you be happy to see The New Day claim the distinction of being the longest reigning Tag Team Champions of the World in WWE history? If so why? If not, why not? What are some of your favorite New Day memories? Win or lose, where do you see things going for them from here?
Until next time folks, I'm Matty J. Douglas saying congratulations to my little sister on her engagement this past weekend. I'm incredibly happy for her and couldn't be more proud to be her big brother. Have a great weekend everybody!