The Man That WWE Forgot…Neville! by Hank McAllen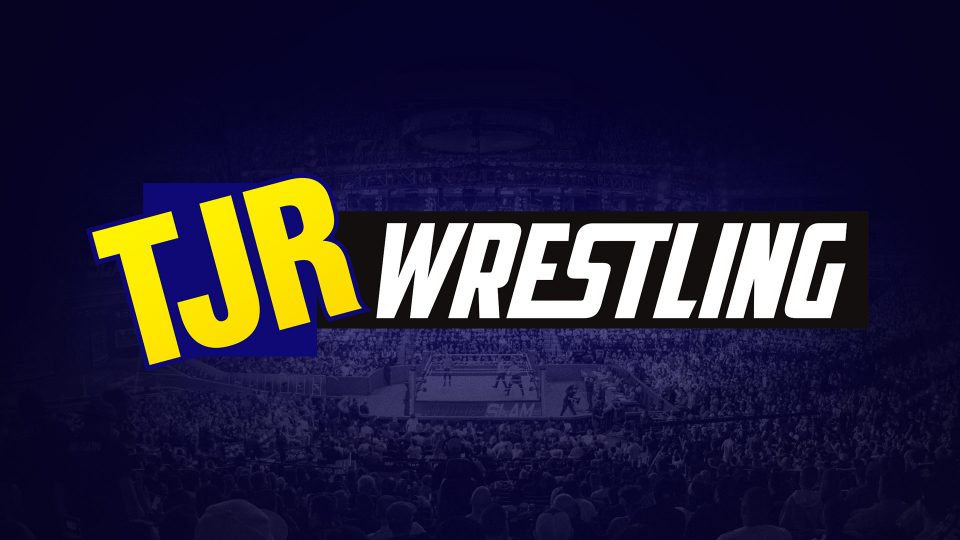 When the WWE brand split occurred, the hope was that the days of being buried on the bench would rid us of seeing talented wrestlers stuck in obscurity. It seemed to forever be the place where we found Dolph Ziggler and The Miz. But thanks to the aforementioned brand split, we got to see Dolph and The Miz give us a feud that culminated in an amazing match last month at "No Mercy". Well, it looks as if WWE has found another version of….The List! No, not Chris Jericho's list, but their infamous, "Pay No Mind" list. Yep, it seems like one person has been lost in the shuffle post draft, and that would be Adrian Neville. Oops I meant to say Neville. Maybe when WWE wanted us to forget his first name, then they wanted us to forget him all together. So much for your "Breakout Star of The Year" for 2015, huh?
When he was on the indy wrestling scene, Neville (who went under the name of Pac) was a dynamic high flyer, having spectacular matches with the likes of El Generico, Davey Richards, Prince Devitt and current WWE World Champion, A.J. Styles. He seemed to be on the fast track to success and at a relatively young age, as he caught the eye of every major promotion. Pac made up for his lack of size with breath taking moves that kept you on the edge of your seat. After seeing many of his matches online, it was with great anticipation that I looked forward as to how he would fit into the WWE's plans, once I had heard he signed with the company in 2012.
Everything seemed to be going swimmingly too for Neville upon joining the WWE, as his impact on the NXT roster was almost immediate. He formed a fantastic tag team with Oliver Grey called British Ambition. They beat the likes of the Wyatt Family in a tournament to crown the first NXT Tag Team champions. Once he started to focus on a singles career in NXT, things continued to go well for Neville as he would eventually dethrone Bo Dallas to start a 287 day run as NXT Champion, that would eventually end at the hands of Sami Zayn. While he was champion, his quality of matches never dropped off, including a number of great matches against Tyson Kidd. After Neville's final NXT match (a losing effort against then champion, Finn Balor), it seemed like his next opponent to conquer was the WWE main roster.
In what seems to be the usual at WWE these days most wrestlers when brought up to the main roster get a nice little push to get the pulse of the WWE Universe to see if the fans give the new talent the thumbs up or thumbs down. Neville seemed to immediately hit it off with the fans. Plus, he was getting top quality opponents; Seth Rollins, Bad News Barrett (who he lost to in the King of Ring finals), John Cena and Chris Jericho. Those names ain't chopped liver folks! Then, he was put into a feud with Cody Rhodes (remember him), that involved Stephen Amell and that began Neville's slippery slope into obscurity. Granted he teamed with Amell to face Rhodes and Barrett at SummerSlam, but soon thereafter he started getting less and less major TV time and ended up on dreaded preshow PPV matches. Then the ultimate kiss of death, he got injured.
This past March, while wrestling Chris Jericho on RAW, Neville suffered an ugly ankle injury which kept him out of action for four months. Now for some people, injuries don't put the kibosh on a wrestler's career. Just ask John Cena, whose super human strength has him return from injuries at record speed and he picks up right where he left off. But, for every Cena or Randy Orton, there are the likes of Neville and Dolph Ziggler, who seem to get completely forgotten about when they come back. If you remember, after Dolph Ziggler was injured soon after he cashed in his Money In The Bank briefcase against Alberto Del Rio, it was almost like he was punished for getting hurt while being the champ and was put to the back of the line when he came back.
Since returning from his injury, Neville has been rarely seen. We have been teased on a couple of occasions seeing him in a tag team with Sami Zayn, another guy who has hit the skids somewhat. I think the permanent pairing of those two would be very special. We saw Neville this past week on RAW for the first time in a couple of weeks but only in the battle royal, where we knew he had no chance. As a fan of his I know how frustrated I feel, I can only imagine how frustrated he is. If creative is at a loss with how to utilize the skills of Neville, let me throw some ideas their way.
To begin with, one way you can REALLY put him in a strong spot, would be giving him the match against Dolph Ziggler at Survior Series as part of Dolph's open challenge to the RAW roster for his Intercontinental Championship. I think the two of them could put on an epic battle, and not only because of their in ring ability, but Dolph, more than anyone, could understand Neville's current plight of being on the Pay No Mind List! It could also give Neville an opportunity to possibly be the heel coming into the match. Some may forget, but he was a heel during a portion on his NXT days. Another thing that works in his favor of being a heel is that one area I think WWE has concerns with Neville is in his mic skills. Many great heels over the years, were not great on the stick. They did their talking in the ring.
If WWE doesn't go that route, I have another possible way to utilize his skills as a win/win for the company. As reported by our own John Canton, WWE announced a new one hour program that will be on the WWE Network Tuesdays after Smackdown titled, 205 Live. It's a one hour program that is strictly focused on the cruiserweight division. While I love the cruiserweights, I don't know how they have been embraced by the RAW and Smackdown portion of the WWE Universe, as rarely do I see the crowd popping as much as they should. It's almost like the crowd is taking the approach of, "we don't know these guys who are jumping around, so we really don't care". I even heard "boring" chants during some of their matches. Boring? Really?
Anyway, I think what could help get the newer cruiserweight stars over more, especially with the non hardcore, more casual fan, would be injecting some known fire power on to the roster and new program. As it currently stands, the maximum weight to fight in the cruiserweight division is 205 pounds. There are a number of current main roster guys who meet that weight, including the likes of Neville, Zayn, Sin Cara, Kalisto, not to mention Enzo Amore, and Finn Balor, but there are currently bigger plans for those last two in that group.
By bringing in some established stars into the division it will (a) help new talent get "over", (b) give the division some credibility and (c) give the title more prestige. It would also allow these current stars the opportunity to breathe new life into their seemingly stagnant careers. Look at how prominent the Cruiserweight Championship was in WCW. It made guys like Eddie Guerrero, Chris Jericho, Rey Mysterio, Ultimo Dragon and Dean Malenko house hold names in wrestling fans homes. WWE should take this opportunity to showcase the talents of guys like Neville, and others to do the same for their newest title.
A final thought on Neville is that he seems to suffer from the same curse that so many other former NXT talents suffer from, and that is being horribly booked after coming up from NXT. This was something our own Kurt Zamora pointed out to me on the October 10th edition of his The Match Beyond podcast. With the exception of a few, the success rate of the NXT grads has not been the best. The booking has been less than stellar for the likes of The Vaudevillans, American Alpha, Bo Dallas, Apollo Crews, Baron Corbin, Bayley, Nia Jax, Tyler Breeze, along with the aforementioned Neville and Zayn. It seems this group has been stuck in neutral during their main roster stints. It almost seems like Vince McMahon is treating the talent his son-in-law Triple H develops the same way he treated the talent the NWA and ECW developed that he inherited, and that is with the approach that if he didn't make them, then he wants no part of them. Now there have been some main roster success stories. (Kevin Owens, Charlotte, Enzo and Cass, and Sasha Banks), but those seem to be the exception, rather than the norm.
However they do it, I hope WWE realizes the mega talent they have in Neville. He is one of those guys who that you can't take your eyes off of once he's in the ring, because you don't know what he'll do next. My other fear is that, because of his style, WWE will wait too long before they use him, and he'll be too beaten up to have a strong, extended run with the company.