The Impact of Giving A Great Promo – by Hank McAllen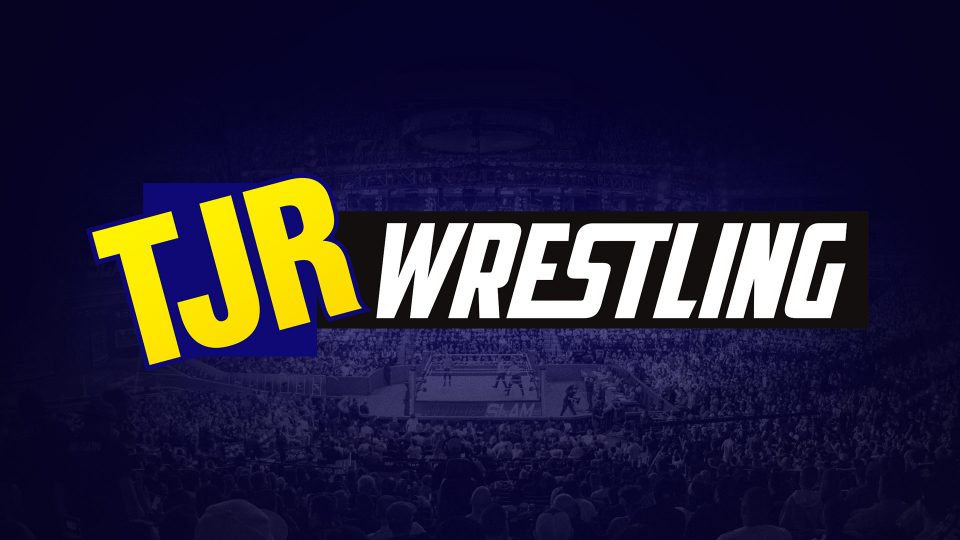 In the world of professional wrestling several components help in building a memorable feud. To begin with, of course, is the talent. Secondly, a compelling story line with something at stake (a title, a jilted lover, pride, etc). Thirdly, the event or venue where this feud will culminate. And finally, as the feud is building, the ability to cut a great promo. A promo, not a staged segment with anywhere from 3 to 8 other people involved, just a performer pouring their heart out to the TV screen or the interviewer in the room with them.
The art of giving a great promo had seemed to have been a lost art in the wrestling business over the past 20 years. Promos were replaced by thrown together backstage segments with interviewers who are there more for their looks rather than having any knowledge of the business, and the aforementioned 20 minute opening segment with (fill in the commissioner or GM) and multiple talents. Most of these "promos" were scripted and without passion. You could almost see the wrestlers struggling to remember their lines. It's been rough to watch at times. We were rarely seeing wrestlers giving unrehearsed impassioned promos, making a personal connection with the fan base or touching a possible real nerve in their opponent to bring some sense of reality to the feud. Although we have fortunately seen in recent weeks the tides turn in the art of cutting great promos. It took the likes of a great veteran of the wrestling business, a couple of guys from Cleveland and a legend to show us how important the role of a great promo can play.
Christopher Daniels has been a veteran of the wrestling world for more than 20 years. Daniels can be added to the list of guys that WWE let get away. During his tenure with the company between 1998 and 2001, he never got beyond the jobber/enhancement level. Despite not getting a major push in the company, Daniels moved on to become one of the top workers in the industry with extremely successful runs in both TNA and Ring of Honor, winning multiple titles in each promotion. While honing his craft, one of Daniels' best characteristics ended up becoming his ability to engage the crowd with his microphone skills. Like a fine wine, Daniels' ability to cut a great promo seemed to get better with age, but it wasn't until last month that this 46 year old warrior of the ring cut maybe his greatest promo; A promo that many, including myself, consider to be the best one done in years.
The event was Ring of Honor's All Star Extravaganza VIII, and Daniels, along with his tag team partner Frankie Kazarian (another guy WWE let slip away) were putting their Tag Team titles on the line against the teams of the Motor City Machine Guns and the Young Bucks. Daniels and Kazarian are two wiley veterans who formed a tag team partnership a number of years back and have been one of the most solid teams in the business since. However, one fight most wrestlers can't win is the one against Father Time. Daniels is 46, Kazarian is 39 and while they have been defying the odds of slowing down by still putting on great matches, they can't help but feel the eventual winding down of their careers is just around the corner.
The team of Daniels and Kazarian (The Addiction) was putting their tag team straps on the line against two of the best teams in the world over the past decade. Both the Motor City Machine Guns and the Young Bucks have won numerous titles worldwide. Their younger ages and quicker in ring styles were the direct opposite of the Addiction and the older vets knew they were up against it. What also furthered the stakes was that this match was going to be a ladder match. The Addiction knew the odds were stacked high against them, but Daniels took it upon himself to reach into his sole and give a promo that was so good, it actually got this writer to purchase the pay per view, strictly because of it.
When reality plays a part in a promo, it makes it that much more special. When wrestlers discuss their family lives in a promo, it becomes more personal. And when wrestlers make us feel like this is the last time we may ever see them in a ring again, it becomes intriguing. All of these were qualities of Christopher Daniels promo. Here is an excerpt;
"I've been a father for 13 years. I've been a husband for 23 years. All the things that I have, and if I woke up tomorrow and it was all gone, and the only thing that I had left was this [points to belt]? I'd be fine with that. Because the truth is, I'm a horrible husband. I'm a terrible father. The only thing that I was ever good at was professional wrestling. This is the most important thing I've ever held. I've measured my life with this. And a life without this isn't a life that I'm interested in."
What we, the wrestling fans, got was one of the best and wildest ladder matches in recent history. It was physical beyond belief. High risk moves, combined with great technical wrestling and the psychological use of ladders at the perfect times throughout the match that helped make it a classic. Now, would the match still have been great without Daniels promo, probably. But it was the personal, emotional connection that Daniels made not only to me, but many wrestling fans around the world that made the match that much more special, because we knew there was a chance this was the last time he'd ever hold gold around his waist.
When I heard that the WWE was going to continue with the feud between Dolph Ziggler and The Miz, I have to admit I was less than overwhelmed. To be honest, I was irritated. It was a case of not this again; give it a rest; I am so done with this feud, they have beaten it into the ground. All that changed for me when Dolph and The Miz gave us one of the best one on one promos we have seen in years on the September 27th episode of Smackdown.
In what started as another in ring mic showdown between Dolph and The Miz, things started to take an emotional turn when The Miz started running down some of the low points that have happened to Dolph over the last several years. The Miz challenged Ziggler's career saying "now you just lose, and you lose, and you lose" and "when are you going to stop your mediocre career?" He then told Ziggler he was "mid level" and that he'd be "absolutely embarrassed" if Ziggler's career was his. This was a great antagonist promo cut from the heel The Miz. What made it special is that it struck a nerve with not only Dolph, but also the fan base.
Ziggler has been supported by the WWE fans for quite some time, dating back to his money in the bank run a couple of years ago. But since he cashed in his brief case against Alberto Del Rio, his career has been a roller coaster ride. It's been a ride that has had more downs than ups, and has been frustrating to watch as a fan. The thing that made these comments by The Miz so powerful is that he hit an emotional chord with the fans by saying what we as fans have been thinking, yet nobody ever thought it would come to the forefront in a promo.
What occurred after that was probably the best promo Dolph Ziggler has ever given in his career. It was an impassioned speech in which Dolph acknowledged his short comings as of late and how not only he, but family and friends also wonder why he continues to torture himself, while still coming up short. Ziggler said "sometimes the things you love, don't always love you back", which makes it even more personal in that he used the word love, which described his feelings for the business. It's words like love, when used properly in a promo such as this, add more power to the pure emotion of the wrestler, especially when combined with a cracking voice and welling eyes like Dolph had as he was pouring emotions out onto the squared circle that night. The crescendo to this gut wrenching promo of course was when Dolph put his career up against The Miz' title, a stipulation nobody saw coming. Even The Miz' facial reaction when Dolph offered to put up his career was priceless.
What made this promo so good as well was that it all made us wonder if we could be seeing Dolph for the last time. It had been well documented, for quite some time, that Ziggler's future with the company was in question. There had been rumors they wanted to have him work behind the scenes. There had been talk of him leaving the business and pursuing other interests. These factors played a major part in the fans questioning, can this really happen? Is WWE going to use this as a way to part ways with Dolph? This match became must see TV for wrestling fans and the payoff did not disappoint. It was a great match, but what made it even more special was the promos that drove the interest in the match through the roof.
Finally we look at a promo that we saw just this week on RAW. I, like many who had gone through the original encounter 12 years ago, wasn't too hyped to see a Brock Lesnar vs Goldberg rematch. Yes, there was some rumblings a number of weeks back that this would be happening, and then we all saw the ESPN interview Goldberg did with Jonathan Coachman, but to be honest I was really only lukewarm on the idea. The first time we saw this rodeo, it resulted in one of the worst matches in WrestleMania history. The big buildup to their WrestleMania 20 match had lost all its steam, when the fan base realized it was nothing more than two lame duck wrestlers going through motions as their contracts were coming to an end.
I had known that Goldberg was scheduled to appear on this past Monday's RAW, but after watching just a so-so first 90 minutes of RAW my wrestling patience ran out, and I went to bed thinking if anything happens I can just check it out on the DVR. When I woke up I had about 10 texts from friends and family asking me what I thought about Goldberg's promo. I was surprised. Godlberg was never that great in doing promos, but all the feedback I was getting was extremely positive. I had to make it a point to see it when I got home from work Tuesday night. When I did finally see it, I was blown away. What first got me was that it seemed Goldberg was genuinely moved by the response the crowd that night had given him. Secondly, he kept his promo relatively short, no Ultimate Warrior initial WCW promo moments here. He kept on target and gave a powerful, emotion filled promo as to why he was coming back for one more match and who he wanted to face. The fact that he mentioned his son always wanting to see him wrestle, tied in that feeling of emotion that attached us to why Goldberg was coming back. It was such a good promo, that guess what? I can't wait to see Lesnar vs. Goldber, take 2.
Yes a great promo can play as much of a vital role in the success of a feud as much as the actual in ring action. Back in the old days, guys like Ric Flair, Roddy Piper, Superstar Billy Graham, Dusty Rhodes and Hulk Hogan wore their emotions on their sleeves as they told us why they hated their opponent and what they were going to do to them in their upcoming match. After years of scripted, emotionless spoon fed lines to the wrestlers, the wrestling fan is hopefully starting to see a bit of a change in the direction on how business is being done.
Thanks to the recent work from the guys mentioned above, fans who became use to not seeing reality based, emotion filled promos from the heart, are hopefully going to see them more and more rather than 20 minute diatribes to kick off every hour of RAW or Smackdown.