Speculative Six: My WrestleMania XXXI Takeaways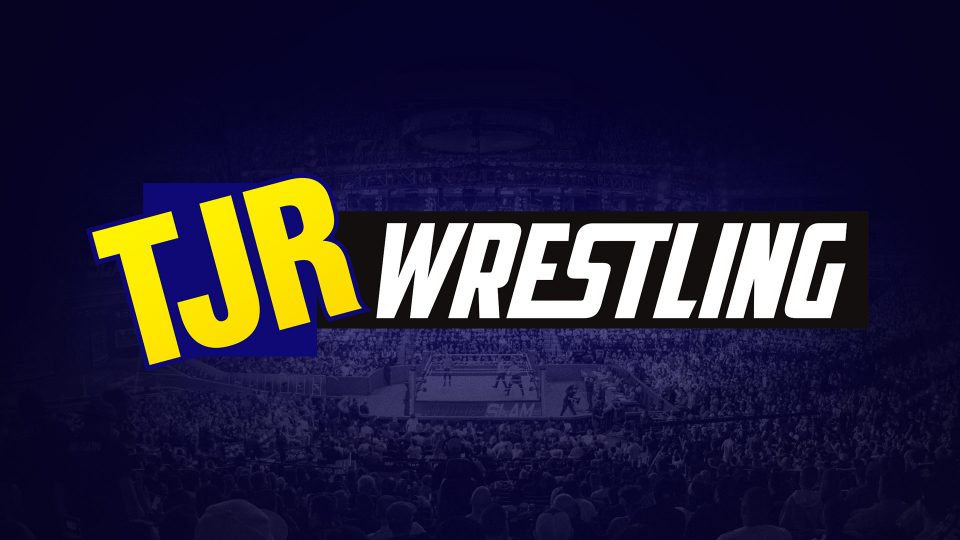 Hey there, wrestling fans. I certainly hope you've enjoyed what is traditionally the most important weekend in the wrestling world, WrestleMania weekend. From the big show itself to what transpired last night on Monday Night Raw, there is plenty to dissect and mull over as we exit that road for the on-ramp of tomorrow. I apologize for being a bit late with my thoughts on what was overall a fairly solid show, but sometimes your day job gets in your way. (And yes, no need to point it out, I haven't quit it.) I did, however, manage to watch every bit of it live and had quite a bit to say about it on Twitter. (@DharmanRockwell) If you'd like to get involved in THAT conversation, add me and we'll discuss. I'll have a Raw Bar up with the recap of what worked and what didn't shortly, but until then I thought I'd present you all with a list of six takeaways from the big event Sunday. Some are big deals, some a little less so, but all served to give us some information as to what may be in store for that long summer before the whole bloody thing starts over again. Let's get cracking.
1: Daniel, You're A Star (But We Already Knew That)
With apologies to Sir Elton John (though not many apologies, I've suffered through his version of Pinball Wizard once too often), World Wrestling Entertainment finally crept along the road of owning up to the fact that they dropped the ball majorly with their handling of Daniel Bryan. Regardless of whether you feel he should be champion or not (and I can't imagine the logic of the latter stance due to the fact his run was abruptly abbreviated due to injury), there can be no doubt that Bryan has produced some of the best ringwork in the company since his reacquisition after the odd Justin Roberts incident. Size and durability questions aside, the crowd reacts to the man, and that's something that can't be faked or duplicated. In short, these are not the sort of "Goldberg" chants you can just pipe in for a while until brawn and an undefeated streak make their mark. This is the stuff of legend, a guy who broke into the biggest company in the business being shamed by everyone in the organization each and every week on television for his independent fame. This is a man who was paired with The Miz to further buttress the idea that he had no business thinking himself a star for what he'd accomplished outside the comfy environs of Chez WWE.
While those slings and arrows were ostensibly for storyline purposes, they very much mirrored the popular opinion haunting Titan Tower for the last few decades. Since the collapse of the Territorial Era (brought on by Vince himself, don't forget), stars were made from inside the lion's den. Anything else existed only to produce a choked guffaw. From the presentation to being shipped to the developmental territory to wrestle guys with no shot at the big time to changing your very name, the whole thing was a tried and true method whose time had come. Say what you will, but Bryan has helped usher in that change to the current climate where we can see guys like Hideo Itami and Neville and think they've got a chance at least. Whether WWE lusts after Roman Reigns or not, there can be little argument that Bryan's announcement of entering the Royal Rumble had the crowd energized. I've seen plenty of swerves over the years, but rarely ones as shortsighted and careless as the booking that occurred thereafter. Less said of it the better, perhaps, but at the end of the day the powers that be simply had Reigns defeat Bryan to attempt in vain to shut everyone up. Naturally, this not only accomplished the opposite objective but placed their crown jewel at the public enemy number one pole position. Quoth Homer: "D'oh!"
All of that said, the decision was made, and how Bryan would be booked for the seminal event remained an issue very much in question. Fans salivated over the prospect of Bryan waging war with fellow under-utilized free spirit Dolph Ziggler, as they engaged in their own brand of guerrilla booking, but what followed was actually better. Both guys would get an opportunity of wresting the Intercontinental Title from Bad News Barrett. While I'm on record as loathing the build to this match, the voice in the back of my head said it ultimately didn't matter, since in addition to those three, we'd get to see Cody Rhodes, Dean Ambrose, Ron Killings, and Luke Harper, pretty much a roll call of guys that don't get enough to do each and every week so we can enjoy a lengthy John Cena or Authority promo. Add to that fact that ladders would be involved, and epic flights of fancy began to arise.
Everything about this match was great, from the fact that it opened the show and whipped the crowd to a fever pitch to the fact that Dean Ambrose showed he's inherited the Mick Foley gene of insane stunt dives to the interplay between Bryan and Ziggler at the very end. Fans wanted those two to square off, and they got it. (I even liked the ladder that looked like a Bedazzler farted on it. I'm weak at times.) At the end of the day, it was Daniel Bryan who wrenched that title from the rafters and followed through on his promise to elevate one of the most important titles in wrestling history just by winning it. Bryan is added to the list of Triple Crown champions, and WWE has a vital opportunity to allow him to continue doing what he does best against a new array of opponents until the time is right to make good on the error of their ways. Topping off what had already been a wicked good weekend for him (his speech at the HOF ceremony was memorable in all the best ways), DB got his moment to shine. And despite what it took to get there, it felt pretty damn amazing.
2: Too Many Legends Spoil The Broth
I'm a mark for legends. We all are, aren't we? Sort of have to be. And when WrestleMania season rolls around, we know it's going to be amped up. While some combinations of legends rock (who didn't go ape over the combination of Hulk Hogan, Rock, and Stone Cold in the ring to open WM XXX?), such is not always the case. This year's rendition had some great legend moments, the best of which in my mind was probably the parade of talent congratulating the aforementioned Yes man after his big win. From Pat Patterson to Roddy Piper to Bret Hart, that segment had it all, and I didn't even mention the moment when a boisterous (read: cocktail-infused) Ric Flair landed a "vintage" chop on old foe Ricky Steamboat. Well, okay, now I did, but you get the idea. This particular WrestleMania had a match built entirely on legends, as Sting made his long-awaited appearance inside a WWE ring to square off against…Triple H. Why the company chose that booking could be a bit of a head-scratcher, naturally, particularly when you factor in the fact that Sting's long-standing dream opponent Undertaker would be wrestling as well, but it might be a tad instructive to consider how much Triple H enjoys being a part of history. Almost as much as he enjoys thinking he's making it.
Sting and Trips had the most chance to surprise, given the fact that both can still go, but the match was almost too big and collapsed under its own booking weight. Part of this was due to the odd build, as creative sort of strung some sort of hamfisted story together about the motivations of both individuals. But a far larger share of the blame was the fact that their answer to prevent anyone looking silly was to draw out a laundry list of friends and influential people from their pasts. From DX to the New World Order, from Hulk Hogan sporting his standard bleached blond handlebar under pirate colors to Shawn Michaels himself, ghosts and spirits drifted in and out around the ring area like it was Christmas Eve in Dickensian London. Somewhere along the way, however, it became too much of a good thing, and we were left with groan-inducing head-scratchers like "Why did Kevin Nash side with Sting when he supported Triple H against CM Punk?" and "Why did Sean Waltman align himself with DX when he was a member of both groups?" and "Why is this whole thing some sort of Hot Tub Time Machine meets Drunk History where we explore every old bastard's origin story before checking out midway through for a cold beer and a nap?"
It was a brand new moment, but it felt incredibly repetitive, from Shawn Michaels showing up to screw over whoever opposes his friend to the appearance of weapons galore to the staredowns that took place for either the purpose of preventing a stroke or an attempt to remember the script. Following Sting kicking out of Sweet Chin Music (because, finishers), Trips preserved the dignity of Mountain Dew North by pinning WCW's pride and joy after a sledgehammer shot. If you're excited about the prospect of this match happening again, good on you. Should that be the case, you have to be hog-wild with joy over the aftermath, where the two foes kissed and made nice for no reason whatsoever moments after using a foreign object and massive interference. You also would have liked the Network's Raw aftershow, where we were treated to a two-second Sting promo where he essentially said "I'd love to wrestle again, but if it doesn't happen, by golly that's fine too!" and had his long-awaited showdown with…Bo Dallas. It's clear that Sting is being used as a MacGuffin, a prop wheeled in to reinforce the old tropes of the WWE while promising far more than anyone ever plans to deliver. Legend orgy during HOF night? Sure. During a big match? Okay too, as long as it's done well. On Sunday? It was Caligula with cold cream.
3: Everyone Hates Stephanie
The more hilarious element of the #GiveDivasASpacebar movement is that WWE is fully committed to pretending like they are embracing it. You can tell they really mean business since they allowed the divas tag team match to air during the regular broadcast instead of the pre-show. If that isn't the single greatest achievement on behalf of women since Elizabeth Cady Stanton started lobbying, I surely don't know what is. Equally entertaining to me (and ironic as all get-out) would be the plain and simple fact that while Triple H has attempted in vain to wrest the Ultimate Evil Heel role from Mr. McMahon in some kind of ill-fated Oedipus complex in which he marries the boss's daughter and appears in just as many muscle magazine centerfolds as he did (Freud is having the mother of all conniptions just conceiving of it), it's been said daughter who has assumed the mantle and kicked absolute ass doing it. Stephanie's been an A player heel for quite a while now, a position all the more impressive when you consider her corporate responsibilities only allow for a certain amount of on-screen evildoing. Trips thinks he's amazing at it, but Stephanie actually is. The difference, naturally, is in the genes. But it's also carefully concealed in the facts that Stephanie allows to pepper her invective, from growing up in the business to learning to love it and, perhaps obviously, someone that does it for a living as she does. No accounting for taste, but she's a happy camper, so we'll leave it be.
Stephanie was in her full glory beast mode on Sunday, beginning an in-ring segment where she sucked up to the viewing audience before ripping right into them for her own glorification. It's the sort of meta-moment that works amazingly, preying on the very real impressions of the fans while giving them exactly what they swore to saw coming but still failed to. That was followed up with The Rock's grand entrance, and while I can't admit to enjoying every second of something that went a bit too long at the expense of, you guessed it, actual wrestling, when someone like The Rock squares off with Stephanie and Trips you can't help but get wrapped up in it. Steph's attack on The Rock was evisceratingly excellent, essentially reducing the chicken and the egg parable to its wrestling equivalent, and then things really got interesting when Ronda Rousey was invited in to handle business.
Things just got better from there, as McMahon played all sympathetic cowardly heel before telling RR what she really thought of her in full family emoting, and by the time it got physical she had masterfully pulled all the right strings and set things at a fever pitch for what may come. Rousey is a big deal for the WWE no matter how she's used, for reasons that could not be more obvious, but this was the right way to introduce things and allowed for Stephanie to (as her daddy did so many times before her) steal the show while being humbled before retiring behind the curtain to plan her next maneuver. I may never be on the same page as the WWE, as I felt the best moment for women's wrestling of the weekend was Madusa pulling out an actual WRESTLING title during her captivating and powerful speech, but I'll freely admit Stephanie's work was genius. She'll never get enough credit for what she does. Considering that most nights of WWE programming are McMahon lovefests, that's a big statement in itself.
4: Seth Rolls
Seth Rollins has quietly performed what might be one of the biggest magic tricks in the entire wrestling industry: he's become exactly what he's claimed to be while seemingly doing the exact opposite. Rollins' heel persona is larger than life and screams better than you, and by aligning himself with The Authority he's found the sort of nuclear heat that most crave, despite being cut from the same cloth that produced seminal cult faves like Ambrose and Bryan. While it's hard to consider him underrated with the biggest title in the company over his shoulder, it's still somehow true. Much of that concept is rooted in the fact that Rollins spent the majority of this evening the way he's spent so many over the last year, namely, getting his tuckus kicked and taking the fall in a big match. In the meantime, however, he's quietly established himself as the "go-to" heel, a position even further magnified in importance with Brock Lesnar spending so much time on vacation.
Rollins has found his latest accomplishment in ducking and running from the venom of the viper Randy Orton, who returned from his own hiatus to attack the Authority's blue-chipper and send Seth scurrying away behind a maze of security and stooges alike. Rollins has clearly been the loser in this tug-of-war, a sequence of events that would continue Sunday, as despite some game back-and-forth and the usual stellar match, he found himself the victim of an RKO out of a curbstomp that sort of had to be seen to be believed. That defeat played perfectly into the hands of the plan to keep Rollins out of the limelight as the main event went on, no small feat considering the ostentatious way the MITB suitcase has been bandied about and discussed week after week. If the element of true surprise was somewhat muted, that can be forgiven in the face of the fact that Rollins surprisingly chose to insert himself into the match and turn it into a 3-way versus the alternative of waiting until the decision was made one way or the other. This was certainly some intelligent booking on the WWE's part (more on that in a bit), but it was also proof positive that Rollins is deservedly the hero of the day.
To go from a champion who's physically impressive but absent far too often to one that's purposely cowardly and always there to sneak out with the last laugh is a good call. Having that latter champ be a guy as deserving and hardworking as Rollins is an even better one. There were plenty of stars to go around this weekend, but none shone brighter than the guy who went 1-1.
5: Ask Not For Whom The Bell Tolls
A gigantic question mark looming over this year's Mania was whether the returning Undertaker would look like a shell of his former self in his match with Bray Wyatt. The WWE amped up this perception by eerily keeping Taker off television entirely during the weeks leading up to this encounter, as well as having Bray deliver his trademark free-wheeling street corner sermonizing while dusting off all the Dead Man's tropes, from the casket to the urn to the weather. It also naturally led to the perhaps underwhelming reality that Taker is fine, looks pretty good, and can deliver his standard set of moves while still possessing the best entrance in the business. (A trademark that could perhaps be inherited by Finn Balor, even if that sometimes includes an Alex Wright castoff jacket.) While it was good to see Taker moving around and wrestling again, it was a bit of a tough sell since he's been out of action for about a year and left the ring the last time looking like he needed a hand finding his way out of the arena.
That made Bray Wyatt's job even harder, and things didn't get off to a very good start for him when he was stricken with a fairly significant injury while prepping for the match. Between being hampered physically and facing a bit of an unknown quantity, things had the potential to get very ugly in all the worst ways. I don't know that I would rank their match as one that stands out in Taker's career, mostly due to the fact that he's done an admirable job of consistently setting the bar higher and higher, but the two had natural chemistry and a series of psychological moments that really stood out. Wyatt is sort of like the heel Undertaker anyway, a man who speaks in riddles, dresses strangely, and is one hundred percent impossible to remove your attention from. Much like Taker, wins and losses are secondary to that sort of character, and the fact that Wyatt took the loss in order to afford the reaper one more trip down the River Styx is secondary to the tale they told getting there and the fact that Wyatt was playing hurt to begin with. We're talking about a guy that managed to take a spider walk and get it over. I'm not sure if he's considering a presidential run, but he's got my vote right there.
Whether Taker wrestles again next year or doesn't ceases to be an issue. He showed up, he looked alright, he got the job done, and he's the freaking Undertaker. Wyatt was the perfect foil to oppose him in this match, and you could feel the flicker of the flames in the torch passing in a way that felt both right and overdue. It wasn't just the case of the veteran regaining his legacy while allowing the youngster to shine, it was genuine admiration and loyalty from both parties in that beautiful space that great wrestling stories occupy. Wyatt has inherited Undertaker's remarkable ability to build a foundation of respect without needing a consistent push, because he's so odd and creepy that you have no choice but to go along with it. It will be an interesting tale to see how much more of Taker's career gets a mirror in Bray's, but the fact we're even speaking this way about a guy once named Husky Harris who adopted a Waylon Mercy gimmick is amazing in itself. If this was Undertaker's last match, he picked the right opponent. If it wasn't, he still did. Bray is marching to the beat of a different drummer. That music is thrilling.
6: PG No More
One of the decisions the WWE has made that has rankled me as a fan is their decision to eradicate "PG-13" programming from their ranks, as if they are exercising some unwanted demon after a bitching party. I get that wrestling appeals to kids, and I personally don't need a rehash of the Attitude Era promos every five seconds, but adult content can be worked in without making the whole thing offensive. It's really not that hard. There's plenty of examples of things that appeal to kids and adults alike, working on multiple levels and finding a way to be outrageous and self-contained all at the same time. But it does take effort. For every Charlie & The Chocolate Factory boat scene, there's plenty of stuff that is either too sophomoric or too basic to accomplish the objective. All told, though, it's a fairly simple concept: Wrestling fans don't want to feel stupid. We're okay with the absurdity of the stuff at times, but we love it, and we get the general perception regarding our passion. So just as hockey featuring fights doesn't debase the product in my opinion, so does the blood ban fail to pass the sniff test on whether or not the good taste of the stiff upper lip segment will be irrevocably altered when crimson flows. It's fake blood, people. It's pretty much everywhere.
Unlike cursing or provocativeness or any of the other things that appeal to the baser vestiges of humanity such as myself, strategic use of blood is something that has a place in wrestling for a reason. It adds to the drama and the danger, and makes unreal situations a bit more tactile. Intense situations between people that dislike each other can and will result in fluids spilled. (As a side note, color me fascinated that much of those other issues appear to be put on hold with the Network's upcoming lineup. Jerry Springer?) The World Title clash between Lesnar and Reigns marked a backpedal on much of these histrionics, as blood flowed early and often in the match. Lesnar has a history of bleeding, due to a combination of his diverticulitis and method of wrestling, so that in itself isn't newsworthy, but this was different. The blood in question appears to be the return of that unwelcome relative at the WWE Thanksgiving dinner, the Good Old Blade Job. Whether Reigns handed off a blade to Brock or he used it when crashing into a turnbuckle is a subject of some debate (and one that you can decide on yourself by checking out the footage on the matter all over the net), but what cannot be debated is the fact that Lesnar bleeding allowed a match that he was dominating to be turned on its ear.
In that way, everybody sort of won. Reigns was physically dissected and dominated for the bulk of the match by Lesnar, a necessary evil considering the former Shield member's comparative lack of experience and lack of crowd support. Reigns going over would not have worked here, but with all of this pomp and circumstance invested in him, it was important to position him as being able to take a licking and keep on ticking. Lesnar's bleeding allowed for Goliath to have his weak spot, giving the impression that in spite of himself he was perhaps to rule the day. Lesnar losing on the heels of his big ESPN announcement of commitment to the WWE would have been foolhardy, and thus he was protected too. He ran roughshod over his challenger, but had enough mortality to prick the skin of the monster image assembled for him by the best mouth in the business. Blood flowed and the world kept on spinning. It's a prop, as effective here as it was in the Grand Guignol. Those stories will always play out, presumed to be the palaver of the common folk. We as wrestling fans know different. It's damn compelling television. Into each life a little red rain must fall. I think the kids will be all right.
—
So there you have it: one writer's opinion on what some of the critical moments and stories were from Sunday's event. As always, I look forward to hearing your thoughts and opinions on the matter. Feel free to unleash words of wisdom in the space below, or reach out to me via Twitter @DharmanRockwell or via email at coffeyfan@hotmail.com. Thanks for reading!