Saying Goodbye to The Superfly, Brother – by Hank McAllen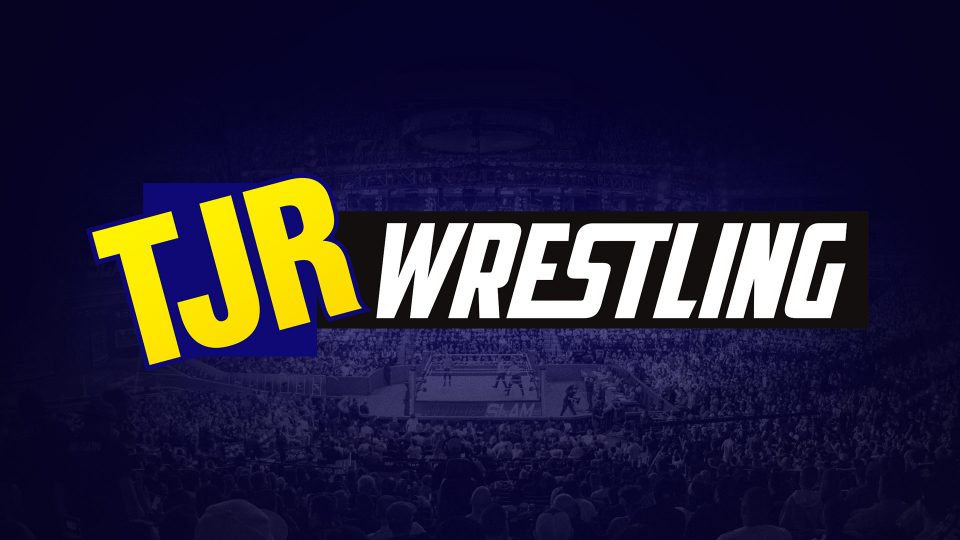 Yesterday, Jimmy Snuka succumbed to his greatest opponent as he passed away at age 73 due stomach cancer and dementia. It was the end to a controversial life – one mixed with many high and low moments. There is no denying the impact the man had on the business. He was an innovator, who took risk upon risk providing us with high flying moves we would never forget. He was world-wide star, who sadly is remembered by many for his headlines out of the ring as much as what he did inside it.
The first time I saw Jimmy Snuka wrestle was 1982. I was 17 years old, and was immediately taken with his combination of size and speed, along with aerial moves that were amazing. He initially came to the WWF as a heel wrestler under the tutelage of Captain Lou Albano. He wrestled barefoot, which was rare back then, and possessed a Greek god like physique. Every other word out of his mouth was brother (the way he said it sounded more like brudda). Little did I realize at the time that he had come to the territory with quite the impressive resume from out west and down south. See, it was still the time of the territorial system, so not having cable or being able to see any of his work, 1982 was the first glimpse many of us from the north east had of Snuka.
Jimmy was originally a bodybuilder, but quickly realized that the money was more lucrative in professional wrestling, rather than bodybuilding. He had his first success in Don Owens' NWA Pacific Northwest territory where he captured the territory's heavyweight championship six times. He was one half of the regions tag team champions an additional six times with partner, Dutch Savage. After leaving the northwest, Jimmy would find success in the legendary Mid-Atlantic territory, where he formed a great tag team with Paul Orndorff, going on to capture the regions tag team title. The Superfly also tasted championship gold when he defeated fellow Hall of Famer, Ricky Steamboat for the NWA United States Championship. Jimmy's last stop for the NWA was in Georgia Championship Wrestling. Jimmy once again claimed tag team gold with his partner Terry Gordy, as they captured the NWA National Tag Team Championship.
Before leaping into the hearts of WWF fans, Snuka wanted to prove himself in the other great land of wrestling, Japan. Snuka would achieve success in All Japan where he would quite often team up with the legendary Bruiser Brody to form one of the early dream tag teams. The Japanese loved both Snuka and Brody, again despite being heels. The duos combination of size and strength alone proved overpowering to their opponents. One thing that played into their popularity in Japan both with the fans and the guys in the locker room, was their ability to dish out and take tremendous amounts of punishment. In December of 1981, Snuka & Brody went through an impressive group of tag teams to win the All Japan Pro Wrestling's annual 'Real World Tag Team Championship' tournament.
Upon coming to the WWF, Snuka was immediately thrown into the championship title chase when he took on then WWF Heavyweight Champion, Bob Backlund in a series of physical matches, including a memorable steel cage bout at Madison Square Garden in which Snuka made his initial leap from the top of the steel cage, something not many people know. Many think it was a later match he had with Don Muraco, but it wasn't. The match versus Backlund was the winner of Pro Wrestling Illustrated's "Match of the Year" for 1982. Even though he was coming up on the short end of these bouts, Snuka was quickly becoming a fan favorite, despite being a heel.
https://www.youtube.com/watch?v=zHl9biODMLM
Soon after these matches, Vince McMahon Sr. decided to take advantage of Snuka's growing popularity with the fans and decided to turn him baby face. Snuka was a guest on the first WWF TV segment show called Rogers' Corner, which was hosted by the first WWF champion, Buddy Rogers. Rogers told Snuka that his manager Lou Albano had been stealing money from Snuka behind Jimmy's back. Jimmy fired Albano and asked Buddy to be his manager. I remember seeing it like it was yesterday. Snuka would later tell the fans that the meaning behind his three fingered hand gesture he did at the top rope meant, I love you. Great stuff folks, trust me. Anyway, Rogers obliged and Snuka went on to have a series of great matches with the legendary Ray Stevens, as well other heels from both Albano and Freddie Blassie's stables.
Despite his initial success in the WWF, the best was still yet to come for The Superfly. In 1983 he embarked in a feud with Don Muraco in which their feud ran through the entire territory with Jimmy chasing after Muraco's Intercontinental Championship. The highlight of the feud was the aforementioned match at Madison Square Garden on October 17, 1983, when we heard Gorilla Monsoon say those words that would forever be engrained in our memory, "Superfly perched 15 feet high…" Then boom he leaped from the top of the cage and landed on Muraco. Despite this magical moment, Jimmy never won the title from Muraro. The feud was so intense that a buddy of mine to this day says it really felt like those guys hated each other. So even though Snuka had not captured any championship gold with the WWF, there was no doubt he truly was the company's first People's Champion. No disrespect Rock. This is evidenced by the company naming Snuka it's 1983 Wrestler of the Year.
Snuka continued to take on the company's best in 1984,and once again it started with a memorable moment on a TV segment show. This one was Piper's Pit. We've all seen the coconut shot to the head a million times, however 33 years ago, it was another thing that was unheard of to see at the time. I couldn't believe it when I saw it. I thought to myself, "Is Piper nuts? Snuka's gonna kill him!" The duo had a series of matches across the country. It was right when Vince, Jr. was starting his global domination of the wrestling world and this was a feud that helped broaden fan interest who were new to the WWF product, but were quite familiar with both wrestlers.
The summer of 1985 marked the end of Snuka's initial run with the WWF. It was without a doubt the most memorable time of his career. Even though he hadn't won any titles, he made an unforgettable connection with the fan base that left an indelible impression on the fans of the territory during that era. Jimmy would head over to Japan for a stint, and was used by Verne Gagne in the AWA when the company had it's mini resurgence in the mid 1980's .
Jimmy came back to the WWF in 1989, but didn't have the impact he did back in the early 80's. It reminded me of Superstar Billy Graham who was huge with the WWWF in his initial run, and then nothing more than a bit player in his return years later. Like Graham, Snuka changed his look too upon his return. He was wearing boots! The Superfly not being barefoot, just looked odd. Maybe the biggest footnote to Snuka's second WWF run was being the opponent to the Undertaker at WrestleMania VII which started Taker's undefeated streak.
Snuka's last significant full time wrestling role was helping to put the fledgling ECW on the map. He was the company's first champion, when it was known as East Coast Wrestling. Jimmy was basically an indy wrestler from that point on. I saw him headline an indy show at Yonkers Raceway about 20 years ago against King Kong Bundy, and you could clearly see his best days were far behind him. He'd make appearances from time to time with the WWE, but it was nothing more than a spot here or a spot there. He was part of the legends team that took on Chris Jericho in a handicap match at WrestleMania XXV. It was tough to see him that night. He was a shell of himself.
As great of a career as Snuka had in the ring, what many will remember him for is an incident that happened in 1983 while he was at the peak of his popularity. In May of that year an incident occurred that would haunt Snuka up until the day he died and only became main stream media discussion again in the past year. After doing a TV taping, Snuka returned to his motel room. Later that night he placed a 911 call asking for an ambulance to attend to his then girlfriend, Nancy Argentino. Soon after being taken to the hospital, Ms. Argentino died as a result of traumatic brain injuries. The autopsy report stated that Argentino had a skull fracture and died of craniocerebral injuries. Snuka seemed to offer varying stories as to what really happened that night.
Ultimately, no charges were pressed initially and many have spoken about potential foul play being a part of that as well. You've heard stories that vary from Superfly not getting charged because he was a star, to Vince McMahon paying off members of police departments. Who really knows? It was the 80's and there wasn't the media buzz there is now and wrestling wasn't even main stream then. If it was to happen today , it would be all over TMZ and be front page news. The case was investigated again late in 2015, with Snuka getting arrested and being charged in the murder of Argentino, to which Snuka pleaded not guilty. Eventually on January 3rd of this year, all charges were dismissed as it was determined The Superfly was not mentally fit to stand trial.
Jimmy Snuka is maybe one the most polarizing figures in the history of professional wrestling. He left behind a legacy in the ring that was the inspiration for so many to get in the business. However, it was his actions one unfortunate night in 1983 that left a cloud over him that he was never able to fully get out from under.