Preview of the WrestleMania 36 Free Challenge on FanDuel by Mike Ayers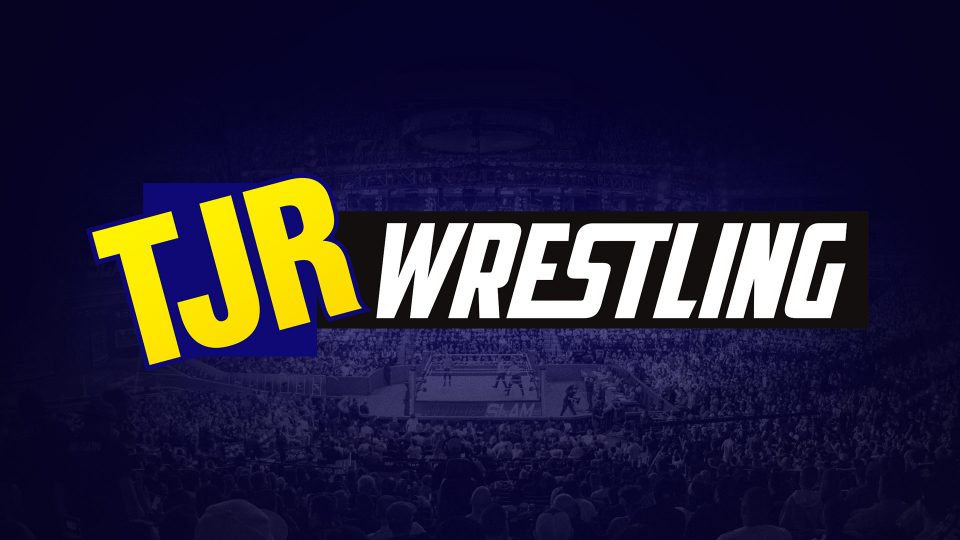 Hey all you cool cats and kittens, my name is Mike Ayers, and I too am bored as hell while we all wait for this apocalypse to blow over. Some of you long time TJR followers may remember me from such articles as "News" and some other things. While it has been a few years since I have written about wrestling, I still follow it on a regular basis. One of my other biggest passions has always been sports, and recently fantasy sports (and I know TJRWrestling boss man John Canton loves those things too). With no sports currently going on, some of the "Daily Fantasy Sports" (or DFS) sites have been getting super creative to keep members involved. That's where something caught my eye recently…
Currently on FanDuel, they have a WrestleMania tournament going up for this weekend! Finally, my two passions fused together! They have $5,000 up for grabs in the free contest with first place getting $500 and then lower totals as it moves down. Most importantly, it's free! If you already have a Fanduel account you can play or just sign up for free. It won't cost you anything.
The goal of this tournament is to pick 6 wrestlers for WrestleMania 36 that you think will gather the most points based on certain criteria. One of your wrestlers will be assigned as your "Star" and get 1.5x the points as normal. Each wrestler is also assigned a dollar amount, as you have to create your lineup on a $100 budget. Prices range from Seth Rollins at $23 bucks, all the way down Otis at $10.
Here are the stats that create points:
Foreign Object Used – 0.8 points

Kickout – 0.2 points

Pin Attempts – 0.5 points

Reversal – 0.3 points

Submission Attempt – 0.5 points

Signature Moves Hit – 3 points

Put Someone Through a Table – 2 points

Top Turnbuckle Move Hit – 0.7 points
Want some help making a lineup? Ask no more! Let's break down every WrestleMania match this weekend with pricing and who might be solid values or way too overpriced. At the end of the article, I'll give you the list of 6 wrestlers I will be using. Let's get to it!
Otis ($10) vs. Dolph Ziggler ($13) – Otis wants revenge for the Mandy Rose debacle, but I don't see this being with the usages of weapons or submissions. We know Ziggler will do most of the work for this one, and the more time they get, the more he can go up top and bump around for Otis. Otis may get the win, but this is a great value for Ziggler here, and a solid cheaper play.
Elias ($11) vs. King Corbin ($15) – King Corbin has been tormenting Elias as of late, and pushed him off a ledge at the Performance Center to take his rightful throne of Pride Rock. Neither of these guys are submission nor bump specialists, but both have signature weapons. Elias has his guitar, and Corbin has his Fisher Price magic wand. I think Corbin's price might be a tad too high to risk the weapons aspect, however Elias has just as good of a chance, and is one of the cheapest play. He's my pick.
Aleister Black ($14) vs. Bobby Lashley ($10) – This should be a fairly straight-forward match, with very little in the way of points. Black should win here, but I wouldn't pay $14 for him here. Just pass on these two men and move along.
Seth Rollins ($23) vs. Kevin Owens ($18) – If there is one match that has the competitors priced up, and priced fairly…it's this one. The point system rewards flashy moves, quick pace, turnbuckles, and false finishes. These men can deliver on all of those. I would say that KO has more "signature" moves than Rollins so he is my pick here, but both of these men are worthy of spots in your lineup.
John Cena ($20) vs. "The Fiend" Bray Wyatt ($18) in a Firefly Funhouse match – This is one of the two hardest matches to figure out, since we have no idea what we're in store for. If we go off of the Wyatt Compound match that he had with Randy Orton, I would assume this will be a lot like a suspense/horror movie. Cena will pull out all the stops with lots of AA's and the use of weapons, but Bray plays mind games and never loses, except to Goldberg. I don't see Bray having to do too much here other than be creepy. Cena is my pick with no big value, but a super safe pick with upside.
Randy Orton ($22) vs. Edge ($18) in a Last Man Standing match – This should be a methodical, story-driven Last Man Standing match between two of the best workers in the past 25 years. I could see a lot of reversals and maybe a little weapon use, but since two of the factors in points are submissions and pinfalls, both these guys have very little use for me. I could see Edge "getting revenge" and using some weapons and having Orton take the bumps for him, but I will be staying away from using these two legends.
Undertaker ($15) vs. AJ Styles ($21) in a Boneyard match – What in the hell is a "Boneyard"
match? This is the second of two matches where we have no idea what to really expect. I am picturing a pre-taped "Buried Alive" match. So, just like the previous match, there would be no pinfalls, no submissions, and no top turnbuckle moves. That leads me to not using these guys. However, if it's a hardcore match with pinfalls (just set in a graveyard), I could see these guys getting more use. Styles will do all the work here regardless, so he would be my pick out of the two.
Alexa Bliss & Nikki Cross vs. Kabuki Warrios © for the Women's Tag Team Titles – This match was added after Fanduel put the contest up. None of these people are available.
The Miz & John Morrison © vs. The Usos vs. The New Day for the SmackDown Tag Team Titles – This match had some changes late, so was not included in the contest. None of these people are available.
Montez Ford ($12) and Angelo Dawkins ($12) © vs. Angel Garza ($11) & Austin Theory for the Raw Tag Team Titles – Garza and Theory were basically Plan C for this match since Humberto Carillo, Rey Mysterio, and Andrade were all in this spot at one point. Theory was such a new addition that he is not listed for the contest. The three potential picks are all athletic, but this should be a showcase for both Montez Ford and Angelo Dawkins. Both Ford and Dawkins have value at $12, with Ford's use of the top rope making him a better play for me. Garza could be a high risk-high reward guy if this match gets much time.
Sami Zayn ($15) © vs. Daniel Bryan ($17) for the Intercontinental Title – The more time this match has, the more these guys will easily pay off their costs. While weapons will be scarce here, both men will make up for it with good ol' fashion chain wrestling. Reversals and pin attempts with kick outs of signature moves should happen as these two get more time in the ring. I like Bryan's price slightly more here because he will attempt submissions on Sami.
Rhea Ripley ($13) © vs. Charlotte Flair ($17) for the NXT Women's Title – Just like the last match, both of these women can pay off their respected costs if they get good time to play out this match. Charlotte is a workhorse, but this can also be a huge breakout for Ripley. I love Charlotte's price for this match, as I fully expect her to go all out to make Ripley look great. That means getting points in bunches. Flair will be in my lineup for sure.
Bayley ($15) © vs. Sasha Banks ($16) vs. Naomi ($11) vs. Tamina ($10) vs. Lacey Evans ($10) for the SmackDown Women's Title – Loads of talent here, but too many mouths to feed when it comes to points. If you have watched multi-person matches before and in an Elimination Match, you know that some of them will barely be in the ring. Because of that, it's hard to see any of these women being worth their cost. If I had to pick one, I would pick Naomi, just based on her athleticism, and her wanting to reestablish herself coming off injury. She might do a few more top turnbuckle moves because of it.
Becky Lynch ($18) © vs. Shayna Bazler ($12) for the Raw Women's Title – This reminds me a lot of the NXT Women's match, in that both women could be valuable if they get time. I really love that both of these women have notable submissions, so that should fill up the stat sheet fairly easy. Shayna being one of the cheapest wrestlers in the contest is laughable when there are so many multi-people matches. I may try to have both of these women in my lineup, but I'll give the slight edge to Lynch because of her faster pace than Shayna.
Brock Lesnar ($19) © vs. Drew McIntyre ($17) for the WWE Heavyweight Title – This is a very hard match to predict. Both of these men are hard hitters, but there are so many factors that could overvalue or undervalue them. The biggest question is what FanDuel considers "signature moves". If they consider Brock's belly-to-back suplex "signature", we could see several of those. I'm assuming they are not, so there's more value for McIntyre here.
Goldberg ($13) © vs. Roman Reigns Braun Strowman ($19) for the Universal Title – As of this writing, WWE is still promoting Reigns as the contender for the Universal title, but he has already announced he will not be competing, so Strowman is taking his place. Because of the last minute change, and the fact that Goldberg matches are both slow and don't last long, I just don't see either men paying off their prices. Look elsewhere for value.
My lineup will consist of these 6:
Montez Ford ($12)
Sami Zayn ($15)
Charlotte Flair ($17)
Daniel Bryan ($17)
Kevin Owens ($18)
John Cena ($20)
Good luck to everyone playing and let us know in the comments what your lineup will look like. Who you got as the Superstar MVP?
Also, DFS Wrestling? Should this become a regular thing, or should we shy away from betting on predetermined aspects? Let us know which side you are on.
Enjoy the weirdest WrestleMania we will ever witness this weekend, everyone. Hopefully one of us win some Fanduel money for when the real sports come back later this year.
Thanks everyone, stay safe!
Mike Ayers
Follow me at @OSUmike03 on Twitter, IG, Facebook, and Snapchat.