NJPW Wrestle Kingdom 14 Preview for Jan. 4 and 5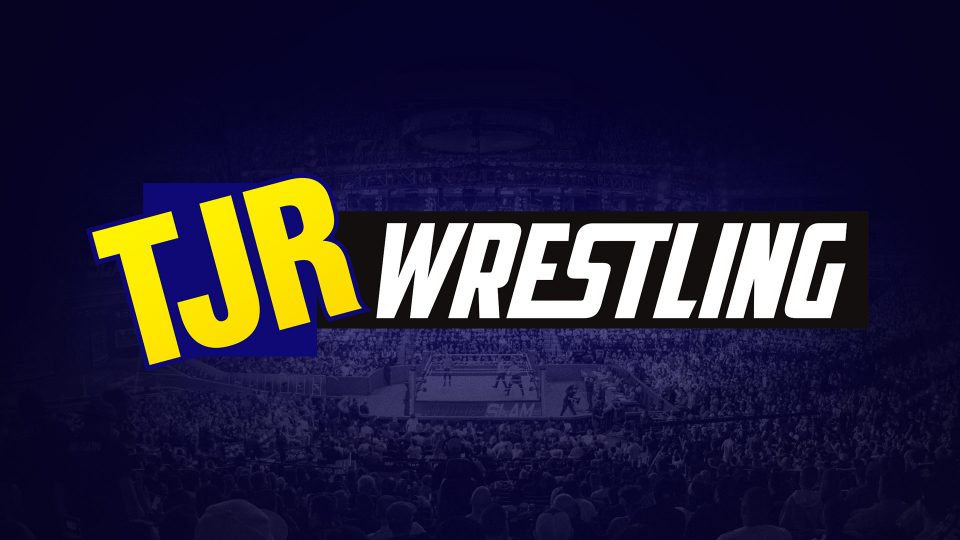 Welcome to our preview for New Japan Pro-Wrestling's biggest show of the calendar year, Wrestle Kingdom. This is considered the biggest annual wrestling show in Japan, the equivalent of their WrestleMania. NJPW has been doing their big shows on January 4th of each year since 1992, and this year things will be a bit different. For the first time ever, Wrestle Kingdom will take place over two nights instead of one, and will feature more matches than almost any other edition of the show beforehand. Only the 2005 Tokyo Dome show had the same number of matches, but that was on only one show.
There are two main stories going into this Wrestle Kingdom show. First and foremost, this show will feature the retirement of legendary cruiserweight wrestler Jushin 'Thunder' Liger. Liger began wrestling back in 1984 and has wrestled on every January 4 Dome show card since 1992. He announced his retirement on March 7th, 2019 and that he would be retiring in the Tokyo Dome in front of the biggest audience possible.
The second story centers on the main event and the two top singles titles. In August 2019, Kota Ibushi won the G1 Climax tournament, which earned him the right to challenge for Kazuchika Okada's IWGP Heavyweight Championship in the main event of WK14. At the same time, there has been a long feud going on over the IWGP Intercontinental Championship. Defending champion Jay 'Switchblade' White has been on a tear, steamrolling through one challenger after another. Now, he faces Los Ignobernables de Japon leader Tetsuya Naito on the first night of Wrestle Kingdom.
Then, on the second night, there will be a title unification match as the winners of the Okada-Ibushi and White-Naito matches will face each other to determine the first-ever holder of both titles. Whether said wrestler holds both titles going forward or unifies one title with the other remains to be seen.
With that out of the way, let's get into our previews of each match.
Wrestle Kingdom 14, Night One, January 4th, 2020
Pre-show matches:
Mayu Iwatani and Arisa Hoshiki vs. Giulia and Hana Kimura – Stardom special match
Bushiroad, New Japan's parent company, recently bought Stardom, one of the top joshi (women's) wrestling promotions in Japan. Based on the most recent news on the matter, Stardom and NJPW will still operate as separate entities owned by the same parent (kind of like NXT and NXT UK). This match will mark the first-ever joshi match in NJPW history, and the second-time-ever that a woman wrestled for the company (Chyna wrestled for NJPW in 2002, but against men).
It's hard to say how this business acquisition will impact NJPW. Thus far, reaction to Stardom and New Japan "merging" has been mixed, as it flies in the face of culturally-monolithic and tradition-laden Japan. Wrestling promotions have been gender-exclusive since the beginning, with only a handful of 'special dream shows' throughout the decades mixing it up. Thus far, fans haven't responded to this announcement with open arms, so it remains to be seen how this business relationship continues.
As for the match itself, this will likely be your typical joshi match: lots of insanely quick action, crazy technical reversals, and some stiff-as-hell strike to the head for the finish. Given that this will be Stardom's biggest audience, they will definitely try to give it their all, even if this is only a pre-show match.
It's also likely that, of the two teams being showcased, the one with actual championship gold will win. After all, it would be ludicrous for any new promotion getting newfound exposure to bring champions onto a show and have them lose and make people question how they became champions in the first place.
Winners: Mayu Iwatani & Arisa Hoshiki
Great Bash Heel (Tomoaki Honma and Togi Makabe), Yuya Uemura, and Yota Tsuji vs. Toa Henare, Alex Coughlin, Clark Connors, and Karl Fredericks
If you can't recognize most of these names, don't worry; most of them are rookies/NJPW Young Lions. The only truly recognizable names are Honma and Makabe, both of whom are NJPW mainstays on the tail end of their respective careers. Meanwhile, the non-Japanese team is composed of mainly graduates of the NJPW Dojo in Los Angeles, currently being headed by Katsuyori Shibata. From recent match reviews, there has been much praise being heaped on the LA graduates, especially Coughlin and Fredericks. With NJPW looking to strengthen its market presence in USA, it's most likely that the LA graduates (plus Henare) will get the win here.
Winners: Toa Henare, Alex Coughlin, Clark Connors, and Karl Fredericks
Tencozy (Hiroyoshi Tenzan and Satoshi Kojima) vs. Yuji Nagata and Manabu Nakanishi
Here we have our 'New Japan Dads' match. These four veterans are all former IWGP Heavyweight Champions and main-eventers in NJPW. All of them are beloved by the NJPW faithful for their loyalty to the brand and for carrying it during one of the company's darkest periods (2003-2009). I'm not expecting much out of these guys given that they have a combined age of 200 among them. That said, this is a tag team match and not a special singles match, so it's more likely that the duo with multiple tag team accomplishments will take this one.
Winners: Tencozy (Hiroyoshi Tenzan and Satoshi Kojima)
Now onto the main show for night one…
Jushin Thunder Liger, Tatsumi Fujinami, The Great Sasuke, and Tiger Mask IV (with El Samurai) vs. Naoki Sano, Shinjiro Otani, Tatsuhito Takaiwa, and Ryusuke Taguchi (with Kuniaki Kobayashi)
This is the first half of Jushin Liger's retirement, and it will feature a litany of special and symbolic participants. Tatsumi Fujinami was Liger's idol when he was growing up and beginning his training. The Great Sasuke was a legendary junior heavyweight who won the first-ever Super J Cup tournament, which was booked by Liger himself. Tiger Mask IV is another great cruiserweight whose star grew during the late 1990s and throughout the 2000s, and he had many great matches with Liger. El Samurai was another top junior heavyweight wrestler that had at least one match with Liger that was rated 5-stars by the Wrestling Observer.
On the other side, Naoki Sano was a legendary rival of Liger's during the early 1990s, and the two of them had a match that was so great it was voted Match of the Year in 1990. Shinjiro Otani is a masterful technical wrestler that became a top NJPW star during the 1990s, and was elevated after having matches with, among others, Liger. Tatsuhito Takaiwa was another junior heavyweight that had strong matches with Liger throughout the late 1990s and 2000s. Ryusuke Taguchi. Finally, Kuniaki Kobayashi was another legendary junior heavyweight that Liger wrestled during the late 1980s and early 1990s.
This will likely be a feel-good nostalgia match meant to give the Tokyo Dome fans one final chance to see Liger score a victory. It won't be a dramatic or high-risk contest by any means, given that most of these guys are making a one-time special appearance and Liger himself is 55-years-old.
Expect to see a few nostalgia spots, big moves and a story centered on Liger's career in a nutshell. Though I doubt he has it in him to hit the Shooting Star Press, he will likely hit every single one of his other biggest moves just to pop the crowd.
Winners: Jushin Thunder Liger, Tatsumi Fujinami, The Great Sasuke, and Tiger Mask IV (with El Samurai)
Los Ingobernables de Japon (Evil, Sanada, Shingo Takagi, and Bushi) vs. Suzuki-gun (Minoru Suzuki, Taichi, Zack Sabre Jr., and El Desperado)
One of the main fixtures of NJPW's booking is the 'faction warfare' element. Most if not all of NJPW's regular roster (and some of their part-timers and visiting talent) are members of one faction or another: CHAOS, LIJ, Suzuki-gun, Takuji Japan, Bullet Club, and so forth. These factions are deadlocked in a never-ending struggle for control/dominion over the promotion, which leads to a lot of multi-man tag team matches throughout the year.
Here we have another one of those cases, where two of those stables will face each other in tag team action on the first night. While this is to be expected for New Japan, I have to say I'm disappointed that Minoru Suzuki won't have a bigger role to play at Wrestle Kingdom. Suzuki has long been a credible main-event heel, he had a fantastic feud with Jushin Liger earlier this year (part of which I covered here), and is very popular with NJPW's foreign audiences. So for him to be relegated to a thrown-together 8-man tag match seems like a wasted opportunity to use him, especially since he's not getting any younger and is already 50.
Maybe NJPW's bookers recognize that, and will probably translate that into a victory for Suzuki and his army. The most likely scenario will be Zack Zabre Jr. getting the victory for his team. This is because ZSJ defends his British Heavyweight title against SANADA on the following night, so it makes sense for the defending champion to look as strong as possible in front of the biggest crowd NJPW gets in a year.
Winners: Suzuki-gun (Minoru Suzuki, Taichi, Zack Sabre Jr., and El Desperado)
CHAOS (Hirooki Goto, Tomohiro Ishii, Toru Yano, and Yoshi-Hashi) vs. Bullet Club (Bad Luck Fale, Chase Owens, KENTA, and Yujiro Takahashi)
Similar to the above match, we have two factions facing off with one member from each involved in a big singles match the following night. In this case, Bullet Club's KENTA will defend his NEVER Openweight Championship against CHAOS's Hirooki Goto. Although the NEVER title is a largely forgettable title in New Japan, that company still wants to make sure you – the viewer – cares as much as possible about title defenses whenever they occur. To that end, this will likely be a repeat of the above LIJ-Suzuki-gun match where the defending champion will score the pinfall and taunt their challenger. It's an obvious decision, but it's the one that makes the most sense, which is what should be done anyway.
Winners: Bullet Club (Bad Luck Fale, Chase Owens, Kenta, and Yujiro Takahashi)
Guerrillas of Destiny (Tanga Loa and Tama Tonga) (c) vs. FinJuice (Juice Robinson and David Finlay) for the IWGP Tag Team Championships
FinJuice won the NJPW World Tag League tournament and will face the defending IWGP Tag Team Champions GoD. For some reason, the tag team title picture has been largely forgettable this year, as the focus has been on big singles matches. The tag titles haven't felt like much of a fixture, despite some solid performances by GoD throughout the year. That's especially disappointing since GoD have held the titles for almost a year, yet NJPW has barely made any mention of them in big promos or even on their official YouTube channel.
GoD only knows why these two guys aren't being featured more prominently, especially given that they've been part of that division for over four years. At this point, it's highly likely that a title change will occur at WK14. NJPW is pushing younger talent in many places, and Juice Robinson has been performing very well for the company lately. So it looks like the Bullet Club's time as (heavyweight) tag team champions has come to an end. Perhaps there will be renewed attention towards the main tag titles once this happens.
Winners and new IWGP Tag Team Champions: FinJuice (Juice Robinson and David Finlay)
Lance Archer (c) vs. Jon Moxley – Texas Deathmatch for the IWGP United States Heavyweight Championship
The very existence of this match was brought about by unusual circumstances. Moxley was stripped of the title after failing to make a scheduled appearance to defend it due to Typhoon Hagibis. NJPW has an extremely strict rule whereby a champion must defend their title on a scheduled defense, no matter what. There have been previous cases whereby champions were stripped of the title for reasons beyond their control (for example, Masahiro Chono had to vacate the IWGP Tag Team Championship because he couldn't make a scheduled defense because his father had passed away.)
So a sudden match was done to crown a new US Champion and Lance Archer defeated Juice Robinson to win the title. Now, Moxley wants his title back and challenged Archer for it at WK14. But this won't be just any match; it will be a Texas Deathmatch, and deathmatches are Moxley's specialty. Honestly, to me, it seems like this will be an obvious win for Moxley.
As good as Archer is (and he has improved quite a bit since breaking out as a singles star in New Japan), Moxley is simply a bigger star with a larger international profile. He never officially lost the title in a match, and was only stripped of it due to NJPW's strict bureaucratic rules. Plus, Moxley has the freedom to wrestle in both AEW and New Japan, and had great success during the 2019 G1 Climax. New Japan need as many top gaijins as possible, especially with the departure of Kenny Omega and the Young Bucks. While Jay White, Juice Robinson and Lance Archer are great stars in their own right, none of them have the international appeal Moxley has.
This match will be brutal, with liberal weapons use and possibly some blood. I don't think Moxley would want it any other way.
Winner and new IWGP US Champion: Jon Moxley
Will Ospreay (c) vs. Hiromu Takahashi – Singles match for the IWGP Junior Heavyweight Championship
DARRYL IS BACK! After spending 16 months away from the ring due to a severe neck injury, Hiromu returned at NJPW Power Struggle in November to challenge Ospreay for the IWGP Junior Heavyweight title. Like Moxley before him, Hiromu never lost his title in an official match; rather, he was forced to vacate it due to the severity of his injury. Now he has returned and wants to show everyone that this injury did not and will not hamper his performance.
Honestly, this match could go either way as both men have a credible chance of winning. Ospreay is arguably the best in-ring performer alive today and has had some of the best matches in the world during this calendar year. It wouldn't be farfetched for him to simply be too much for the recently-returning Hiromu to deal with, and NJPW could easily craft a tale of Hiromu's ring rust being too much of a problem against Ospreay.
Conversely, Hiromu is incredibly skilled in his own right, and if there's one thing that Japanese pro wrestling champions, it's natural toughness. Hiromu overcoming the odds and working through the pain and limitation of his injury would make for a great story, and the audience would love it.
Furthermore, Ospreay has more or less graduated to the heavyweight division and has shown in the G1 Climax that he can hang with the heavyweight stars. Meanwhile, Hiromu has a ready-made feud with Ryu/Dragon Lee that can go on for a long time, especially given their shared history together and how they will interact with each other on the second night of the show as well.
Winner and new IWGP Junior Heavyweight Champion: Hiromu Takahashi
Jay White vs. Tetsuya Naito – Singles match for the IWGP Intercontinental Championship
This is one of the most highly-anticipated matches of the year. Jay White became champion in September and has made it his mission to prove he was, at the very least, on the same level as Okada and the heavyweight title. He has bragged many times about how he beat Okada and that he can do it again.
As for Naito, he has been stuck in an upper middle-card position for at least the last three years. He beat Okada for the world title in April 2016 but only held it for two months. Since then, he has replaced Shinsuke Nakamura as the guy most frequently involved in IWGP Intercontinental Championship matches, with four reigns under his belt already.
There is also the underlying story of Naito versus Okada, which is likely to play out once again this year. Naito won the G1 Climax in 2013 and earned the right to face then-IWGP Heavyweight Champion Okada in the main event of WK14. However, that year, NJPW conducted a poll for which match would main event the show: the heavyweight title or the Intercontinental title. The fans chose the Intercontinental title match between Hiroshi Tanahashi and Shinsuke Nakamura in overwhelming numbers, robbing Naito of his chance at glory. Four years later, at WK12, Naito won G1 again and challenged Okada for his title in the main event, but lost. A lot of people noticed that in that match, Naito wasn't…Naito. Instead of being Tranquilo and living up to his LIJ aura, and began performing more like his former 'Stardust Genius' persona, wanting to show off instead of winning.
Honestly, I might in the minority when I say that Jay White hasn't done it for me as New Japan's top gaijin heel. He lacks the charisma of Kenny Omega and his push reminds me a bit of either Sheamus or Roman Reigns. While the 'token evil foreigner' will die a slow death in Japan, to me Jay White isn't the best guy for that role (at least for now).
I think that 2020 will finally be Naito's year. After spending so long stuck in the upper midcard, always being the bridesmaid but never the bride, he will finally ascend to the top and make history in NJPW. As long as he doesn't suffer a tip in quality in his performance, he can definitely carry the brand as an ace into the new decade.
Winner and new IWGP Intercontinental Champion: Tetsuya Naito
Kazuchika Okada vs. Kota Ibushi – Singles match for the IWGP Heavyweight Championship
Now we have the main event of night one: the heavyweight title match. Okada is in his fifth reign and has made four successful title defenses thus far. Okada has taken all comers over the past seven years and has defeated basically every single type of challenger. He has vanquished better grapplers, bigger brutes, outsiders, Americans, Canadians, archrivals, stablemates, vicious shootfighters and submission specialists, you name it.
And then there's Ibushi, who has made a name for himself as being, in this humble writer's opinion, batshit insane. Ibushi is notorious for being willing to take the craziest, riskiest, most vicious bumps imaginable inside a wrestling ring and out of it. He has long touted himself for being fearless, as exemplified by his many crazy bumps throughout his career. There are videos of him doing moonsaults off of cars in parking lots, taking an infinite Canadian Destroyer from a wrestling sex blow-up doll (effectively flipping himself onto his own head several times in quick succession), taking a BURNING HAMMER and kicking out, and generally wrestling as if he doesn't care about his own health.
In fact, at Dominion 6.9 in June, Dave Meltzer refused to rate a match between Ibushi and Naito because they were going too far in their 'can you top this' mentality. Naito tried to German Suplex Ibushi from the apron to the floor, but the move was botched and Ibushi hit his head on the apron. While he didn't suffer any serious injury afterwards, this higher level of risk is bordering on the unnecessary (it also didn't help that Ibushi took a legit head-butt from Naito that gave him a black eye, even though such a head-butt nearly killed Katsuyori Shibata in 2017).
As a wrestler, Ibushi is one of the finest on the planet, and he has more than earned his spot in the main event of the first night of Wrestle Kingdom 14. But I do not think he is the man to defeat Okada. NJPW cannot afford to have their ace be someone that's one errant bump away from serious injury (or worse), and Ibushi seems like he's still following that mentality (albeit less often).
So while this match might end up being the best one on the card (unless Ospreay and Hiromu steal the show), it's likely that Okada will once again hit his rainmaker in victory.
Winner and still IWGP Heavyweight Champion: Kazuchika Okada
Night 2 of Wrestle Kingdom 14 on January 5th Preview: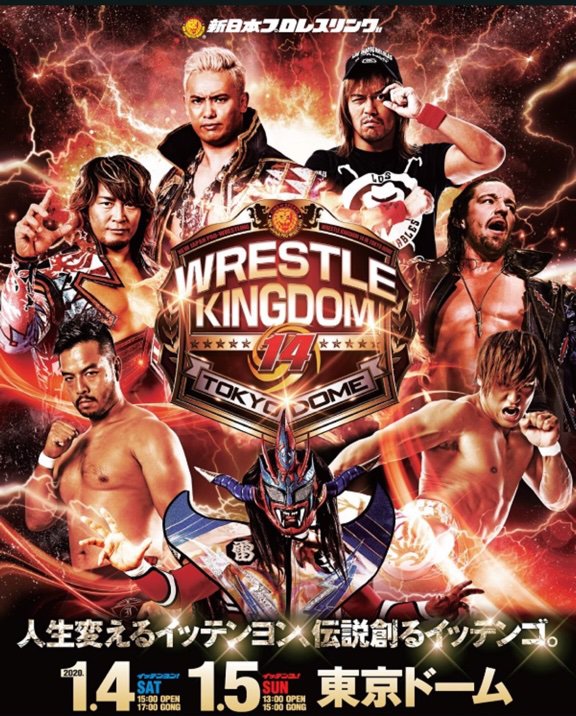 Pre-show: The Most Violent Players (Togi Makabe and Toru Yano) and Ryusuke Taguchi (c) vs. CHAOS (Tomohiro Ishii, Yoshi-Hashi, and Robbie Eagles) vs. Bullet Club (Bad Luck Fale, Chase Owens, and Yujiro Takahashi) vs. Los Ingobernables de Japon (Evil, Shingo Takagi, and Bushi) vs. Suzuki-gun (Taichi, El Desperado, and Yoshinobu Kanemaru) – Gauntlet match for the NEVER Openweight 6-man Championships
We begin night two with a gauntlet match for the lowest-card title in New Japan, the NEVER 6-man tag titles. This is a common tactic of New Japan's: to throw anyone not in an important match into a gauntlet match for these titles. It may not have much build-up but hey, at least it's better than throwing everyone into a battle royal for a big trophy that doesn't lead to anything.
This match likely won't have any major consequences, other than giving lower-card wrestlers something to fight for. As I mentioned earlier, NJPW's roster is deadlocked in a never-ending faction war, and there are times when one faction holds multiple titles at once. Just to shake things up, I predict that one faction will leave Wrestle Kingdom 14 with as many titles as possible, to kick off a new era of surprise in the promotion.
Winner: Los Ingobernables de Japon (Evil, Shingo Takagi, and Bushi)
Main Show
Jushin Thunder Liger and Naoki Sano vs. Ryu Lee and Hiromu Takahashi
This is Jushin Liger's final wrestling match, and to be honest, I'm a little disappointed. The original plan was for Liger to wrestle a singles match. At first, they were teasing that he'd face Hiromu because the two of them had never faced off. Then, a few weeks ago, Ryu Lee (the former Dragon Lee), wanted a piece of Liger as well. But instead of them making a tough decision and choosing between these two great cruiserweight wrestlers, NJPW decided to make this into a tag match by adding Naoki Sano into the mix.
And that's the problem with this match: Naoki Sano is the same age as Liger, but Liger is in outstanding shape for someone that's 55 and Sano is not. So Sano's involvement will likely bring this match down from a quality standpoint and from an emotional standpoint. It would've been much more significant for Liger to go down on his shoulders and elevate a single wrestler to greater heights. But Sano being his partner feels like too much of a complication.
It's possible this could end up being another symbolic match, with the current Liger and Sano losing to two wrestlers that will end up being the Liger and Sano of the future. That said, I'm 100% certain that it will be Liger taking the fall here, to help cement the reputation of a younger star.
There will also be a hugely emotional post-match retirement segment that will likely lead to fans in attendance crying. After all, in many ways, Liger is to New Japan what The Undertaker is to WWE. So his final-ever appearance will definitely be a big moment for some loyal fans.
Winners: Ryu/Dragon Lee and Hiromu (with Hiromu pinning Liger)
Bullet Club (Taiji Ishimori & El Phantasmo) (c) vs. Roppongi 3K for the IWGP Junior Heavyweight Tag Team Championships
Despite losing a lot of steam over the past few years, the Bullet Club are still alive and well in New Japan. Though there are fewer foreigners than before, they're still mostly composed of outsiders and wrestlers that made names for themselves outside New Japan. That's why they're still heels; they're in New Japan but not part of New Japan, per se. and the two wrestlers representing Bullet Club in this match are, in my opinion, far better than their opponents.
Don't get me wrong; Sho and Yoh are great cruiserweight wrestlers with impressive tag team skills. But both Ishimori and El Phantasmo are on another level. They're both brutal wrestlers, and Ishimori has been known to reach Hiromu levels of crazy in his matches. I think that Roppongi 3K won't be able to keep up with their 'evil' opponents, which is why the Bullet Club will retain.
Winners and still IWGP Junior Heavyweight Tag Tea Champions: Ishimori and El Phantasmo
Zack Sabre Jr. (c) vs. SANADA – Singles match for the British Heavyweight Championship
This will likely be the most technically-sound match on the entire card, simply because ZSJ is in it. His opponent, SANADA, is no slouch either, and has been known to put on great matches on occasion (though not as often as Okada).
With NJPW's global expansion underway, it's unlikely that they would have ZSJ lose such an important title. ZSJ has shown a lot more personality of late, which goes great with his never-faltering technical mastery. I'm going with a Suzuki-gun win here because ZSJ has momentum on his side. He's Suzuki's #2 and is arguably the best natural grappler in the world, which will be too much for SANADA to handle on this night.
Winner and still British Heavyweight Champion: Zack Sabre, Jr.
(Winner of Archer vs. Moxley) vs. Juice Robinson – Singles match for the IWGP US Championship
Wow, did that typhoon leave a mess in New Japan or what?
The story here is simple: Moxley never formally lost the title, Archer won it in an impromptu match against Robinson, and now Robinson wants his chance at the title once again. However, Robinson is already scheduled in a big match on the first night of Wrestle Kingdom, and having won the World Tag League, I sincerely doubt NJPW would book him as a dual champion, especially since that would overshadow this night's main event.
Winner and still IWGP US Champion: Jon Moxley
KENTA vs. Hirooki Goto – Singles match for the NEVER Openweight Championship
I've always felt sorry for Goto. He's a guy that could've been a great world champion. He has the look, has a killer move-set, and has long had plenty of fan support. Yet his unofficial gimmick for the past twelve years plus is that he has always choked when it mattered most. He has won so many tournaments and has earned so many title shots, only to lose in the biggest matches of his career on virtually every occasion. I used to call him the Kofi Kingston of New Japan, but that no longer works because Kofi actually won the big one.
As for KENTA, he's has proven to be one of the more entertaining midcarders in New Japan and has had pretty solid matches with the likes of Ishii, Okada and others. It's clear that New Japan wants to push a feud between KENTA and Shibata, but the latter isn't even cleared to wrestle. So they're doing the best they can by having KENTA feud with Shibata's best friend.
As great as Goto is, it's clear that his ship has sailed. They've had him win lower-card titles at Wrestle Kingdom before (including the very title he's challenging for now), so another win for him here would feel hollow and insignificant. Unless the NEVER title somehow catapults him to the world title conversation, I feel certain that at Wrestle Kingdom, it will be Goto's turn to go…to…sleep.
Winner and still NEVER Openweight Champion: KENTA
Jay White vs. Kota Ibushi
This match will pit the losers of the IWGP Intercontinental and Heavyweight title matches from the prior night against each other. It will also be a rematch from this year's G1 Climax final. Because of that, you can expect a truly great match here. Wrestlers in New Japan do have a 'steal the show' mentality whereby they try to have the best match possible, even if it isn't in the main event (example: Kota Ibushi vs. Shinsuke Nakamura from Wrestle Kingdom 9). So knowing Ibushi, if he isn't in the main event, you can be damn sure he'll make sure people talk about him more than whoever does close the show.
I predict the winner of this match will become the next #1 contender for the IWGP Heavyweight Championship, and will challenge for it at The New Beginning in February. Last year that was Jay White's moment of glory, but it didn't last long. Maybe NJPW panicked and quickly put the title back on Okada, or maybe they thought White wasn't ready for the title. Whatever the case may be, I feel like White as a top guy on the same level as Okada is too much of a hard sell. He still feels like a midcarder to me (mind you, even midcarders in New Japan can have awesome matches) from a drawing perspective. So I think Ibushi will win here and challenge again at The New Beginning. After all, Ibushi and Naito tend to have awesome matches together, so it's likely that feud could continue in 2020 as well.
Winner: Kota Ibushi
Hiroshi Tanahashi vs. Chris Jericho
This match has the potential to be absolutely great in terms of build and drama…provided Jericho gets the chance to sell it to everyone. You see, two years ago, when Jericho announced he'd be fighting Kenny Omega, he sold that match to everyone in only two segments. He attacked Kenny after a video, and on the following night he and Omega had a very realistic fight at a press conference. And just like that, everyone was talking about Jericho vs. Kenny, Alpha vs. Omega.
Jericho hasn't had much chance to sell the importance of this match thus far. The only thing he has done is he has threatened to make this Tanahashi's last match ever. At this point, such threats feel like nothing more than grandstanding from Jericho, which has been his bread and butter for over two decades. I for one am hoping that during the Road to Tokyo Dome shows, Jericho repeats his efforts from the past and does something big. The match would feel like so much more if, for example, Jericho attached Tananashi after a match and targeted Tana's knees, which have been known to cause him problems. That would make this match more personal and more worth watching than it is now.
As for a winner, I'm going with Jericho on this one. I hate to say it, but the god-like Tanahashi has peaked as a performer and is winding down as a regular wrestler. He may not be as old as the true 'New Japan dads', but he's very much getting closer to them than he is to the younger main-eventers like Okada and Naito. While I doubt this would truly be Tanahashi's last match – it would be asinine for NJPW to book two retirements in one night – I can see Tanahashi taking an extended break from wrestling to make it look like he has retired.
Besides, Chris Jericho is arguably the top star in AEW, and there are constant rumors swirling of a possible working relationship between them and New Japan. Tanahashi has already done everything there is to do in New Japan, while Jericho has this uncanny ability to have entertaining feuds with anyone. While there's also the possibility of Tanahashi winning and then challenging Jericho for the AEW World Title on AEW programming, to me that just seems unlikely.
Jericho has firmly established himself as AEW's top star, and AEW is all about credibility. Jericho's record in AEW has already taken a tumble, so it makes sense for Jericho to regain his credibility back by beating a world-title-level wrestler in Tanahashi to kick off 2020 on a strong note.
Winner: Chris Jericho
Main Event: IWGP Intercontinental Champion Tetsuya Naito vs. IWGP Heavyweight Champion Kazuchika Okada
This is it: the big one. The NJPW equivalent of Hulk Hogan vs. The Ultimate Warrior from WrestleMania VI. And to be honest, I can see history repeating itself with the defending IC champion taking the world title.
Okada is the unquestioned ace of New Japan, but I think that he doesn't need the title that much anymore. I think that the only reason Okada won the title from Jay White back in April was because NJPW was in a state of panic after Kenny Omega left. They were determined to push him as the ultimate gaijin champion; but after Omega made it obvious he was going to AEW, they had to make a lot of quick – and apparently rash – decisions. Omega lost the title to Tanahashi, who held it for a month until he lost it to Jay White, who appeared to be too weak of a draw to have a lengthy title run. Thus the belt was put back on Okada, who has been in more or less the same spot he has been in since 2016, when he regained his belt from – of all people – Naito.
It was that short title reign that set things in motion for Naito. His first run as IWGP Heavyweight Champion came off as a fluke, and he didn't really have the opportunity to shine as the company's top wrestler. Over the past three years, he has proven that he can carry a title and a division. The Intercontinental Championship division flourished with him as its centerpiece. Naito has all the skills Okada has plus one additional feature: Naito is simply more charismatic than Okada.
While Okada is a great performer inside the ring, Naito is a better showman. He oozes charisma and does all these subtle things that give him an aura of magnetism that the Rainmaker doesn't really have. At this point, Okada winning would be too much of a safe bet, and the Rainmaker needs something fresh to keep him exciting. Sure, his matches are phenomenal, but he isn't as good as Naito when it comes to engaging crowds in promos and in non-wrestling segments.
Naito has proven his skills and drawing power as IC Champion, so I think that Naito will take this one and make history (and after winning he will immediately throw the IC belt into the air like he used to).
Winner and new dual champion: Tetsuya Naito
Final Thoughts
Match I'm looking forward to the most (from a match quality standpoint): Hiromu vs. Ospreay – these two daredevils will tear the house down.
Match I' looking forward to the most (from a story/emotional standpoint): Liger/Sano vs. Hiromu/Lee – this is Jushin Liger's final match, and damn if it's not going to be an emotional sendoff. Keiichi Yamada, the man behind the mask, went from being refused by NJPW due to his size, to almost starving in Mexico, to becoming the single-greatest junior heavyweight wrestler of all time. Many of NJPW's longtime fans will be emotional about this legend's departure.
Match I'm looking forward to the least: GoD vs. FinJuice – NJPW's bookers have done little to nothing with the Guerillas of Destiny and that shows in the tag title scene. It feels like the division has been stifled and left behind while the creative powers focus on the singles titles instead, which translated into minimal effort to make these titles feel relevant. I'm sure both teams will deliver the goods from a match quality standpoint, but the match lacks build and significance, in my opinion.
Overall interest (on a scale of 1-10): 9.5
Although the marquee matches will definitely deliver, there's a lot of fluff and thrown-together stuff on the undercard that won't really excite. But that doesn't mean this won't be a good show; NJPW have been setting the calendar year on an extremely high note for at least the past 6 years. This card will likely present several MOTYC-quality performances, so be sure to watch it wherever you can.