My 2016 WWE Christmas List – By Hank McAllen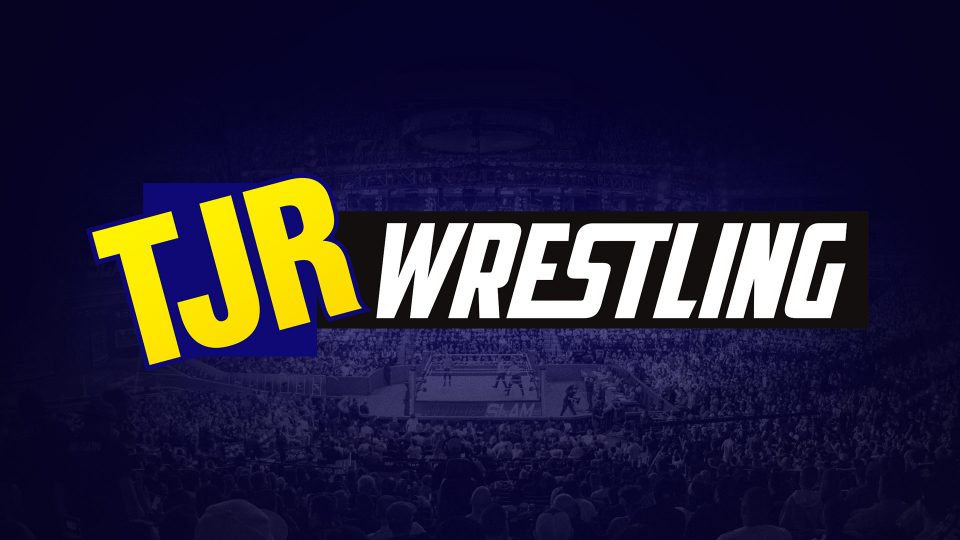 It's that time of year folks, I might be a little late, but I'd like to submit my WWE Christmas list to Santa. Hopefully the elves are working overtime and Santa can leave a few things under my tree. Last year I had wished for AJ Styles, Shinsuke Nakamura and Jay Lethal. Thankfully two of them were delivered in early January. My guess is they couldn't fit Lethal in Santa's sleigh, so that's why he didn't make the trip. So let's see who it will be this year? Let's break out the crayons for the list, as well as the cookies and milk for Santa, and get started.
With the success of the Cruiserweight Classic and the development of the new 205 Live program, I'd like the first thing on my list to be adding world class quality depth to the cruiserweight roster. That being the case, I'd like my first Christmas list item to be, Zack Sabre Jr. Sabre had a great Cruiserweight Classic Tournament this year, with some of the best technical wrestling we've seen in years. While Sabre may not be flashy, I can't remember the last time I saw a wrestler whose moves look so painful that you are almost pleading with the opponent to tap out. He's an old throwback to the "catcher's catch can" English wrestlers from days gone by, and part of the new breed of stud grapplers from the other side of the pond.
Sabre, along with Kota Ibushi, lost in the semi-finals of the CWC, in somewhat of a controversial style. Both wrestlers had turned down full time contracts with WWE, which destroyed any chance they'd actually win the tournament. There was no way WWE was going to have the winner of one of their tournaments walk away from the company. Despite them not signing contracts, unlike Ibushi who has turned down multiple contract offers and seems to have closed the door to any idea of him ever working for the company full time, that was not the case with Sabre.
Sabre is one of the biggest indy wrestlers in the world, who has been a prime time, main event caliber performer for so many companies that his schedule has been beyond crazy. Hopefully he will start to limit his indy dates and start focusing on becoming a full time wrestler on the big stage. He's only 29 years old, so he just hitting his the prime years of his career. Hopefully WWE is learning from the blown opportunity by not signing AJ Styles, Samoa Joe, Bobby Roode, etc. when they were in their early 30's rather than when they were all pushing 40. If they can get Sabre to jump to the roster now, they should go for it. I can see a scenario where they bring him back for next year's CWC and this time have him win the whole thing. Then, have him then join either the NXT roster, the 205 Live cruiserweight roster or the main roster looking strong off of a tournament win.
While I would love Sabre to come to WWE, I can't say that I am not a little concerned about the way he would be used should he join the machine. See, Sabre is a ground and pound wrestler, who specializes in submission holds. While he does leave his feet at times, he's still not your prototypical high flyer or power guy for that matter. That said, I would be concerned that WWE may not know how to use him properly. He may be a guy that shines on NXT then meets his doom on the main roster (see his fellow countryman Neville as an example). Yet, despite any trepidation I may have, I still would love to see him signed by WWE and let him show the world, on the biggest stage, what he can do.
Now hopefully I'm not asking for too much from the big guy here, but I'd like to add a tag team to my list, can ya dig playa? I am penciling in the Motor City Machine Guns. The team of Alex Shelley and Chris Sabin, have been one of the best tag teams the business has had over the past decade. What also makes them special is that they are amazing singles wrestlers as well, AND they could both be participants in the cruiserweight category, and could accompany Sabre in the CWC next year (Shelley is 215, but could easily shed the 10 pounds).
The duo has had an amazing run in TNA, Ring of Honor and New Japan winning tag team titles for each company. During a temporary three year split, Shelley continued his tag team excellence in New Japan as part of the Time Splitters with Yujiro Kushida. But, this past year saw the Machine Guns reunite and they haven't missed a beat. Shelley and Sabin have proven over time they do not have to take a back seat to anybody in the ring. They have had amazing matches against the likes of Team 3D, Beer Money Inc, Kings of Wrestling, The Young Bucks and The Addiction (Frankie Kazarian and Christopher Daniels).
Now is the perfect time to bring them into the WWE. Their ages (Shelley – 33 and Sabin – 34) means they are still in their wrestling prime, and it also means that they will be able to be more than a year or two year investment. I expect and hope they each have at least another 5 years in the business. The Guns would also bring credibility to the tag team division on either show, while helping the younger teams in the company. One can almost drool over the kinds of matches they could have against American Alpha, The Revival, Team DIY as well as Anderson and Gallows.
It would be debatable to send them to either the main roster or NXT right away, as no matter where they go they would make an immediate, positive impact. Currently both main rosters have a good number of tag teams, although teams like the Vaudevillains, Breezedango, The Ascension and the Shining Stars, have had little to no impact on either RAW or Smackdown, so the Machine Guns could instantly infuse either roster with needed quality depth. On the flip side, they could also go to NXT and would be a perfect team that could keep the division strong after Team DIY goes up to the main roster.
Both Sabin and Shelley are excellent on the mic so there are no issues in that department. Shelley was very funny when he was in TNA as part of Paparazzi Productions, along with Kevin Nash a number of years ago. The duo also has the ability to play either the heel or baby face role, so they are very "user friendly" for booking departments. Bringing them on would be a major coup for WWE, and can only help keep an improving tag team division become even stronger.
My final talent that I have on my Christmas list this is year is someone we haven't seen in WWE in a long time, but I believe 2017 should be year of the return of Kurt Angle. Oh it's true, it's DAMN true Kurt Angle needs to come back to the WWE in a big way next year as the clock is ticking on his career and there is so much he can do for the company with a valiant return.
Angle is currently a free agent. He also just turned 48 years old last week, which basically spits in the face of why I want the Motor City Machine Guns and Zack Sabre Jr. That said, this is Kurt Angel we are talking about. He is one of the greatest all around talents of all time and also let's be honest, if professional wrestling was a legit shoot, he basically would've been undefeated for an eternity.
When Angle left the WWE over 10 years ago (I can't believe it's that long), he left a void that is still felt to this day. He was one of the best ring technicians and is one of those guys who could have a great match with anybody. This man has had feuds with Steve Austin, Chris Benoit, Shawn Michaels, Chris Jericho, Triple H, Hulk Hogan, Eddie Guerrero and Brock Lesnar. Quite the list, wouldn't you say? Then he went to TNA and fought the likes of Samoa Joe (great trio of matches when he first showed up), AJ Styles, Sting and Christian Cage.
While Angle actually had a longer career in TNA than he did in WWE, he still always felt like a WWE guy to me. The circumstances about Kurt's departure from WWE were also not the greatest as he didn't leave the company on the best of terms. In many things in life though, as we know, time heals all wounds. Why not bring Kurt back now for one final run to close out his career with the company where he had most of his success?
The current roster has a number of opponents that Kurt has a history with in the ring (Lesnar, Styles, Samoa Joe and Shinsuke Nakamura). All four guys would be great opponents for Kurt if he was to come back, especially the last three on that list who never fought Kurt in a WWE ring. Angle and WWE could agree to a good 1 year deal, with a somewhat limited schedule, that maybe starts right after WrestleMania 33, and have him fight the likes of these guys I just mentioned. Then, maybe culminate with an induction into the WWE Hall Of Fame during WrestleMania 34 weekend and a match say against The Undertaker or Lesnar.
Angle could also be brought back into the company as maybe the face leader of a new Team Angle, taking American Alpha under his wing, only to turn on them and become a heel again. I always felt Kurt did his best work as a heel, just ask Shawn Michaels, "I'm just a sexy Kurt, I'll make you ankle hurt!" Angle also has such impressive microphone skills that even after his wrestling days are over, I could easily see him sliding in behind the microphone as an excellent heel commentator on Smackdown or RAW.
While I realize Kurt Angle is 48 years old, he is still very active on the independent scene. He has been in the squared circle with Cody Rhodes, Zack Sabre Jr., Rey Mysterio and Joe Coffey (another great talent from the UK that if you haven't seen, I highly recommend that you do). He is keeping himself active enough so that ring rust and irrelevance to the wrestling community will not set in. I think if given the chance to have one more 12-24 month contract with the company, Kurt Angle could leave wrestling on his terms at the place where he had his greatest moments.
So that's it, my 2016 WWE Christmas list! Like I said earlier, Santa was great to me last year by granting me both Style and Nakamura. Will he be as kind this year, or will I get coal? By the way, if he wants to give me Jay Lethal, who he didn't last year, that'll be fine as well. So Merry Christmas TJR Wrestling fans to you and your families! Let me know who you'd like to see Santa drop off in WWE this year in the comments section below.