Memories of George "The Animal" Steele and Ivan Koloff – by Hank McAllen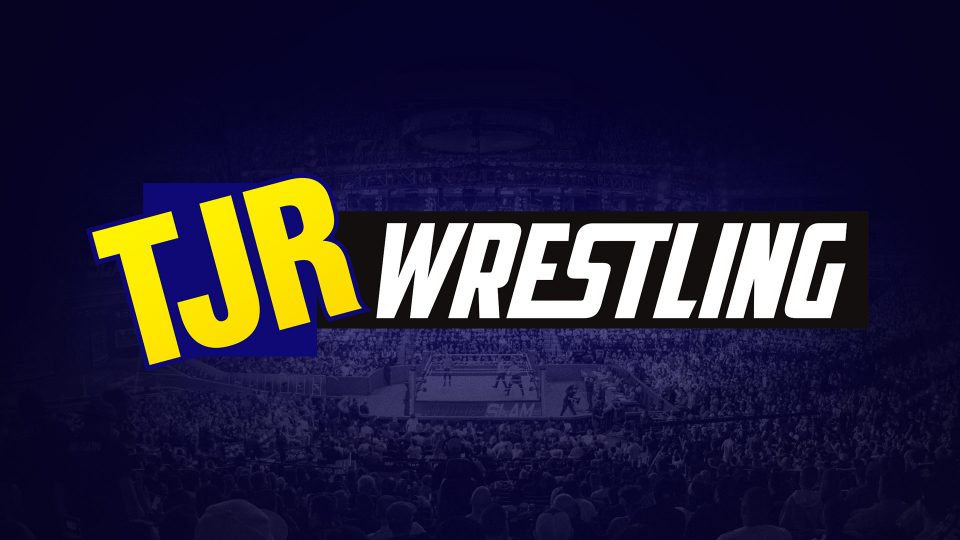 Last week was a tough one for the wrestling world. First we heard of the passing of Chavo Guerreo, Sr. then we heard about Nicole Bass passing away to be followed by the deaths of George "The Animal" Steele and Ivan Koloff. I had the pleasure of seeing both Steele and Koloff in the ring on multiple occasions and followed their careers closely.
George Steele was a very intriguing guy to me. I remember the first time I saw him eat the stuffing of a turnbuckle, I thought the guy was nuts! Then I see that not only is he doing that, but he's also got a green tongue! Who the heck is this guy? Well "this guy" would go on to be one of the most memorable wrestlers of his day due these antics, (along with screaming You! You! and waving his arms all over), as well as for his amazing strength. I distinctly remember his feud with Bob Backlund, who was in the midst of his five year run as WWF Champion. I saw the two square off at Madison Square Garden back in July of 1983. It wasn't the most scientific of matches, a bit frustrating watch to be honest in one of the worst ref jobs of all time, but it was a mini-brawl that had the crowd popping.
https://www.youtube.com/watch?v=vLHhrFPAZrE
George would fade in and out of obscurity with WWF back then, but always seemed to be showing up on local cards fighting the secondary faces of the company, when not challenging for the title. It wasn't though until the wrestling boom of the 1980's that George's career was revitalized when he became a sympathetic baby face. He initially had a feud with Randy Savage, under the guise of George being infatuated with the lovely Miss Elizabeth. The feud would eventually lead to a match at WrestleMania 2. Since Randy Savage is my favorite wrestler ever, I used to get a kick how he'd destroy any flowers that George would give Liz. Great stuff.
Their feud would continue into the next year as George would befriend Ricky Steamboat and accompany him at ringside during Savage and Steamboat's legendary WrestleMania 3 match. George would play a controversial role in helping Steamboat capture the title by taking the ring bell out of the hands of Savage, causing him to lose his balance and ultimately the match to Steamboat. I hated George for doing that, but whatcha gonna do brother?
One of the funniest memories I have of Steele though was when he was under the tutelage of Lou Albano and The Captain was convinced that shock treatment could make George and actual genius. It was very funny stuff that really typified the way we saw wrestling back in the mid 1980's. It was a time when wrestling was transitioning into sports entertainment, although none of us knew it at the time.
Ivan Koloff (aka The Russian Bear) was one of the first true bad guys I remember being enamored with. You couldn't help it. This was the guy who ended Bruno Sammartino's first reign as WWWF Champion. So even though he didn't hold the belt for long, he still had that stigma about him the rest of his life. I didn't get to see Ivan until 1975 as he left the WWWF soon after dropping the belt to Pedro Morales three weeks after beating Bruno. Even though he had been away from the territory for a few years, his reputation had not diminished, especially to me seeing him for the first time.
I remember all of lines on Ivan's forehead. It really freaked me out how mean this guy looked. He carried around a chain, always had a scowl on his face and sounded like he wanted to kill everyone he came in contact with. He had great matches in his return to the northeast with Pedro, Bob Backlund and he even challenged Superstar Billy Graham in a rare heel versus heel title match. Although it was during the height of The Superstar's career and even though he was billed as a heel he was white hot with the crowd to the point one could argue he was really a face.
I always remember Koloff being one of the first guys who "wrestled big". Even though he was billed as 6'1" he was just under 5'8". Yet despite not being tall, you never noticed a significant height differential against his bigger opponents, due to how he handled himself in the ring. He was similar to Shawn Michaels and AJ Styles in that respect. One of Ivan's highlights was being the first man to challenge for the WWWF title in a steel cage at Madison Square Garden. It would be a rematch loss against Bruno Sammartino. I remember the hype going into that match. The promos were so intoxicating and the way Vince Jr. would talk it up on commentary on the weekly Saturday night WWF programming made you want to plunk down your money and head down to MSG for the event.
Ivan kind of drifted away from the WWF after 1980, and since I didn't have cable in the Bronx at the time I kind of lost track to where he was. Then, hello cable, hello TBS and hello Ivan now terrorizing the National Wrestling Alliance. Ivan was now in the stable called "The Russians" which included his pseudo nephew Nikita Koloff and Krusher Kruschev (aka Barry Darsow, Smash, Repo Man). I remember seeing Ivan, although being older, still being menacing against the likes of The Road Warriors, Magnum T.A. and of course, The American Dream, Dusty Rhodes. The feud the Russians had with these elite stars blew up the territory. A vivid memory of mine is when Nikita became an American sympathizer and became friends with Dusty Rhodes. Very memorable moment friends.
It's with a tip of the hat and gratitude that I say goodbye to George Steele and Ivan Koloff. Each played a special role in business from the 1970's through the mid 1980's. They fought the biggest names in the business, each headlining MSG against Bruno Sammartino. That's how big these guys were. Thank you both for the memories.