Kenny Omega Made the Right Decision Staying Where He Is – by Hank McAllen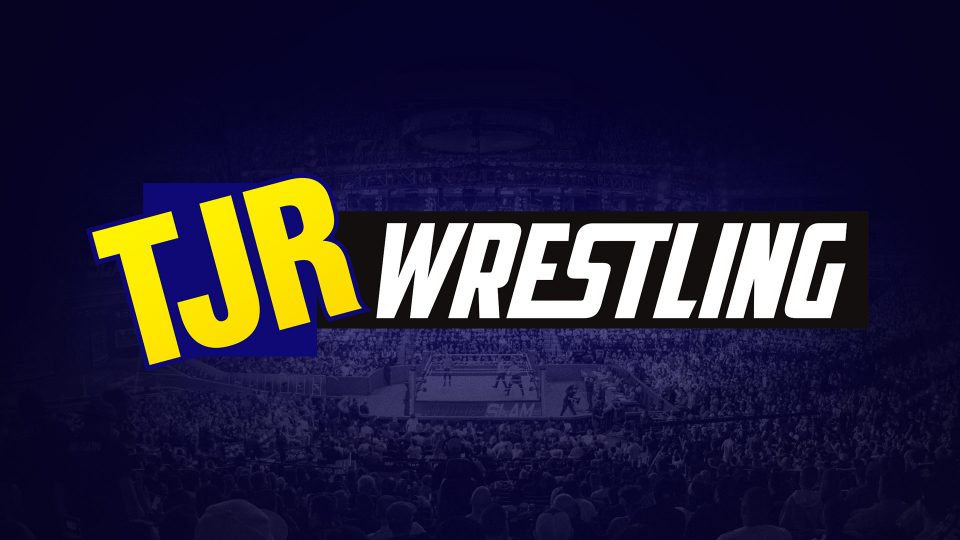 If we turn the hands of time back to mid-January, one of the biggest questions in the wrestling world was would Kenny Omega be joining WWE and appearing at the Royal Rumble. Omega was on the heels of his amazing match with Kazuchika Okada at Wrestle Kingdom 11, a match that received a six-star rating from Dave Melter! Omega was the hottest free agent in the business and was weighing his options of staying in New Japan or leaving and going to WWE. Thankfully, Kenny Omega re-signed with New Japan and is having, along with Okada, one of the greatest years a wrestler has ever had. You start to think about "what if's" when you think of what Omega would be doing now in WWE as opposed to what he has done in New Japan this year.
I think it's safe to say that there is little doubt that the biggest thing happening in pro wrestling today is the Bullet Club, specifically The Elite members of the group which includes Kenny Omega and the Young Bucks. The additions of Cody Rhodes and Marty Scurll have only added to the Bullet Club's popularity. Good luck getting Bullet Club merchandise at any Hot Topic locations (official Bullet Club retailers). They are flying off the racks! I went to my local store last week and was informed by the woman behind the counter that they cannot keep them in stock. She said, "In all of my years in the retail business, I have never seen anything like it. We get our stock replenished and with 24 – 48 hours everything is gone!"
Oddly enough Omega is the third perceived leader in the group's history (Prince Devitt a.k.a Finn Balor then A.J. Styles), yet they are more popular now than ever! Usually wrestling cliques decline over time while members fall in and out of the faction (4 Horsemen, NWO, etc.). This is the rare case where this version of the Bullet Club is getting more and more popular every day, despite working New Japan and Ring of Honor, neither of whom have huge weekly TV exposure on a major basic cable network (i.e. Spike or TBS). One can only wonder how much MORE popular the group would be if they were.
As it currently stands, Omega has had multiple 4 ½ to 5 star matches (per the Wrestling Observer) this year, excluding the Okada matches. His in-ring work has been better and better with each passing year and his mic skills are off the charts. His current feud with Okada is already becoming one of the greatest feuds in wrestling history, despite only two matches taking place to date. Their highly anticipated third match is scheduled to take place on August 12 as the last match in the round robin portion of New Japan's G-1 Climax Tournament. If it's anything like the first two matches, it may put the seal of approval of making this the greatest feud ever.
Omega has also been mixing it up with fellow Canadian, Michael Elgin as of late. Elgin is being put in the position to be the top contender for Omega's IWGP United States Heavyweight Championship. Omega and Elgin engaged in one of the best matches in 2016 and this year's match between the two as part of the G-1 is also a top five 2017 match of the year candidate. Another match that falls into the top five category for me is Omega's physical and emotionally draining match versus Minoru Suzuki which also took place as part of the G-1. As it currently stands, in my top five matches for 2017 to date, Kenny Omega is in four of them.
What also makes Omega special are his mic skills and his relationship with the Young Bucks. He can drum up a passionate promo that'll rope you in emotionally, then produce a hysterical segment with the Bucks on an episode of Being The Elite on their YouTube channel. Each episode is quite entertaining, but I highly recommend checking out episode 52 which focuses on Marty Scurll joining the Bullet Club. The thing I enjoy about these segments is that it's comedy that doesn't affect the in-ring product or take up way too much time from a weekly wrestling program. It keeps the wrestling separate from the comedy. Don't get me wrong, you'll see some comedy from time to time in a match involving members of The Elite, but not to the point where we see skits and overproduced promos that usually fall flat on WWE.
Speaking of WWE, let's play guest booker and see what may have happened to Kenny Omega, should he have decided to join WWE this past January, shall we? As previously mentioned, speculation was running wild that if Omega does join WWE his debut would be at the Royal Rumble. Okay, let's say that happened. As with previous guest or legend appearances at the Rumble, he wouldn't have won but probably have hung around a bit to discard a few sports entertainers and then eventually get thrown over the top by a former ROH wrestler whether it be Sami Zayn or Cesaro, similar to how Kevin Owens eliminated Styles when A.J. made his debut.
Where would Kenny go after the Rumble? I would initially think NXT, but if he was to debut at the Rumble I highly doubt they'd send him "down" to NXT (please note the use of "quotes" about the down term, as the B team puts on better matches and live shows than the A team does, but WWE just wants us to think it's a lesser brand). Anyway, so let's say Omega would've gone to Smackdown and probably had a nice little opening segment to start the Smackdown off the night after the Rumble. Who would he feud with? I'd guess somebody like a Bray Wyatt would be a nice opponent, which would be interesting because Bray is a perfect example of guy that Omega would've ended up like should he had signed with WWE; an excellent in ring talent with great mic skills who is poorly booked and underutilized, despite having a brief title run.
Omega may have received a push at some point for either the WWE Title or a secondary title, but he never would be allowed to present his great in ring skills like he has in New Japan. Let's face it, for those of you who are true pro WRESTLING fans who watch beyond WWE, is Shinsuke Nakamura in WWE even NEAR the wrestler he was in Japan? Nope. He had a great match with Zayn at Takeover Dallas and a few good matches with Samoa Joe while on NXT, but his in-ring style has been watered down (dumbed down) to WWE standards. I love Nakamura. He's one the best all-around talents I've ever seen. However, despite this recent rub with him beating John Cena on Smackdown, he's not the guy he was.
Did you ever think you'd see a Nakamura match that received a star and a half as his match with Baron Corbin did from the Battleground PPV? It was voted the second worst match on the card on the Observer's weekly poll. Remember, Nakamura was a guy who had the Observer's match of the year against Kota Ibushi just two years ago! It absolutely kills me to see how WWE has toned him down to "one of the boys" when he's one of the most charismatic wrestlers ever. They can give him all of the titles and silly nicknames ("The Artist" or "The Rockstar") they want, if he's not allowed to be the guy known as the "King of Strong Style" in the ring like he used to, he's just a shell of himself.
Sadly, I think if Kenny Omega had signed with WWE he would have experienced a similar decline in his work as has Nakamura and his fellow Bullet Club members Gallows and Anderson. It could be said that Omega could have the same success as A.J. Styles has had since he has been in WWE, but A.J. already had LONG established roots in the American wrestling scene. To change an A.J. Styles or Samoa Joe to an audience where most are aware of their work would be silly. However, Omega, similar to Gallows/Anderson and Nakamura, hasn't had the North American run Styles has had and Vince would probably try to recreate the Omega wheel, which usually results in disaster for the wrestler turned WWE superstar/sports entertainer.
I know that Stone Cold Steve Austin on one of his recent podcasts was saying that Kenny Omega could be "The Next Big Thing" in WWE if he signed with the company. That's nice and all, but he could easily be the next big star to come from the competition who gets poorly booked and buried just to keep him away from the competition. I also saw where WWE recently had a poll for fans to chime in on what current wrestler they'd like to see in WWE. This is usually a heads up that the company is hearing a buzz about some guys and want to see who they can maybe poach from another company. Just more guys to fill a roster that is already overcrowded, with many a disgruntled wrestler not getting enough time to shine. Just because WWE makes the most money and is the biggest sports entertainment company in the world, it doesn't work for many wrestlers for one reason or another. It's with this in mind, that I am hoping that IF Adam Cole has signed or will sign with WWE that he gets a ton of money. He may need it if he has to go back to the smaller promotions in a few years if he gets "Dolph Zigglered" in WWE.
Why not just let Omega continue to build the New Japan product here in North America? Instead of being one of the guys on the roster, he can legitimately be THE FACE of New Japan worldwide, while helping build the brand on this side of the ocean. I think Kenny is a smart guy who sees what is happening to guys who he worked with once they get to WWE. I think he knows the great things he has done and going to WWE may be more of a curse than a blessing. I also hope he has a fourth match with Okada at next January's Wrestle Kingdom 12. Ideally, Omega would win this third matchup making their record an even 1-1-1 with a no DQ, no time limit blow off match at WK12 to put the bow on a classic rivalry. I don't know if I speak for everyone, but Kenny I'm glad you stayed put!