How Has WWE Raw Women's Division Fared After The Brand Split? By Hank McAllen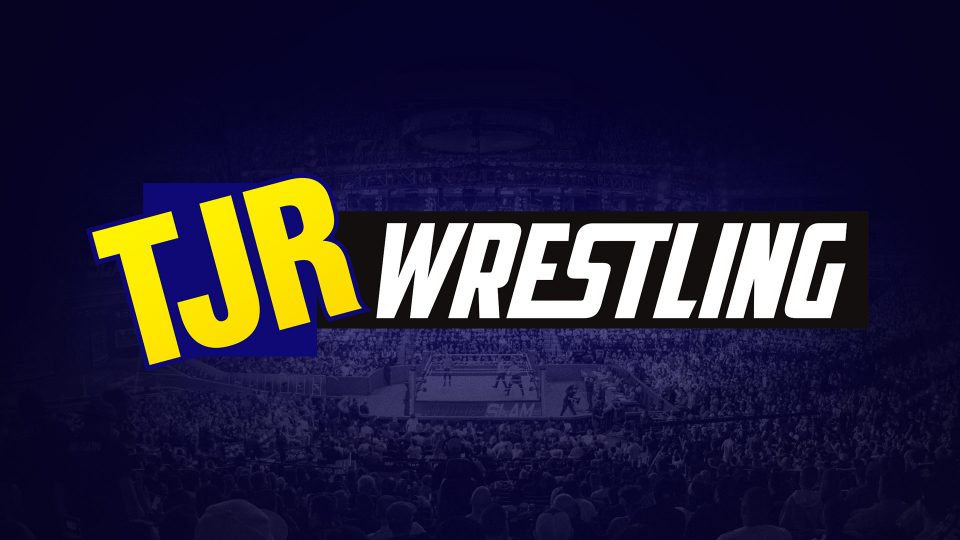 There are currently a combined 15 full time women wrestlers between the two main roster brands of WWE. It is without a doubt the best group of female wrestlers that the WWE has ever had under contract. To make things even better, the company's best pure wrestler isn't even on the main roster yet, in Asuka. However, despite the increase in talent, the distancing themselves from the term "Diva" and the split in talent so that each performer would get more opportunity to show their talents in the squared circle, has women's wrestling actually gotten better on Smackdown and RAW since the brand split?
Before we look into how things have gone so far, let me start by saying, I think that breaking up the women's division in the company was a major mistake. If you had kept the women together as an interchangeable group over both brands it would allow you the opportunity to make their appearances on each show special. The WWE could have also used one single women's division to build a number of established tag teams, which would be such a welcomed addition to the product rather than throwing 8 females together on a PPV pre-show as filler. By keeping the division together, you could have also built up Nia Jax in a more progressive manner as a monster heel, rather than giving her the Braun Strowman treatment of having her wipe out a local jobber in a squash match. In 2016 those matches no longer enhance talent; it actually hurts them. Personally, I thought the positives outweighed the negatives in keeping the women's division as one, but unfortunately it is what it is I guess.
As I look at the state of women's wrestling post draft, I'm going to put the focus on my analysis of how things are going on the RAW brand. The reason I am focusing on this group is, let's be honest, there is more talent there than on the Smackdown roster. While Smackdown has Becky Lynch (awesome wrestler), Natalya (women's wrestling legend), and an up and comer in Naomi, as far as I'm concerned, that's about it talent wise. WWE can try as much as they want to make us believe Nikki Bella is in the same category as Becky and Natalya talent wise, but in my eyes she's nothing more than a reminder of the horrible diva division era. I am really hoping that when the time comes for Asuka to be called up she goes to Smackdown to give the show some talent depth.
When you look at the RAW roster you have Bayley, Sasha Banks, Charlotte, Alicia Fox, Dana Brooke, Nia Jax, Paige and Summer Rae. Not a bad grouping to say the least. Three of the four horsewomen, a great lackey heel in Dana Brooke, another excellent worker in Paige, and Nia Jax who has the potential to be the WWE"s current version of Awesome Kong. These six women give you plenty of options with a group that, unfair as it may be, will always get limited TV time as opposed to the men, especially now that the Cruiserweight division will be on RAW.
If I had to give a grade to the RAW women's division post brand split, I'd give it a C+. Not failing, but by no means an A. I am not blaming the women either for this less than stellar grade. When given the opportunity, and spot light they have hit the mark for the most part. But it is a lack of quality booking that has been to blame for a somewhat disappointing run for the group. You may say to yourself, what do you mean disappointing? Well let's delve in a little more and see if you agree with me on what is and isn't working, what could've been done better, and how things could improve.
It was quickly established on RAW after the draft that Sasha and Charlotte would be the two top title contenders. The two clearly had great chemistry going back to their NXT days and it was a great heel versus baby face pairing. But while those two continued to face off against each other, who was getting the proper build up to be the next in line once their feud came to a conclusion? I believe Paige was going to be the next in line, but then her suspension and tenuous status with the company on the heels of Alberto Del Rio leaving made her a question mark. But to make matters worse for the women, RAW continues to give away precious television time to 20 minute opening interview segments for Foley and Steph to set up the night's show as well as more behind the scenes interviews during the course of the show. Once I tallied up the time it took for RAW's opening segment, replay of part of the opening segment, additional interviews backstage and came up with approximately 40 minutes of non-wrestling time that could've easily been used towards another women's match to start building the next top two contenders for the women's strap, or establishing other talent in the ring.
I think it's safe to say that one of WWE's most popular performers in the entire company over the last 12-18 months has been Bayley. I got to see her live at NXT Takeover Brooklyn this year and she didn't disappoint. She is fantastic in the ring, great on the mic, has the perfect look combined with the "it" factor. All of the members of the WWE universe couldn't wait for the day she was going to finally make it to the main roster. I was hoping that when she was going to be heading to the main roster it would be on Smackdown to help bolster their roster and provide some classics with Natalya and Lynch. But no, Bayley went to RAW, and I have to say I have not been thrilled with the results so far.
If you harken back to Bayley's early days in NXT she was this back pack wearing, wide eyed kid who just seemed so happy all the time that she was even on NXT. Over time she paid her dues, her matches started getting better, she started to get a tough never say die approach that all of the fans loved. All of her hard work culminated in her finally becoming the NXT champion after a series of great matches against Sasha. It was the perfect booking for the perfect character.
When I heard Bayley was heading to RAW, I was anxious to see how she was going to get booked. In all honesty, I cringed when I saw her walking around backstage with the back pack on. I thought to myself, "Really, we are starting from the beginning again?" It made no sense. Then I noticed that her personality changed a bit on TV as well. She seemed a bit more immature in her interactions backstage and even in the ring to a degree. I was hoping that she came to RAW, she'd be building off the fierce matches she had in NXT, with the goal of working her way up to become women's champion, not being thrown into the mix right away.
Ideally I would have preferred to see Bayley come in a bit slower, with a little bit of an edge to her without losing her appeal to the fan base. There's no need to feel like she needed to be repackaged to old NXT Bayley, or to become the immediate number 1 contender to the women's belt. Maybe give her a couple of quick wins against Alicia Fox, while the details of Paige coming back to the company or not were being worked out. Then, after her initial matches with Fox, I would've liked to see her in a feud with Nia Jax. If you remember Nia and Bayley provided some very good matches in their NXT days. They are two completely different styles and work well together. Putting Bayley immediately into the women's title picture seems very rushed and it's not allowing those who don't have the WWE network time to get to know her and appreciate her as a wrestler. We've seen in the past what has happened to "chosen ones" of the company who are quickly given title chances when the mainstream fans don't have time to digest them. Just ask Roman Reigns.
One of my favorite things that RAW has done so far with the women is the development of the heel partner of Charlotte, Dana Brooke. She has done a complete 360 in my eyes. I wasn't her biggest fan when she was in NXT. I felt that she wasn't that smooth in the ring and found her more of an annoying character than a good heel. There is a big difference between those two types of characters, and it seems like Dana has gotten it down perfectly. Her facial reactions are hysterical at times. Her interactions with Charlotte are so well done. You know this is heading down the road of a split between the two, but I really hope it doesn't happen for a long time. I'd love it if they let the tension between the two build slowly, even if for another full year. It will allow Dana's in ring work to improve against the likes of a Bayley or Sasha, while allowing Dana's rebellious feelings for Charlotte finally reach a boiling point oh somewhere around next July to culminate in a extreme rules match against Charlotte at Summer Slam.
I am hopeful that WWE will be able to get some of the challenges they have had with the way the women's division has been booked over the first initial months of the RAW/Smackdown split. The return of Paige to the lineup should definitely help. Also, over the next few months I am hoping that Asuka and eventually Ember Moon will join the main rosters adding even more depth to a group that is as deep as the company has ever had.
This could be a magical time for the women's division. Let's hope the time doesn't pass WWE by.