Guest Column: How Rusev Day Should Have Been Booked in WWE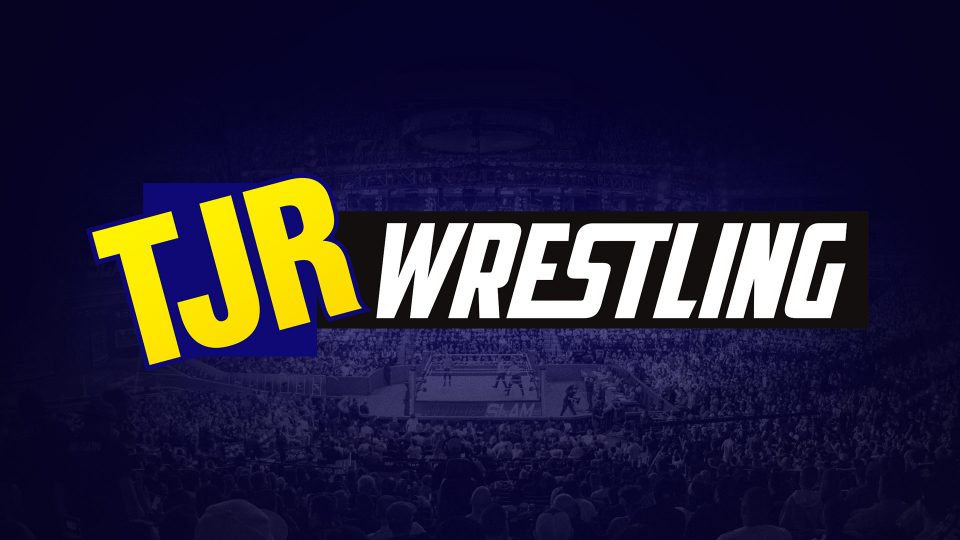 With time ticking down until Rusev is allowed to sign elsewhere after his WWE release, the rumour mill is starting to kick in about where we might see him next. It's fair to say he is the most intriguing of the guys let go on Black Wednesday last month.
But it needn't have got to this. Could WWE have put Rusev in a position where he could succeed as a main eventer on Raw or Smackdown? Of course, they could! Lewis Brown (Twitter: @lewis_brown99) from HookedOnWrestling.co.uk puts forward his take on how they could have made it Rusev Day every day.
Hookedonwrestling.co.uk is a new website from the UK's leading organisers of WWE PPV Parties. Their new website offers daily content as well as podcasts, weekly quizzes and PPV prediction contests. Give them a whirl!
===
Rusev was a staple in WWE for many years. He went on a dominant run when he first debuted and had a very entertaining undefeated streak and subsequent US Title reign. Enter John Cena.
As he has done with many up and coming talent, CENAWINSLOL. After this, Rusev then joined the League of Nations which did not really work and then ended up paired with Aiden English. This is where things got interesting.
In one of the most organic and unlikely events ever, "Rusev Day" was not only born, but became more "over" than anyone could have guessed. It could be argued that this was the driving factor behind him getting inserted into the United States Title match at Wrestlemania 34.
For the most part though, during this run, despite being over like rover, he lost most of the time.
He lost a feud with Randy Orton, lost in the US Title match, failed to capture the tag titles with English, and came up short in Mixed Match Challenge.
This, like any stable, eventually led to English claiming he had slept with Lana, which he had not, which then resulted in a rather pointless and lacklustre feud between the two.
He then entered the whole business with Shinsuke Nakamura which then randomly led to them becoming a team, to then no longer being a team, to then feuding with Bobby Lashley which had REALLY mixed reviews.
Then he unfortunately got released last month. I think it is safe to say "creative had nothing for him" for the most part of his run.
I am going to be looking at the Rusev Day angle specifically here, so that's everything up until the brand split in 2017.
There was an interesting promo where Rusev said he would only come to Smackdown Live if he received a WWE Championship match. He didn't get one, but then went to Smackdown Live anyway.
This is where I would start. Make him seem like a genuine draw and someone worth trying to attain by granting his request.
If you put him in the match with Jinder Mahal and Randy Orton to make it a triple threat match, this gives him an opportunity to have a great showing. After all, the tagline for Smackdown Live was "The Land of Opportunity."
A triple threat also allows Mahal to get a sneaky win if you have Rusev take out Orton, only for Mahal to throw the Bulgarian out and get the win.
You can then go into the match with John Cena at Battleground. The – urgh – Flag Match. I would have him win here because if you just have him lose all the time no one will take him seriously.
After this, we go into the feud with Randy Orton, which I would keep the same at first with Orton picking up the win and then Rusev getting the win back with the help from English.
I would have the singing as they did, but not use "Rusev Day" just yet. The third and final match between Orton and Rusev at Hell in the Cell I would have Rusev win, again with help from English. I would also keep him in the Royal Rumble match. He had a very good showing, lasting over 30 minutes. Plus, it does not really hurt to lose the Rumble match.
I wouldn't have them challenge for the Tag Titles straight away as they did because if they're not going to win, there is no point in putting them in a fatal four-way tag match for them to just eat a loss. Instead, I would focus on the US Title at Wrestlemania.
I know hindsight is 20/20 and WWE didn't know how big "Rusev Day" was going to be, but once it was, I think it was fairly obvious the route they should have taken. And that is, they should have him win the damn match!
It is such a simple fix I'm surprised that isn't how it went. So, I would have him win the title and the next Smackdown I would have Aidan English declare that today, and every day henceforth shall be known as "RUSEV DAYYYYYYY!"
One thing I thought was instrumental to this gimmick getting over was the fact that these guys were meant to be heels. It felt like English was genuinely THAT obnoxious. This served a double purpose as the normal fans thought it was funny which gets things over more than anything, and the "smarks" in the crowd cheered simply because they knew they were meant to boo.
I would keep it the same where English sings Rusev Day as long as he can because it was genuinely entertaining.
Also, a common mistake WWE makes with newly popular talent is they either ignore them and ruin them or they push them to the moon which turns the fans against them. There's seldom an organic middle ground.
Therefore, I would give him the US Title. It's not a world championship but it is something. Plus, it will make the title relevant as people are invested in Rusev. He is just a likable guy.
I would have him defend it weekly and dominate. This not only gives him the rub he needs, but also provides the nostalgia of when he did this after his debut. Just have him tear through the mid-card week after week.
I would keep him and Lana in the Mixed Match Challenge as well since they were very entertaining. Especially the chant. I wouldn't declare Lana Day however, for reasons I will explain later.
I would not have him face The Undertaker at Crown Jewel, either. Especially as champion, this does nothing but hurt him because obviously he is not going to win. Feed someone like Chris Jericho or Randy Orton to Taker. They can afford the loss.
You can still feature him in the Money in the Bank match that Braun Strowman won as, similar to the Royal Rumble match, losing this doesn't really hurt talent that much. Multi-man matches are a good way to showcase other talent because you still get your winner without having a "loser"
After Money in the Bank, I would have him enter straight into the feud with Andrade Cien Almas instead of challenging AJ Styles for the WWE Title. You don't even need to have the stable turn face as the heel vs. heel dynamic is an interesting one.
What I would have with this is Rusev pick up the first win with English and Lana providing the distraction. The next week have Shane McMahon grant a rematch with English and Lana banned from ringside, but not Zelina Vega. Have Almas then win the title with a distraction from Vega. The next week McMahon says it is the final match, one on one with no one at ringside.
I would schedule this match for the next PPV to allow build-up. Give it a bit of time for a back and forth match, but I would have Almas pick up the third and final win to end the feud and take the title.
The following week on Smackdown, have English cut a promo about how, title or not, every day is Rusev Day. This is when I would have them announce they are going to challenge for the tag team titles at Hell in a Cell as they did in real life against The New Day.
I would have English, in the build-up, say that September 16th, 2018 and every day henceforth shall be known as Rusev and Aiden Day. When he says this, have Rusev give him a look of confusion and just a hint of anger.
At Hell in a Cell, have English take the pinfall, resulting in The New Day retaining. The following week, English cuts a promo similar to the one after when Rusev lost the US Title about how even though they lost, every day is Rusev and Aiden Day. Rusev turns to English and snatches the mic to tell him: "We did not lose. YOU lost." BOOM! Mathcka Kick. Then into the Accolade.
I would cut the whole English/Lana affair thing because it doesn't really make much sense, especially if it turns out it wasn't true. Everyone saw that coming a mile away. I also wouldn't have English be the one to turn on Rusev and be the heel of the program as the Rusev Day gimmick works better on a heel.
I would have Rusev destroy English and take him off TV which allows him to move to commentary on 205 Live as he did in real life. Going forward, Lana can do the Rusev Day chant and entrance as she is very skilled in getting crowd reactions. Have her chant "Rusev Day" during his matches and screech it as he enters the ring.
From here the world is really the oyster for Rusev. You can have him re-enter the US Title picture with Nakamura or you can even push him to the main event at this point. I'm getting a bit far from reality now to continue booking it but the key thing to remember with Rusev is, if you explain why things are happening and go with the flow of the crowd, he can get himself over. People just like him.
That is how I would have booked the Rusev Day angle. Let me know any changes you would have made in the comments below and if you have any suggestions for angles or characters you would like to see me book.
I have been Lewis from Hooked On Wrestling, and thanks for reading.