Can Sheamus Ever Recapture The Emotions of The WWE Universe? By Hank McAllen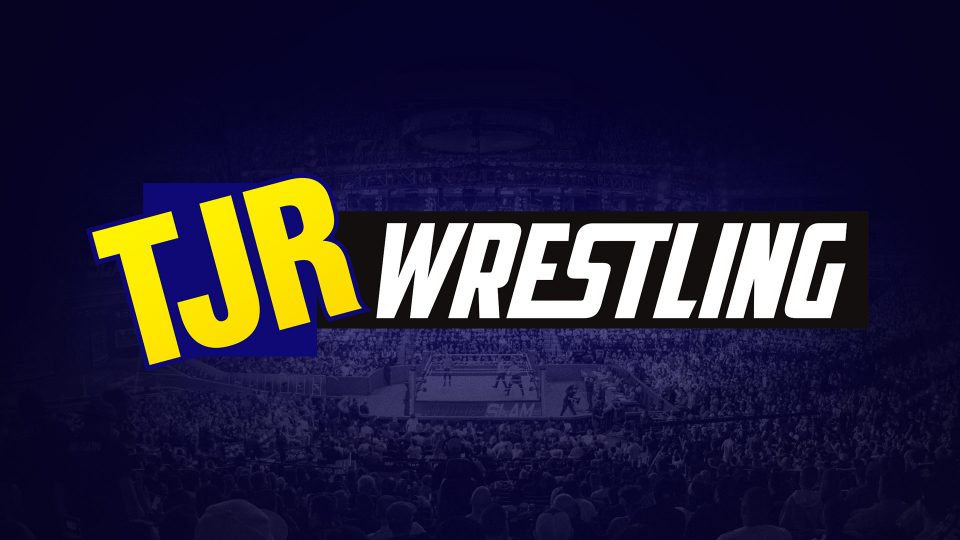 It's been almost 4 and half years since the "Brogue Kick Heard 'Round The World" happened. It was the finishing move to an 18 second World Heavyweight Championship match that kicked off WrestleMania 28. The result of the match enraged most of the fan base in attendance, and had this writer throw his remote across the room in disgust. WWE was hoping to make the Brogue Kick viewed by the fan base as one of the most devastating finishers in the business at the time. However, the result of the match backfired on the company. The fan base went on to embrace Daniel Bryan even more, feeling an injustice had been done to him, leading to one of the most successful runs in recent WWE history. As far as Sheamus is concerned, that match has left an everlasting negative impact on him.
While I appreciate what WWE was trying to do, it was another case of the company not listening to the fans and not giving us what we want. Bryan, despite being cast as the heel in this feud, was loved by the fans, and to be honest if he lost in a hard fought 17 minute battle, then so be it. Instead it had the feel of "John Cena-esque" shove from the company putting the fan favorite down no matter how much he was loved.
I have felt bad for Sheamus ever since that match happened. The booing towards him started that night in Sun Life Stadium and has seemingly never really ended. The ensuing RAW and Smackdown episodes were almost tough to watch as Sheamus (a baby face) was getting booed even more so than "The Face That Runs The Place". Because of poor booking that hasn't seemed to avoid Sheamus since WrestleMania 28, his career has hit a road block, despite holding various titles.
I remember when Sheamus first showed up in WWE in mid-2009 and immediately shot up the ranks as one of the company's top heels. The fan base also seemed to really like and respond to his heel character. He had a great, albeit a different, look. He was also very tough and gave a good promo to boot. It was also a breath of fresh air to see him defeat Cena for the WWE Championship after only being on the main roster for 6 months. I couldn't believe that WWE was giving him the rub so early in his tenure with the company. The fact that a month later he retained his WWE title by defeating the other WWE mainstay in Randy Orton, only solidified in my eyes that he would be a star for years to come. All of that seems forgotten now.
It seems weird to think that a guy isn't getting booked right at times, despite winning championships, but to be honest none of the title runs he's had post 'Mania 28 have had any sizzle to them as far as I'm concerned. Also, despite giving him a complete makeover and turning him heel, there has still been very little movement on his fan appeal radar. It didn't help much either when WWE put him in the horrible "League of Nations" faction. That booking idea was a disaster from the second it started. WWE is trying to build Sheamus' reputation up again in the current best of 7 series with Cesaro, which by the way was for nothing originally (again poor booking) until WWE brass realized that there should be a prize at the end of the 7 match series. I think I am in the majority who believe there is no way Cesaro is losing this 7th match either.
So, what to do with Sheamus to revitalize what was once a promising career? Let's keep in mind a couple of things. To start with, Sheamus is going to be 39 in January. That's not old considering AJ Styles, John Cena and Bobby Roode are all knocking on 40, but it's still an age when careers start to die down. Let's also think about how many times we've heard Sheamus' name aligned with wellness suspensions and being difficult to deal with back stage. The number would be a big fat ZERO! Finally, let's consider his great work ethic, his brawling style and his ability, when given a chance, to cut a great promo. Now let's put this all together and come up with a plan for the man from Dublin.
I'd have Sheamus lose the 7th match to Cesaro. I know, not off to a good start, but hang with me here. I'd keep him off RAW for about a month with the announcers mentioning that they haven't seen Sheamus since he lost to Ceasro. I'd then have him show up on the Smackdown episode the night of October 25, which is the last Smackdown before Raw's Hell In A Cell pay-per-view. When he appears I would have him looking like the old Sheamus, but I wouldn't have him show up alone. I'd have Sheamus cut a promo basically saying he hit rock bottom after losing to Cesaro, began to question where his career had gone and whether he even wanted to continue to wrestle. I'd have him say that he reached out to a man who he could trust for advice. I'd have him introduce his mentor and new manager, Fit Finlay. It's been a while since Finlay has been used by WWE in a prominent role. Finlay is a legit, old school tough guy shooter, who had a great career in Europe before he had a good run with WCW during the Monday Night Wars, then subsequently in WWE. He is currently a WWE official who's seen from time to time, so bringing him on as a mentor, manager, advocate whatever they call them these days fits fine into the story line.
Before the promo goes any further Shane McMahon's music would hit, followed by Daniel Bryan's, and the two would come out to confront both Sheamus and Finlay saying he's on the wrong show and to take his issues to Steph and Mick Foley. It would be at that moment that Sheamus and Finlay would attack Bryan and Shane, beating them to a pulp. Sheamus would then take the microphone and say that he determines what show he is on and where he wrestles, not the McMahon's or anyone else working at WWE. He also warns the rosters on both shows to start watching their backs beginning at this weekend's Hell In A Cell. The Sheamus/Finlay duo leave the ring to an incensed crowd who can't believe not only that Shane was attacked, but especially Daniel Bryan being beaten up, considering his well-chronicled health issues.
Got your attention yet? I hope so. I would then have Sheamus leave little signs that he is in the building during the Hell In A Cell PPV, without being seen on camera. I'd have him and Finlay attack the winner of the Universal Championship match (hopefully still Kevin Owens). I'd have them lock the cell and just beat him to a pulp. I'd then have them not show up the next night on RAW, but on Tuesday's Smackdown and attack both AJ Styles and John Cena during various segments of the show. This would keep the "I don't care who you are" approach Sheamus's character is taking as he and Finlay are beating up both faces and heels.
Eventually, I'd have Sheamus join the Smackdown roster, for a couple of reasons. First of all, a fresh start. Right now RAW is going to be adding additional focus on the new Cruiserweight division, which potentially means less time for the guys who've been around for a while, stuck in the mid-card level. I also think Sheamus' brawling wrestling approach would work so well with the likes of an A.J. Styles, whose days in Japan proved he can brawl with the best of them as well, despite being viewed as a high flyer. I am also hopeful that Smackdown will eventually get the likes of a Shinsuke Nakamura or Samoa Joe who's in ring work would also match up well with Sheamus'.
Do any of these ideas or suggestions happen? Who knows, but I would love to see WWE make a concerted effort to give a guy who seems to be a genuinely good company man, with a great work ethic one really great push before age or injury catches up with him. It's not like he's a nobody. The man is a former World Heavyweight Champion and three-time WWE Champion. Sadly though, he seems to have been a victim of poor booking and getting lost in the shuffle, a la Ziggler and others.
How would you like to see Sheamus booked moving forward in WWE? Do you think his best years are behind him, or do you think he still has another few productive, top of the card years ahead of him? Let me know your thoughts.